Customer loyalty is something every business is trying to work on when building a relationship with the customers. At the end of the day, companies always aim to make prospects to clients and take good care of existing ones.
If you run a membership site, you will need new members to register and old ones to keep their subscriptions.
To tackle them both, email marketing might be a perfect solution. Rather than just using emails for a sign-up, you can take them to another level and make an email list that will help you to increase brand awareness, generate conversions, and of course, grow site memberships.
In this article, we'll explain why you should use email marketing and the benefits of adding automation techniques. Then, we'll give you a rundown on how email automation works, along with six situations where you'll want to use it.
Last but not least, we'll leave you with some final tips and even a FREE email automation tool to help you start your next campaign. Let's dig in!
Why Use Email Marketing?
Email marketing is one of the most effective methods used to increase sales and generate leads into actual customers. Moreover, you can reach so many people in just a matter of clicks.
However, you need to plan a well-thought-out strategy to make sure your emails are being read and they stand out from the competition. In order to do just that, having the right automation process is a must!
Email Marketing Automation
Email marketing automation is used to send "trigger emails" to your subscribers. These emails are personalized based on consumers' actions and assigned segments to then be sent on a timed or automated schedule.
With a touch of customization, email automation helps reach prospects and consumers effectively, enabling marketers to achieve the best possible results.
Automation has multiple advantages. First, it saves so much time when creating and sending new campaigns. It also allows you to segment your email list, so your content is adapted to the customers' specific demographics, behaviors, and needs.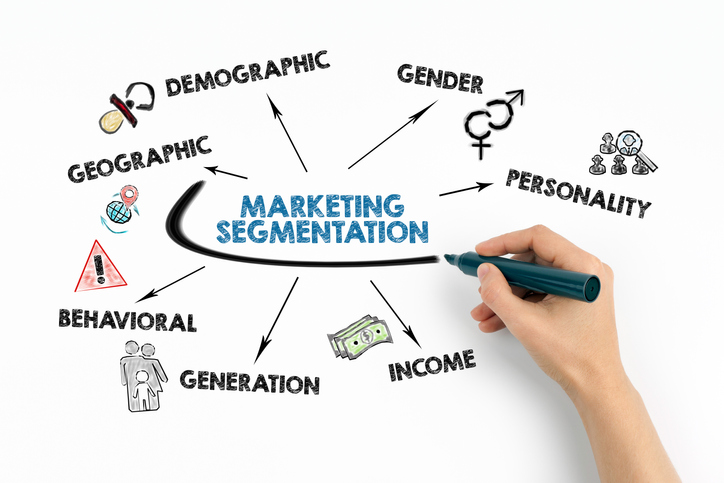 With the help of email marketing automation, you will be able to group your audience effectively, and as a result, you will see increased transactions and revenue.
Furthermore, automation helps to maintain excellent engagement with potential and current customers. Lastly, it increases efficiency and converts prospects into paying customers.
How Does Email Automation Work?
Email marketing automation can be used for B2B and B2C markets. The process begins with certain trigger events or actions the customer makes on your site.
Whether it's a new follower on social media, a review post, an abandoned cart, or a new purchase – these might be the moves of your audience you have been waiting for.
Based on your membership site's objectives and goals, you can create a list of specific actions, which will result in an email being sent right after that action was taken. However, there are certain campaigns that all membership sites should consider when optimizing email marketing automation.
6 Must-Have Email Campaigns for Your Membership Site
Email automation can help you create customized campaigns to target personalized audience segments. To start, you'll want to prepare a set of generic emails to send out for basic consumer interactions, such as:
Welcome Email
Re-engagement Email
Promotional Email
As time goes on, you should take the opportunity to get to know your customers a bit better and release the following email campaigns:
Automated Subscription Renewal Reminders
New Client Onboarding
Lost Membership Sales
Although these types of emails are more generic, you'll still need to send personalized campaigns to your segmented groups.
Emails to notify consumers of an abandoned cart, upcoming sales, or suggested products might be the key to a successful relationship with your customers.
Email Marketing Tips for Effective Automation
Campaign creation is long and hard work, but when done right, you will enjoy endless benefits. It takes time to find the right balance between prospective and current customers; but once you find it, email automation will take care of the rest.
We've mentioned the importance of segmentation and dividing your audience into groups – without it, your emails won't reach the expected results. For that reason, email personalization is something you have to include in your email automation strategy to ensure maximum optimization.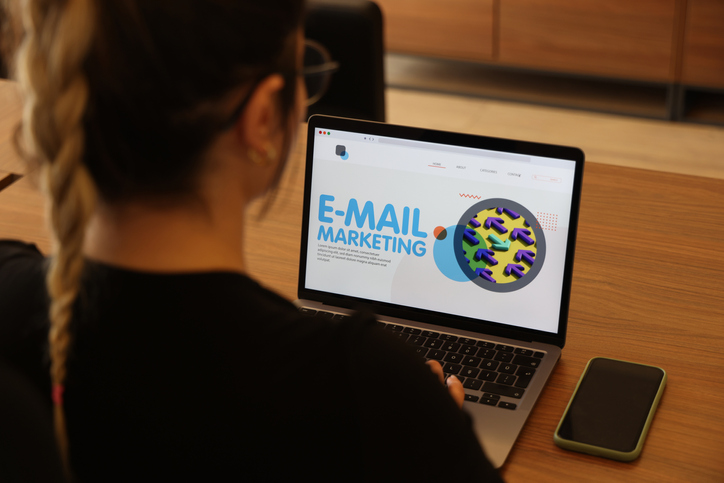 While you keep collecting further information on your customers, testing is also necessary to evaluate and analyze what types of emails work best for your market.
Besides, with most emails being opened on mobile devices, it's very important to ensure that you are designing mobile-friendly versions; otherwise, your emails will not reach the maximum results.
Last but not least, measuring and analyzing the results is a crucial part of your email marketing journey. Even when your emails are successfully automated, you still have to review the results and adapt them to changing consumer demands to stand out from other businesses in your industry.
Sender: The Best Email Marketing Tools for Automation
Email marketing automation is not available without a great tool or software that can offer you some assistance. While there are plenty of options to choose from, there is one tool that stands out by offering a FREE FOREVER plan.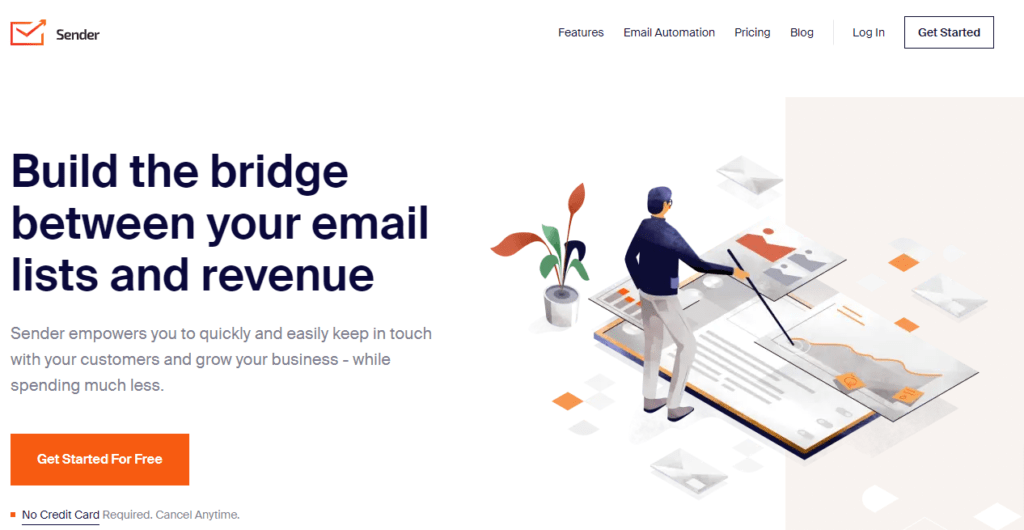 Sender offers everything you need for successful email marketing, including smart automation. You can easily tackle your content and reach your audience with the help of other excellent features available.
Sender also has many tutorials available to help you run a successful email marketing campaign, along with a stellar support team available whenever you need personalized assistance.
How to Use Sender with MemberPress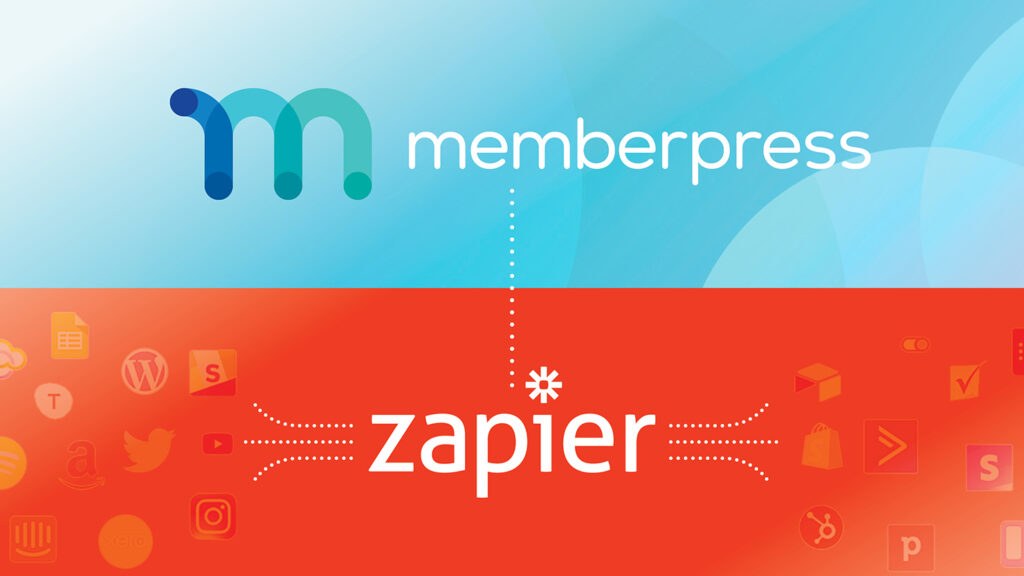 Using Sender with MemberPress is easy with our Zapier integration. Head over to our Zapier help doc for instructions to help you get set up.
PRO TIP
You'll find that many of the MemberPress automated email templates have default asterisks in the email subject line and body. You might want to remove those to give your emails a more personalized feel.
Let's Recap
Only using emails for sign-up purposes would be such a waste of time. Instead, use the advantages of automated email marketing to collect consumer data and optimize the events that take place on your membership site.
One of the best strategies you can use is email automation. This can help you reach potential customers, as well as update current customers on all the new and exciting things happening in your membership community.
And by selecting a list of triggers and actions from your audience, you'll easily be able to set up email automation and approach your clients with emails they won't deny.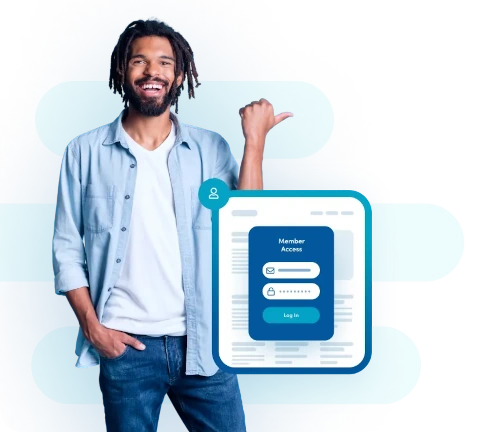 Get MemberPress Today!
Start getting paid for the content you create.
Get MemberPress Now
See All Features
Keep in mind, automation will only be effective if you include other important aspects of email marketing, such as segmentation, personalization, analytics testing, and mobile-friendly designs. Without these features, you won't go far in your email marketing game.
Lastly, you'll need a great tool or software to help you out with your email marketing efforts. Senderis an excellent choice providing you with all the tools you'll need to step up in your email marketing game – completely free of charge!
If you liked this article, be sure to subscribe to our newsletter in the box up to your right!