Are you looking to add a contact form on your Membership or monetized website? There are thousands of contact form plugins to pick from on WordPress, but it can be tough to know which one is right for your membership site.
In this article, we've done the hard work for you by hand picking five great contact form plugins you can start using on your site today. So let's get to it!
1. WPForms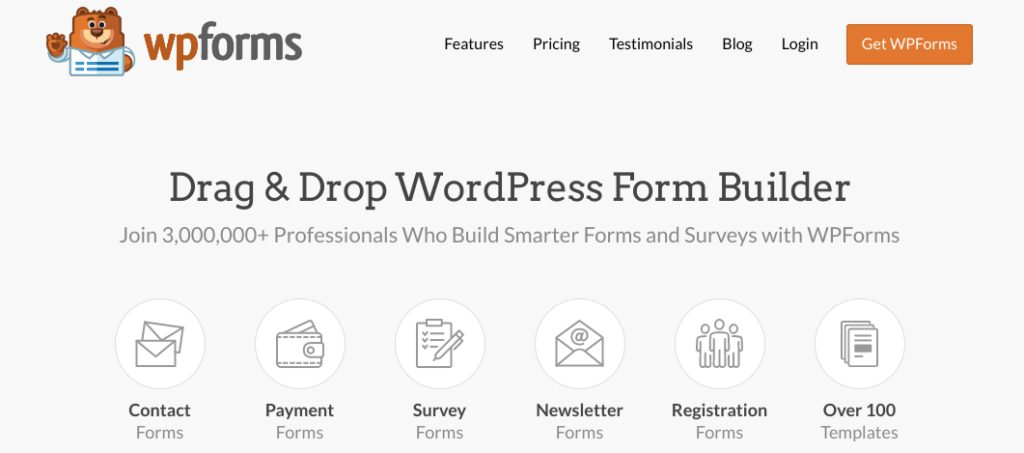 Thanks to its awesome drag and drop interface, WPForms is definitely the easiest and most beginner-friendly contact form plugin for membership websites. This contact form plugin has both a free (WPForms Lite) and premium option.
The free version has all the basic features you need, including captcha for spam protection, email notifications, and a thank-you page. WPForms premium version gives you even more options, such as multi-page forms, a surveys and polls add-on, geolocation, a signature feature, and much more. It also has over 150 form templates for ultimate customization.
Another awesome thing about WPForms is that you can set up conditional notification, ensuring that the appropriate person on your team will be notified whenever someone fills out a form.
WPForms integrates with all popular email marketing and payment platforms, making it a breeze to use your favorite software on your membership site.
2. Formidable Forms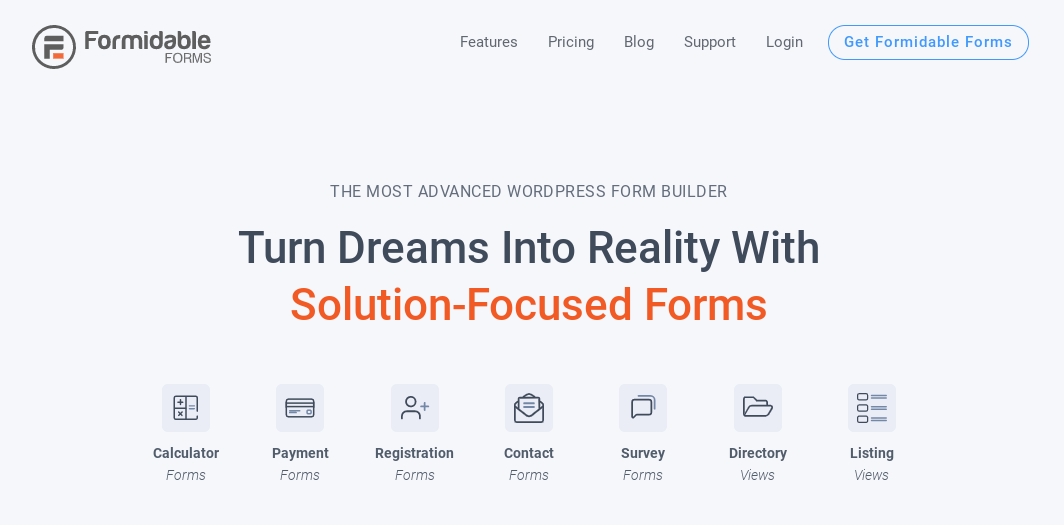 Formidable Forms is an advanced, all-in-one contact form plugin that specializes in the creation of complex forms.
This contact form comes with powerful add-ons that can help you create more complex contact forms for your membership site. With the drag and drop interface, users are able to create advanced forms like quizzes, surveys, payment forms, profile forms, and much more.
The Formidable Views feature is another awesome option that allows you to format, filter, and display user-submitted data on the front-end of your website. You can use this feature for things like directories, job board listings, and event calendars.
Like WPForms, Formidable integrates with all popular email marketing and payment platforms. It even integrates with WooCommerce.
If you're looking for a more robust contact form for your membership site, Formidable Forms is the one for you.
3. Ninja Forms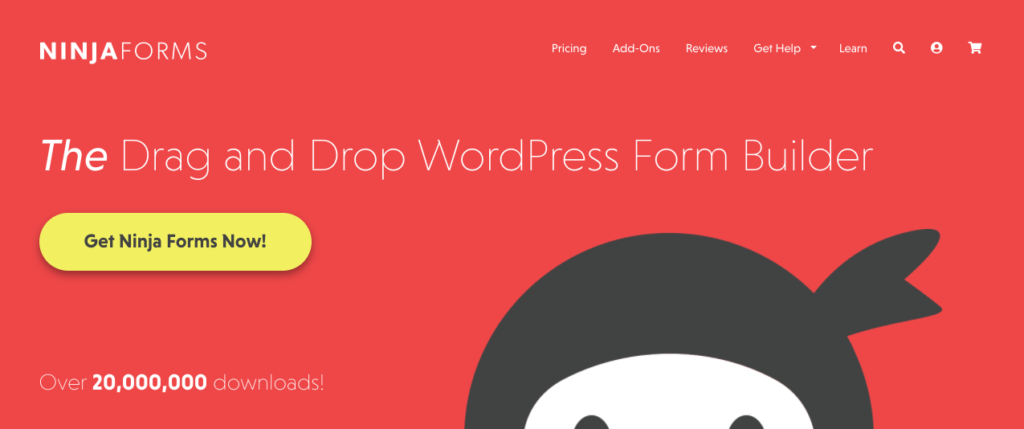 Ninja Forms is another great contact form plugin to consider for your membership site. It has both free and paid options, which means you're free to try and see how you like the plugin on your membership site before making a purchase.
With the premium product, you have the option of using extensions to expand Ninja Forms to your advantage, also allowing you to connect your forms with your favorite CMS systems.
4. Gravity Forms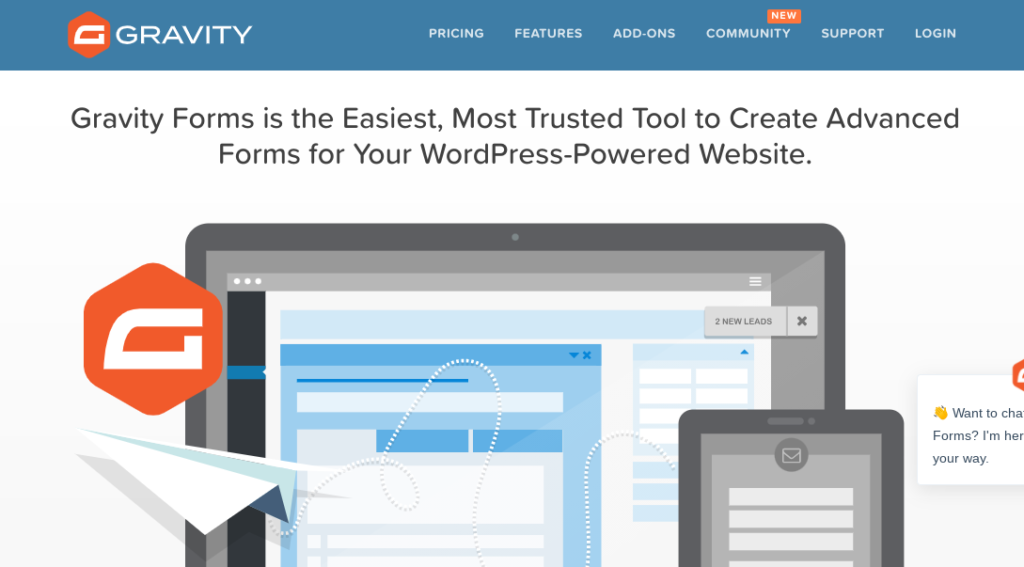 Gravity forms is a WordPress contact form builder plugin that has a ton of features aimed at helping developers build the kinds of complex forms required by some membership sites.
Gravity Forms has a great drag and drop interface for beginners and includes lots of add-ons that allow you to create surveys, quizzes, and even a web directory for your membership site.
Unfortunately, Gravity Forms doesn't have a free version, so you can't try before you buy, but we can vouch for the fact that this plugin would be a worthy investment for your membership site. It also offers a free product demo you can check out before you commit.
5. Kali Forms
With Kali Forms, you can have your first form up and running in a matter of minutes using both its lite/free and pro options.
The lite version has all the basic features required for a contact
form. These include a drag and drop builder, email notifications, anti-SPAM solutions, and a contact form template that is fully configured and ready to use.
The pro plans provide access to powerful features like conditional logic for
your form fields and thank you messages, multi-page forms, access to a greater number of templates, and more.
Final Thoughts
All the WordPress contact form plugins we mentioned above are excellent options for your membership site. Your final decision should be based on your specific needs, so be sure and do your research.
But when it comes down to the basics, if you're looking for a more beginner-friendly contact form with a drag and drop interface, we recommend you go with WPForms. If you really need the ability to build more complex forms, we recommend Formidable Forms.
We hope this guide helps you choose the best contact form plugin for your WordPress site, but let us know if your favorite contact form didn't make the list!