Background for this Blueprint
A few months ago I was having a conversation with an old friend and colleague. He was going over his latest project with me and I was blown away.
My friend had created a large, thriving community focused on the popular movie, Dune. I was impressed – and eager to offer some tips.
Our conversation quickly turned to content strategy, thoughtful monetization, and web promotion.
It was clear that he was passionate about his site. And that he'd dedicated a lot of time to creating useful content. His content strategy consisted of:
A blog
Embedded social media streams
Videos
Toy reviews
Game reviews
A podcast
What really stood out to me was the podcast. Since I work at MemberPress, I realized this was a perfect use case to demonstrate the power of our plugin!
So, Garin and Marcus, this podcasting blueprint is for you.
But everyone else, stick with me here. Because what I'm going to show Garin and Marcus is very easily applied to many other websites built around a community of niche fans.
It also applies to:
Existing podcasters who are looking to earn money without ads
Content creators who want to add a podcasting revenue stream to the mix
Membership sites wanting to give added value to their current members
So, if you want to know how to monetize a podcast with WordPress, let's get right to the blueprint.
Here are the Tools You'll Need to Make Money With Your Podcast
Like any good blueprint, there are specific tools that make the job easier. And those tools should be both durable and scalable.
As a result, I curated the following list of tools very carefully for this guide. Later, I'll go through several reasons why you'll definitely want to add them to your arsenal.
I imagine that many of you might be thinking:
But that isn't the case. We don't have an affiliate relationship with any of the tools in this blueprint. And there's no financial incentive for MemberPress in recommending the following solutions:
WordPress – the world's most popular content management system
MemberPress – Built for 7-figure creators to generate recurring revenue
Seriously Simple Podcasting – Free plugin to add podcasts to WordPress
Castos – Our recommended private podcast host for this project – more on that later
That's it. With these four tools, your podcast can be up, running, and collecting recurring revenue from paid subscribers in a flash. Sounds great, right?
Let's Get Busy Building Your Monetized Podcast
Here's where things get fun.
Since I'm using my friend's Dune news website as my example, I know they already use WordPress as their content management system (CMS). (Garin, thumbs up!)
If you're not on WordPress yet, don't worry about that. It's super easy to do these days. You don't have to know anything about web development, and no coding is required.
There are a myriad of tutorials on how to get started with WordPress, but we highly recommend this guide from WPBeginner:
Back to Garin's use case, and how to monetize a podcast with WordPress…
You're already here. Just go select a plan and sign up for MemberPress.
I suggest the Plus plan, but Pro will work as well. We'll keep this tab open for you to come right back and continue the setup.
If you're already a MemberPress customer (aw thanks, we love you too!) you can skip ahead to step two.
The setup is pretty simple, and the plugin will guide you through the steps very clearly. At a high level, you'll need to configure these three items in MemberPress.
First, add a payment method. I recommend using Stripe, but you have some options.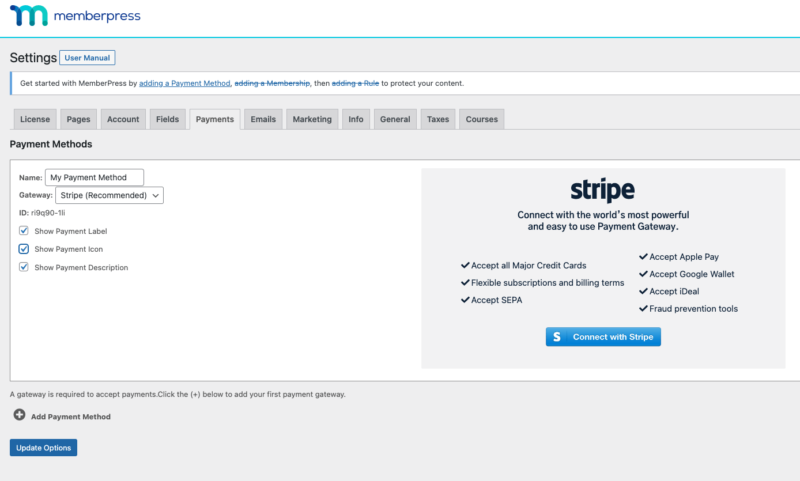 Next, add a membership. This will be the membership level you'll use to grant access to your private podcast in step 3 below.
Finally, add a rule. Rules in MemberPress control which content can be accessed by which memberships.
The Starter or Growth plan will work well for this setup. But pay close attention to the subscriber limits on each plan level to make sure you'll have enough room.
For example, if you happen to be the people behind the hit true-crime podcast, Only Murders in the Building, you'll probably want to inquire about a Castos Premium account.
This step is required to make your podcast private. Once you've set up your account at castos.com, you'll head back over to your WordPress site to finish up there.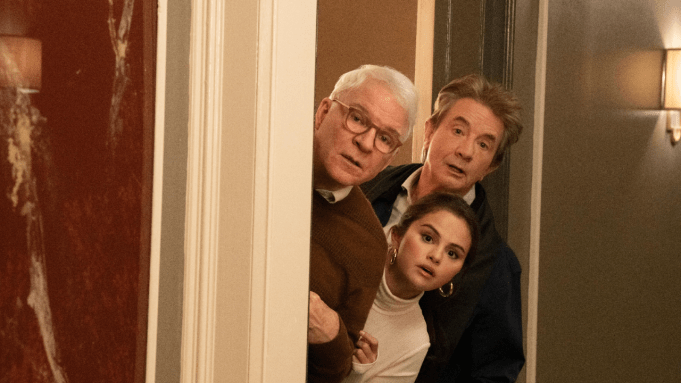 source: hulu.com
Now that your Castos and MemberPress accounts are set up, you're ready to actually create your private podcast and connect it to your membership.
In Seriously Simple Podcasting, you'll sync to your Castos account, create your new podcast, then connect your membership to it.
First, go into your Podcasting settings, and connect Seriously Simple Podcasting to your Castos account with your email address and API key.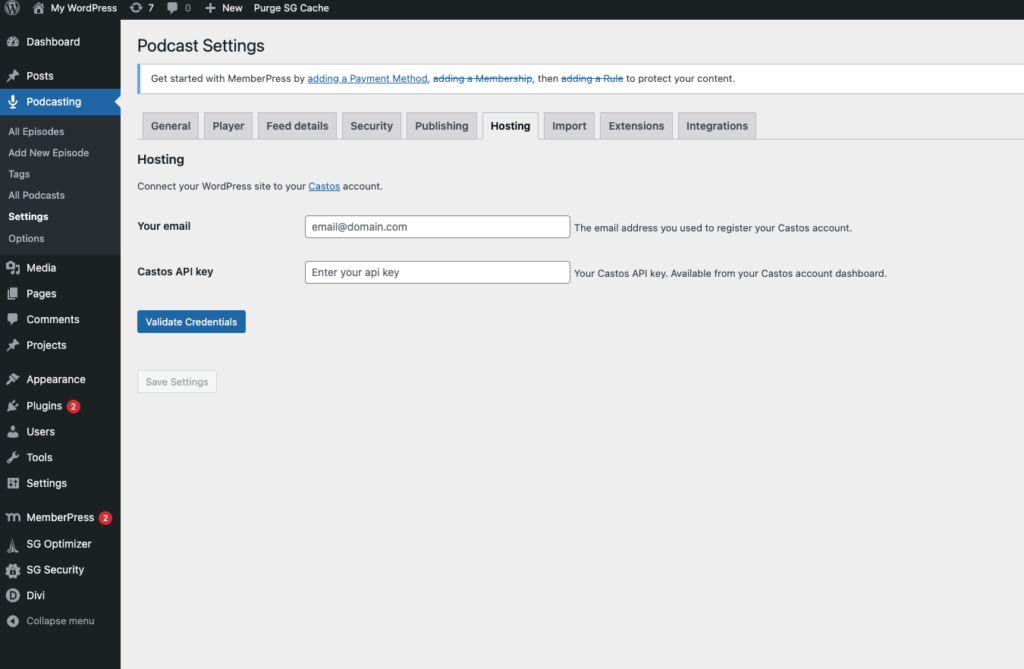 Next, create the new podcast. For this example, I'll call mine MemberPress Premium Podcast. That's fake by the way. We don't really have a podcast by that name. So, don't bother trying to find it and subscribe to it.
Then, back in the All Podcasts view, click on Edit Feed Details to update the relevant feed information and upload your cover image.
Now head back over to your Castos account, and you should see your newly created podcast. Under the options for Distribution, set it to private.
This is where the magic happens. But first, there's just one final configuration step to go. For that, you'll go back to your WordPress site.
In your WordPress admin area, go to Podcasting > Settings. Under the Integrations tab, you'll just check the box to enable the MemberPress integration.
Next, select the applicable membership level for your private podcast. And that's it.
Why MemberPress Recommends Castos
We considered several different solutions to help users monetize a podcast with WordPress. Ultimately, the Castos integration made the most sense.
Here's why…
MemberPress is built for 6 and 7-figure entrepreneurs. It's built for scale with unlimited memberships, members, and revenue! But most importantly, the MemberPress license model is a fixed annual cost. You'll see why that's important shortly.
Castos is Also Built for Scale
We were excited when Castos decided to integrate with MemberPress, because it's a robust platform that scales well with WordPress. And it scales very well for our customers with hundreds or thousands of members.
And, like MemberPress, the Castos license model is a fixed cost.
The other private podcasting solutions generally take a monthly subscription revenue cut as high as 12-30%. We did the math and realized that it doesn't scale well for serious podcasters.
For example, say you had 100 paid podcast subscribers at $15 each per month. You could end up paying as much as $450 in monthly platform fees. You can probably see how that makes it difficult to scale from 100 to 500 or 1,000 subscribers.
Castos excels at private podcasting and leaves the monetization decisions up to the creator. That means, the platform can't see into your revenue streams and can't take a cut of your profits.
Additionally, Castos has a stable, reliable, and wildly popular WordPress connection point, via the Seriously Simple Podcasting plugin. This makes it effortless to connect your WordPress memberships to your Castos private podcast.
Monetize Podcasts on Any Player
And best of all, paid subscribers can listen to your podcast on their preferred app or player. So, no matter what player you publish your podcast on, you can make money with paid podcast subscriptions.
So, for my friends Garin and Marcus at DuneNewsNet, offering an ad-free private podcast to loyal fans and community members is now a real possibility for their WordPress website.
If you can relate to my Dune friends, then don't delay. Sign up for MemberPress and Castos today.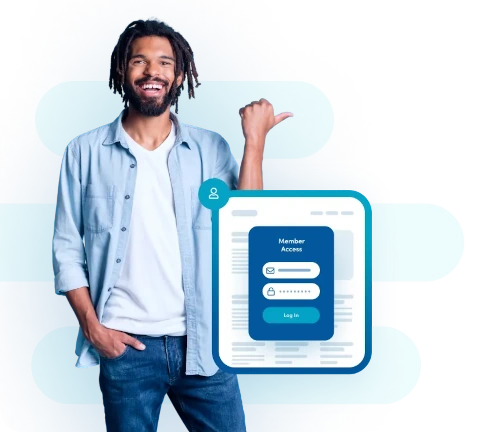 Get MemberPress Today!
Start making money from your podcasts with MemberPress and Castos.
Get MemberPress Now
See All Features
What do you think about this blueprint? Let me know in the comments.
If you liked this post, make sure you subscribe to the MemberPress blog!