Is the world in need of your online course? Do you have a burning desire to inform people about a subject you're really passionate about?
If the answer is yes, I'm here to save your head and heart from making the most common mistakes of course creators. You may have loads of subject knowledge at your fingertips, but a lot that can go wrong between getting the idea for your first online course and making that course a reality.
To help you achieve success the first time around, I'm going to explore the eight most common mistakes creators make when developing their first online course.
Disclaimer: Not all possible mistakes are detailed in this article, but getting these eight things right will give your course a great foundation for success!
Let's begin with a (very) fun fact: The global e-learning market is projected to be worth over $543 billion in 2022.
Obviously you entered the online course market for a reason, and that statistic alone could be it!
Online courses are a brilliant method of earning recurring income. After all, imagine launching your courses then sitting back and watching the money roll in month after month, with minimal effort.
Sounds like a dream, doesn't it?

Fortunately, this dream can be reality if you take the right approach and avoid the most monstrous mistakes in the development phase. And the first of these mistakes is…
#1 Neglecting Market Research
Recklessly developing an online course without any input from the outside world is a recipe for disaster. It may sound obvious, but you need to take the time to make sure people actually want to buy what you're planning to sell.
Never skip this step. It's where you'll get your most valuable information.
First up, get access to your target audience. Here are a few ways to get started:
Join industry-relevant groups on social media
Write guest blogs for your intended market
Build relationships in online forums and offer yourself as a resource
Once you've got access to your target consumer profile, you'll want to hit them up for valuable market insights.
Common needs expressed in the online space can provide excellent course topic ideas.
So get comfortable with social media groups. To get an idea of what people are struggling with, search LinkedIn and Facebook groups for questions starting with "I need", "what is the.." and "why is it."
Takeaway: Create a course that your target audience sees value in, and will buy.
The next mistake you want to avoid is…
#2 Overlooking Specific Simplicity
Your online course needs to achieve one thing – to teach people something.
The reason people enroll in a course is to learn about a subject or to learn how to do something, and that's what you should deliver. Nothing less and nothing more. Overwhelm is real.
Generally, people are looking for knowledge on very specific topics. For example, someone might want to learn how to use bar codes. A course on this topic shouldn't wander into the realms of multi-channel retailing. Stay true to the course content and as specific as possible. Remember, you can always create more courses on more topics!
Takeaway: Keep this question top of mind while developing your course: "What will my course attendees be able to do after completing my course?"
Moving on to our next monstrous mistake…
#3 Not Using Enough Repetition
And I repeat: not using enough repetition. To ensure your course attendees absorb the information, repeat yourself. Yes, I said repeat yourself. Then once more for posterity.
Repetition is key to memorization, and it supports reflection, discovery, and consistency. One study designed to capture student opinions on remote learning found that repetition increases self-motivation.
Failing to include enough repetition in your course content could mean your students don't pick up the knowledge they need. And that can lead to poor feedback and reviews for your course.
Takeaway: Focus your course content on the learning, rather than the teaching. Consider sketching the learning outline in each course module, followed by the main topic points. Within each section of your outline, indicate areas where you'll recap info delivered earlier in the course.
The fourth thing you want to avoid is…
#4 Rushing Your Course
The thought of becoming a thought leader with the launch of your first e-learning course is exciting! But always keep in mind that great results take time. As an online course creator, you have many tasks ahead of you – crafting relevant course content, recording video, editing, building an email list, and finding affiliate partners.
All this will take time and effort (that is, if it's to be any good).
People who enroll in your course will expect to receive lots of useful information. And useful information can't be thrown together on a whim.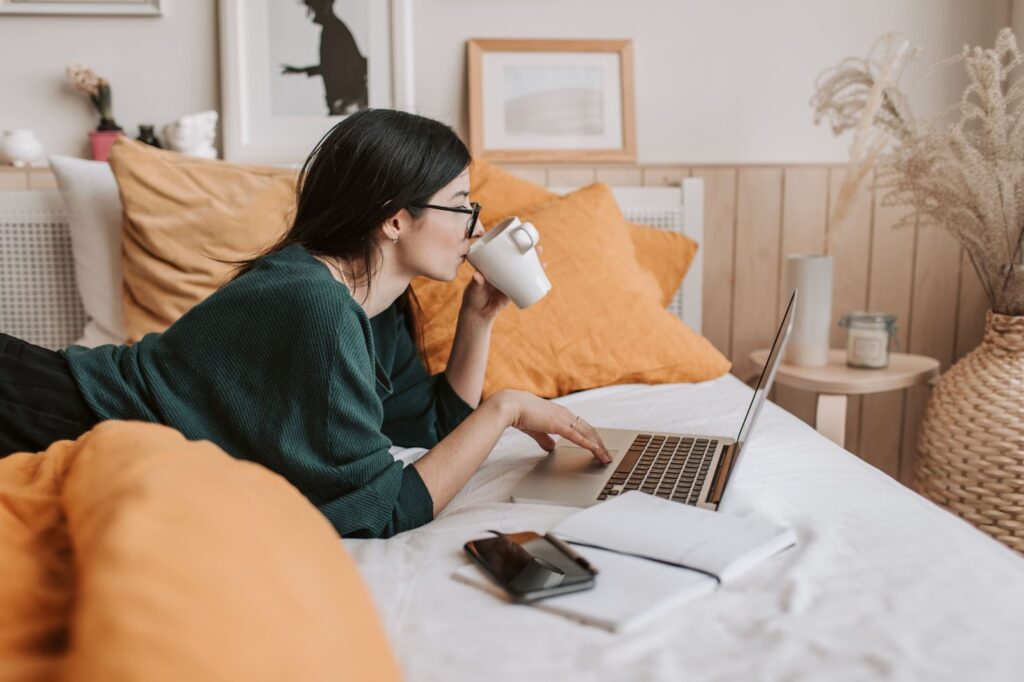 Are you an app developer anxious to share your knowledge abroad? The world will hear about your revolutionary How to Build a Mobile App course in due time; be patient.
Expect to spend several weeks on your first project. Once you get the hang of course creating (and build up a collection of evergreen content) things will move much more quickly.
Takeaway: Set a realistic deadline for course content completion. Include time to edit your content, have it tested, and ensure it's high quality.
So, the first four of our eight mistakes have to do with development. Next on the agenda are avoidable marketing mistakes. After all, developing your course is just the beginning. It will be a spectacular flop if no one knows it exists. And one of the fastest ways to do that is…
#5 Missing the Email List Boat
You need a healthy, growing email list. Period. And you need to start building it now. Your list should comprise people with an interest in enrolling on your course. A couple of bland boosted Facebook posts won't cut it.
Once your email list is healthy, consider your email marketing strategy. The key is to balance the emails – send enough that prospects know how to enroll on your course, but not so many you get accused of stalking.
Throughout your online course development, keep communications and engagement with your prospects high. As your course launch nears, email your list to remind them to sign up. A countdown is a nice way to create a buzz around your course launch.
Takeaway: To get people to pay attention to your course, it must land in their inbox.
And four our next monstrous mistake, we have…
#6 Not Pre-Selling Your Course
Pre-selling your course to a small and select audience is a prerequisite. To do this, you can engage with your intended audience by:
Arranging in-person meetings
Sending social media private messages
Running highly targeted email campaigns
Using VoIP phone systems encompassing video calls, instant messaging, and voice services

VoIP (Voice over Internet Protocol) technology allows users to place calls over an internet connection. SIP trunking enhances VoIP capabilities further, integrating flexible collaboration tools like multimedia communications.
This market-leading technology allows you to easily reach out to potential course participants in a number of ways and via multiple channels at once.
A successful pre-selling scenario would be delivered over multiple channels, and go something like this:
"My course is in development, and I plan to give access to fifteen people who are willing to participate in the course creation process. I'm doing this to make sure the course meets your needs precisely. If 15 people signup, I'll move forward with the course creation. If not, there's no commitment; you'll get your money back."
Takeaway: Pre-selling ensures your course content is validated by people who are most likely to buy it.
#7 Not Testing Everything
You're super familiar with your course, but your users won't be. That's why not testing every element of your course is a rookie mistake. But one you're not going to make, right?
To comprehensively test your course, enlist:
Friends and family. Your first port of call for course test runs.
Beta testers. Choose a selection of testers from your email list. Offer them the course for free in exchange for feedback.
Testing service. A professional service that will provide screen recordings of all interactions. Fiverr is a great resource for this.
Checking that every aspect of your course works as intended will make a huge difference to its success. The last thing you want is students demanding refunds and leaving bad reviews.
Takeaway: A large number of user interaction issues can be avoided by thorough course testing. Add testing to your to-do list!
For our final avoidable mistake, we've got the ever-popular…
#8 Not Planning Ahead
Back to the topic of phones, say you're offering a telecommunications course covering the specific topic of multi line phone systems.
This course has been your sole focus, and you haven't considered what happens post-launch. It's a common mistake, but one that you can avoid.
It's important to know where your e-learning business is heading. Once your course is live, you'll be busy handling student queries and course admin. Consider reaching out to a potential business partner so you can continue creating courses to keep up with demand.
Some points to think about when planning for future business growth:
How can I continually market my course to maintain a steady stream of students?
How often do I need to update course content?
Do I need a partner to promote future courses?
Is this course topic going to be relevant in years to come?
How many courses will I create in a year?
How will I generate course participants' feedback?
Takeaway: Think ahead to the next stage post-launch, and take steps to future-proof your course.
Bonus Tip
This is a scary one. Brace yourself.
Before you unleash your course into the digital ether, you should ask people to buy it. Yikes.
It's all well and good having beta testers lined up who are getting the course for free, but you need to know that people will actually pay for it when asked to.
The brutal truth: If no one is willing to pay for your course, it's not worth creating. And it's best to find this out before you pour a lot of money and time into your venture.
To Sum It Up
Before you go forth and become the next infopreneur, review this key takeaway success plan:
Ensure your intended course is in demand for your target audience
Plan simple and repetitive course content for maximum student satisfaction
Start building your email list early (preferably before your course is finished)
Pre-sell the hell out of your course
Test everything, and plan ahead for expansion
Ask people to buy your course
You've now got the tools to succeed with your online course. Good luck with your first foray into the online course world!
If you liked this article, be sure to follow us on Facebook, Twitter, Instagram,Pinterest, and LinkedIn! And don't forget to subscribe in the box.