It's no secret that in today's digital world, the best way to reach your target audience is online. This makes social media one of the most powerful tools you have in your marketing arsenal – and it can benefit your site in more ways than one.
When used effectively, social media can improve traffic, increase conversion rates, and even develop customer brand loyalty – to name just a few of the many possible benefits. This means that harnessing the power of social media could be exactly the boost your membership site needs.
In this post, we'll discuss what makes social media marketing so effective, and give you some tips on how to build a strong presence on social platforms. Let's get started!
The Power of Social Media Marketing
By now, you're probably aware of just how useful social media can be. This is particularly true when you're looking to market website content. Thanks to social media platforms, you have the ability to reach huge audiences at the click of a button.
In fact, around 2.46 billion people are active users of social networking sites – and that figure is expected to keep growing. The number of worldwide users is predicted to reach at least 3.02 billion by 2021 – around a third of the Earth's entire population. Stats like these prove that social media is more than just a place to upload cat videos. When used effectively, platforms such as Facebook, Instagram, and Twitter can become powerful marketing tools.
The sheer reach of social media is a major draw for anyone looking to promote their website and its content. These platforms enable you to reach and target new audiences, often for free. They can even help you improve customer service, increase conversions, and much more.
4 Ways Social Media Can Boost Your Membership Site
If you're not convinced yet, don't worry. In the next few sections, we'll elaborate further on the benefits of social media to your website's marketing. Plus, we'll offer a few tips for how to best leverage the potential these platforms offer.
1. Drive Traffic and Conversions
Social media's most crucial advantage is that it helps you get the word out about your business. Promoting your site's content via social media can be as simple as posting regularly to each platform. However, you can also use more robust and specialized tools, such as the Facebook Pixel: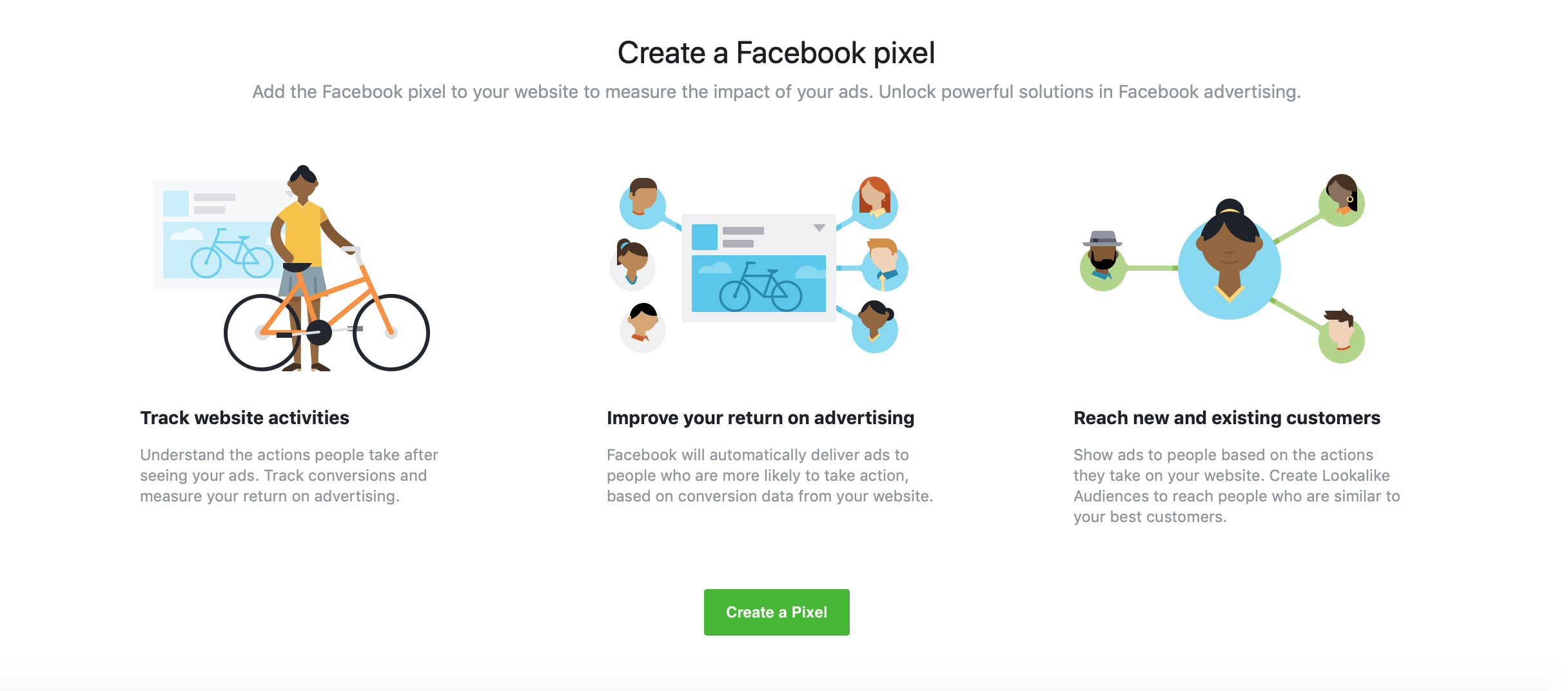 Solutions like this enable you to carefully target your messaging at the users who are most likely to be interested. Direct advertising can be an excellent supplement to traditional posting, and offers the potential to increase both traffic and conversions.
What's more, there are ways of improving your regular posts' effectiveness even further. For instance, by carefully assessing the peak times to post using a tool like Google Analytics, you can ensure that your messages are seen by the right people. If it's relevant to your brand and niche, you could also consider collaborating with micro-influencers, in order to expand your reach even further.
2. Significantly Lower Marketing Costs
In most cases, the cost of using social media for your marketing campaigns is much lower than that of more traditional methods. This is an important advantage when budgeting for your marketing, especially if you run a small business.
Creating accounts on the largest social media sites (such as Facebook, Instagram, and Twitter) is free, and a lot of the useful tools you'll encounter are free as well. These tools can help you target a more precise audience, automate some of your key tasks, and a lot more.
Most social media sites also offer low-cost advertising opportunities, such as the option to promote individual posts. On Twitter, for example, you can advertise using a strict pre-set budget, so you can spend as much or as little as you like.
3. Improve Your Site's Search Engine Rankings
A high Search Engine Optimization (SEO) ranking should be a top priority for any website owner. As it turns out, effectively using social media is a perfect way to improve your SEO. For instance, links out to your website via social media accounts can have a positive impact on its rankings.
Additionally, these days social media sites themselves are often used as search engines. Users are frequently turning to platforms such as Twitter to quickly access important information, which is evident through the popularity of the site's Moments tab: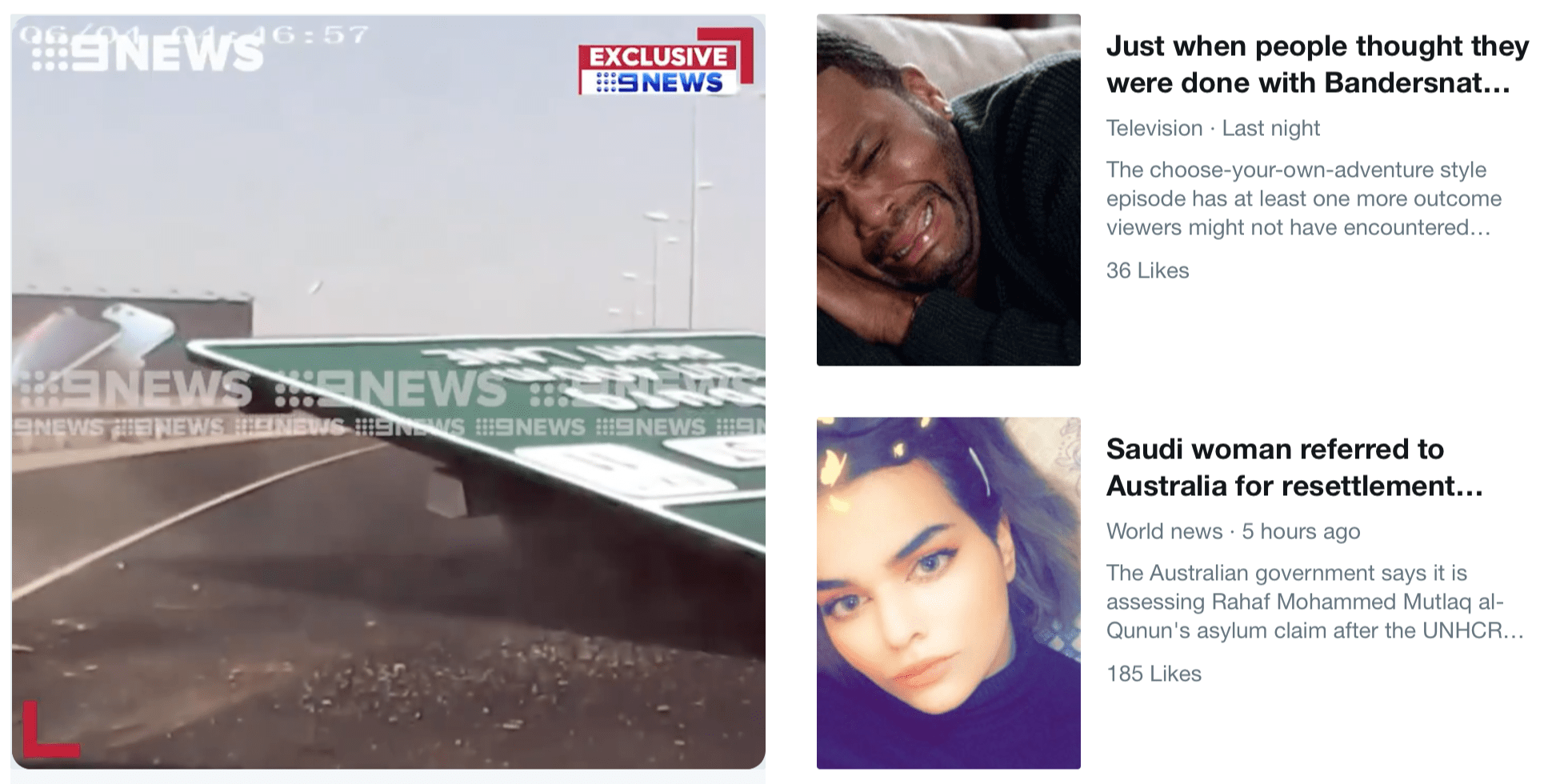 For these reasons, it's vital to consider your target social media platforms when putting together your SEO strategy. One way of doing this is by including multiple links back to your site from your social media profiles. This helps search engines understand which websites are considered useful, and decide how they should be ranked for specific keyword phrases.
4. Develop Customer Loyalty
The accessibility of social media works both ways. You are able to reach your audience with ease, and they can get in touch with you about any issues or queries they may have. Providing direct responses is a smart way to build user loyalty and trust – an essential way of improving conversions. Plus, a strong connection with your visitors also increases the chance that they'll go on to tell others about the service you provide.
One of the best ways to build this kind of relationship is by using social media to frequently interact with your customers, whether you're solving their problems or responding to positive feedback. Just be sure to maintain a positive tone, and engage with unhappy users carefully.
You can also consider a more lighthearted and interactive approach to the way you run your social media pages – many well-known brands serve as excellent examples of this technique in action. Keeping things casual lets your audience know that there are real people behind your brand – which can increase their trust as a result.
Conclusion
There's no denying the effect social media has on the marketing world. A strong social presence can offer a wide range of benefits to you and your website, and is particularly invaluable for small- to mid-sized businesses.
Some of the key advantages of social media marketing include:
Frequent posting and advertising opportunities can drive site traffic and conversions.
The often free service provided by social media platforms means that money can be spent elsewhere.
Using social profiles to link to existing site content helps improve your site's SEO rankings.
Interacting with customers on social platforms is an excellent way to build customer loyalty.
Do you have questions about how you can use social media to boost your website? Let us know in the comments section below!