Boy, do we have an exciting feature for you – Corporate Accounts! Using this add-on, you can create corporate account memberships on a whim. Learn more with this sweet tutorial video:
Corporate Accounts
The name might seem misleading; you don't have to be corporate to make use of this add-on's features. It enables you to create a corporate account memberships for your customers. And it allows members with corporate accounts to manage their own sub-accounts.
Some common examples include corporate customers, memberships intended for use by different groups, educational memberships for parents to manage their children, and many more.
The parent member can import sub-account members without any help from you (although you can control how many sub-accounts they can have per corporate subscription).
The sub-accounts are also automatically managed for you. Subscription renewals and account limits are all taken care of by the add-on.
Each membership allows you to specify the number of sub-accounts allowed to sign up, giving you the flexibility to define your memberships anyway you like.
To learn more about the MemberPress Corporate Accounts add-on visit our User Manual.
Corporate Account View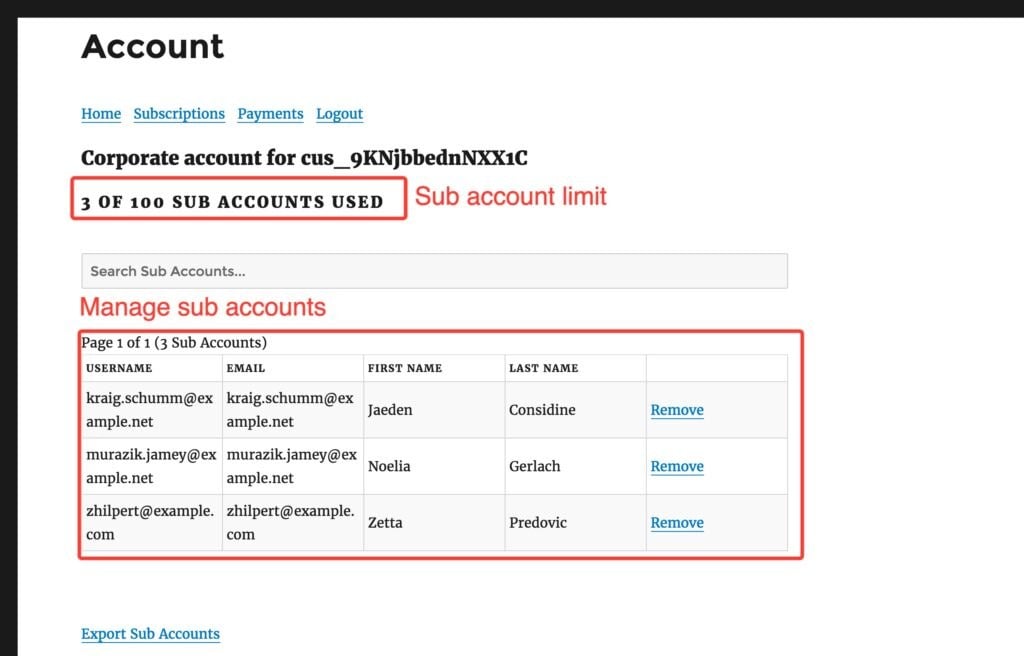 Getting started with Corporate Accounts
If you're curious to learn more, head on over to our Corporate Account Add-on User Manual page to get more information about how to start using this exciting new feature!
Conclusion
We take honest-to-goodness pride in providing you with the most stable and high performing membership software available.
Got questions or suggestions for a new and exciting improvement? Feel free to leave us a comment below or drop us a line on social media.
If you liked this article, be sure to subscribe to our newsletter in the box up to your right!