Publishing recipes on your WordPress site can be an effective way to establish yourself as a culinary expert.
However, sharing recipes online can be tricky. Between finicky formatting and getting the styling just right, it can be a frustrating experience.
Fortunately, there are plenty of WordPress recipe plugins available to make posting culinary content as easy as pie. Not only do these tools make life easier for you, they also allow you to offer extra features your readers will appreciate.
Add a recipe plugin to your MemberPress site, and you'll have everything you need to make a living doing what you love.
In this article, we'll go over what you should look for when choosing a recipe plugin for your MemberPress site. Then we'll share 5 of the best solutions on the market today.
Let's get cooking!
---
Looking for some inspiration? Watch how the creator of popular food blog 40 Aprons turned her side hustle into a full time income with MemberPress…
---
What to Look for In a WordPress Recipe Plugin
When you're shopping for a recipe plugin, you'll want to keep your eyes peeled for one that's easy to use and allows you to create an excellent experience for your users.
With that in mind, there are some features you've just gotta have.
The recipe plugin you choose can have an impact on your search engine rankings. So, you'll want to be on the lookout for one that's SEO-friendly.
This will include the ability to generate rich snippets that Google can display in search results:
Customizing the way you present your recipes is not only a lot of fun – it's an essential part of your branding. If you run a membership site geared toward recipe sharing, you'll want to make sure you provide a memorable experience.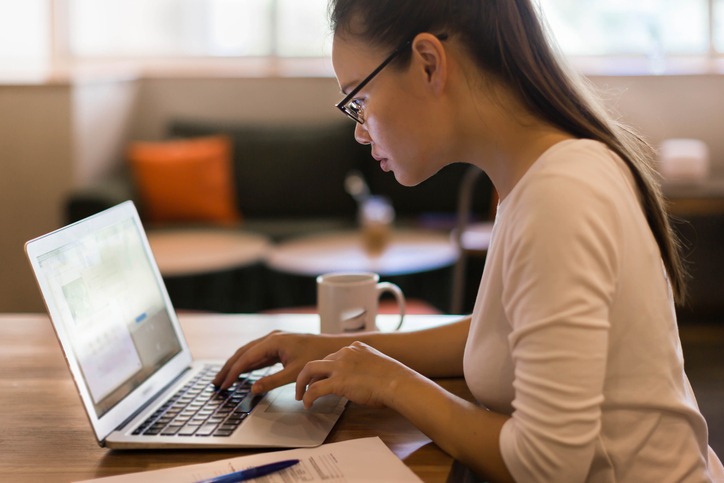 You'll also want to be able to include all the pertinent information in your instructions, so check that your plugin provides all the fields you'll need. This might include things like:
Cooking time
Ingredients or "shopping" list
User ratings
Nutritional information
It may seem like a small thing, but the ability to easily print recipes is important to your users.
For example, if you're teaching an online cooking class, your students may not want to have their devices too close to their work areas.
An attractively printed and easy-to-read recipe card can help make your course a favorite among aspiring home chefs.
5 Best Recipe Plugins for WordPress
Now that you have a feel for what you might want to gain from a recipe plugin, let's look at 5 of our favorites.
We've included a mix of free and premium options to fit all budgets and types of sites.
1. WP Tasty
WP Tasty is definitely not your average recipe plugin, which is why it ranks #1 on our "best of" list.
More like a suite of specialized tools, WP Tasty delivers powerful functions that streamline the management, optimization, and marketing of your entire recipe website.
It's got everything you'd expect from a food blogging website tool plus a lot more.
The WP Tasty collection includes:
Tasty Recipes: Full-featured recipe card plugin with automatic SEO and layout functions
Tasty Pins: Full-scaled, time-saving Pinterest integration tool with built-in optimizations, character counters, and more
Tasty Links: Super easy-to-use affiliate plugin complete with sitewide keyword autolinking, automatic Amazon affiliate image integration, featured links block creator, and tons more
Tasty Roundups: Unique time and money-saving content creation tool designed to curate, combine, and optimize your highest performing content – automatically
Other top features include the option to publish step-by-step videos alongside recipes as well as user star ratings to drive engagement and provide social proof.
You can buy each WP Tasty plugin separately – with Tasty Recipes starting at $79/year, Tasty Pins at $29/year, Tasty Links at $49/year, and Tasty Roundups at $49.
Or for $499/year you get unlimited access to all four plugins on as many sites as you like.
No matter how you buy, your purchase is backed by WP Tasty's 100% no-risk, money back guarantee – no questions asked.
2. WP Recipe Maker

WP Recipe Maker is a very popular WordPress recipe plugin, and for good reason. The free version comes packed with useful features, but if you're looking for more functionality, you can purchase the premium add-on.
Key features include:
Compatibility with the Classic Editor and the Block Editor
The ability to include ads or website credit on your recipe printouts
Ingredient and step grouping for dishes that include multiple components
You can download WP Recipe Maker for free from the WordPress Plugin Directory. The premium version starts at $49 per year and includes adjustable servings, user ratings, and more.
If you want to test out this plugin, you can visit the WP Recipe Maker demo website.
3. Cooked

Next up is Cooked. This drag-and-drop recipe builder comes with a lot of premium-grade features. If you're a fan of clean and simple web design, you might like this plugin's masonry recipe display.
Some other top features include:
Built-in SEO to help you snag featured snippets in Google
The option to include nutrition facts for all your recipes
Adjustable ingredient amounts via the servings switcher
Cooked is available for free. It also has an online demo so you can see if you like the look of it before installing.
The Pro version starts at $39 per year, but you can get it for free if you purchase the developer's theme, Basil.
It enables you to accept user-submitted recipes, which may be an excellent solution for culinary membership sites. There's a free trial available if you want to test drive it first.
4. Zip Recipes
For a highly customizable plugin that's still simple to use, have a look at Zip Recipes.
You can design and save custom recipe templates with no coding knowledge required. If you're unsure about anything, just consult this plugin's robust documentation, or reach out to the highly responsive support team.
Zip Recipes includes features such as:
Rich recipe pin generation to share your content on Pinterest
Nutrition facts and cooking time fields for all your recipes
SEO and mobile-friendly design to help your recipes reach more people
You can download the free version of Zip Recipes from the WordPress Plugin Directory, or upgrade to the premium plugin for $39 per year. With the latter option you can adjust serving sizes and search your archives by ingredient.
5. Recipe Card Blocks
Fans of the WordPress Block Editor may want to check out Recipe Card Blocks. This plugin enables you to work directly in the Block Editor by adding recipe-specific blocks.
Key features include:
Separate blocks for recipe cards, recipe details, ingredients, directions, and nutrition facts
Multiple recipe card styles
Video integration to walk users through your recipes' steps
You can have a look at the demo for a sneak peek at the plugin's variety of styles. Then, download Recipe Card Blocks for free, or upgrade to the Pro version for an SEO boost thanks to schema markup. Pricing starts at $59 per year.
Conclusion
Having an easy-to-use and feature-rich WordPress recipe plugin can save you a lot of time and money. While all the tools we shared today are excellent options, you might want to try out a couple of demos before making your final decision.
If you're looking to check all the boxes is one fell swoop at an affordable price, go with WP Tasty.
For a free solution, you might want to try WP Recipe Maker. For tons of customization choices, look no further than Zip Recipes.
Finally, if you want to deliver a high-end experience with lots of extra features for your members, Tasty Recipes could be the plugin for you.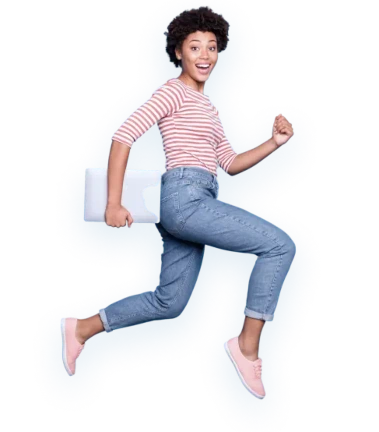 Get MemberPress Today!
Start getting paid for your culinary creations
Get MemberPress Now
See All Features
Do you have a favorite recipe plugin we missed? Let us know about it in the comments section below!
If you liked this post, make sure you subscribe to the MemberPress blog!