New members are the lifeblood of any membership site. As even the best membership sites have some level of churn, it's vital that you make generating new leads for your program a priority.
Even if you have a core group of loyal members paying recurring subscription fees that keeps your site profitable, it's always a good idea to have a lead generation plan ready for when you want — or need — to grow your user base.
With so many shiny membership marketing tactics and strategies out there, it can be easy to lose focus and switch from one approach to another, before any have had enough time to start delivering results. But with a good membership site lead generation plan you can avoid this trap, and instead, focus on your goal until you start seeing results.
In this guide to creating a lead generation plan for your membership site, we'll help you define your goals, identify your leads, and work out how much of your resources you should invest in your lead generation efforts.
Let's begin with a quick look at why you should create a lead generation plan for your membership site before moving on to the recommendations.
Why Create a Lead Generation Plan?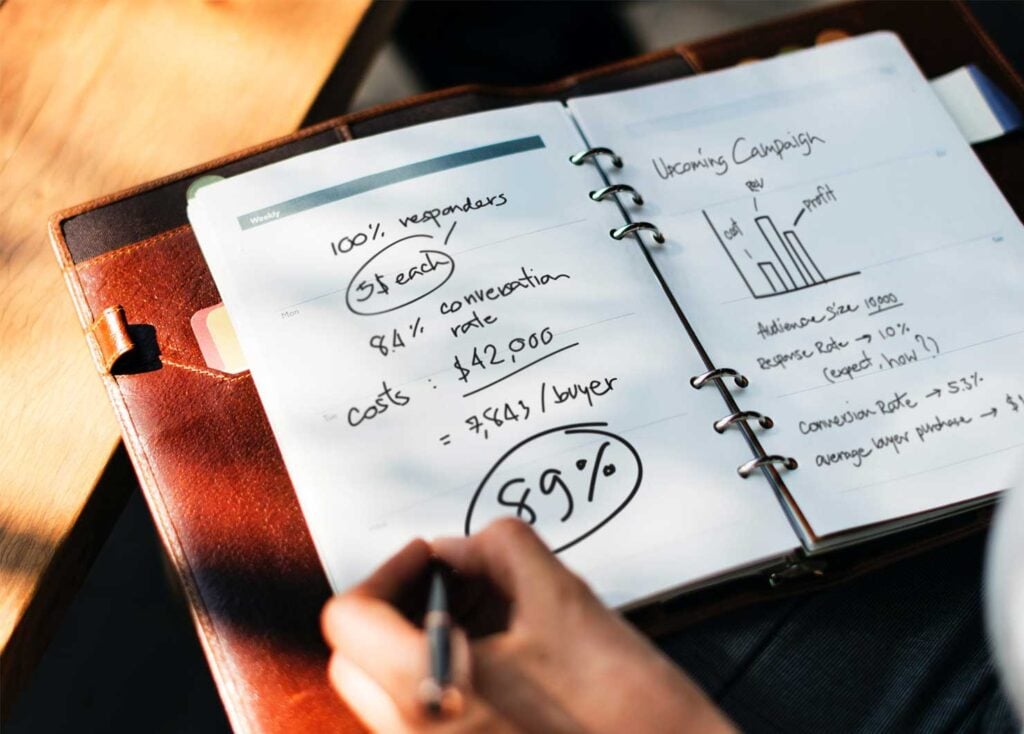 As mentioned, the success of your membership site will depend on your ability to attract new members. Whether you're just starting out and are looking for your first users, or you're already running a busy membership site and would like to mitigate the risk of any members quitting, having a lead generation plan can help you save time, get more from your efforts, and improve your overall results.
Rather than desperately trying different approaches every time you need to attract new members or leads, a plan can help you focus your efforts on what works best.
However, as all membership sites are different, and we all have different goals regarding lead generation, you probably won't be able to find a one size fits all approach to acquiring new members.
Therefore, you will need to invest a bit of time upfront in generating a lead generation plan that aligns with your goals and is compatible with your unique membership site. This article aims to help you do just that.
So here are the points to consider when creating a lead generation plan for your membership site.
What Are Your Lead Generation Goals?
Ultimately your end goal will be to generate new members for your site. But you will probably find focusing on smaller goals is more realistic.
Don't Focus on the End-Goal
For example, generating new subscribers for your email list could be easier and more effective than trying to turn new visitors straight into paying members.
Once the potential new member has subscribed to your free email list, you can begin sending them helpful content, before finally asking them if they'd like to join your membership program. Offering a free incentive, or lead magnet should increase your chances of encouraging them to join your email newsletter.
You might have a high converting landing page on your membership site with a proven track record of generating new members. However, it's probably more likely that encouraging new visitors to join your email list or even follow you on social media, where you can start building a relationship with them, moves you closer to your ultimate goal of gaining new members.
Other lead generation goals can include encouraging visitors to sign up for a free webinar where you can demonstrate your membership site, getting them to watch a video, or even persuading them to schedule a free exploratory call. Creating a free trial or limited membership that lets users try out some of your premium content at a reduced rate is another option that can help you with your end goal of earning new, full paying subscribers.
Who Are Your Ideal Leads?
Hopefully, you did some research before creating your membership site to establish who your target audience is and what the profile of a typical member might be. Or perhaps your membership site has been running long enough to generate analytics data that gives you a good idea of who your members are and what commonalities they share.
Having a user profile, or avatar, of your members makes it easier to devise an effective lead generation plan. For example, details like where your ideal or typical member hangs out online can help you decide if your initial goal is to connect with them on social media or have them get in touch via email. Perhaps they are bargain hunters who would appreciate a free trial offer in exchange for entering your sales funnel.
Knowing who your ideal members and leads are will help you in other ways too, such as what voice to use in your website content and marketing materials.
How Much are Your Leads Worth?
Hopefully, you have an idea of the lifetime value of your members. Once you know how long, on average, a paying member will stay subscribed to your site, and how much profit this will generate, you can decide on how much time, money, or effort to invest in generating new leads.
As covered earlier, you should probably have multiple lead generation goals. Due to this, some leads will be worth more than others. For example, an email subscriber might have a 30 percent chance of eventually becoming a full paying member, while someone who attends a webinar is twice as likely to sign up to your membership site.
If you're just starting out, you won't have this data to hand. But if you start tracking your lead generation results, you can get a good idea of how effective each of your goals or funnels are, and in turn, how much they are worth.
Some readers might want to consider investing in lead management software to help them keep track of the effectiveness of their efforts. Others might find a spreadsheet gives them a rough enough idea to know where to focus their energy.
Once you've established how much your leads are worth, you can decide if jumping on an exploratory call with a potential new member is a justifiable use of your time, or if steering them to something more hands-off, like an automated email sequence is a smarter idea.
Final Thoughts
Unless you have a large following or a busy website, you're going to have to focus on generating leads for your membership site. With so many different ways to promote and market your membership site, it can be easy to spread yourself too thin and end up with unimpressive results.
Instead, creating a lead generation plan should allow you to focus your efforts on one particular goal until you start seeing the desired results. Once you've established whether that plan works or not, you can either put more resources into implementing that plan, or go back to the drawing board and create a new plan. Compared to trying everything at once, with no clear goal in mind apart from getting new members, having a plan is more likely to deliver the results you need.
What are your lead generation goals and plans for your membership site? Let us know in the comments below.