Getting started with video production can be daunting, and creating videos can seem like a big step up from producing written content. However, as using video content can have a huge effect on your membership project's success, it's well worth considering.
The aim of this article is to demonstrate that getting started with video is easier than you might think. We're hoping this outline of the different types of video content you can create helps you find a format you can use to start promoting and upgrading your membership site with videos today.
The Benefits of Adding Video to Your Membership Website
Before we get to the different types of video you can create for your membership website, let's quickly cover some of the main benefits of producing this type of content.
For one, video content can help you engage more effectively with your audience. Some people prefer consuming content by reading, while others prefer watching. But a video can explain something that would otherwise take hundreds, if not thousands, of words to convey—in just a few minutes.
Although adding videos to your membership programs is a great way to increase the appeal of your product, video content can also be uploaded to platforms like YouTube as another way for your target audience to find you.
As you become more experienced in creating videos, you may find they take even less time to produce than other types of content.
Different Types of Videos for Your Membership Site
Given this list of video-content ideas, we're hoping you find a format that's right for you and your membership website.
Vlogs
Perhaps the quickest and easiest type of video you can create is a vlog. Essentially a blog post in video format, vlogs aren't expected to be a high-quality product. Simply talking directly into your webcam or smartphone camera suffices. There's no need for fancy credits or intro animations with a vlog—at least not when you're starting out.
If you aren't sure whether video is the right format for your membership site, vlogging is a low-risk option that doesn't require much financial or educational investment. Simply come up with a topic, hit Record, then upload to your site
Walkthroughs and Tutorials
If starting a vlog and getting in front of the camera doesn't appeal to you, try recording a screencast to ease your way into the world of video-content creation and marketing. Free apps like Screencast-O-Matic record the on-screen action on your computer with the option of also recording a voice-over.
If you want to give potential members a behind-the-scenes look at your membership site, this type of video is perfect.
Testimonials
We've already established that testimonials can make your membership website appear more trustworthy. But if you want to make your customer or member testimonials even more effective, try publishing feedback in video format. Of course, you'll have to persuade your members to get in front of the camera, but if you can, the results are sure to make it worth your while. Even one video testimonial on your homepage can have a positive impact on membership-site conversion rates.
Webinars
Webinars are an effective way to encourage curious visitors to become registered members. Running a webinar gives interested visitors a more in-depth look at your membership product. Webinars can also become an integral part of your membership content, and holding regular webinars for your members enhances the perceived value of your membership package. For more information, be sure to read our guide to running successful webinars.
Interviews
Using the interview format to invite guests who are relevant to your membership-site topic to share their insights is a great way to provide value to your audience. Although in-person interviews work well, recording Skype chats with guests from around the world can be just as effective. You can also record the audio from an interview and repurpose it to start promoting your membership site with a podcast.
Whiteboard Sessions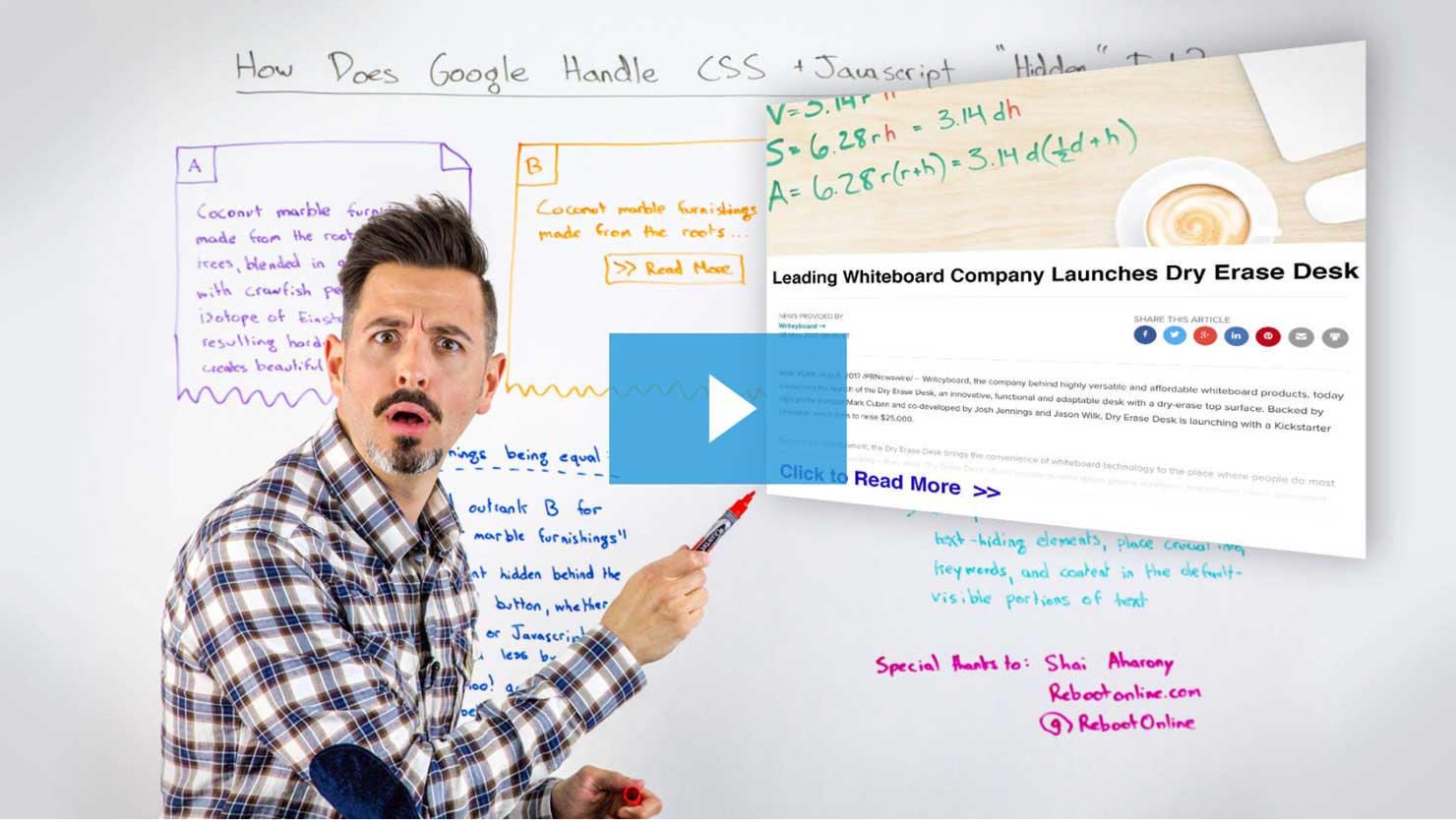 Made popular by websites like Moz.com, whiteboard sessions have become a common video format. From a production standpoint, it's easy to see why standing in front of a whiteboard and talking directly to the camera is an easy way to create video content for your website. The whiteboard acts as an aid that not only makes it easier to get your point across but also provides a reassuring crutch for those less comfortable in front of the camera.
Documentaries
If you have the time and resources, producing a documentary is another great way to promote your product. This type of video not only helps explain a topic in great detail but also presents a good opportunity to spread your message beyond your membership site. The extra exposure an effective documentary delivers makes creating one something to consider.
Final Thoughts
With YouTube now the second most popular search engine in operation today, creating video content to share on this platform is an effective way to reach new audiences. But even if you don't share your video content outside your membership site, your work can be used to enhance your product in many different ways. With so many different types of video content you could be creating, there's really no excuse for not hitting the Record button.
What type of video content are you going to start producing? Please let us know in the comments below.
If you liked this article, be sure to follow us on Facebook, Twitter, Instagram, and LinkedIn! And don't forget to subscribe in the box below.