There are some amazing women in business. In a fast-paced and technologically advanced workforce, women business owners must keep up with the demand for viable technology in running their businesses efficiently and in keeping customers satisfied.
Women have proven technologically savvy when it comes to running successful businesses, and MemberPress is privileged to have some of them as clients. Here we'd like to highlight just one of the many.
 Lisa League, Qpractice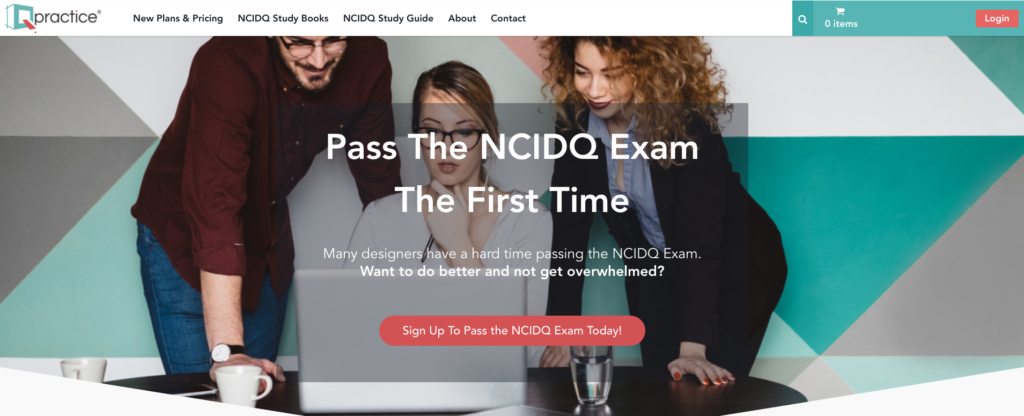 Lisa League is the founder of Qpractice, a membership site that provides services to interior designers preparing for the National Counsel for Interior Design Qualification (NCIDQ) Exam, a difficult test interior designers in the U.S. and Canada must pass in order to become licensed or registered interior designers.
Passing the test allows them to progress to become senior designers or to work in commercial design. League was inspired to begin a business to help designers prepare for the NCIDQ Exam when she herself had to take it. Before founding Qpractice, League was a successful interior designer working in the commercial hotel-design industry.
When the economy took a downturn, and the entire design team at the hotel developer was let go, she began seeking other employment. While the interviews and job offers came, those opportunities weren't in Winter Park, Florida, where League currently resides. Rather than relocate, she chose to freelance and start her own business.
League found an existing need in the market and built her company around it. After setting up a study blog, she found that respondents didn't want or need more practice questions (the NCIDQ sells past exams). They wanted help understanding and interpreting the information on the exam, particularly concerning what they did right and wrong.
Thus her business idea was born. Her membership site allows designers to purchase sections, packages, or just portions of packages to help prepare for the exam. Qpractice helps designers pass the exam the first time (it's only offered twice a year), so they don't have to pay for it again, as it's quite expensive.
League says MemberPress has helped grow her business by allowing her to sell access to her programs. She loves the fact that she can sell multiple combinations of the exam (there are three parts). This enables clients to get a teaser or taste of the product, which usually means they come back and buy additional products. League can do all of this without having to try to figure out complicated upgrades. Customers can also keep their existing products after upgrades.
League advises that business owners have a strategy in place for how they'd like to sell their products and that they organize their digital or course content ahead of time. She suggests putting this strategy on paper before trying to put it on a website and having a step-by-step plan for the business's goals.
Additionally, she suggests owners use the tutorials, videos, help section, and the support MemberPress provides (the support, she adds, is excellent). League also says it's a good idea to invest in a developer or acquire additional help when setting up a site. That way owners can focus on the content for their clients.