Content mills are known for publishing high volumes of content every day, but critics argue that the majority of their content are low quality articles that simply pollute the web. They also have a reputation for paying writers poorly and treating them badly.
I believe much of that criticism is justified, particularly when content mills such as Mashable have reached a level of popularity in which they can embed a YouTube video with a description underneath and get thousands of social media shares. There are, however, websites that publish high volumes of quality content every day.
Regardless of whether a content mill publishes low or quality articles, there is no disputing the fact that they can be very profitable (even with Google's policy on high quality content) . Five years ago Yahoo! purchased Associated Content for around $100 million and Mashable has been valued as high as $200 million. It should therefore come as no surprise that many entrepreneurs are trying to find success with content mill websites.
Let us take a close look at what you need to do to setup a content mill.
How to Find Good Writers
With so many new articles being published every day, you will need a team of writers who can produce good content consistently.
It may be tempting to work with only one or two writers, but if either of your writers cannot keep up with your writing schedule (due to sickness or whatever), you will be placed in a difficult position. For that reason, it is far more practical to work with several writers. This will help ensure that your publishing frequency will not be reduced if a writer needs to take some unscheduled time off.
Finding good writers who are reliable can take time, since most of your applicants will not be good enough. You should therefore be prepared to spend time vetting suitable applicants.
Once you have decided on a budget, you should place a detailed "Write for Us" page on your website that promotes the fact that people can earn money by writing for you.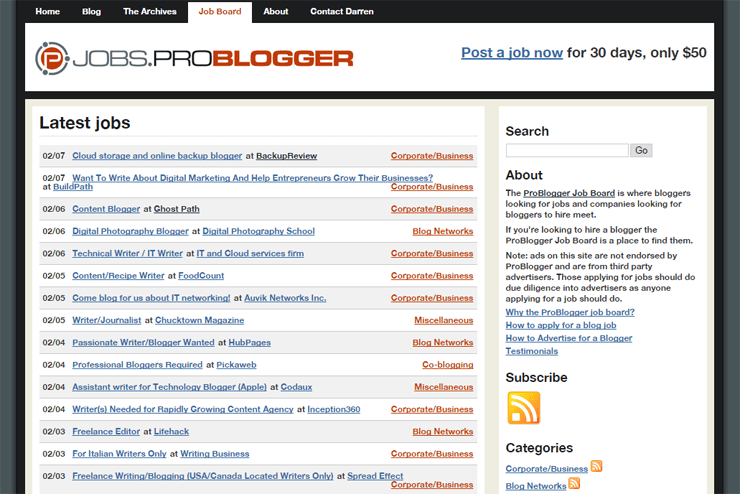 Until your website receives a significant amount of traffic, it is unlikely you will receive many applications directly through your website. Therefore, in the beginning, you should place advertisements for writers on popular job boards such as ProBlogger and BloggingPro. Be sure to specify what you are looking for in a writer and what commitments you expect them to honor.
How to Generate Ideas for New Content
Once you have established a team of writers, you need to develop ideas for content. Allowing writers to make suggestions for new articles is worthwhile, but you need to provide direction to your writers and guidelines on what type of articles you are looking for.
Think about the core topics your website covers and start brainstorming hundreds of articles you could publish. This includes guides, reviews, opinion articles, and more.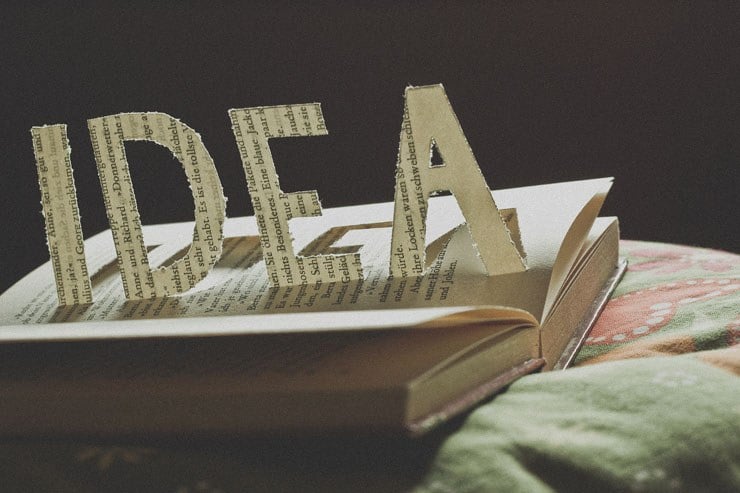 It should be no surprise that the majority of articles on content mills are news related. By following breaking events and the latest trends, content mill websites have an unlimited source of ideas for new articles.
You should subscribe to important news websites within your niche so that you are quick to react to breaking news. You should also follow trending topics by using tools such as Google Trends and Twitter Search. This will help you see what internet users are searching for every day.
How to Organize Your Writing Team
Publishing such a high volume of content requires a lot of organization. You need to organize ideas that have been pitched by writers, articles that need to be edited and approved, and completed articles that need to be scheduled.
It is not practical to do this using email. Ideally, you need a solution which streamlines the process and allows writers to interact with editors and other writers.
A Google Docs spreadsheet is one option. It is free to use and allows an unlimited number of people to interact in one document.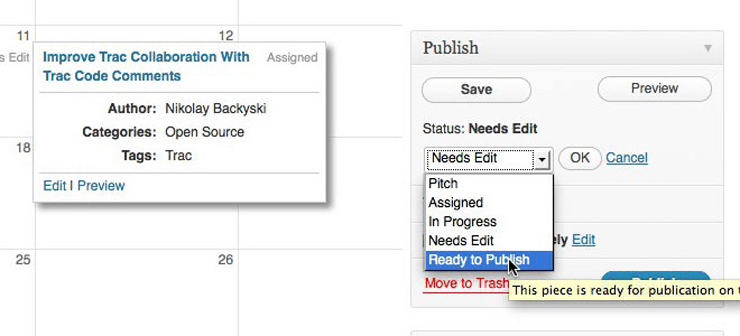 If you are using WordPress, you may want to consider an editorial WordPress plugin such as Edit Flow. The plugin has many great features including editorial comments, user groups, post calendar, custom post statuses, and more.
Another great option is Trello. Trello is a collaboration tool that allows multiple users to organize projects using boards. The service is used by many top content websites and is free to use.
How to Promote Your Articles
The vast majority of content mills generate traffic from two sources: search engines and social media.
Publishing thousands of articles over the course of a year presents many opportunities for incoming links and social media shares. Both of which will help your website's search engine ranking.

For many content mills, reacting to breaking news is key to their success. Articles that focus on breaking events will rank highly in search engines after publication. And if you have a large following on Facebook or Twitter, you can send tens of thousands of visits to an article.
In order to acquire a large following on social media, many website owners heavily invest in advertising after launch. This helps ensure a steady flow of traffic every time you publish a new article. Be sure to analyze your competitors and look at how they are using social media to drive traffic to their website.
Final Thoughts
Unless you are planning on writing dozens of articles every day, you will need a healthy budget to build a successful content mill.
The key to success is managing your budget, organizing your writers, and publishing high quality relevant content on a daily basis. It is not an easy thing to do, however if you are willing to invest in your content mill, you will reap the rewards later.
Good luck!