Many of us have ideas for websites. Yours could be something you've had in mind for a while, or a brand-new venture. While some ideas may initially seem golden, however, it can be difficult to know whether they are actually viable.
Fortunately, there are ways to determine the feasibility of your ideas before you get started. By carrying out effective research, for example, you'll be able to gain a solid understanding of your chosen industry. This will improve the likelihood that your website will become a success – and can save you a lot of time and money in the long run.
In this post, we'll discuss how you can assess your ideas realistically, by identifying some key areas for consideration. Let's get started!
Why Researching Your Website Idea Is Vital
Taking a website from idea to completion is no easy feat. Before you do anything else, research is vital – as even the best concepts can fall flat without a good amount of preparation.

Vague plans can cause a rocky start to your website, as you won't have a clear idea about what you're trying to achieve. Taking the time to research your idea at this stage will mean you have the key elements in place before beginning work. This will help you avoid further complications down the line – such as wasted resources and false starts.
The thought of conducting this research might be daunting at first – and you wouldn't be alone in thinking that. A 2015 Gallup poll found that nearly half of would-be entrepreneurs fail to get their businesses past the idea phase, as they're not sure where to begin.
If this is the case for you, the first step is to consider some basic (but crucial) questions:
Why do I want to start a website?
What problem will I solve for my audience?
Who is my target reader or customer?
What resources do I have already?
What are my goals?
Once you form solid answers to these questions, you'll have an idea of where you're headed. Then you can begin to explore your website idea in more detail, to see if it will get you there.
How to Determine If Your Website Idea Is Viable (In 3 Steps)
Now, it's time to jump right into the planning and research process. In the next few sections, we'll cover three of the key areas you'll need to consider – starting with the financial aspects.
Step 1: Assess Your Budget
Before doing anything else, you'll need to consider whether you can cover the cost of your idea. Although running a website is more budget-friendly than opening a retail store, the required purchases can add up quickly.
To start, you'll need to purchase a domain name and hosting. You may also need to look into software, web hosting, and security measures. While you can shop around to find the best deals, it's important not to cut corners too much, or you may end up dealing with less-than-stellar service down the line.

After identifying your expenses, you'll also want to consider your current and projected sources of income. This is a vital part of determining whether your website idea will be sustainable in the long term. Will you sell products, provide services, offer ad space, or something else entirely?
Estimating your revenue will enable you to see whether meeting your monthly costs will be possible, and if it's likely for you to make a profit. That's essential if you plan to make your website your livelihood, although breaking even is okay if it's just going to be a hobby.
Step 2: Identify Your Audience
Your visitors will determine whether your site succeeds or fails. For this reason, it's vital to determine whether there's an audience in place for your website idea.
There are many different ways of doing this. To get started, creating surveys and polls is particularly effective. Tools like SurveyMonkey are useful for simplifying the process, although you can also use social media platforms such as Instagram to ask questions of your target audience: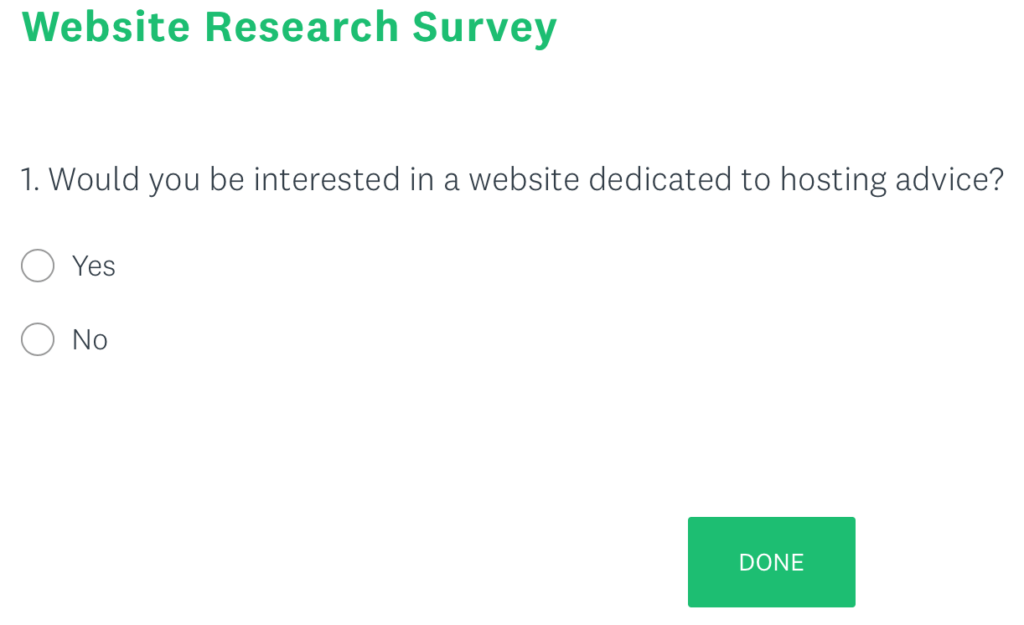 It's also a good idea to create a buyer persona. This is a description of who your ideal customer would be, detailing everything from their age to their geographical location. Buyer personas are useful even if you're not actually selling anything – you can think of your website itself as the 'product'.
When developing a buyer persona, be sure to include as much information as possible. This will give you a better understanding of the group of people your website appeals to. It will also help you create more targeted content further down the line.
Step 3: Consider Your Competitors
Your next task is to consider any and all websites that will directly or indirectly compete with your site. Direct competitors are those that exist within the same niche. Indirect competitors include those that don't provide the exact same service, but fulfill a similar need and target the same audience.
Considering your potential competition helps you understand where your website will fit in to the current landscape. It will also determine whether there's a real need for your site. If the market you intend to enter is already saturated, it might be worth adapting your idea to fit any gaps.
Google Keyword Planner is an excellent way to identify your existing competition: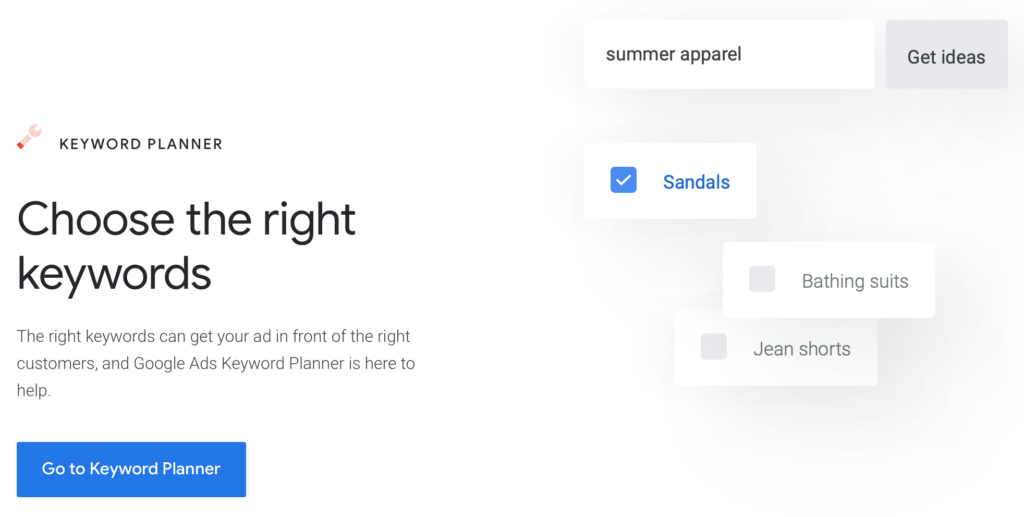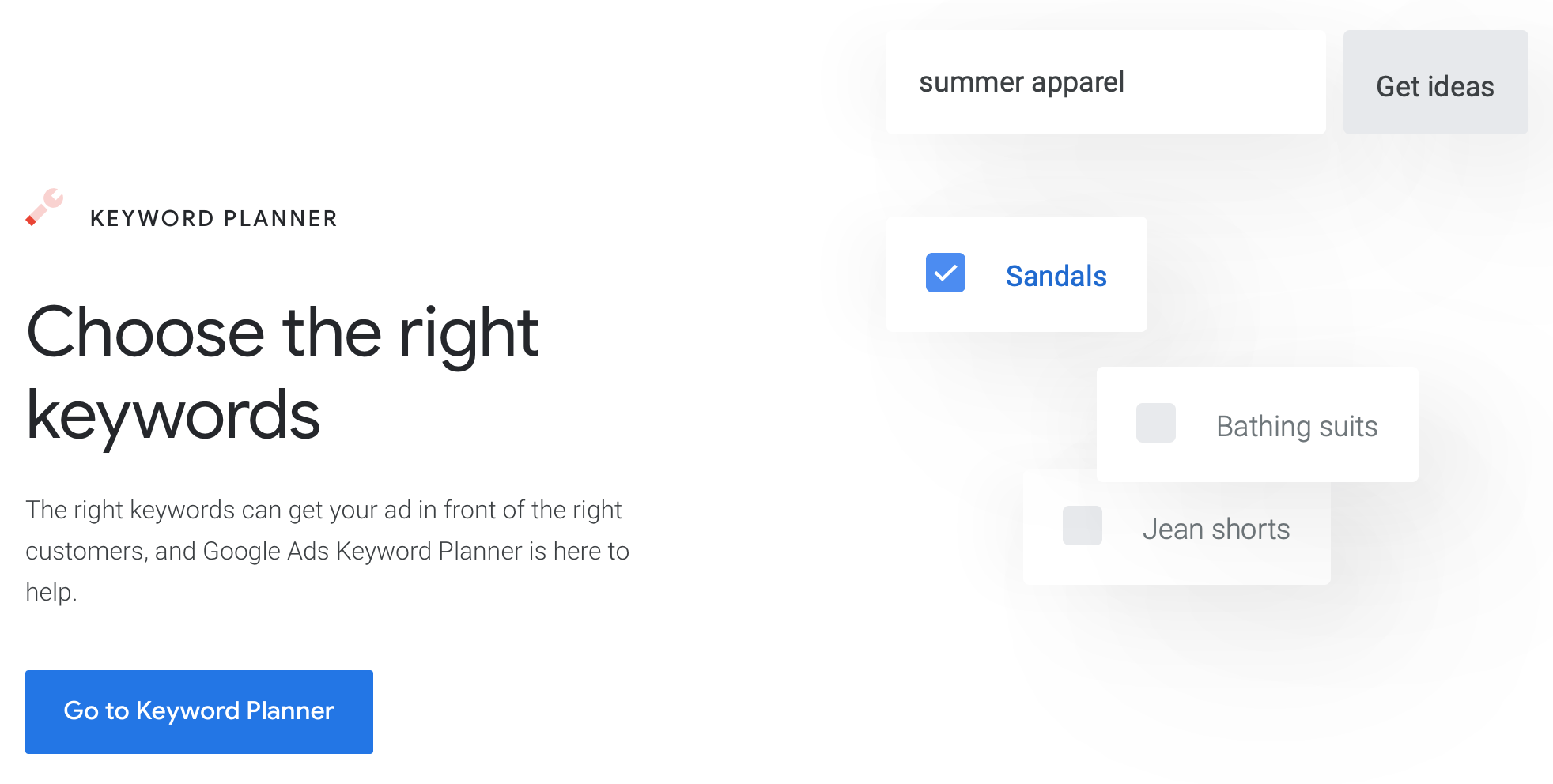 By researching commonly-used keywords, you can determine the number of competitors out there, and check out their websites.

You can also use a tool like AllTop to seek out the topics your audience is currently discussing. This may help you uncover trends your competitors have missed, or needs that are going unfulfilled. It's possible to find a role you can fill even in a saturated market, by taking a unique approach from all the other sites out there.
Conclusion
The road to creating a website isn't always easy, and the difficulties often start at the idea stage. Not every website idea will be viable, so it's important to bear some key considerations in mind before taking action. Doing your research now could save you a lot of time and money in the long run – and help you create a much more successful site.

In this post, we've identified three of the ways you can assess your website idea. To recap, you'll want to:
Consider whether you have the available budget to make your site a success.
Define your target market, in order to closely meet its needs.
Pay attention to your competitors, and find a niche that's underserved.
Do you have any more questions about how to make your website idea a success? Let us know in the comments section below!