MemberPress is powerful Membership software that will change the game for your online business. It happens to be packaged as a WordPress plugin, so it runs on your already-existing website or blog.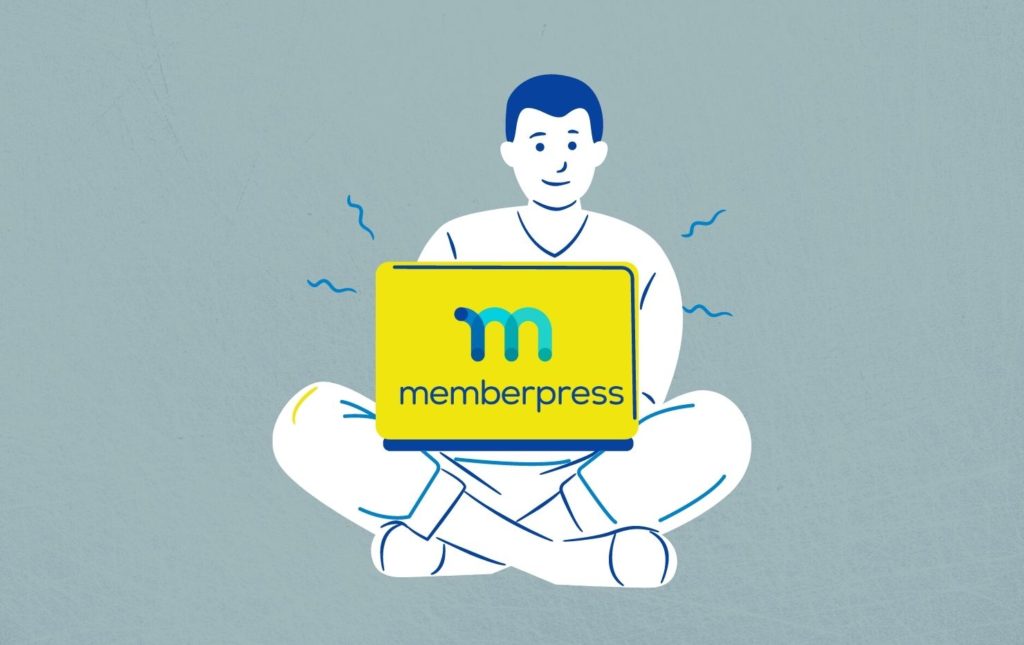 Not All Membership Software Is Created Equal
Many membership software solutions create more problems than they fix. Here are just a few of the common issues you can run into:
Too simple to be useful in the long term. MemberPress is ultra-powerful and built for scalability while still working right out of the box. So if you start with MemberPress, you can rest assured that you'll be able to handle whatever is thrown your way as you build up your membership site.
Expensive development. Years ago, it would've cost you $4,000 or more to even get started with a new membership site. MemberPress' pricing is simple and affordable and includes no hidden fees.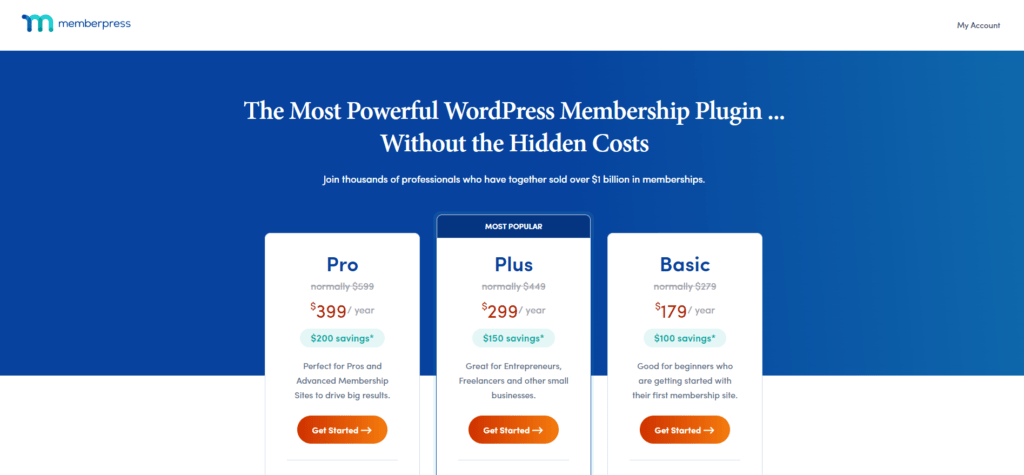 Harsh limitations. As your membership site grows, you'll start running into restrictive limitations with many membership software solutions. Because MemberPress is installed on your own WordPress website, we won't ever impose these types of limitations.
Basic "Bolt-On" Membership Software. Many membership software solutions are just additions to existing packages. MemberPress is not just a modified shopping cart or an afterthought. It's engineered to give you the tools you need to create a professional membership site and keep your customers engaged.
Poor Support. Regardless of the membership software you use, you're gonna need support. Many membership solutions offer bad support or, in some cases, none at all. MemberPress' support team is unwavering and ready to help in whatever way they can to get your membership site humming.
Data Lock In. Some membership software solutions will actually hold your membership data hostage. Because MemberPress is installed on your own WordPress website, your data lives in your database. With MemberPress, you'll always have access to your customer data (it's your property!).
Lack of Backup Integrations. MemberPress has no lack for partners and integrations to improve every aspect of your site. Look to Jetpack, WP Staging, UpdraftPlus, or BlogVault for backup and staging needs (and that's just to name a handful).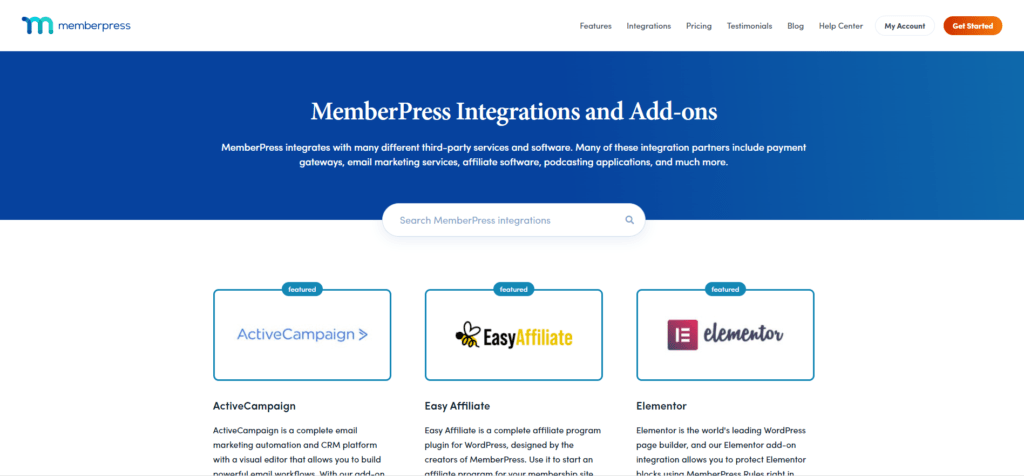 Instability. MemberPress is robust, scalable, and undergoing active development. You can know that your subscriptions will update properly, your members' access will be accurate, and you'll get security updates and bug fixes regularly.
MemberPress is Powerful Membership Software that Installs On Your WordPress Website
As you can see from the common pitfalls of many membership software solutions, having a solution like MemberPress that installs on your website is critical.
The ability to install MemberPress on your own WordPress website translates into the following benefits:
MemberPress pages will conform to your site's theme by default. You'll have full control over what your members see and how they interact with your membership site.
MemberPress is powerful membership software. MemberPress is more powerful than most cloud-based or hosted membership services and other membership plugins.
MemberPress won't limit you. You can have an unlimited number of users, products, and everything else!
MemberPress data is always available because it's all stored on your website. There's no need to worry about data lock in. You're in control.
MemberPress is robust. We built MemberPress from the ground up to be stable (first and foremost) and to grow with your membership site.
MemberPress is the best (and easiest) choice for anyone starting a membership site.