Best Email Software for Your Membership Site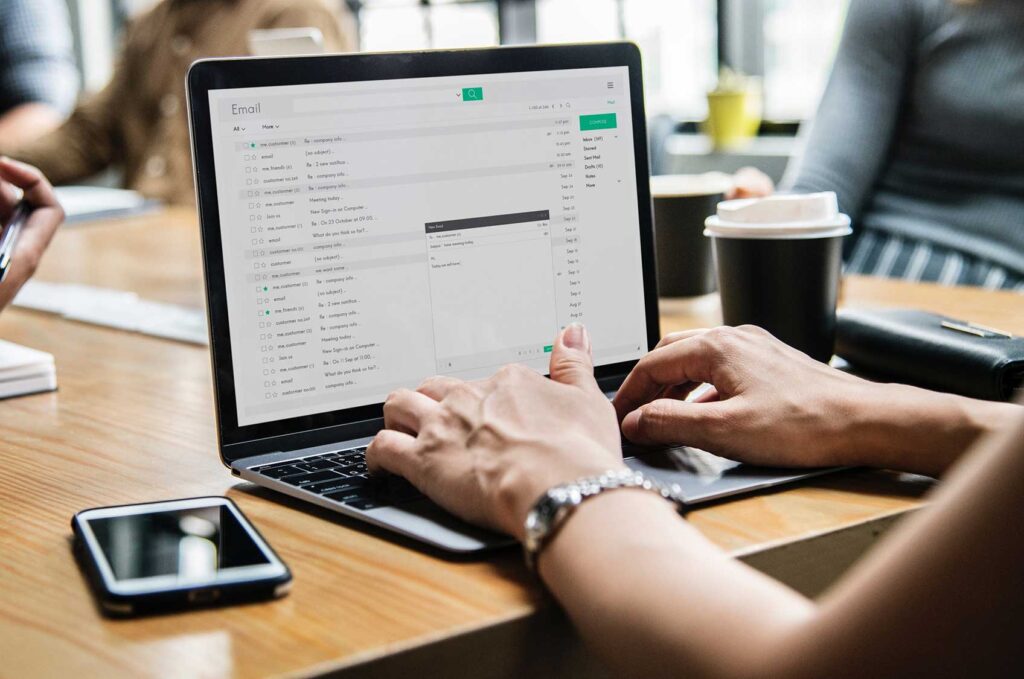 Whether you're already running a membership site or you're yet to launch your program, starting an email list is highly recommended.
Having the ability to add potential and existing members to an email list that you can message at the touch of a button has many benefits. For starters, you'll be able to send one-off broadcasts to all of your subscribers to let them know about enhancements to your membership site or that your program is about to launch.
With the best email software, you can also create sequences of emails that are automatically sent to new subscribers and members once they've signed up. This then allows you to create free mini courses that are delivered via email, over a set number of days. The sequence can then culminate in an invitation for the subscriber to join your membership site.
Less excitingly, but perhaps more importantly, you can use your email software to let your members know if your site will be unavailable for maintenance.
Best Email Software For Your Membership Site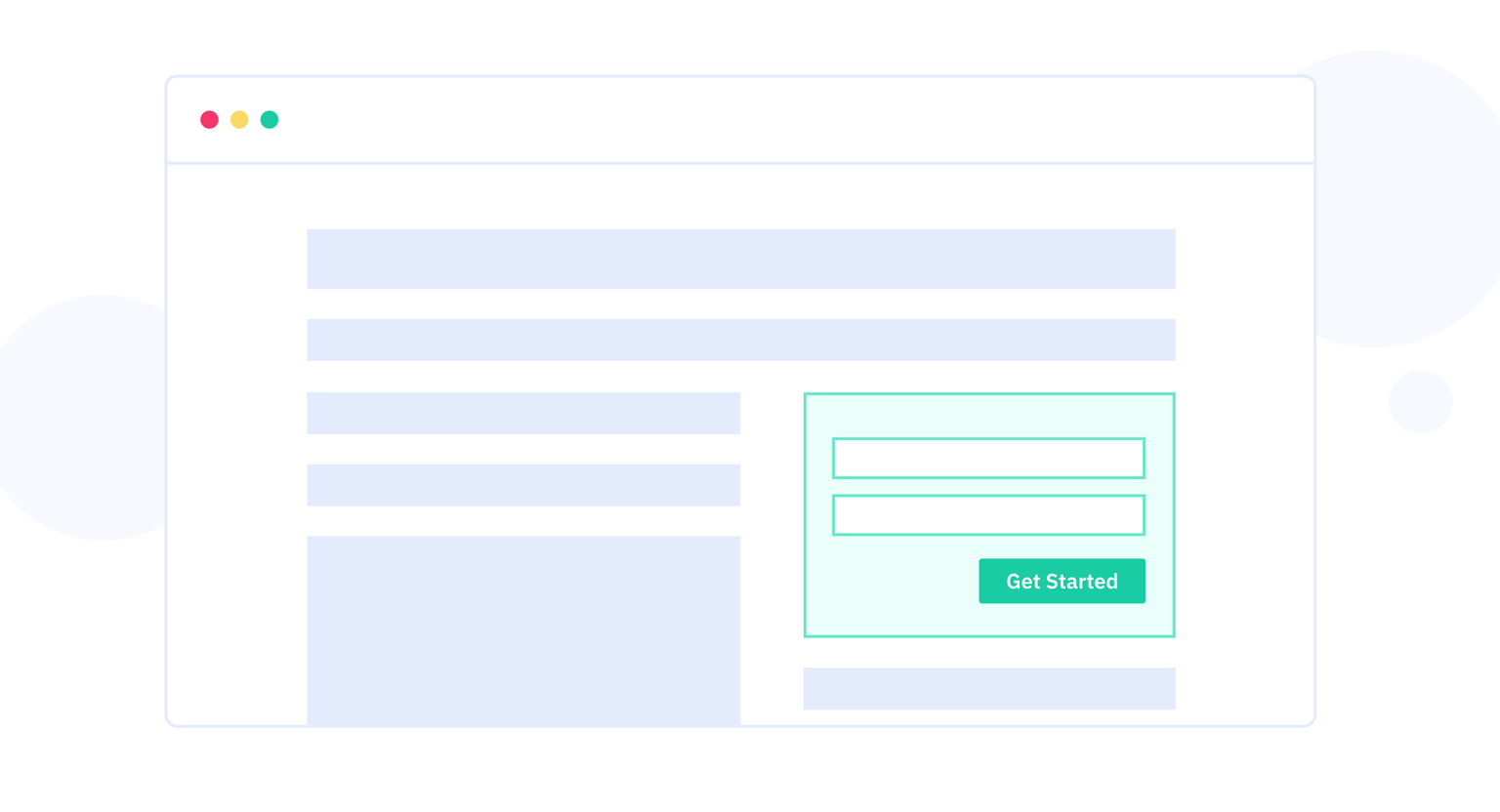 So whether you want to build a pre-launch list for your forthcoming membership project or survey your existing members to find out what they think of your program, here are the best email services to help you start that all-important list of subscribers.
MailChimp – Feature-Rich Free Option
If you're not quite ready to invest in a premium email software service for your membership site then MailChimp is a great option. The free plan that lets you add up to 2 thousand subscribers and send up to 12 thousand emails per month should be more than enough to get started with.
You will have to display the MailChimp branding in the footer of the emails you send to your subscribers, but if you're OK with that, then this could be the best email software for your membership site if you're on a tight budget or just want to find out whether email marketing is right for your business, without any financial commitments.
Apart from the free entry-level plan, there are lots of other good reasons to consider MailChimp for your membership site. For starters, you can use the included tools to design custom landing pages to promote your email list. These pages can be highly focused on persuading your visitors to become subscribers, without any of the content that's usually included on a WordPress page getting in the way. So if you don't have the skills, tools, or time to create your own custom membership site landing pages, then you might appreciate this feature of MailChimp.
Another nice extra that's included on the free plan is an optin form builder that makes it easy to create stylish sign up forms for your newsletter. So if you haven't yet invested in a tool like OptinMonster, you can still add popups and optins to your membership site to grow your email list with MailChimp.
Once you've outgrown the free MailChimp plan, you can move up to one of the paid plans, with prices starting at $10 per month. However, with so many impressive features on the free plan, you'll be more than ready to start an email list for your membership site with MailChimp.
ConvertKit – Powerful Software for Online Creators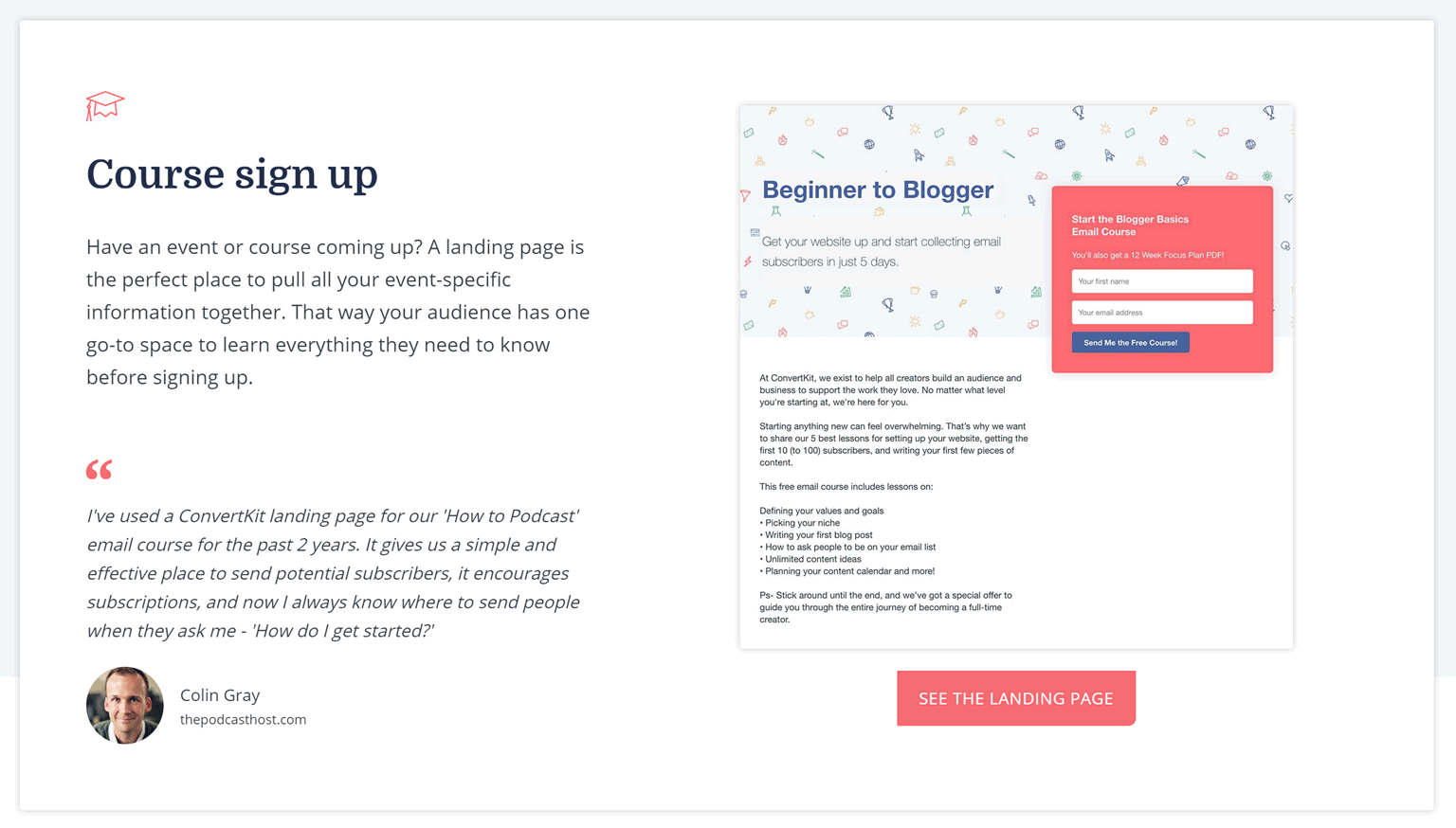 ConvertKit is one of the newer options when it comes to choosing email software for your membership site. However, due to impressive features and a focus on customer support – not to mention a stylish user interface – ConvertKit is definitely a service you should consider.
Unlike MailChimp, there's no free plan (although there is a free 14-day trial), but with prices from $29 per month, or slightly less when paying yearly, ConvertKit shouldn't be too expensive for anyone who's serious about starting an email list for their membership website.
Thanks to the customizable sign-up forms and landing page templates that you can easily display on your WordPress website, as well as access to detailed user reporting, you should have everything needed to grow your subscriber list using the core features of ConvertKit.
Creating automated emails that are sent when certain criteria are met, in addition to the drag-and-drop email sequence builder, gives you the ability to set up your list once and then get back to focusing on your membership site.
ConvertKit is aimed at online creators, including those running courses and selling digital products, so if you want to work with a company that understands your needs, ConvertKit meets that requirement.
Active Campaign – One of the Biggest Email Software Companies
If you'd prefer to work with one of the biggest names in email marketing software then Active Campaign are hard to beat. Despite being a market leader, the plans at Active Campaign start at an affordable $9 per month if you choose to pay yearly.
On the entry-level Lite plan, you'll be able to send an unlimited number of emails and use the drag-and-drop email designer to create attractive messages for your subscribers. However, the ability to remove the Active Campaign logo from your messages is reserved for customers on the higher priced plans.
Like the best email software for membership sites, you can segment your list of subscribers into groups, such as potential new members and existing members, and then send each group different messages. You can even get more advanced with your segments and only send messages to subscribers that have visited a certain page on your site or were referred from a particular URL. Thanks to this, you could set up an automated message that is sent to subscribers who reach the last page of your membership program, with details in that email about your next course.
A nice additional feature of Active Campaign is the ability to compare multiple emails at a time with split testing. This should help you find out which type of messaging works best with your audience.
Final Thoughts
Starting an email list for your membership website should definitely be on your to do list, and now you have three high quality email software solutions to choose from.
If you're on a tight budget or are not yet sure if email marketing is right for your membership site, why not give MailChimp a try. If you are ready to invest in email marketing, and keeping in contact with your potential new members and existing users is a priority, then check out the paid plans from companies like MailChimp, ConvertKit, and Active Campaign to see which one appeals the most.
Whether you use your list to turn more of your website visitors into paying members, communicate more effectively with your existing members, or do both, an email subscriber list can become a core element of your membership website.
Which email software will you choose for your membership site? Let us know in the comments below.
1 Comment
Ric

March 15, 2019

I'm self hosting Sendy on a VPS. Inexpensive, fast and reliable. It's very frustrating to pay that much money once you get to a certain number of subscribers. Sendy is a bit hard to install if you have no skills but makes the trick in the long run. Cheers.