…and how can it affect your small business?
As the digital marketplace grows, many legislators want to decrease the power of technology giants. Due to the size and influence of these companies, officials argue it's important to protect small businesses and consumers.
Recently, the American Innovation and Choice Online Act (AICOA) has been proposed to limit the control of major tech companies. If passed, this legislation would prevent self-preferencing in businesses such as Amazon or Google.
In this post, we'll discuss the goal of the AICOA. Then, we'll show you how it could affect your small business. Let's get started!
An Introduction to the American Innovation and Choice Online Act (AICOA)
The AICOA is a bill proposed by bipartisan senators on October 18, 2021. This legislation aims to prevent tech giants from using their influence to disadvantage smaller rivals.
This bill applies to "covered platforms", which are online businesses with at least 50 million monthly active users or 100,000 monthly business users. If passed, the legislation would affect large companies like Amazon, Apple, Alphabet, and Meta.
Senators introduced this legislation to prevent large companies from promoting their own products. If a business favors its products over other competitors, it could face civil penalties.
One of the senators who introduced this bill, Senator John Kennedy, claims that it will diversify consumer choices. According to him, this bill would "help offer consumers more options at competitive prices from businesses online, which is what the American economy is supposed to do best".
Potential Pros and Cons of the AICOA
Now that you're aware of the American Innovation and Choice Online Act, let's discuss some possible benefits and drawbacks to this bill.
Pros:
Supporters of the AICOA argue that it would limit the power of big tech companies. By preventing self-preferencing, this bill could enable smaller businesses to gain more visibility and sales.
Industry groups such as the National Association of Wholesaler-Distributers (NAW) claim that big tech companies control and abuse the ecommerce market. This bipartisan bill could address these concerns and allow consumers to access products from small to mid-sized businesses.
Cons:
Although this bill could offer some benefits, there has been some resistance. Opposers of the bill say that the AICOA could actively harm consumers.
Some companies, such as Amazon, search for cheaper options for their customers. This bill could prevent them from performing this service. Instead of finding products that may appeal to consumers, big tech companies may start recommending products based on government regulations.
For example, Fulfillment by Amazon might mark fewer products as eligible for Amazon Prime, leading to fewer options for buyers:


Additionally, this scenario could prevent small businesses from selling on Amazon. As such, it could reduce overall revenue for some companies.
How the AICOA Could Impact Small Business Owners
Even though the AICOA targets big tech companies, it could impact small businesses.
Currently, small companies have access to helpful marketing tools such as Google Search, Google Maps, and Google My Business. These free services enable you to display storefront information and respond to online reviews: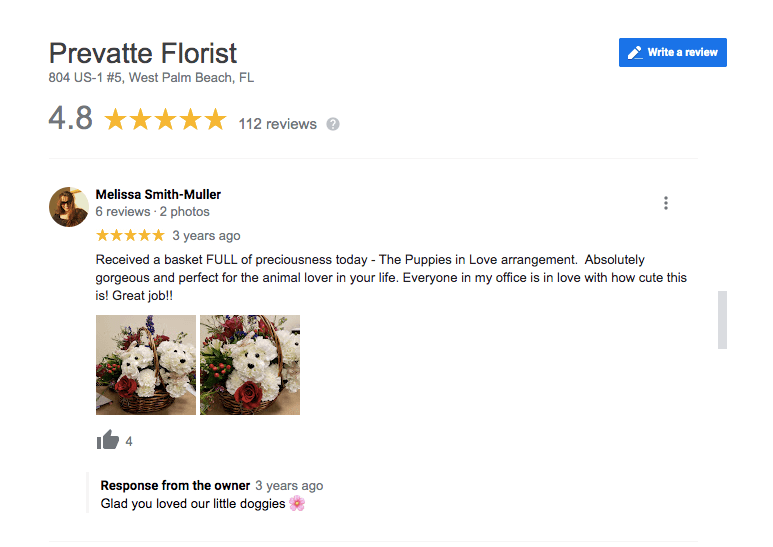 If this bill is passed, Google may be prohibited from listing this important information. Tools such as Google Maps may not integrate properly.
As a result, when online users search for local businesses, they might not see relevant information such as storefront hours, locations, and contact information: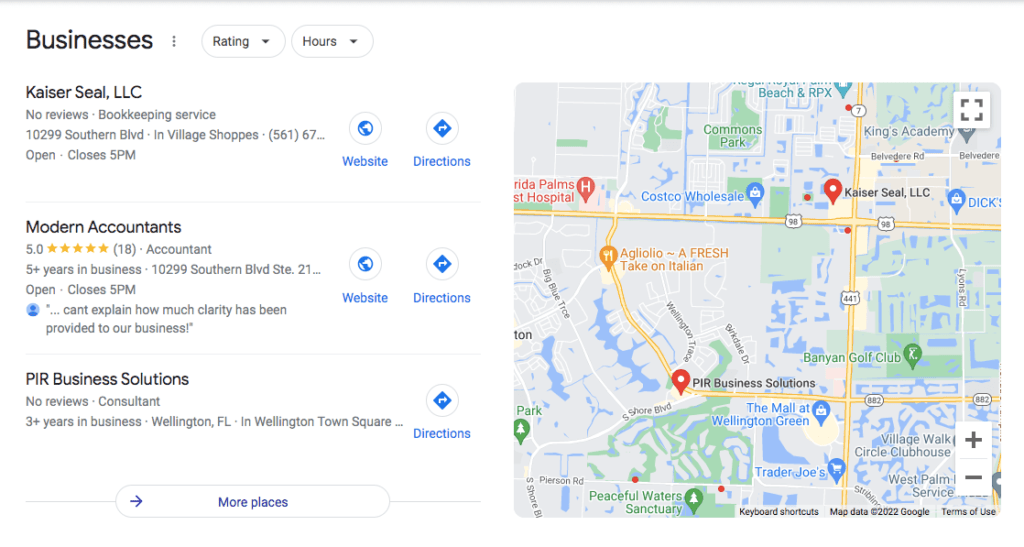 However, the AICOA could have some advantages. If passed, it could help your small business compete in the digital marketplace against big tech companies.
Over 35 small to medium-sized businesses support the bill because it targets self-preferencing. In a letter sent to the Senate Judiciary Committee, business owners claimed that it could "help restore competition in the digital marketplace and remove barriers for consumers to choose the services they want".
As big tech companies like Amazon continue to grow, they could dominate ecommerce, making it impossible for smaller businesses to compete. This new bill could limit the power of large companies and allow consumers to support smaller ventures.
Conclusion
Here's a quick breakdown. If passed, the American Innovation and Choice Act (AICOA) could affect the following changes:
Big tech companies would no longer be able to promote their products over competitors.
This could lead to more exposure for small businesses.
But it could also eliminate helpful tools.
Could potentially limit the number of choices for consumers.
Do you have any questions about the impact of the American Innovation and Choice Act on your business? Let us know in the comments section below!
If you liked this article, be sure to subscribe to our newsletter in the box up to your right!