When it comes to membership sites, user engagement and a sense of community can majorly increase membership revenue.
Allowing users to participate in forums where they can post questions, share new ideas and solutions, and provide support, can be an extremely effective way to build a community around your membership site.
If you're not using things like discussion forums and community boards on your site, you should definitely think twice.
But if you're like many new membership site owners, you're wondering how to add a discussion board or forum to your site. You're probably also a bit confused about which plugin to use. Well, we've got you covered!
In this post, we'll go over 5 of the best WordPress forum plugins out there and give you a quick breakdown of the main features for each one.
And in case you're wondering, all 5 plugins work great with MemberPress and many other membership site plugins on the market. So, let's get started!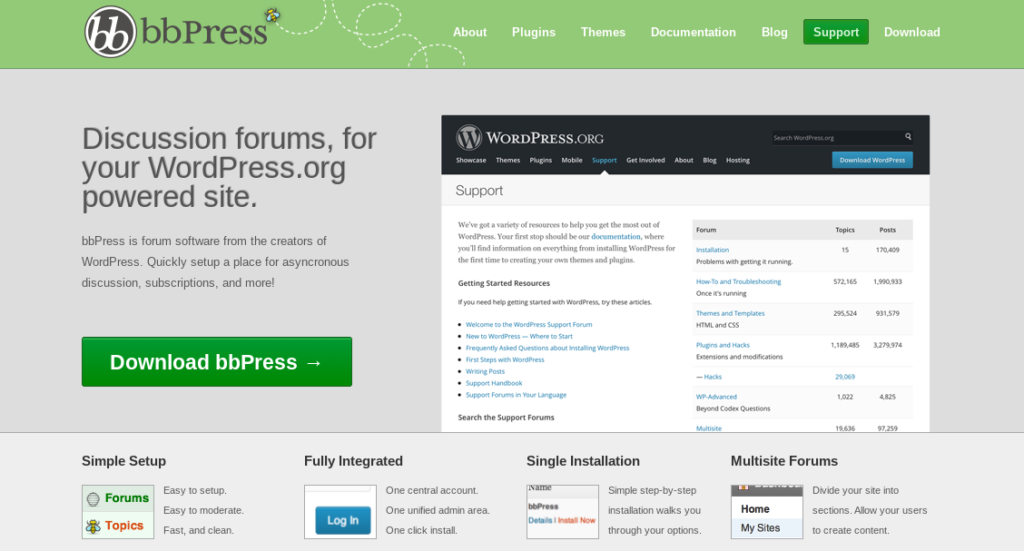 bbPress is easily our first pick when it comes to forum plugins for your membership site.
This plugin follows the same coding standards as WordPress and integrates with pretty much any WordPress theme. That means you can use it on your membership site with confidence.
Another cool thing about this forum plugin is that it gives you the ability to create multiple membership site forums. And you can keep up with them all from one dashboard. The platform is really lightweight, so you'll never have to worry about it slowing your website down.
bbPress also has customization tools that let you tweak and fix the interface any way you want. And it just so happens to be totally free.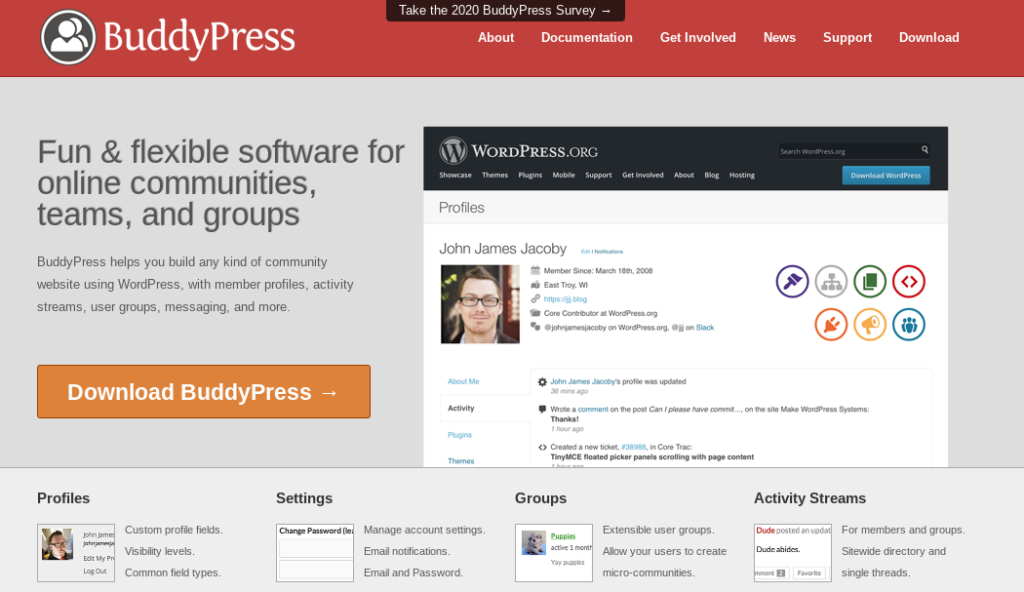 BuddyPress is another really cool forum plugin to check out for your membership site. As an official WordPress plugin (bbPress is too, by the way), it integrates seamlessly with the content management system (CMS).
What we really love about BuddyPress is that it allows users to go beyond typical community functionality. It works more like a social network with user profiles, messaging, and even a friend-adding feature.
Like bbPress, BuddyPress is free. And if you weren't already interested in this plugin, you can use it alongside bbPress to create a full-featured forum for your membership site.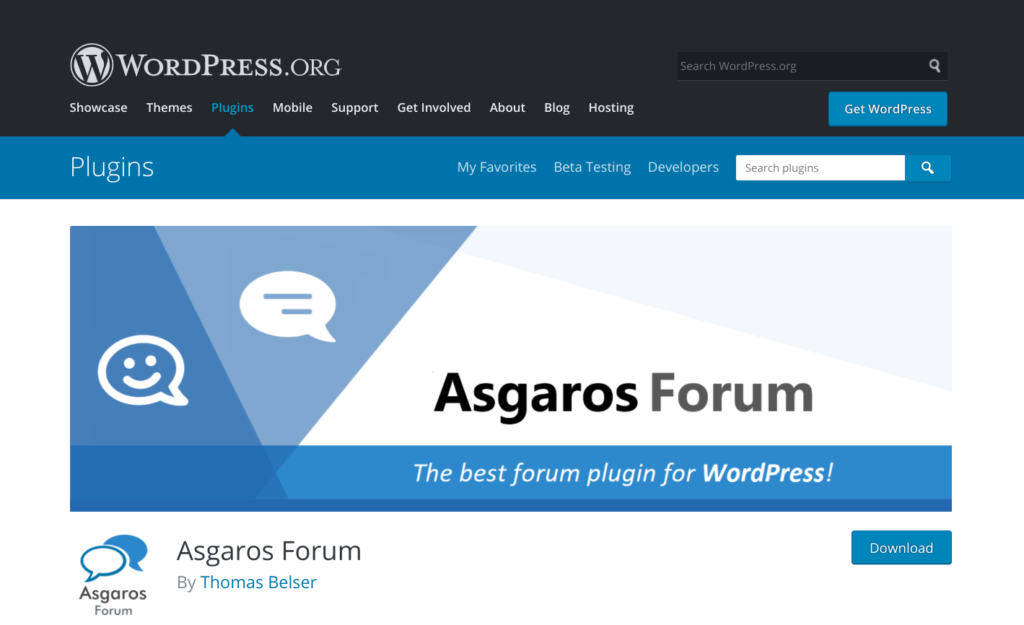 Asgaros Forum is a super simple WordPress plugin that's easy for membership site owners to set up and manage.
All you have to do is add shortcode to your page, then add it to your menu, and voila!! You now have a discussion forum on your membership site. You can create user groups, upload files, utilize messaging features, and a whole lot more.
Another awesome thing: Asgaros Forum is multisite compatible and even has a mobile theme. That means your membership site users can talk on their phones. The plugin also supports multiple languages.
Like the previous two WordPress plugins, Asgaros Forum is totally free.
Fourth on our list is Simple:Press, another easy option to add a discussion forum to your membership site.
With Simple:Press, you can do things like make public and private forums, manage users, and create profiles for your members.
Simple:Press integrates with services like Share This, BuddyPress, MyCred, Slack, Sitemaps, and more. This compatibility makes customization with your favorite plugins a cinch.
While Simple:Press isn't free, it does have a free version. That way you can try before you buy and decide to unlock additional features.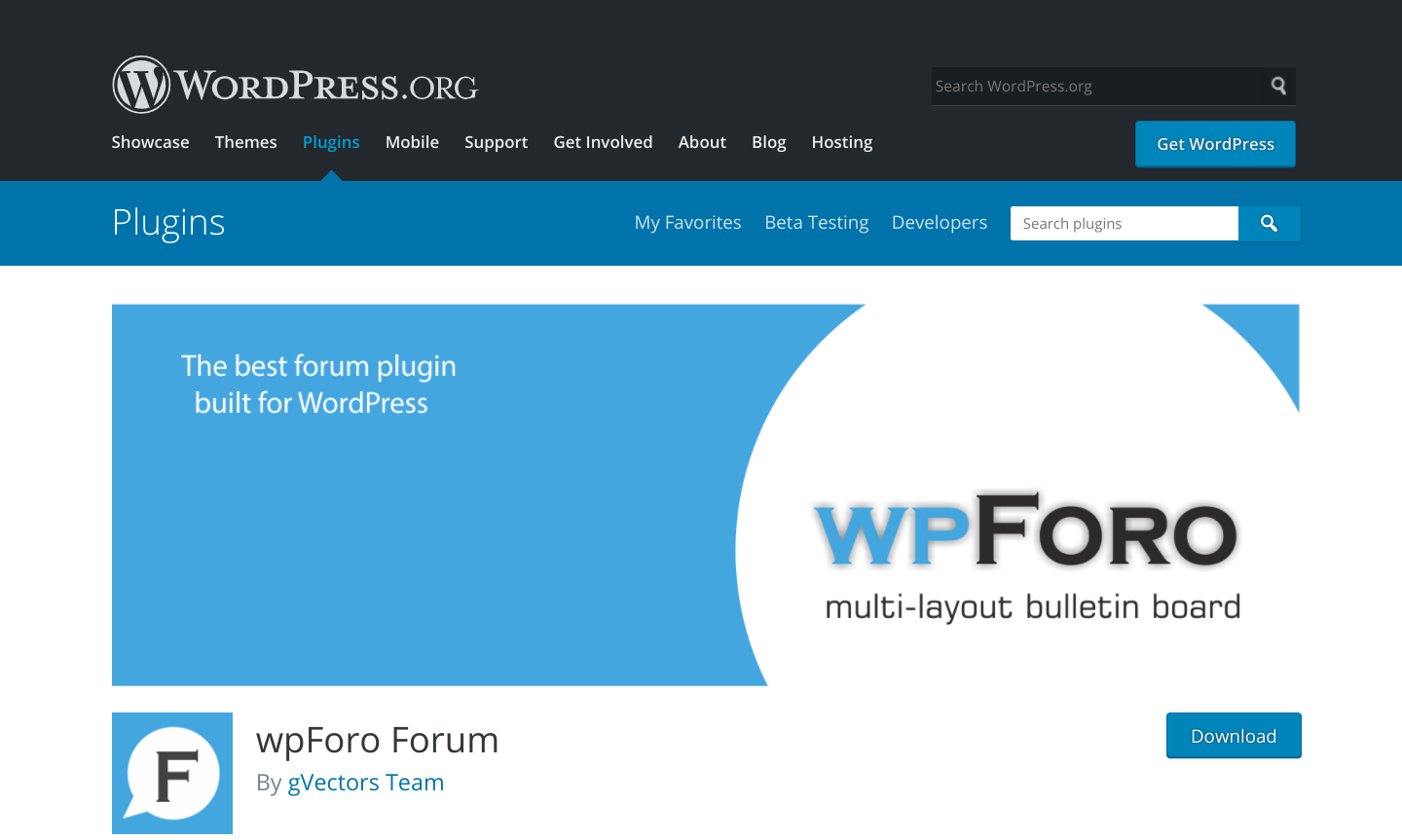 wpForo is a more robust WordPress plugin with a few more customization options than the other plugins on our list. These customizations make wpForo perfect for businesses of any size.
Using wpForo, your users will be able to ask questions, vote, subscribe to topics, share on social media, and more. The plugin isn't as easy to work with as the other plugins on our list, but it's an excellent tool should you need more advanced capabilities.
wpForo is free, but it offers a few premium add-ons designed to really expand what your site can do.
Then There's Zapier…
Not sold on any of our top 5 WordPress forum plugins listed here? Well, here are a few more we'll add to the list:
Unbounce
Google Groups
Invision Community
Wufoo
and plenty more where those came from!
Sure, we can write up similar product descriptions for all the amazing WordPress forum plugins out there – but that's going to take our writers some time. And we don't want to waste any time when it comes to connecting you with the tools you need for your website.
Instead, we're going to send you over to our Zapier Integrations listings. Simply click the button below…
After clicking the button above, a new page that looks identical to this should pop up on a new tab:
The cool thing about our Zapier integration is that you can connect your MemberPress membership site with over 5,000 of your favorite apps. Then automate the tasks you need from that app.
Let's do a quick "Search for pairing apps" example using Gravity Forms. Doing so, you'll be taken to a "triggers and actions" page. Here you'll see what "action" on your MemberPress site will "trigger" an automation with Gravity Forms: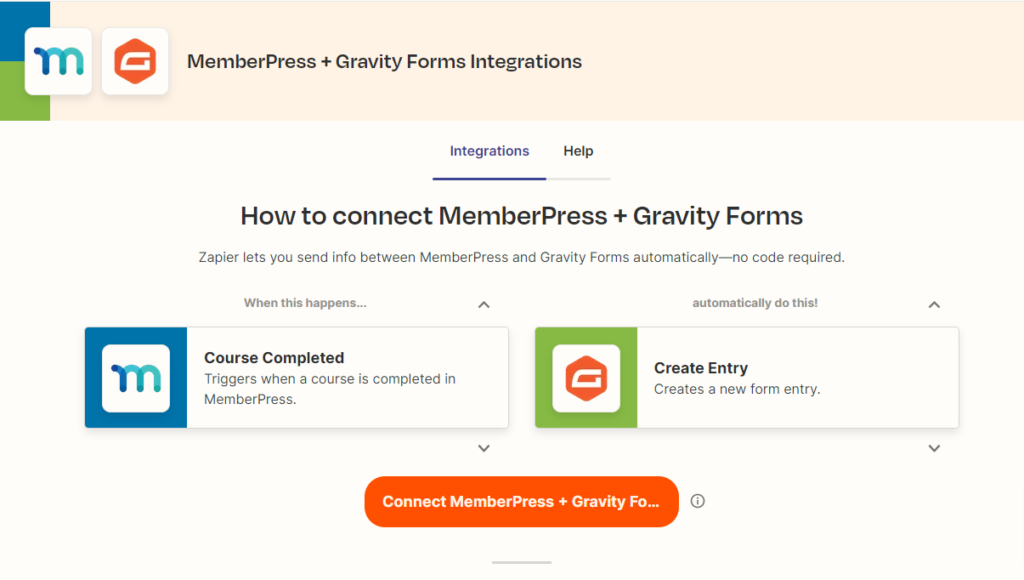 Cool, right? Then of course, at the bottom of that page, Zapier makes it easy to jump on over to your chosen app's home page to "Learn more", as well as list similar app recommendations:
Final Thoughts
Having a discussion forum on your membership site is a great way to build more engagement and generate bigger profits. Each of the plugins on our list is sure to give you the results you're looking for and help you create the best community possible on your site.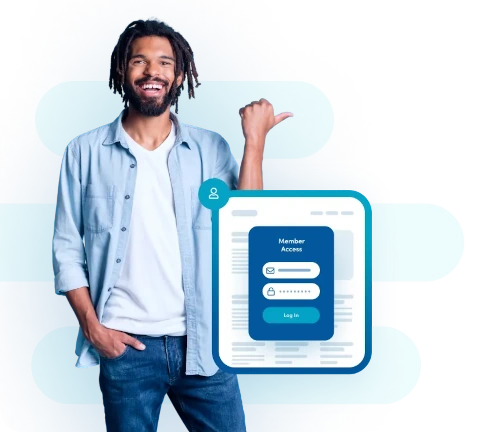 Ready to Start Your Online Business?
Go with the best. MemberPress is the world's #1 paywall, subscription, membership, and online course LMS plugin for WordPress!
Get MemberPress Now
See All Features
What discussion forum WordPress plugin do you use for your membership site? Do you have questions about communities and forums? Ask away in the comments section.
If you liked this article, be sure to subscribe to our newsletter in the box up to your right!