Best Forum Plugins to Use On Your Membership Site
If you're looking for a new way to build user engagement and a larger sense of community around your membership site, forums and discussion boards are definitely something you should look into.
Allowing users to participate in forums where they can post questions, share new ideas and solutions, and provide support, can be an extremely effective way to build community around your membership site.
But if you're wondering how you might go about incorporating a discussion board or forum into your membership site, or you're confused about what plugin to use, we've got you covered!
In this post, we'll cover some of the best WordPress forum plugins to use on your membership site so you can get busy boosting engagement. So, let's get started!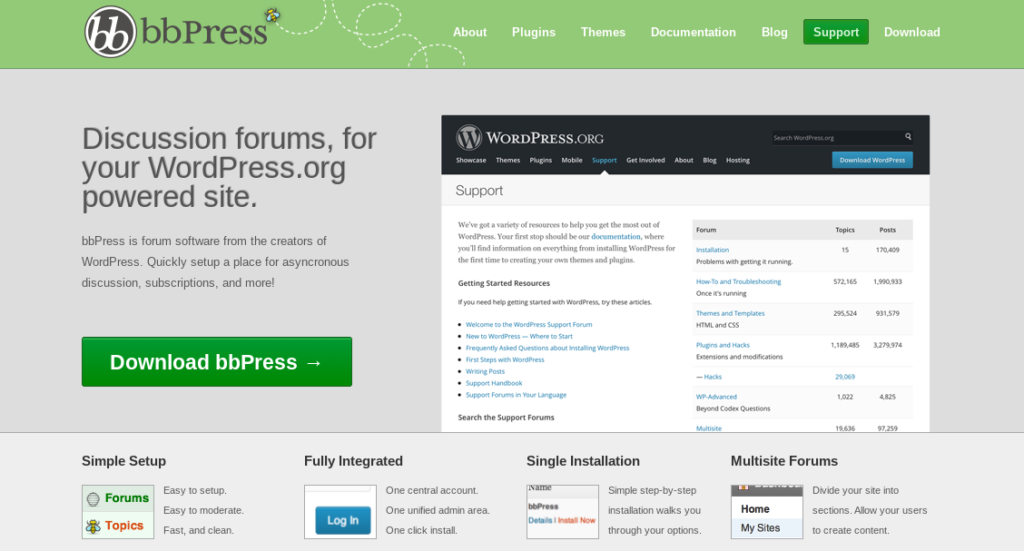 bbPress is easily our first pick when it comes to forum plugins for your membership site.
This plugin follows the same coding standards as WordPress and integrates with pretty much any WordPress theme, so you can use it on your membership site with confidence.
Another cool thing about this forum plugin is that it gives you the ability to create multiple membership site forums and keep up them from one dashboard. And it's really lightweight, so you'll never have to worry about it slowing your website down.
bbPress also has customization tools so you can tweak and fix the interface the way you want, and it just so happens to be totally free.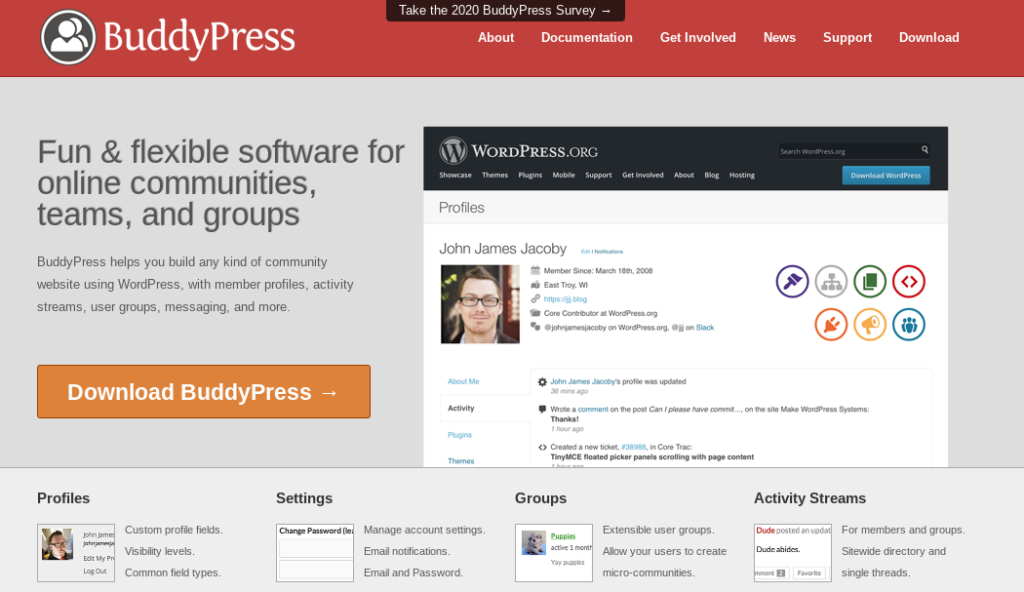 BuddyPress is another really cool forum plugin to check out for your membership site. As an official WordPress plugin (bbPress is too, by the way), it integrates seamlessly with WordPress.
What we really love about BuddyPress is that it allows users to go beyond the typical community functionality, working more like a social network with user profiles, messaging, and even the ability to add friends.
Like bbPress, BuddyPress is free. And if you weren't already interested in this plugin, you can use it and bbPress together to create a full-featured forum for your membership site.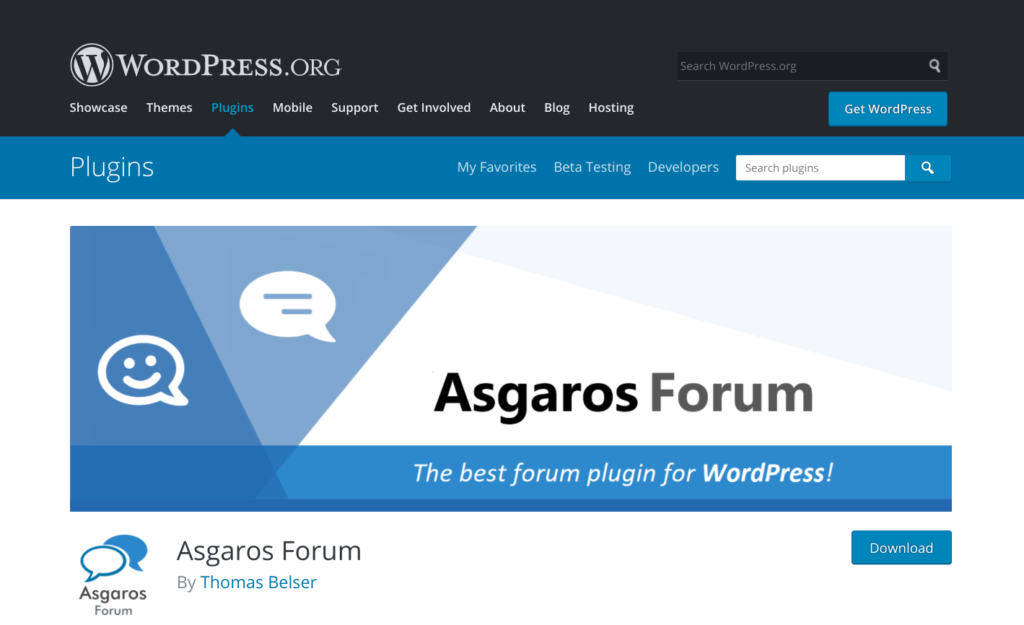 Asgaros Forum is a super simple WordPress plugin that's easy for membership site owners to put together for their membership sites.
All you have to do is add shortcode to your page, then add it to your menu, and that's it! You now have a discussion forum on your membership site. You can create user groups, upload files, utilize messaging features, and much more.
Another awesome thing: Asgaros Forum is multisite compatible and even has a mobile theme, so your membership site users can talk on their phones. The plugin also supports multiple languages.
Like the previous two WordPress plugins, Asgaros Forum is totally free.
Fourth on our list is Simple:Press, another easy option to add a discussion forum to your membership site.
With Simple:Press, you can make public and private forums, manage users, create profiles for your membership site users, and much more.
Simple:Press integrates with services like Share This, BuddyPress, MyCred, Slack, Sitemaps, and more, which makes customization with your favorite plugins easy.
This plugin has both a free and premium version, which allows you to try the free version before you decide to purchase the full plugin.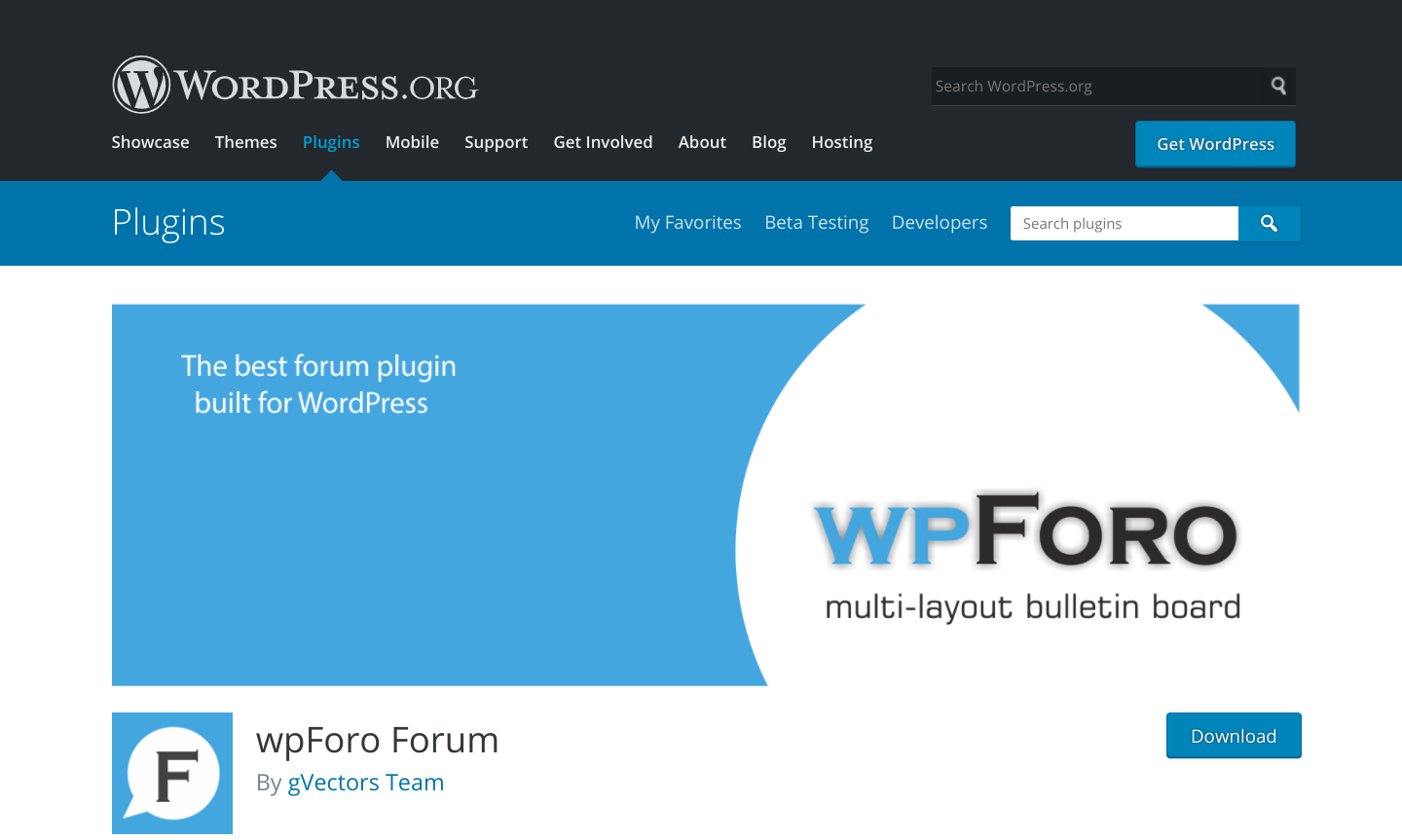 wpForo is another WordPress plugin that has a lot of options for customization and you'll find super easy to use with your membership website. This plugin is perfect for membership businesses of any size.
Using wpForo, your users will be able to ask questions, vote, subscribe to topics, share on social media, and more. Granted, the plugin is not as easy to work with as the previous plugins on our list, but it's still a great tool should you need more advanced capabilities.
The plugin is free, but it comes with a few premium addons that will help make your membership community really shine.
Final Thoughts
Having a discussion forum on your membership site can be a great way to build more engagement around your membership business. Each of the plugins on our list is sure to give you the results you're looking for and help you create the best community possible on your site. So get started today!
What discussion forum WordPress plugin do you use for your membership site?
If you liked this post, then please follow us on Facebook for more great content. You can also find us on Twitter and Instagram.