Introducing the Official Zapier + MemberPress Integration!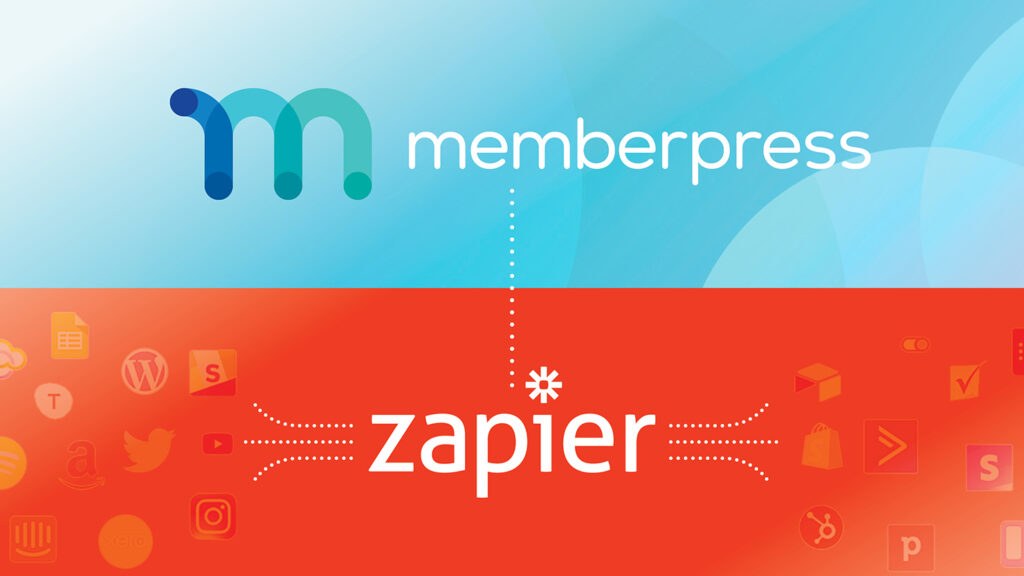 Building a solid membership business isn't always an easy task – maybe you aren't very tech-savvy and can't afford to hire a developer, maybe you find yourself struggling to keep up with manual processes, or you just can't seem to keep your head above water in your membership business. Thankfully, help is finally here!

Here at MemberPress, we pride ourselves in making the process of creating your membership site easier with our software and 3rd party integrations while you focus on creating the best membership website possible!

Today we're excited to announce our latest integration with Zapier!

Zapier is an online automation tool that allows users to connect the many web apps that you use, such as Gmail, MailChimp, and Asana, in order to automate your processes and allow your apps to work together seamlessly. It is the largest integration connection service in the world, and as of today, they connect with over 1,500 different apps and services! It's so easy that anyone, tech-savvy or not, can build their own app workflows by just making a few clicks.
Our integration with Zapier will enable you to connect MemberPress to autoresponders, CRMs, billing systems, and so much more!

How Does This New Integration Benefit MemberPress Users?
This integration will allow MemberPress users to automate their workflows and make it MUCH easier to run your membership site.
With Zapier, MemberPress users can connect with various services to generate leads and bring more customers to your membership website.
Zapier helps to make a more customizable user experience without having to write any code. Our integration with Zapier will enable you to connect MemberPress to autoresponders, CRMs, billing systems, and so much more., which also means that you will be able to get your site up and running much quicker!
How To Get Started
Not sure how to get started with this new MemberPress and Zapier Integration? We can help!
Make sure you have MemberPress Plus or Pro and a Zapier account
Install and activate MemberPress Developer Tools
Login to your Zapier.com account and connect MemberPress using the "Connected Accounts" tab.
Click "Yes, Continue" to verify that Zapier can connect to MemberPress
It's seriously as simple as that to get started!

To learn more about what your membership site can accomplish using MemberPress' new integration with Zapier, check out our Zapier Integration Support Docs.

We hope you're as excited about this new integration as we are!

Do you currently use Zapier? How does it help make managing your membership business easier? Let us know in the comments!

If you liked this post, then please follow MemberPress on Facebook for more great content. You can also find us on Twitter and Instagram.