Your HIPAA policy officer has to get through a checklist as long as their arm to ensure your organization properly follows all the rules.
HIPAA-compliant web hosting is up there at the top of the list.
And failure to comply with Health Insurance Portability and Accountability Act (HIPAA) requirements has steep penalties.
It could mean jail time and fines of up to $50,000 per violation (up to a max of $1.5 million a year). That's some serious top-tier peril!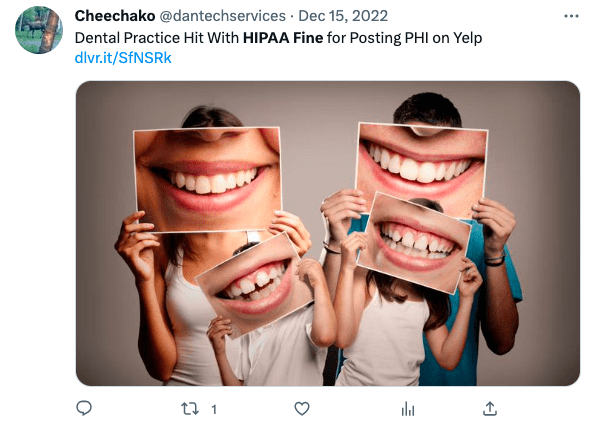 For small businesses, HIPAA compliance can be especially tough – tough to understand and afford. And yet you're the ones who can least afford to get caught up in costly fines.
Don't worry, though. We've got your back.
We've compiled a list of 5 HIPAA-compliant web hosting services that'll keep your data safe and secure and keep you following all the HIPAA guidelines (at least when it comes to ground zero).
We'll also break down the necessary features and certifications required. That way you can check our workings and sleep easy knowing your data is secure.
So let's get to it!
Do I Need HIPAA-Compliant Web Hosting?
If you have a website and work in healthcare in any capacity, you definitely need HIPAA-compliant web hosting.
Even if you're outside the U.S.
HIPAA is designed to safeguard the protected health information (PHI) of Americans, wherever they happen to be in the world. So if you're doing business online, HIPAA compliance is your safest bet – regardless of where you are.
Even if you're not in healthcare, you'll need to comply with HIPPA if you handle PHI as part of your service.
With a rise in telemedicine and remote patient monitoring, HIPAA-compliant hosting is more necessary than ever. In fact, non-compliant web hosts actually forbid use of their services by websites subject to HIPAA guidelines.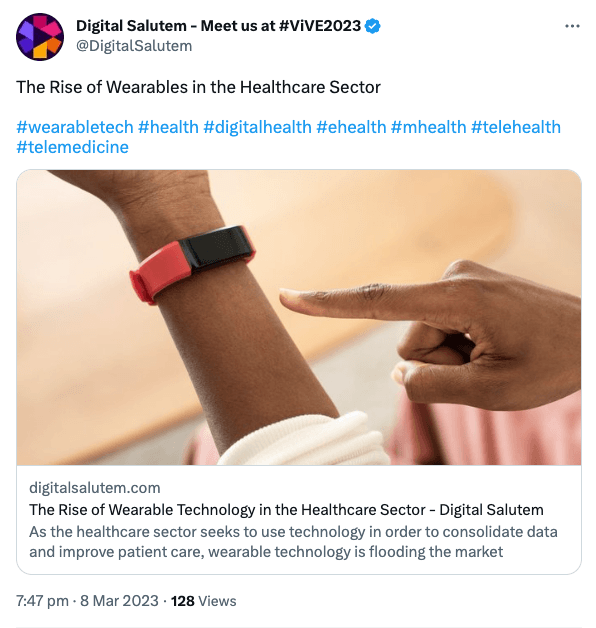 The bottom line is if you host any type of medical information on your website – from patient records to prescriptions and more – you need HIPAA-compliant web hosting.
But don't let the restrictions put you off. There are plenty of small businesses – from dentists to mental health practitioners – successfully navigating HIPAA compliance and running their businesses online.
And here's why it's worth it…
Why Set up an Online Healthcare Business?
You've surely heard of sites like Zocdoc and Betterhelp who're offering healthcare providers an online client platform.
They're big and powerful and might leave you tempted to skip the hassle of building your own website. But you shouldn't!
Here are a few reasons why setting up your own website is the best option…
1. More Control Over Ownership and Profits
Third-party platforms can take a sizable cut of your revenue. On top of that, you often have to pay membership fees. They're also at full liberty to change fee prices and terms and conditions at the drop of a hat.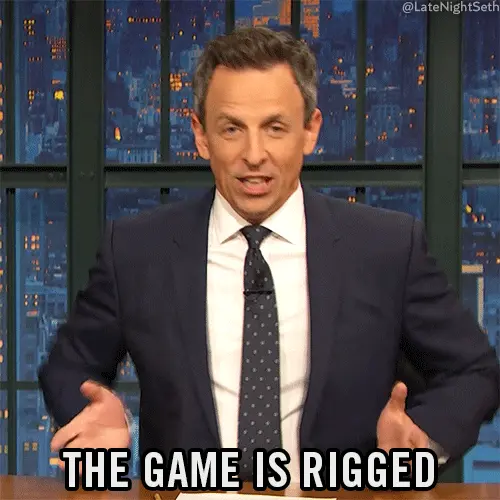 For instance, Zocdoc recently changed its fee structure from a flat yearly rate of $3000 per provider. Now, Zocdoc healthcare providers have to pay a flat fee for each new patient booking plus an annual license fee.
The more business you generate on third-party platforms, the more you're at their mercy. And that just doesn't make good business sense.
2. Build an Intimate Community of Patients
With WordPress and MemberPress, you get more control over pricing. But you'll also be able to create a community around your service.
Patients value the personal touch of a healthcare provider they can reach out to whenever they have a need.
Plus, you can upload extra materials such as resources and advice for your patients to easily access and refer to.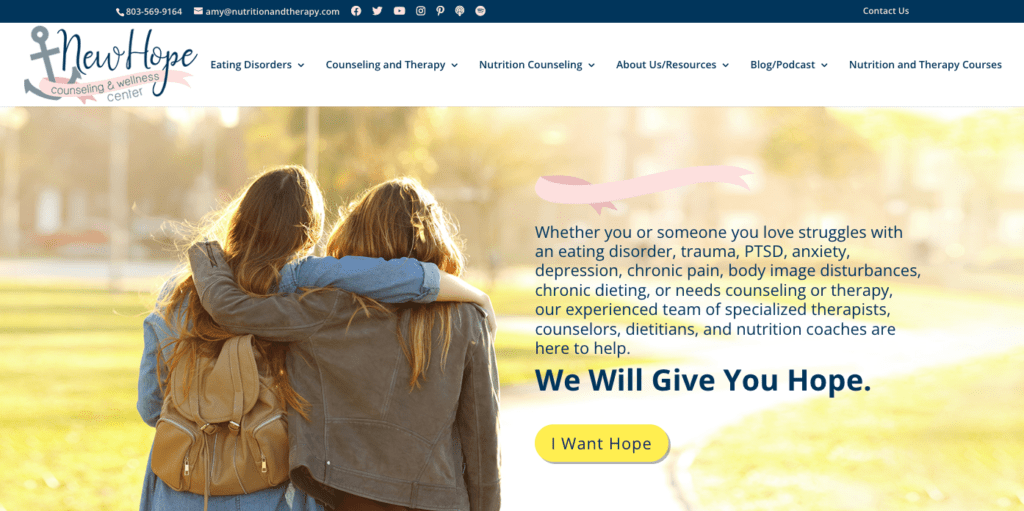 For example, MemberPress customer New Hope Counseling & Wellness Center offers counseling and therapy services through their website.
They also regularly upload content that can help support their community of survivors of trauma and eating disorders.
3. Maximize Recurring Revenue
With full control over your website, and a strong online community, there are plenty of opportunities to create recurring revenue streams.
Recurring revenue is a stream of income that repeats at regular intervals. Subscription-based services are an example of recurring revenue. This revenue model is more stable and predictable than one-time payments.
Here are some recurring revenue ideas for healthcare services that you can offer on your WordPress website with MemberPress: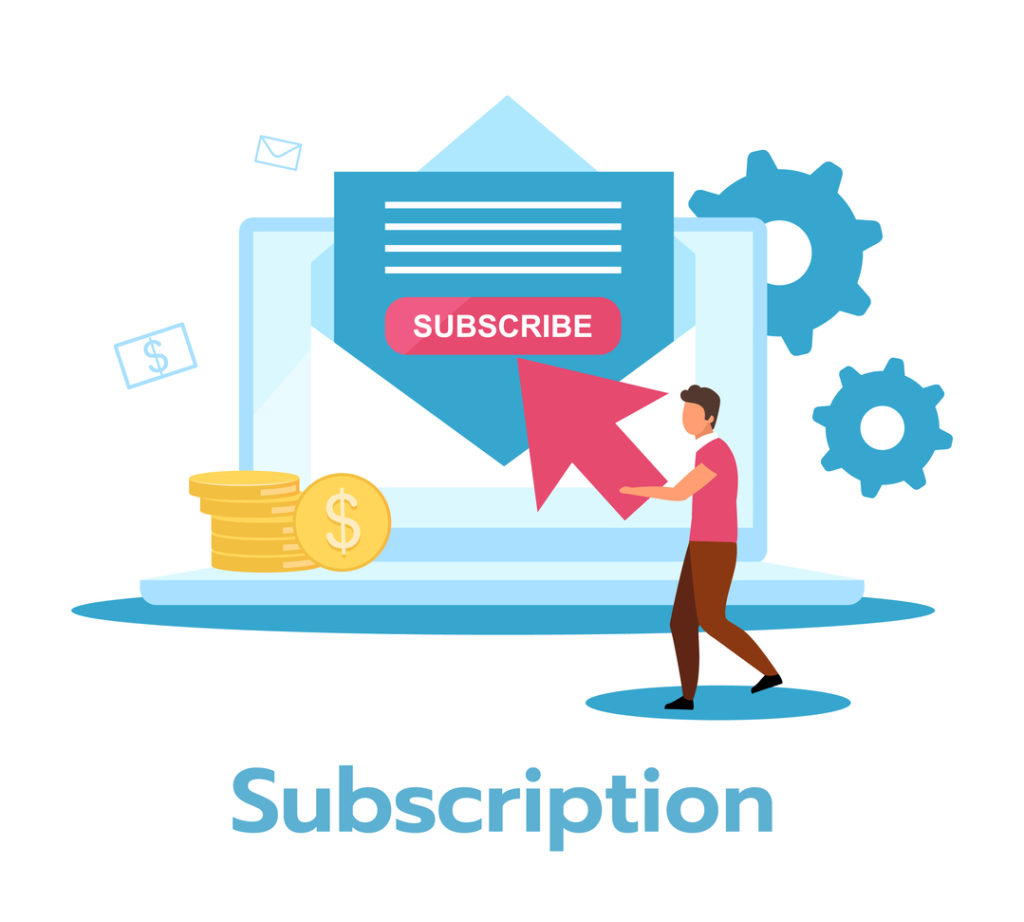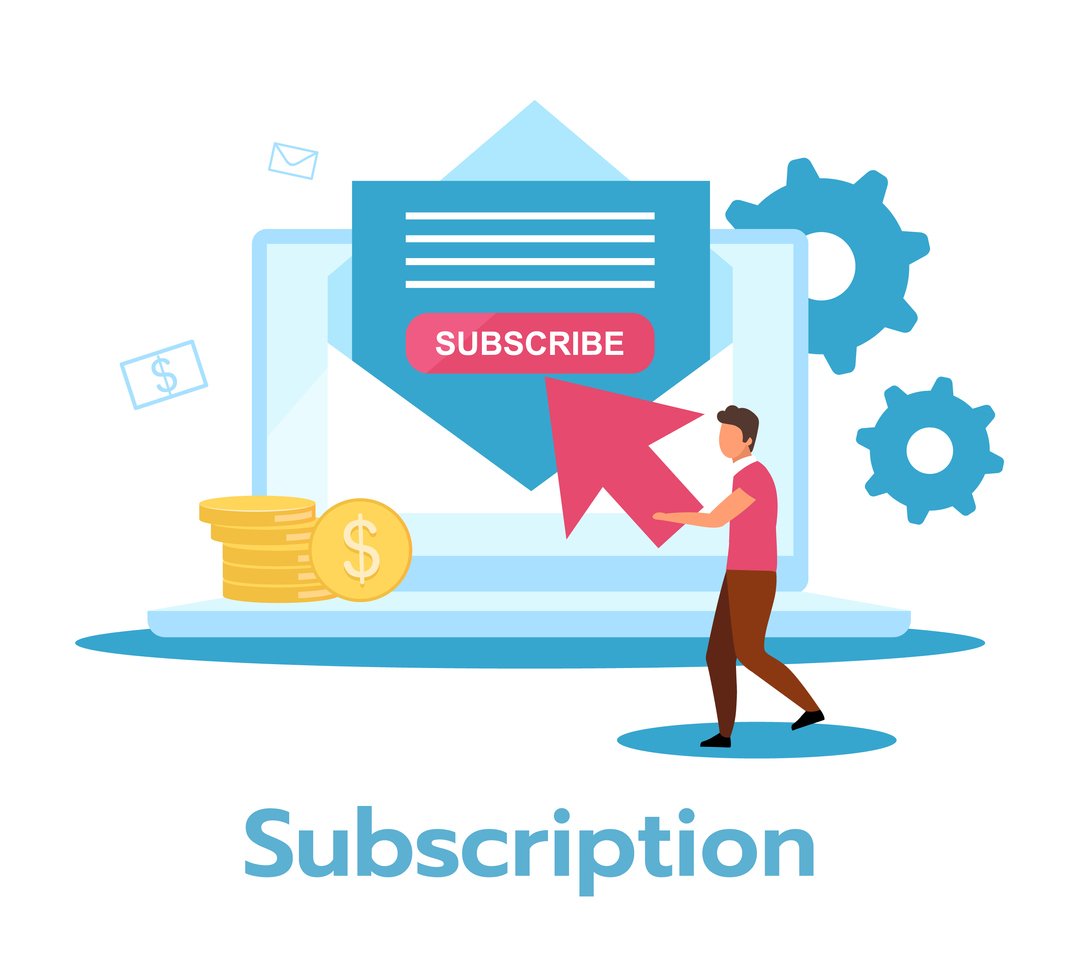 Sell ongoing appointments as subscriptions
Offer your patients a monthly payment option to spread the cost of their treatment or ongoing appointments.
Paying a regular subscription may also help incentivize patients to commit to regular appointments and treatments. They'll feel a sense of accountability to make use of the service they are paying for.
Additionally, offering a monthly payment option can help to make healthcare more accessible for patients who may struggle to pay large sums upfront.
This can help to improve patient satisfaction and loyalty, and ultimately lead to better health outcomes.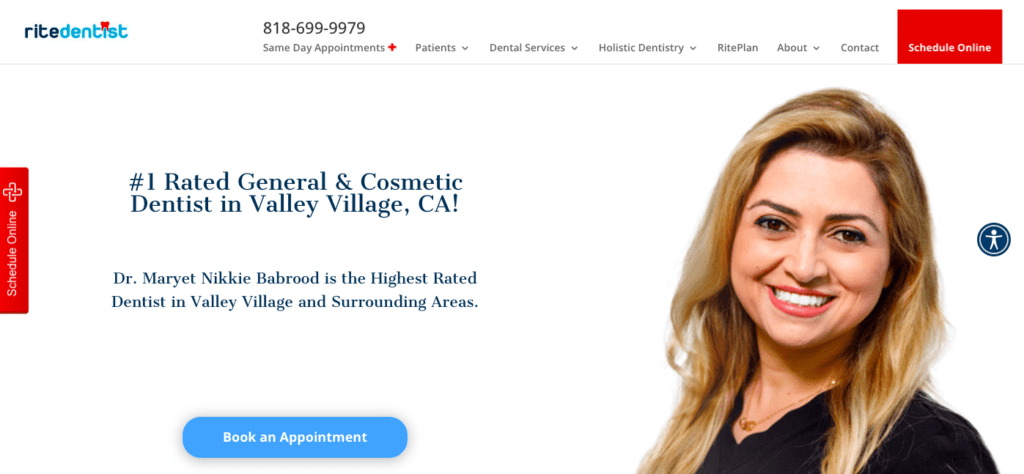 Rite Dentist uses MemberPress to do exactly this. They offer 3 different yearly plans (Child, Adult, and Perio Maintenance) through their RitePlan scheme to help patients without insurance access more affordable, routine and emergency care.
Create treatment courses
Develop treatment programs that can help your patients supplement their care at home.
If you're a physiotherapist, for example, you could create a course with progressively more advanced exercises to aid your patients' recovery.
As a primary care practitioner, you could put together a course on how to manage type 2 diabetes.
As a mental health practitioner, you could create a course to help people regulate their emotions, or develop a mindfulness practice.
These courses can be tiered. For example, a basic subscription offers access to a 4-week online course, and a pro subscription granting access to personalized 1:1 telehealth appointments.
Create a paywalled resource hub
Develop a library of resources that your patients can access with their subscription. This could include information sheets, meal plans, relevant articles, and videos – the possibilities are endless!
Your patients will have all the information they need to supplement treatment in one place, making it easier for them to stay engaged and motivated between appointments.
MemberPress makes recurring revenue a doddle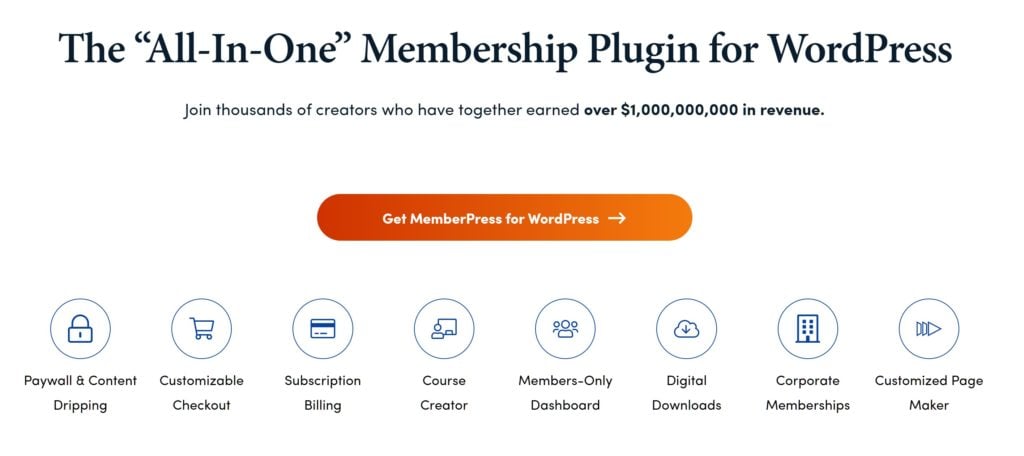 Whatever you have in mind for your website, MemberPress is the #1 WordPress monetization and membership plugin to bring your vision to life.
Create tiered subscriptions, paywall content, and manage telehealth appointments all directly from your website.
MemberPress integrates with over 5000 platforms and add-ons including the following plugins that can help you ensure HIPAA compliance:
Jotform. Jotform is a tool for securely collecting PHI, creating consent forms, and scheduling online appointments.
The MemberPress Jotform add-on allows you to seamlessly create HIPAA-compliant sign-up forms for memberships and subscriptions.
Zoom for Healthcare. Zoom now offers a HIPAA-compliant telehealth option for small online practices.
4. Access to a Wider Audience
Telehealth is now a widely used, widely accepted alternative to in-person treatment in many instances.
People who require ongoing treatment appreciate the option of virtual sessions to fit around their busy lives.
By setting up a website that supports telehealth, you also open your services up to a much wider audience. Distance needn't be a barrier if your services can be carried out online.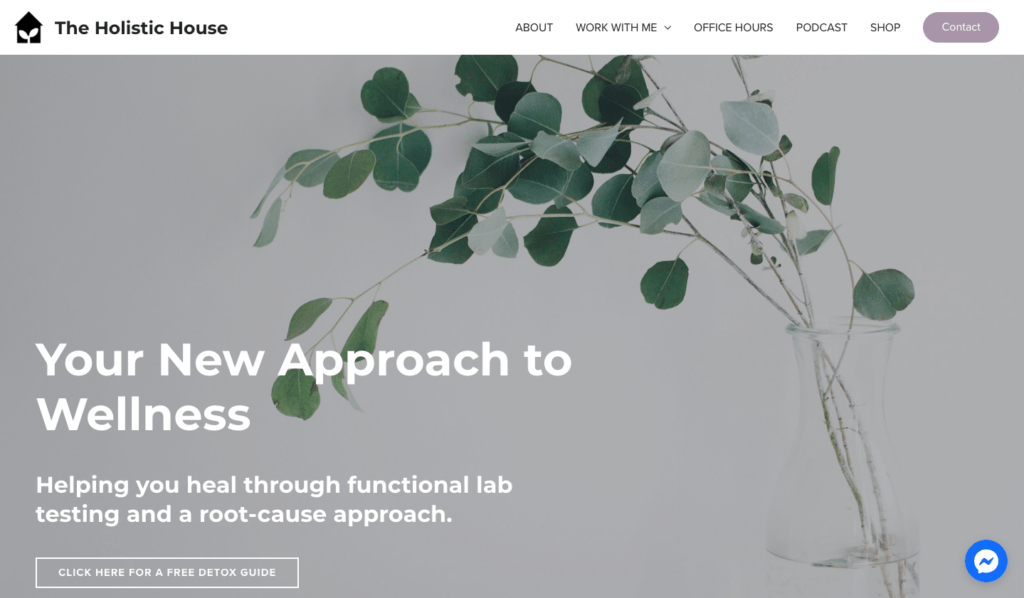 Occupational holistic therapist Steph Center, uses MemberPress on her site The Holistic House. Patients can book individual and group therapy sessions through her website.
She also offers lab testing, personalized plans, and chat support through her HIPAA-protected portal as part of her Breakthrough program.
5. It's Much Easier Than You Think
Don't let online security jargon scare you off. With the right service provider and some sound expert advice, it's easy to navigate HIPAA protocols and build an amazing website.
Once you've found your HIPAA-compliant web host, you can refer to this list of useful plugins to get rolling in a flash.
But before that, read on to find the best web hosting provider for you.
Necessary Features for HIPAA-Compliant Web Hosting
Let's run through what to look for in a HIPAA-compliant web host.
To ensure HIPAA compliance, there are a few necessary features and certifications your web hosting solution should have in place. These are:
Advanced firewalls
Malware scanning and security monitoring
Multi-factor authentication
Encrypted virtual private networks (VPNs) to secure cloud access and electronic protected health information (ePHI) in transit
Extra secure SSL/TLS encryption for stored data
Physically secure server locations in HIPAA-approved data centers
Audit logging to track HIPAA-governed activities and data access
Data backup and off-site storage
Data recovery resistance in case of loss or disaster
100% server availability and uptime
Great support
Availability to sign a business associate agreement (BAA) ensuring HIPAA compliance
You can find a thorough (and very handy) HIPAA compliance checklist here.
Here are some other related terms and badges to look out for:
HITECH
The Health Information Technology for Economic and Clinical Health (HITECH) act is an updated version of HIPAA which came into enforcement in 2009. If something is HITECH compliant, it is also HIPAA compliant… and then some.
HITRUST
Unlike HIPAA or HITECH, the Health Information Trust Alliance (HITRUST) is not a law. It's a widely recognized organization that certifies companies for demonstrating HIPAA and HITECH compliance.
HITRUST CSF
The HITRUST Common Security Framework (CSF) covers international security and privacy regulations such as ISO, PCI, and GDPR for global compliance.
SOC2 and SOC3
Service Organization Control 2 (SOC2) and SOC3 frameworks help demonstrate the integrity of their data center and cloud security controls.
However, something can be SOC2/3 compliant and not HIPAA compliant, so watch out!
3 Things to Know About HIPAA Web Hosting
Before we hop to the list, we're best off taking a moment to manage expectations.
1. HIPAA Compliant Web Hosting Can Be Expensive
HIPAA web hosting comes with a higher price tag than most other hosting solutions. That's because HIPAA compliance requires a lot more from web hosts than does a typical shared or VPS hosting service.
This added security comes at a cost.
2. Options are Thin on the Ground
You may be surprised by the lack of options out there (cue tumbleweed). Many of the most popular web hosting providers (think WP Engine and Bluehost) do not offer HIPAA-compliant services.
3. Do Your Own Diligence
Just because the service you use meets the standard for HIPAA compliance doesn't guarantee you'll use it correctly. Ever seen someone wear a helmet without doing up the straps? It's kind of like that.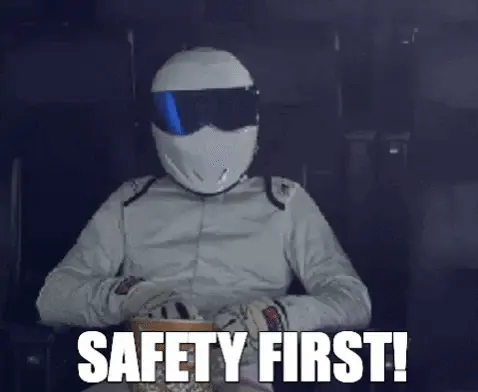 If you mess up your settings, or your internal protocols for handling and sending PHI don't keep up with HIPAA regulations, you could still be in breach.
Make sure to do your own due diligence and get expert advice whenever necessary. Ultimately, the responsibility for HIPAA compliance comes down to you.
5 HIPAA Compliant Web Hosting Services
With the disclaimers out of the way, here are our top 5 HIPAA-compliant web hosting services.
#1 – Liquid Web
Liquid Web is a favorite WordPress web host of ours at MemberPress, and they're a G2 leader for a reason.
Reviewers love its reliability and great uptime, its responsive customer service, and super fast speeds.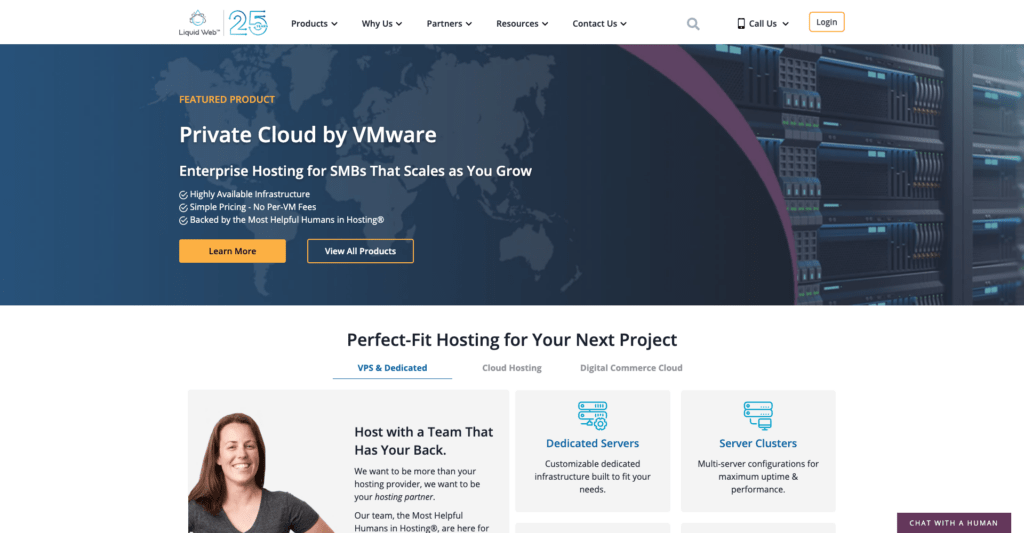 Their slogan is "The Most Helpful Humans in Hosting", and judging by their customer reviews, they live up to their motto.
With their help, the process is simple, and they can help you ensure your website fully meets all HIPAA requirements.
Liquid Web is proudly HIPAA/HITECH certified. They've undergone rigorous third-party audits to ensure they "not only meet, but exceed government guidelines."
They offer the full gamut – offsite backups, fully managed and wholly owned core data centers complete with locked server cabinets, extensive safeguarding, and much more.

Unlike other hosting providers on this list, you don't need to scour their website to find their HIPPA-compliant offerings. They're fully transparent about what their service entails and how much it costs.
Prices start at $299/month for a standalone HIPAA server and up to $657/month for a multi-server package.
#2 – Atlantic.Net, Inc.
Atlantic.net, Inc. is another provider that proudly offers HIPAA-compliant hosting with a 100% uptime service level agreement (SLA) and round-the-clock support.
Atlantic.Net, Inc. offers both fully managed and unmanaged hosting solutions. And if you plan on migrating your existing WordPress website to their HIPAA-compliant server, they'll help you with that too.
As a specialist in compliance hosting, Atlantic.Net, Inc. has refined the setup process to make what can be a daunting experience, easy.
Atlantic.Net, Inc. has 3 pricing tiers ranging from $279.98/month for their quickstart solution, to $609.97/month for their HIPAA business edition.
But where they really excel is in offering tailored hosting environments for your specific needs. So you're better off getting a custom quote from them.
They also offer a 30-day free trial so you can test it out before making any commitments.
#3 – HIPAA Vault
HIPAA Vault (formerly VM Racks) offers a fully managed and highly secure WordPress publishing platform.

Its name says it all. HIPAA Vault is specifically designed for HIPAA compliance. They offer 24/7/365 customer service with a 90% first-call resolution to ensure everything's running as it should.
They also actively monitor their infrastructure and update it regularly to mitigate risk and beef up security.
If the cost/month of HIPAA-compliant web hosting has you reeling, HIPAA Vault is your best option. Their most popular annual contract works out at just $84/month.
#4 – Rackspace
Rackspace doesn't outwardly offer HIPAA-compliant services as a package. However, they describe themselves as "HIPAA ready". What do they mean by that?
Well, it means that on request they can ensure they meet all necessary requirements for HIPAA compliance.
All you need to do is make sure you sign a BAA with them, which comes as standard with their clients in the healthcare sector.
And when they say they're ready, they mean it. They reliably serve 2,500 healthcare organizations, which speaks volumes about their familiarity with HIPAA compliance.
They're HITRUST CSF certified, which means they meet the necessary standards required by HIPAA for private, public, and hybrid cloud infrastructures.
To top that, they're also Payment Card Industry Data Security Standard (PCI DSS) compliant and use Secure Sockets Layer (SSL) and Transport Layer Security (TLS) protocols.
Getting lost in the acronyms? Just know when it comes to sending and receiving data, they've got it covered.
#5 – AWS
Amazon Web Services (AWS) is a cloud service provider (CSP) that also has web hosting solutions. It can securely process, store and transfer PHI. And it allows clients to sign a BAA to comply with HIPAA safeguards.

Being that it's a CSP (as opposed to a web hosting provider), AWS isn't eligible for HIPAA certification. However, it does meet all requirements applicable to it.
Their HIPAA risk management program aligns with the Federal Risk and Authorization Management Program (FedRAMP). It also complies with protocols from the National Institute of Standards and Technology (NIST 800-53).
Both of these have higher standards of security than HIPAA.
The main advantage of using AWS is its pay-as-you-go system, where you only pay for what you actually use for the time you use it.
This differs from the fixed-monthly pricing model used by the other web hosts on our list. It also means you can stop at any time without losing a dime.
However, AWS is complex to get your head around, and unlike the other services above, their customer support is sketchy.
While other companies on this list offer guidance through the process, don't expect the same level of support from AWS.
Conclusion
When it comes to HIPAA-compliant web hosting services, there's no shortage of options. The 5 we've covered here are some of the best out there. Which one you choose depends on your individual needs and preferences.
Once you've found the best option for you, the fun (and money making!) begins. With MemberPress plus integrations with HIPAA-compliant plugins, you can do a lot more than simply provide a telehealth service.
Start building an online community and offering a premium service to your patients today.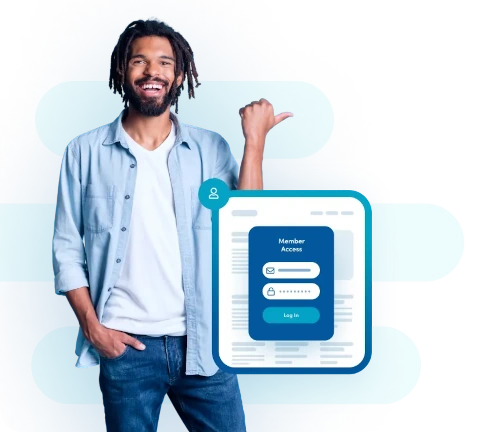 Get MemberPress Today!
Start generating recurring revenue for your business.
Get MemberPress Now
See All Features
Do you have any questions about HIPAA-compliant web hosting? Let us know in the comments section below!
If you liked this post, make sure you subscribe to the MemberPress blog!