Because content in membership sites is protected, Google can have a hard time indexing them and their rankings can suffer. In this article I'll show you some simple techniques for staying on top in Google.
In order for users to find your website, they need to know that it exists. One of the main ways people find new content is through search engines. If you're a site owner you should know roughly how search engines work to present relevant results.
A search engine sends out bots to crawl your website and see what kind of content you have on it, then they will index it. The challenge with membership sites is that the content is protected – users need to login to see it, and so do search engines. So what do search engines typically see when they go to a page on your membership site that's protected? Not much, as you can see below. This means your content never gets indexed, and its harder for your users to find it.
Introducing MemberPress Post Excerpts
Now you don't want to be giving away your content for free, that's why you created your membership site in the first place. So how do you solve this problem?
Well MemberPress users are in luck!
With the latest release there have been many enhancements to how unauthorized access works when people come to your site. Now you can include excerpts from your pages and posts that will appear before the unauthorized message. This means there's more content for search engines to index, letting them know more information about what the page is about, the content it includes, and how it would be relevant to their users.
This gives you complete control over the user experience that unauthorized people will have when they encounter a protected page – this is truly a new benchmark among WordPress membership plugins.
It's also a great tool for enticing users to signing up. When they can see the quality of materials you're providing, just within the first paragraph or two, they can see more of the potential value of signing up with your site. The content you provide in the excerpt doesn't need to limited to just text, you can included a teaser video of the content you created, images, etc. You can control the exact amount that is shown, down the character count.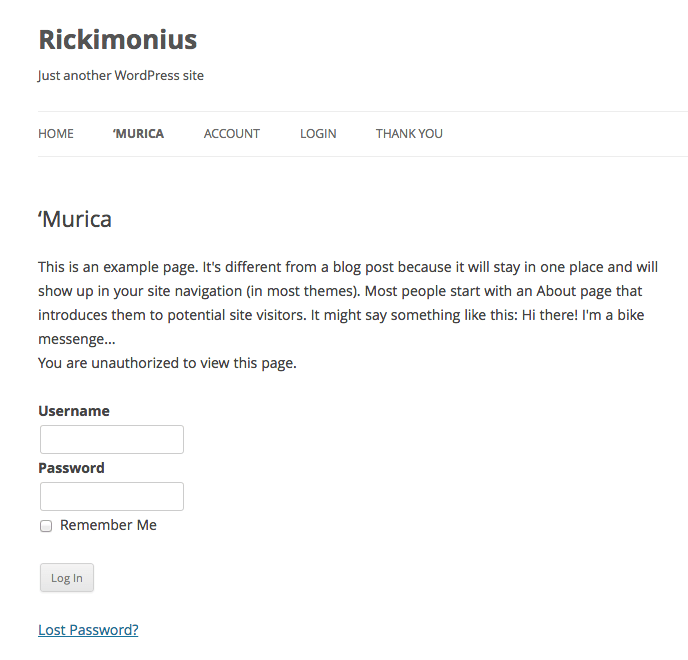 Now this is just an example page, I'm sure you'll come up with much better content than I have here – but you get the idea. The more the search engines can see, the better off you'll be in ranking those pages so people can find your content. And the more compelling your first few paragraphs are, the more likely you are to up your conversion rates and have more people signing up to your site.