If you are a WooCommerce store owner, you must track your growth and position in the marketplace. WooCommerce is snowballing, and keeping up with the competition requires a solid strategy. Otherwise, it will be challenging to gain constant profit from your online business.
So how will you measure your marketing approach in the current era of eCommerce? How can you be sure that your tactics will increase sales for WooCommerce stores? Is there anything you can add to your current strategy to increase your sales volume?
Your strategy should align with the newest market trends. Even if you have your own plan to employ, getting all at once is difficult. To assist you in your WooCommerce journey, we have compiled a list of 10 unique ways to increase sales for your WooCommerce online store.
Without any further discussion, let's learn how to increase sales in WooCommerce.
1. Apply Discounts and Coupons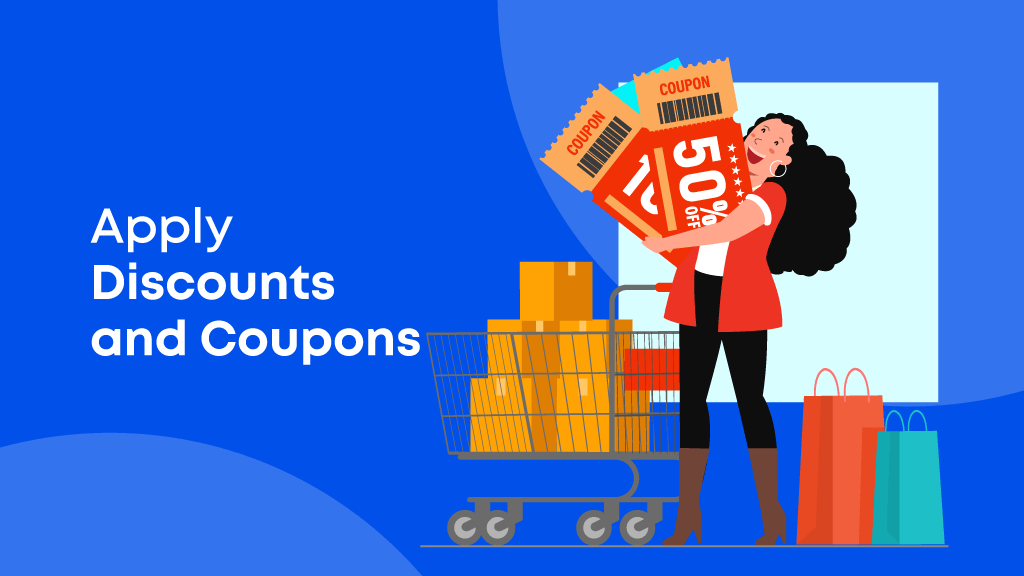 Who doesn't like to buy a product with a discount or coupons? Well, Customers are always eager to get discounts and coupons. Therefore, a straightforward tactic to increase sales for WooCommerce stores is providing discounts.
On the one hand, you provide discounts to get more customers, sales, and profit. On the other hand, happy customers will buy discounted products and spread your brand in the marketplace. So, it's a win-win situation for both shoppers and store owners.
Apply different formats of discounts In your WooCommerce store, such as price discounts, product discounts, bundle discounts, and so on. Display your discounts via popups, banners, and widgets. You can also configure WooCommerce discounts plugins which you can find in the plugin repository.
There's a number of these such plugins: For example, Discount Rules for WooCommerce, WooCommerce dynamic pricing, and more. Discount plugins from WooCommerce allow you to manage the discounts and coupons effortlessly.
The great thing about the discounts is that you control the coupon settings and manage them. You can target specific customer groups and attract them to buy your products. Keeping this in mind, you need to spread the news of your discounts using the right channel.
2. Flash Sales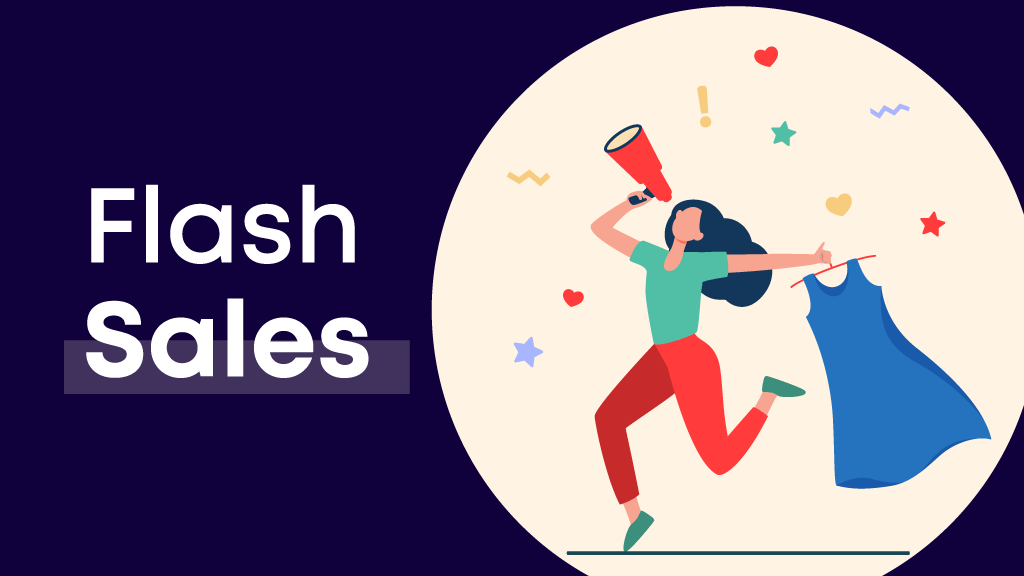 Increasing traffic and sales becomes easier by employing flash sales on your WooCommerce site. You may generate a feeling of urgency with flash discounts in your clients' minds by telling them your stock amount is decreasing. Moreover, including attractive offers with flash sales will undoubtedly increase sales.
Also, when you limit the time in flash sales, customers will rush to grab the deal accordingly. You can always utilize your social media business page to promote your flash sales.
For a WooCommerce online store, using a plugin such as the Boost Sales plugin is a great way to manage flash sales. In this way, you can adequately implement urgency marketing through flash sales.
Utilizing a boost sales or flash sales plugin for your WooCommerce online store is a smart approach for managing flash sales. You may effectively apply urgency marketing through flash sales in this manner.
3. Prevent Cart Abandonment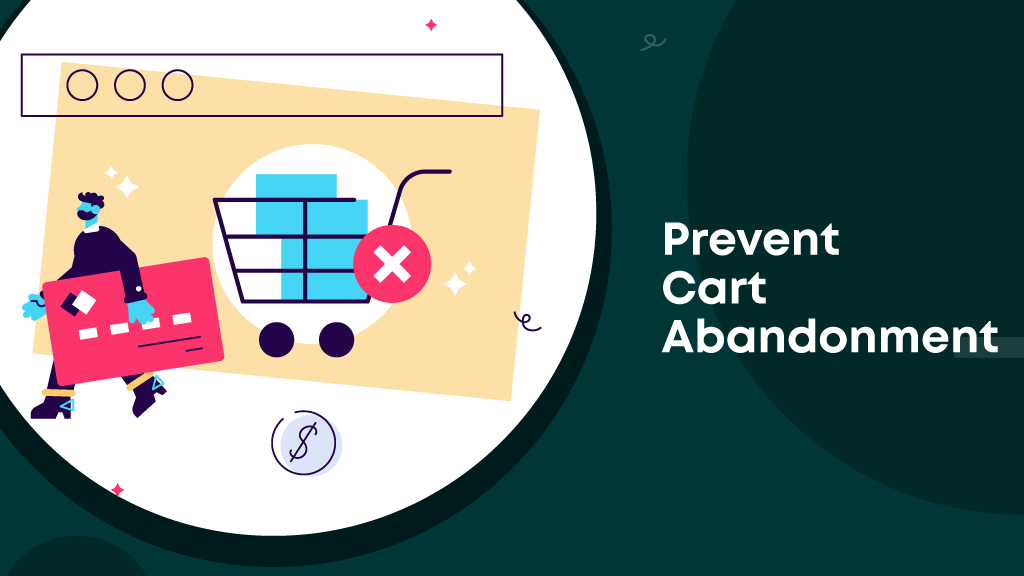 Cart abandonment is a common issue you will face while running WooCommerce stores. With proper strategy, you can prevent cart abandonment and also increase sales for WooCommerce stores.
Send cart recovery emails to your customers and remind them that they have left the cart. Your customer can leave the cart anytime for several reasons, such as:
Price information mismatch
A sudden change of choice
Forgot about purchasing it
Looking for a better option
Keep these facts in mind, try to sort out the reason, and remind your customers to finish the purchase. These email reminders are the most cost-effective strategy to re-engage clients who have abandoned their carts.
Avoid crafting dull or awful emails with sales speech or marketing copy. Send your emails and follow-ups in perfect timing and sequence. Don't expect to get a positive response right away. Continuous emails with a proper sequence of emails will recover the cart eventually.
With a catchy and natural tone in your email, you will get your customers back to your store. Plugins such as WP SMTP, Mailpoet, and MailChimp are among the best tools for email marketing. Some specific tools for cart recovery are YITH Advanced cart recovery, Abandoned cart reports, etc. The tools mentioned above are well equipped to recover a cart by sending emails in a perfect sequence.
4. Reward Customers With Loyalty Points 
A loyalty program is a great technique to attract new customers and keep existing customers engaged. Customers will surely return to your WooCommerce shop to get rewards for buying products. You must reward your consumers by giving discounts or points for purchases. Let's learn some of the techniques for offering rewards.
Provide initial reward points for purchasing and increase them progressively.
Offer exclusive deals for your loyal or regular customers to honor them.
Create a separate campaign for the loyalty program
Install plugins such as MyCred, WooRewards, YITH WooCommerce points, and rewards.
5. Offer Free Gifts and Buy one Get one offer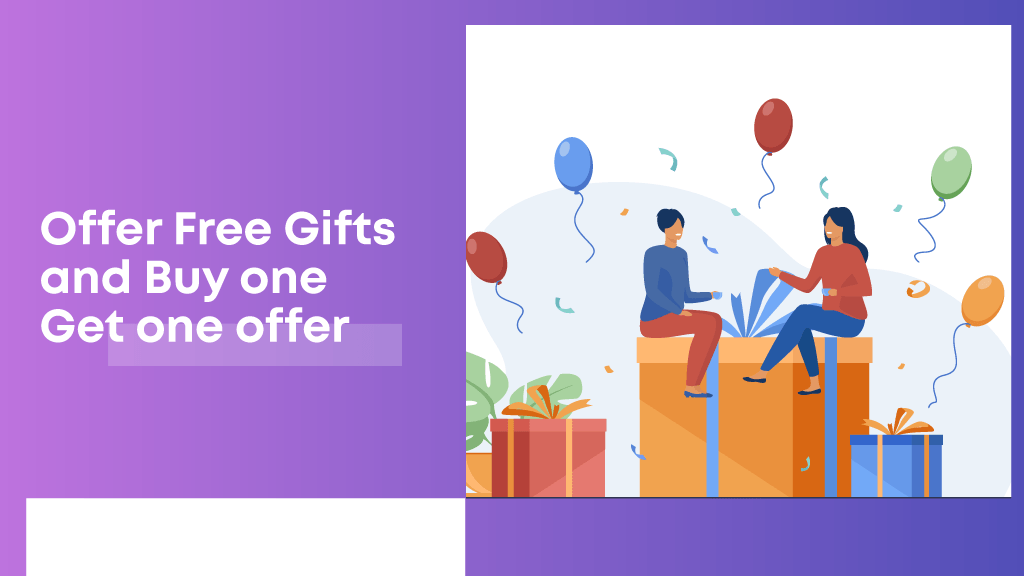 When it comes to grabbing your customers' attention, the word "Free" works like a charmer. Sometimes it even works better if you combine it with the words "buy one get one."
Shoppers love the word "Free" and look for discounts around online shops. Therefore, offer free products to keep your customers engaged with your shop. If you cannot offer free products regularly, fund the perfect time for it, such as special events or occasions.
Buy one get one offer is an ideal way to lower your inventory as well as maintain the profit. When customers' cart size increases, they just want to spend more and get more.
Another great technique to increase eCommerce sales of your WooCommerce store is to offer related products. Let's say your customer has bought Flower Vase. Simply offer artificial flowers, different types of flowers, etc. Also, offer discounts on flower vase-related products to generate more sales.
Buy one, get one along with the free product offer is one of the most effective conversion techniques in WooCommerce. But you must keep in mind that you should not lose profitability and offer deals. That is why you have to implement BOGO offers properly to increase sales for WooCommerce stores.
6. Leverage Events, Occasions, and Holidays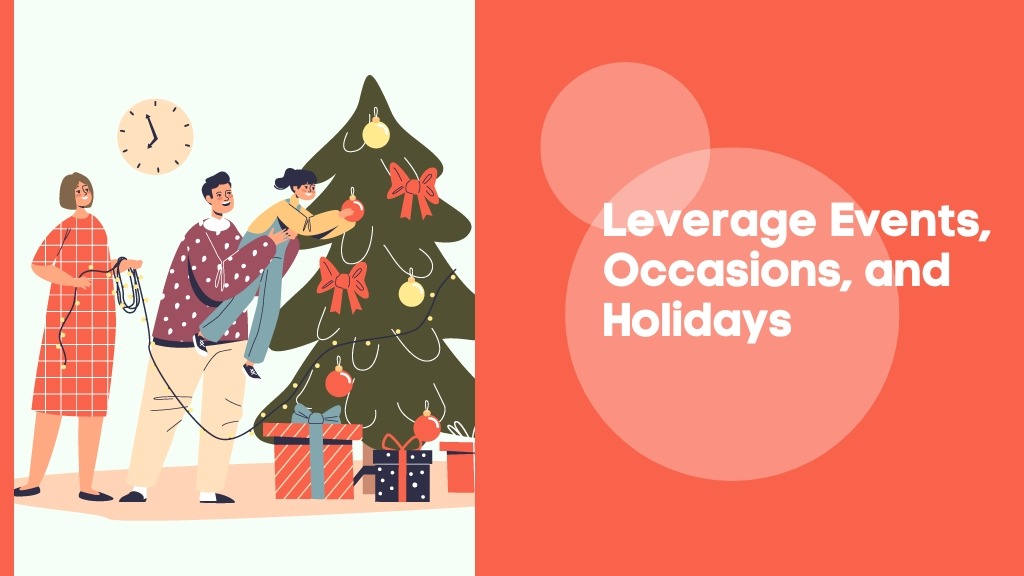 Nowadays, people are eager to get new products with discounts on holidays. The last quarter of a year is the sales event for every WooCommerce shop out there.
We recommend running your sales campaign, especially on Black Friday, Cyber Monday, Christmas, and other holidays. Your sales generation volume will admiringly increase if you can leverage these special days.
Apart from events, you can launch a sales campaign for special days for your customer. But you have to maintain it through store level. Also, prioritize your VIP customers and offer occasional special discounts. Ultimately, they will stick to your store rather than looking for other options in the market.
7. Product Feed Marketing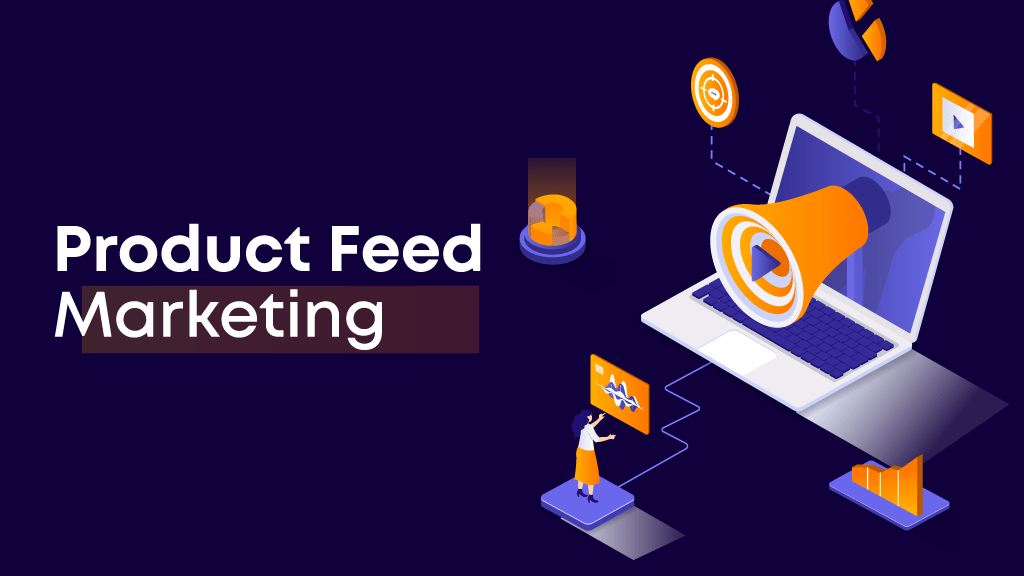 Product feed marketing is on the rise, to make, and you can't avoid it for a single moment. You can transfer your WoCommerce store's product information to the marketing channels. What are those marketing channels? Well, the marketing channels are search engine giants and social media platforms, including:
Google Shopping
eBay Business
Bing for partners
Facebook For Business
Pinterest Business
The list is enormous because there are more than 100+ marketing channels out there. All you have to do is transfer your product information via the WooCommerce product feed. Product feed plugins such as CTX Feed can transfer the product information accurately.
However, you can launch ads, sales campaigns, and many more after transferring your product information. As a result, your sales will rapidly increase in a way that you have never imagined before.
8. Utilize Upsell and Cross-sell techniques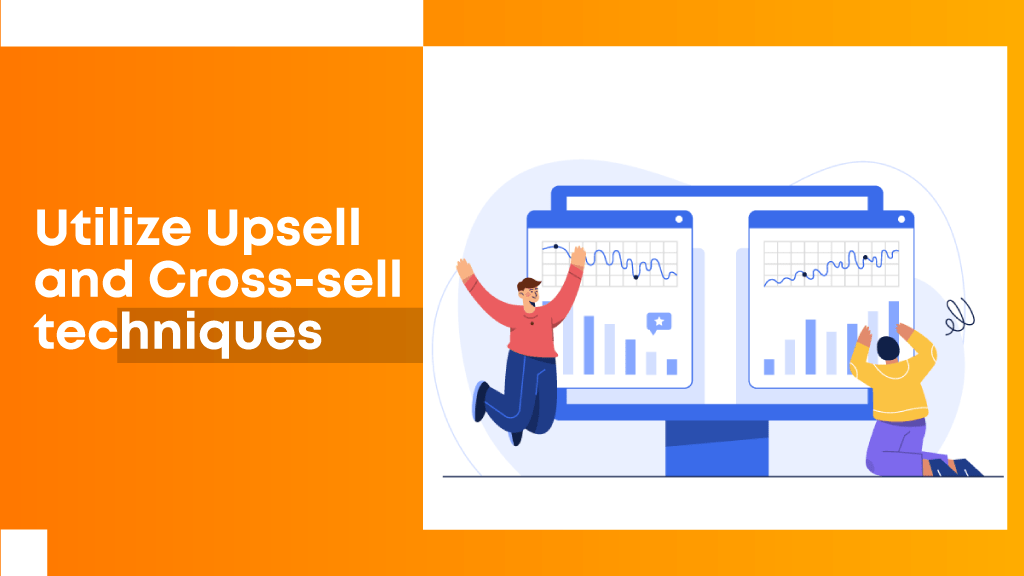 One of the best ways to increase sales for WooCommerce stores is to apply Upselling and cross-sell techniques. For that reason, you have to suggest your shopper's related products at the right moment.
How can you determine the right moment? When your customer is purchasing a product, suggest related products on the cart page. Also, you can suggest products via pop-ups in different shopping phases.
You don't need to rely on any tool for employing this up-selling and cross-selling feature. This is because it's a built-in option that will motivate customers to add more products to their carts.
Up-sell Strategy
Using a WooCommerce upsell technique allows customers to buy more products. But how? You need to recommend perfectly related products that will add more value to their previous purchase. In this way, you can redirect them to more expensive products which they can't avoid buying.
Cross-Sell Strategy
You can persuade your customers to buy more products, services with cross-selling technique. Keep in mind that cross-selling refers to additional products that are related to the main product. You must present extra accessories in the correct sequence so that your consumer is enticed to add more to their cart.
For example, let's say the user added a pair of winter boots to their cart. In this situation, Cross-selling technique will be recommending products such as long socks, boot laces, or shoe care products. You will be offering a similar but more expensive or exclusive product when it comes to upselling.
9. Engage Customers in Social Media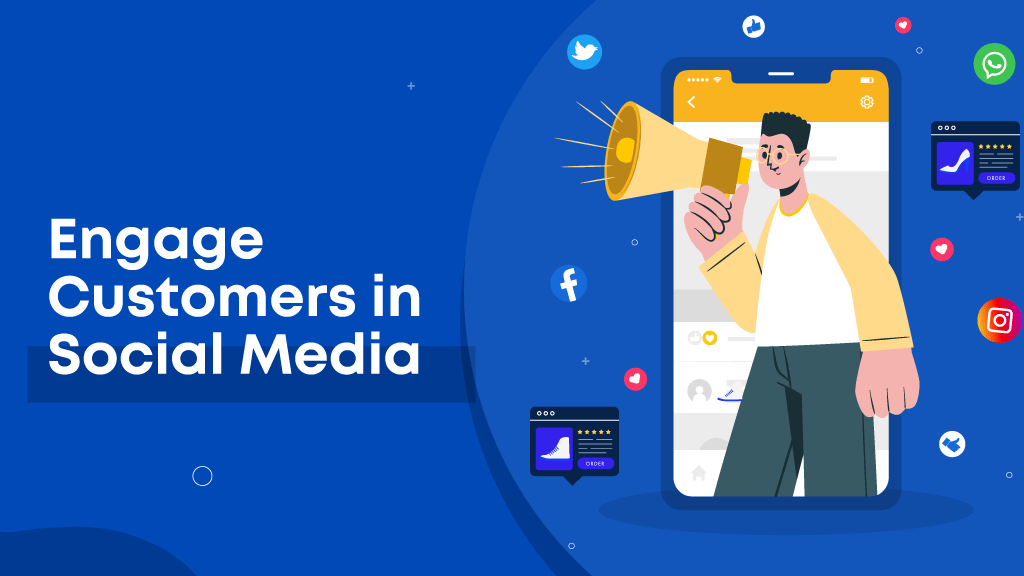 Social media is becoming more and more business-centric, and you need to leverage it. It is now the favored medium for marketers to increase sales for WooCommerce stores. But you need to focus on engaging with customers on social media rather than promoting products.
Consider yourself as a customer who is bombarded with messages, tweets, and ads with your products. You'll become tired of it quickly, bypass the promotional messages, and never even open it. This is when the term "engaging" comes into play. Don't only try to market your wares. Provide a solution to the customers.
10. Re-target your customers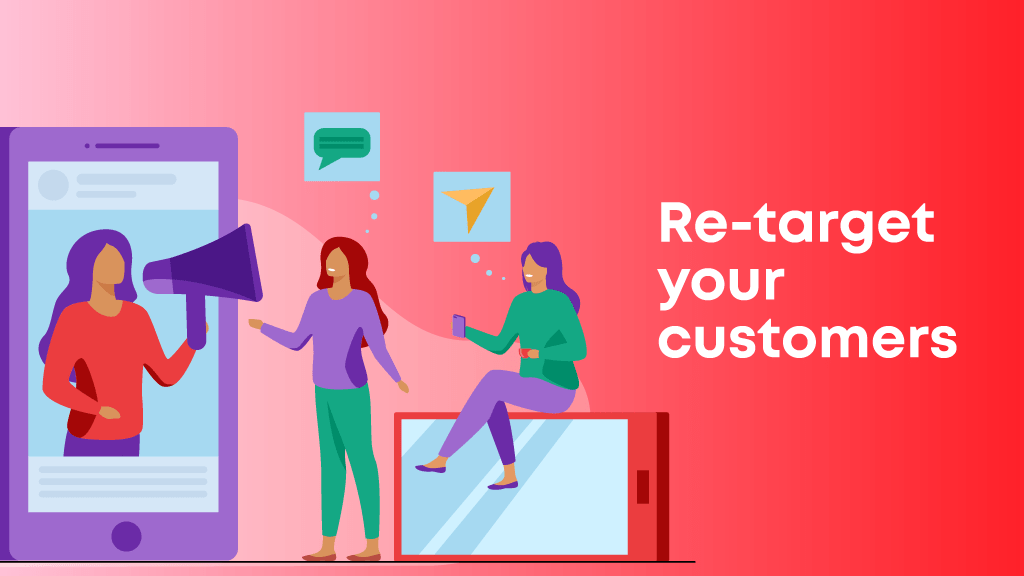 This comes at a cost since re-targeting customers who visited your WooCommerce site necessitates a paid marketing approach. Moreover, paid marketing is done through various marketing channels such as Google and Facebook. Try to run different types of ads across platforms to retarget customers that visited your site.
The retargeting approach gives you a better chance of converting your customers than a generic campaign. Additionally, you need to invest less money because you target only interested shoppers.
Conclusion
If you're determined to increase sales for your WooCommerce store, you must try out the strategies we've mentioned. We've collected these strategies from professional marketers who are successful at gaining massive conversion. To dominate your competitors, these proven tactics have been successful.
We are not saying that applying these strategies is your only option, because there is always room for improvement. You should focus on generating repeating sales rather than attracting leads to get one-time sales. Make and apply strategies to persuade your customers on making a continuous purchase process.
If you liked this article, be sure to subscribe to our newsletter in the box up to your right!