One of the keys to running a successful membership website is providing excellent member support. Not only can good customer service keep existing members happy, helping to reduce membership churn, it can also play a part in turning more of your visitors into paid members.
In fact, it's not just membership sites that benefit from this. Almost any type of website, from ecommerce stores and company portals to freelancer portfolios and even blogs, can benefit from offering their visitors a clear channel of communication when they want to get in touch. Having a robust system also makes life easier when it comes to dealing with queries!
How to Deliver Responsive Customer Support
So what's the best way to deliver responsive customer service and user support? Thankfully, there are many options, including a few we've covered on the blog already.  However, there's one option you may have overlooked, and that's implementing a fully functional help-desk system.
It may sound like overkill, especially if your project is in its early stages or it's just you managing it. But as we'll see in this guide on setting up a help-desk system, that doesn't have to be the case. There are some great free options and excellent low-cost tools that make it easy to either add a help desk to your membership website or integrate your site with a hosted solution.
So let's get started..
How to Add a Help Desk to Your Membership Site
If you're using WordPress for your membership site—something we highly recommended—the tools in this guide to adding a help desk are suitable for your project. But even if you're not using WordPress, you should be able to integrate some of these tools or a similar alternative with your platform of choice.
Benefits of a Good Help Desk Solution
Before we get to the tools, let's quickly cover the main benefits of adding an effective help-desk system to your website, just in case you're not entirely convinced.
One of the benefits of implementing a good help-desk solution is having a more efficient way of managing communications with members and potential new sign-ups.  Emails and form entries can easily get lost. However, with a dedicated help-desk dashboard, you can not only view all messages in one place but also track their progress.
If you've built a team to help run your membership project, then adding a help-desk system to your website makes it easy to assign them tickets. Tracking the progress of queries and tickets is also much easier with purpose-built tools like the ones we'll cover in this guide. And with the best tools, you can also generate performance reports at the touch of a button.
One of the keys to running a successful membership site is to use systems that reduce workload and minimize user error. A popular way to do just that is to add a help desk to your membership site and use a purpose-built solution.
If that sounds appealing, here are some free and paid help-desk solutions for upgrading both your membership site and the experience you offer your members.
Awesome Support WordPress Plugin
Awesome Support adds a functional help-desk system to your WordPress website for free, with the option of purchasing extra features through the library of premium add-ons.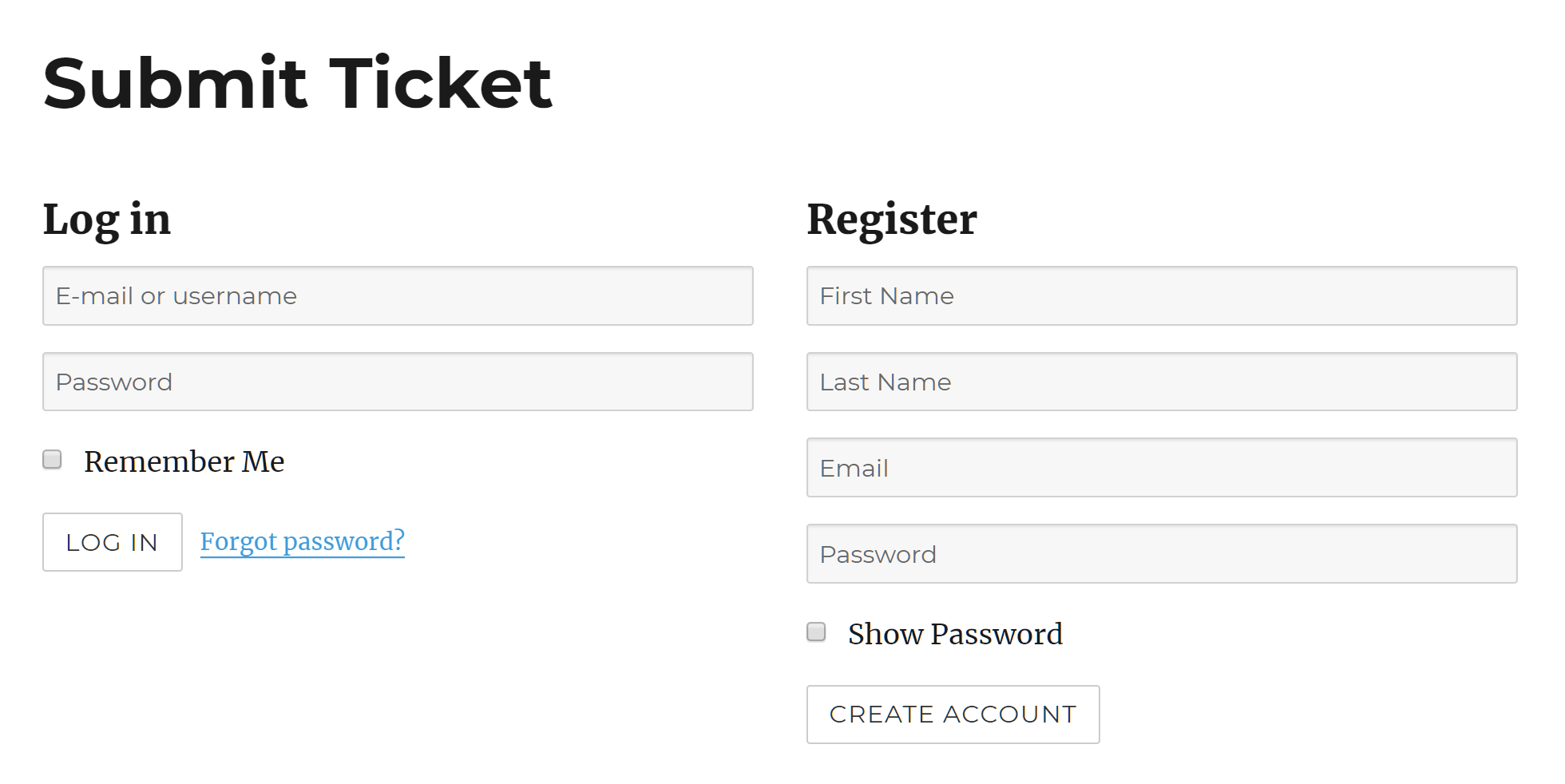 Once you've activated the free plugin on your WordPress website, visitors can submit tickets to the help-desk system. Depending on how you configure your membership site, you can ensure that only active members can open a ticket, or you can make the forms available to all visitors.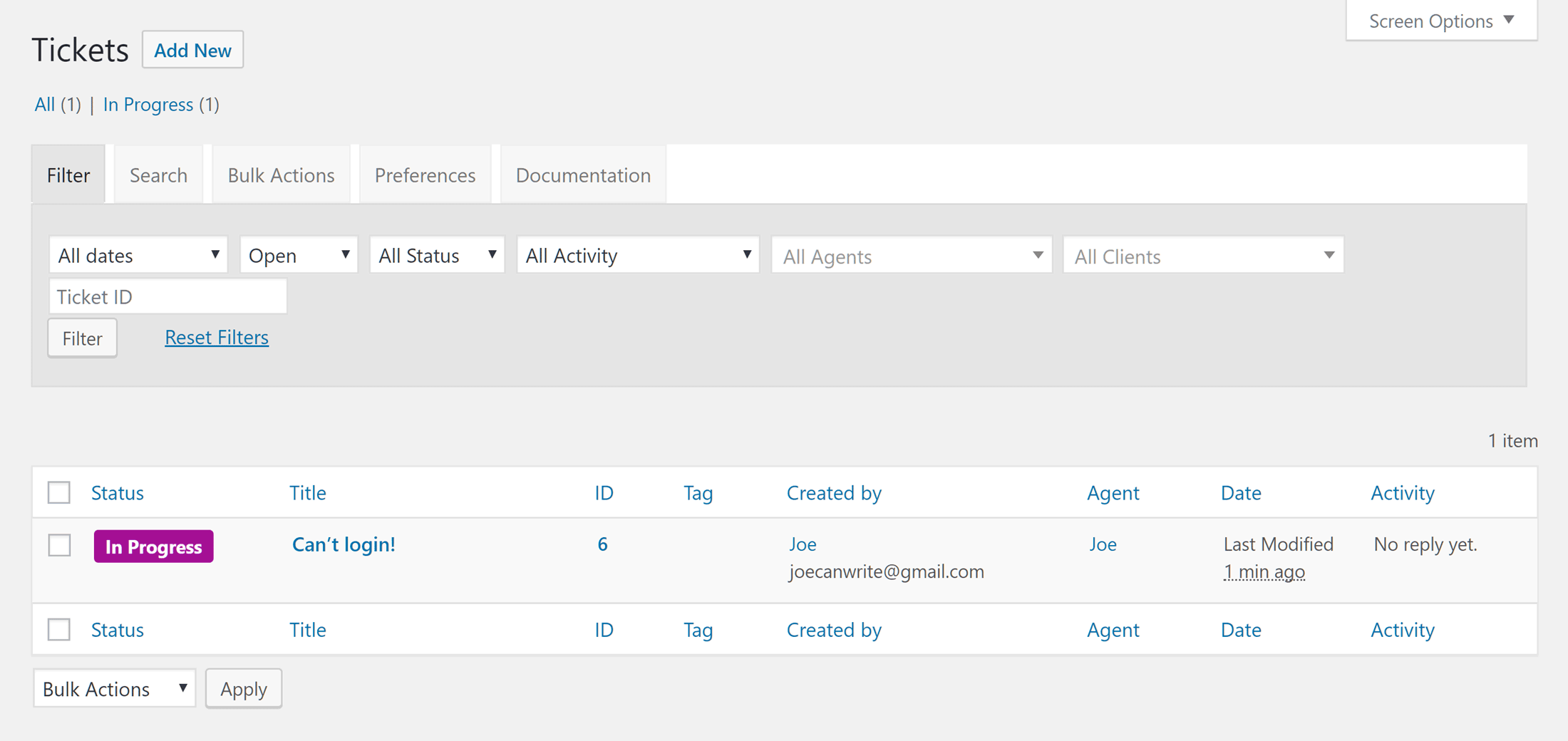 If set up correctly, Awesome Support automatically sends out emails that keep everyone in the loop after tickets are opened and responded to. And should you run into any problems, there's comprehensive online documentation in addition to the plugin support forum. As mentioned, there are premium modules available where you can add more features to your WordPress help-desk system.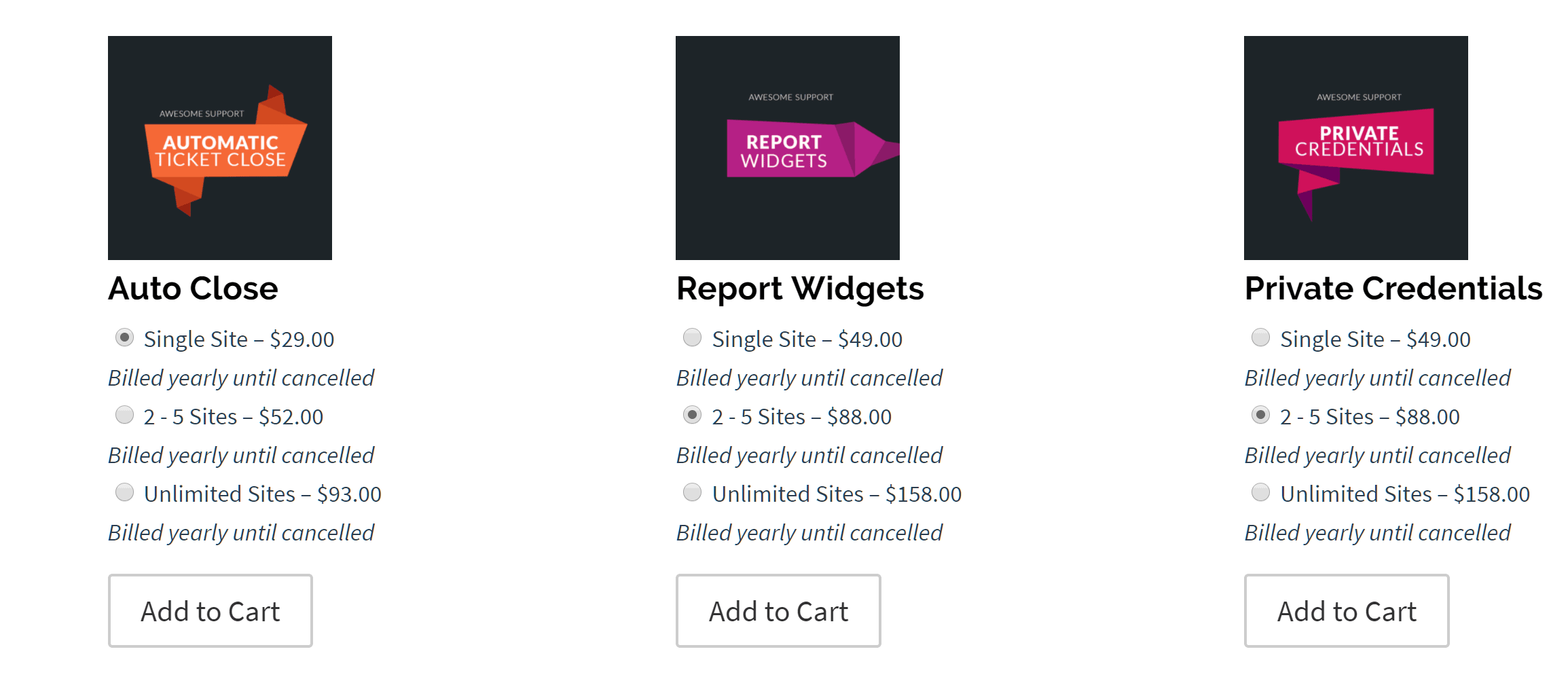 If you're on a budget or simply want to evaluate the benefits a help-desk system could bring to your membership website, the freemium Awesome Support plugin is a great option.
WPHelpDesk Premium WordPress Plugin
If you're already convinced of the benefits a help-desk system can offer your WordPress membership site and are willing to start out with a paid solution, the cost-effective WPHelpDesk premium plugin is a decent option.
One of the main benefits of choosing a paid plugin over a free one is access to premium support channels. If you want someone who is guaranteed to respond in your hour of need, it's often worth paying the extra.

As this is a WordPress plugin, the help-desk system is integrated into your website dashboard. With just one area to log in to for managing your membership website and help desk, this approach is sure to minimize the effort involved in responding to tickets.
Premium Hosted Help Desk Solutions
For those who want the best help-desk solution and who don't demand full integration with their WordPress dashboard, a premium hosted user-support system like Help Scout may be just the ticket.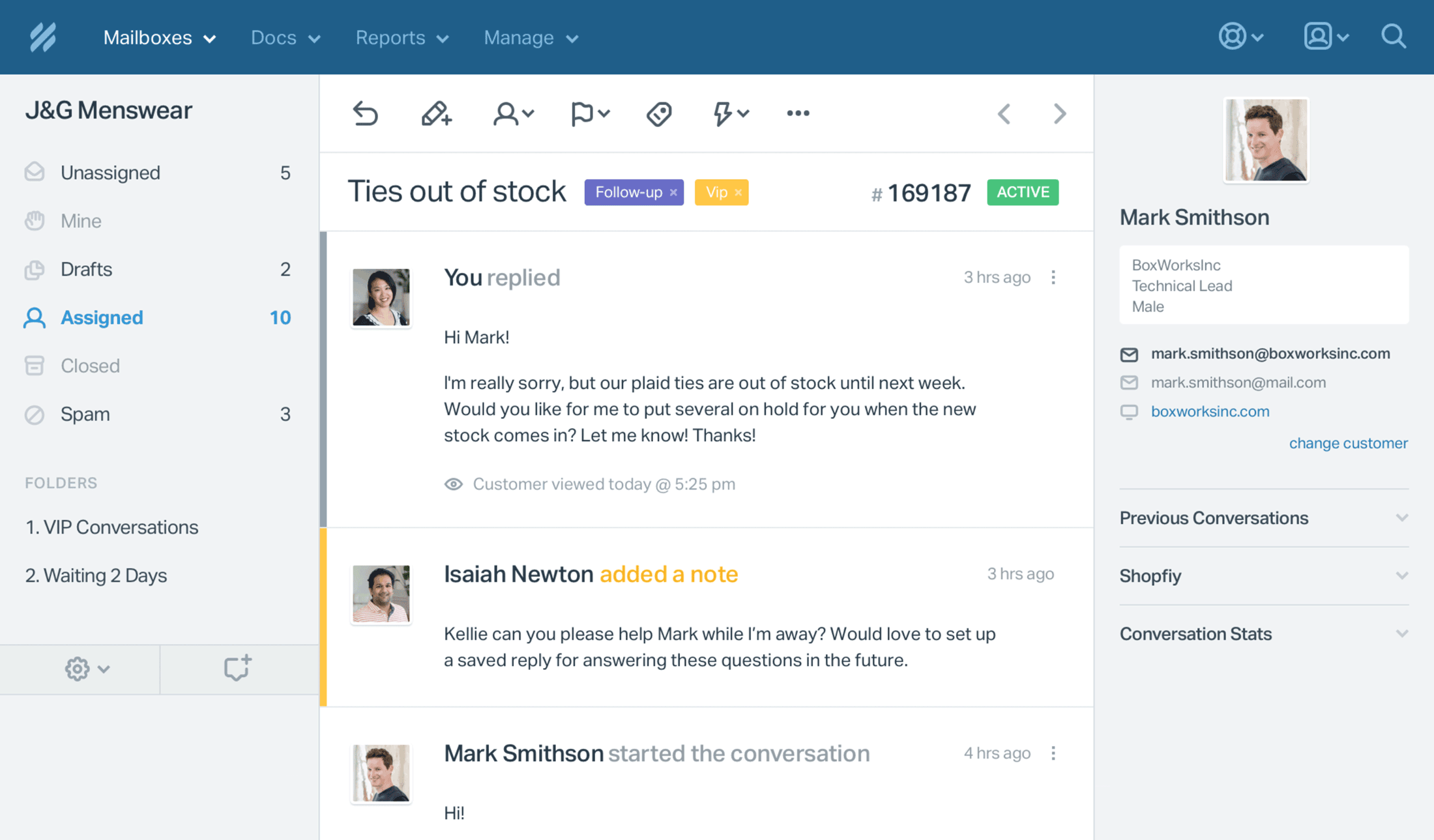 With features like a highly polished and intuitive user interface, automation rules, saved replies, mentions, mobile apps, reporting tools, and responsive support, there are many benefits to choosing a leading help-desk provider. You can also integrate the best hosted help-desk solutions with a range of platforms, including WordPress.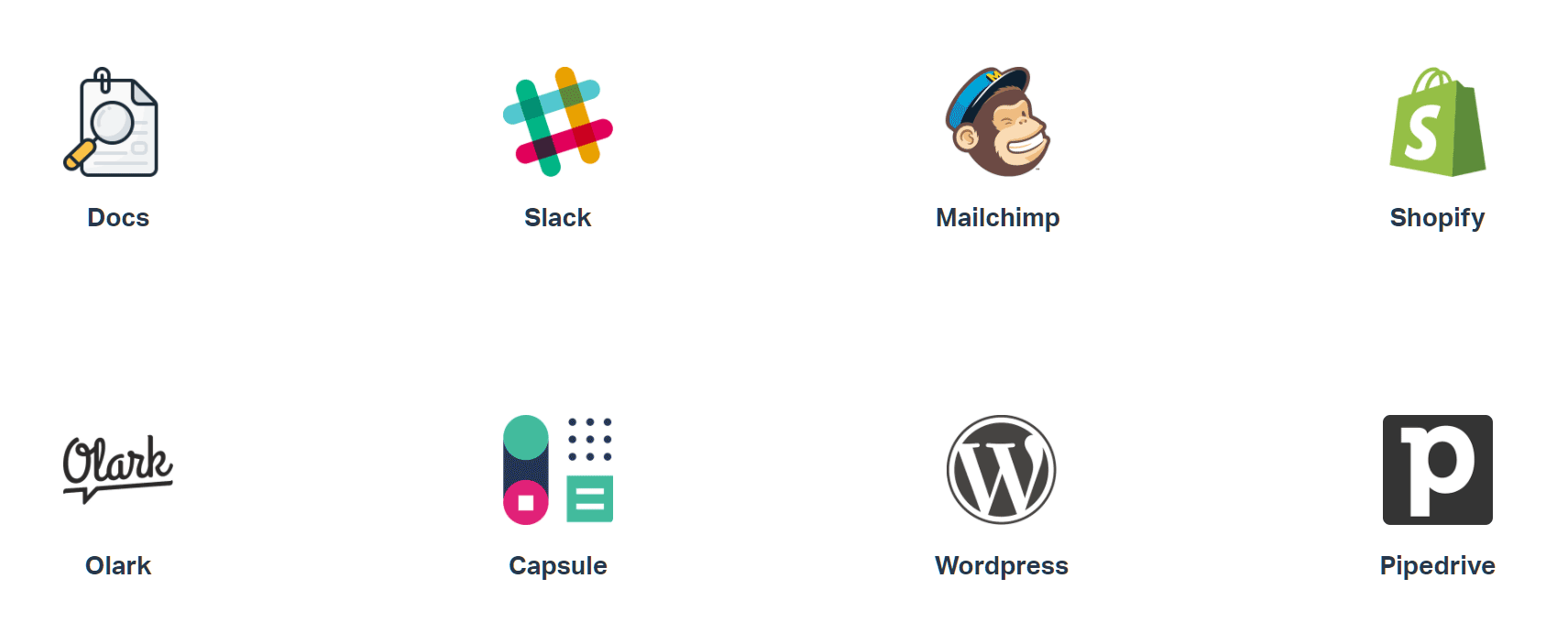 From just eight dollars a month for limited features to twenty-seven dollars a month for everything Help Scout has to offer, if you're serious about managing customer and user communications more efficiently, a premium hosted tool like Help Scout could be the right choice. Here at MemberPress we use Help Scout and it works very well for us.
Final Thoughts
Technical glitches, usability issues, browser errors, billing problems, and pre-sales concerns all have the potential to lose you new and existing members. However, by installing a system that makes it easy for people to communicate with you and for you to manage those communications, you can quickly improve the level of support and service you offer existing and potential new members.
Membership-site owners should be doing all they can to reduce churn and deliver the best experience possible to their users. Upgrading your communication system is one way to do this, but is it right for your project? Let us know in the comments below