In the world of online business, membership sites are popping up all over the internet.
And with membership businesses, the name of the game is uniqueness – how can you help your business stand out? One way to achieve this is by implementing a digital membership card.
Digital membership cards are a way to deliver convenience to your customers and keep your business modern and fresh at the same time.
In this post, we'll give you a brief rundown on digital membership cards, how they work, and how they can benefit your small business.
What is a Digital Membership Card?
A digital membership card is a card your customers can download —whether in the form of a file or an app — that details their membership information and other important details about their account.
Digital membership cards can also include discounts and other benefits your members can easily take advantage of, and they can be customized based on a customer's membership level.
You can even direct the cards to send out updates and company information in real-time.
Many businesses, including department stores, banks, insurance companies, universities, and more, are using digital membership cards today. You're probably a user of one and don't even realize it!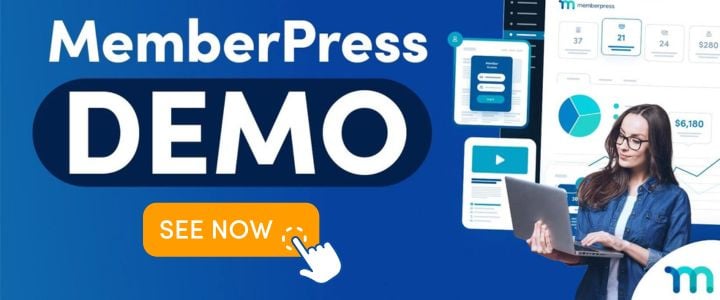 How Can a Digital Membership Card Help You Run a Successful Membership Website?
Members Never Lose Cards
Your customers can rest easy knowing they have a digital card that they don't have to worry about losing or replacing. This saves both you and your customers a lot of extra work and stress.
They Save Money.
As we mentioned, you don't have to deal with printing and shipping costs related to creating new membership cards or replacing old ones, and that keeps money in your business.
They Make Sharing Updates Easier and More Effective
Having a digital membership card makes it easier for your customers to keep up with new member benefits added as time goes on.
Rather than sending out an email they may or may not read, you can add the benefit to the membership card, and your customers are more likely to not only notice the benefit but use it.
They Keep You Relevant
Offering a digital membership card also shows your customers that you're keeping up with the times. Nobody wants to do business with a company that's outdated or late to adopt trends that could benefit them.
Your customers will appreciate your desire to update your processes and make things easier for them.
They Boost Your Affiliate Marketing
Using digital membership cards, you can allow your users to visit partner companies to take advantage of these companies' programs and discounts using your affiliate codes. And that equals more passive income for your business!
Are Digital Membership Cards for Every Membership Business?
Looking into digital cards isn't a bad idea for any membership business, but at the end of the day, you have to go with what works best for your company. Depending on your membership product and offerings, a digital card may or may not be for you.
For example, if you have an online business that sells online courses you've created, a digital card may not be that useful to you.
However, if you're running a membership site for people who engage with online courses, and you offer discounts on courses and class accessories, then you could implement a digital card that contains all of those discounts.
Ways to Create A Digital Membership Card
Digital Card Company
There are several companies, such as PassKit, that have services specifically for creating and implementing cool features for digital membership cards.
Many include freemium as well as paid features, so be sure to diligently research to find out which company fits best with your goals.
Design Your Own or Hire a Graphic Designer
If you're imagining something a bit simpler (for example, a more basic digital membership card), you could design it yourself and implement it on your membership platform with MemberPress.
Set aside some time to design a card or hire a graphic designer from a service such as Upwork to create one for you.
Then, when your members join your website, you can make the card available as an automatic download, or you can send it in a welcome email as a fun surprise.
Hire a Developer
If you want to create a digital membership card with all the bells and whistles, you'd be best off hiring someone to help you with app development.
A developer can help you create a more robust digital membership card that is customized to meet your needs, no matter how complex they might be.
Fiverr is a great place to start and has over 90 professionals who specialize in MemberPress web development.
You might also want to check out the list of trusted partners on our Customizations page.
Final Thoughts
Digital membership cards are a fun way to bring new technology and convenience to your membership business.
They're also a great way to help your business stand out. Depending on your needs, the process of creating a digital card can be simple or complex, but, either way, it's likely to be a worthy investment.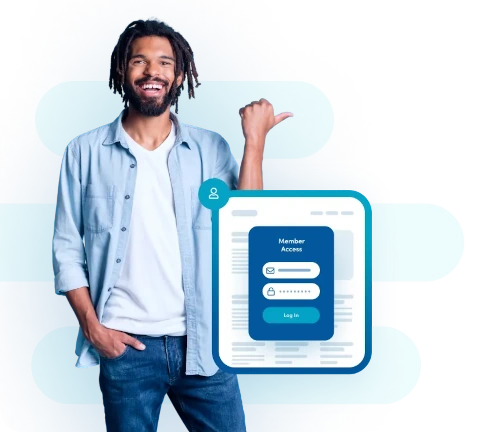 Get MemberPress Today!
Start getting paid for the content you create.
Get MemberPress Now
See All Features
Does your online business have a digital membership card? Tell us about it in the comments section below!
If you liked this post, make sure you subscribe to the MemberPress blog!