If you've ever wanted to give your members the ability to manage their own set of users, then the Corporate Accounts add-on for MemberPress was created just for you.
Corporate membership packages are a great way to manage a large group of users for anything from corporate training to learning in the classroom.
By giving a user a corporate membership account, they can then create and manage their own group of sub-members. These sub-members can also access your membership site and its content.
In this article, we'll explore what the Corporate Accounts add-on can do, and we'll go over some things to think about when you're working out how to price corporate membership packages.
Corporate Accounts Add-on Use Cases
There are a thousand way you could use the Corporate Accounts add-on to boost your site and add value to your members. Here are some of the best ideas we've seen.
Teachers and Homeschool Co-ops
Maybe your membership product provides educational resources. Teachers and instructors might like the ability to give their students access to the content in your membership site.
With the Corporate Accounts add-on, a teacher can pay once to purchase a corporate membership package. They can then grant access to their students who each get their own account on your site.
Independent Instructors
Alternatively, your membership site could include expert advice and resources for just about any industry.
For example, say you run a fitness site. Independent personal trainers could purchase a corporate account from your site and give their clients access to your materials.
This models saves independent instructors the time and effort required to create their own content and manage a membership site themselves.
Go even bigger
You could even kick this business model up a notch and significantly expand your fitness business.
It would work something like this:
Create and sell a certification program for independent instructors based on your fitness approach.
Once certified, the instructor could purchase a membership sub-account on your site where they could offer their own classes, consults, and materials.
Not only would you collect membership fees from each instructor, you could also set up a revenue sharing agreement.
While collecting this recurring revenue, you'd be simultaneously expanding the offerings on your site.
Corporate Team Training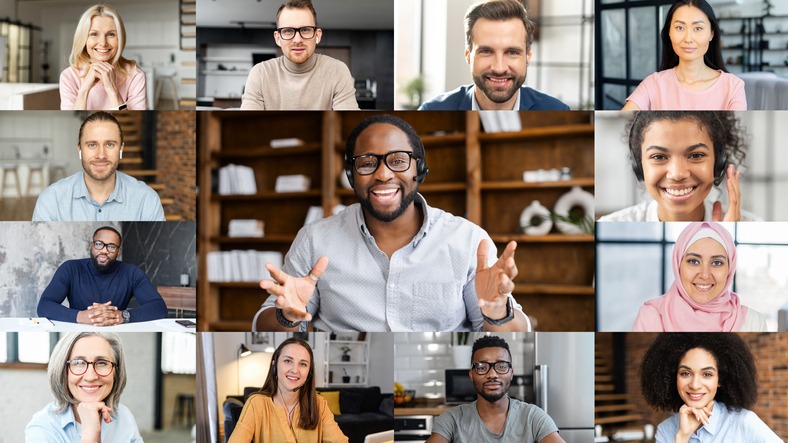 Or perhaps your membership site was created to help large organizations deliver training materials.
Your members and customers are those large organizations who want their staff to have access to this content. By giving one member a corporate account, they can then manage the access to your content through their own membership dashboard.
The benefits of this add-on are that your members can pay once and then grant access to the membership site as they see fit. It can also remove you from the process of creating new accounts and managing access.
Creating Business-to-Business (B2B) Membership Products
The corporate add-on allows you to create B2B membership products. Your corporate members can then offer your membership content to their clients as part of their service.
Now instead of creating a membership site and having to find lots of individual members, you can create a corporate package and sell it to one customer who then delivers it to many users.
A Great Potential ROI
As long as you price your corporate membership accounts appropriately, you could generate the same amount of revenue from landing one corporate member as you would acquiring multiple regular members. That's something to think about!
Essentially, with the MemberPress Corporate Accounts add-on, one user can sign up for an account that allows a group of people to access your content – all managed by the original parent account.
An Efficient Alternative to Account Sharing
As each sub-member gets their own account, this is an efficient alternative to account sharing and other complicated solutions.
If this sounds like something you could make use of, read on to find out more about how the Corporate Accounts add-on for MemberPress works. We'll also provide some advice on how to price corporate membership packages effectively.
How Does the MemberPress Corporate Accounts Add-on Work?
After activating the add-on, you can then start creating corporate account membership packages. Existing membership packages can also be converted to corporate membership products.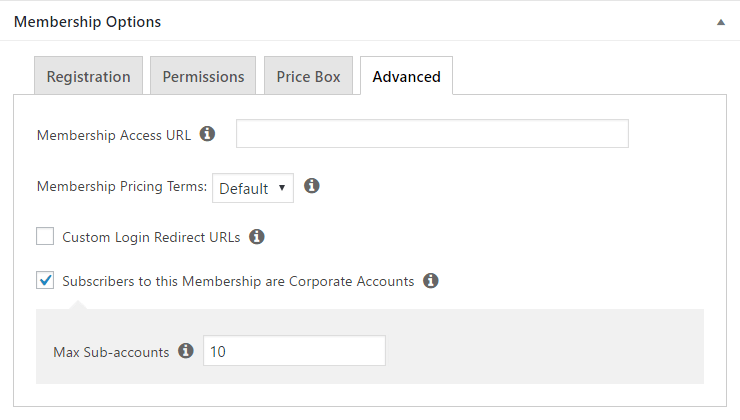 When setting up your corporate membership, you can define how many sub-accounts each corporate member can create.
This feature gives you the ability to create multiple tiers for your corporate accounts, with each level able to add a different number of sub-accounts.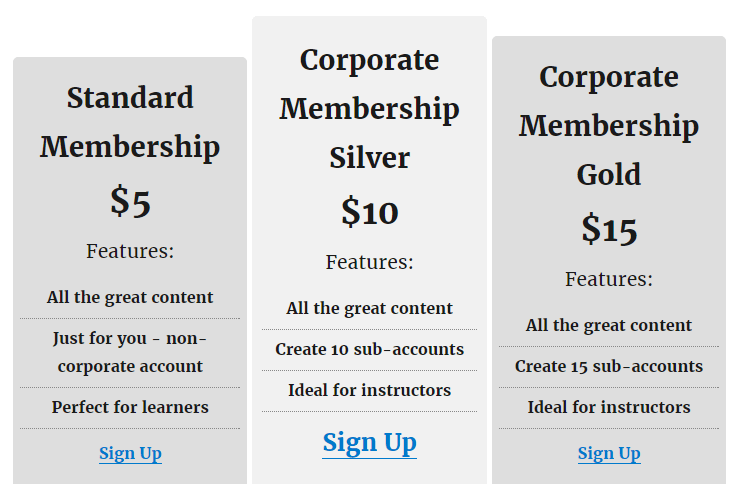 How to Price Corporate Membership Packages
As we've seen, with the Corporate Accounts add-on it's possible to enable your users to function as parent members, with the ability to add their own sub-members to your site.
Although this feature can help reduce your administrative duties, it does present the question of how to price your membership accounts.
First, keep in mind that you can define the maximum number of sub-accounts each corporate member can add. You can also create multiple corporate members tiers. The benefit of this is that members can then pay extra for the ability to add more sub-accounts under their umbrella account.
Thanks to this feature, you can increase the price of your corporate memberships in line with how many sub-accounts each tier supports.
Multiple Pricing Tiers
When it comes to pricing your corporate membership accounts, offering multiple pricing tiers is highly recommended. Also, do your research. See how sites similar to yours are pricing their corporate membership packages to make sure you're in the ballpark.
Do Some Critical Thinking
Additionally, consider how much value you're offering your members. Will they get a good return on their investment? If you can demonstrate ROI or show the value on offer, then you can charge more.
Remember, when it comes to determining the value of your membership site, the benefits on offer to your members don't have to be financial or something tangible.
You can provide value by saving your members time and effort, or even by entertaining them. After all, people are happy to pay to watch a movie.
If the focus of your membership site is on entertainment rather than education, you can still use all the best membership pricing strategies and advice to price your product correctly.
The most important thing is to communicate that value to your users. Use the space in your pricing table to lay out the great benefits to signing up.
Final Thoughts
Hopefully, the Corporate Accounts add-on for MemberPress will provide some functionality to help you manage your membership site more efficiently.
When it comes to knowing how to price your corporate membership accounts, it's import to remember that in some ways, pricing is more of an art than a science. No one really knows the value of your product or how much people are willing to pay for it.
Testing your membership site pricing structure is essential if you want to get this key aspect of your project right.
How do you use the Corporate Accounts add-on for MemberPress? Please share your thoughts in the comments below.
If you liked this article, be sure to subscribe to our newsletter in the box up to your right!