Find Your Ideal Social Media Followers: The Tools List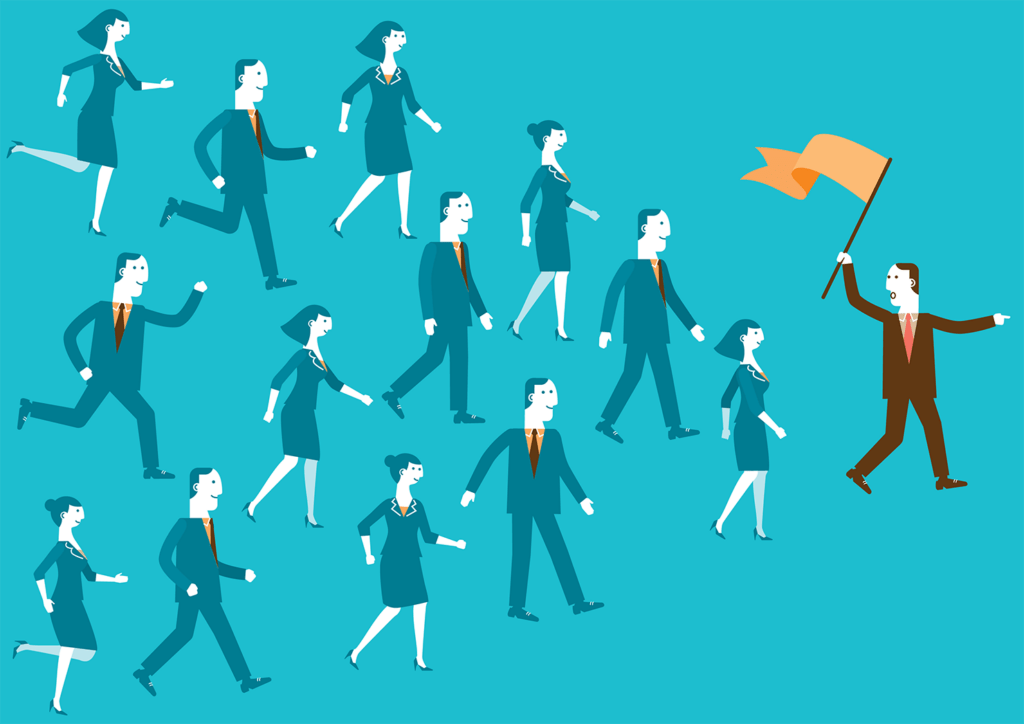 What is one of the most common bits of advice you see when you're looking for ways to boost your social media presence? You need followers. Real followers. The ones who actually engage with your content and not the ones you buy simply to buff up your follower count (never do that, by the way). Even we here at MemberPress have written an article on how to gain (and keep!) followers. We've also shared tips on how to create great content that gets clicks. So, because you already know you need to write, post, and share amazing content, and because you know you need to engage with your followers and reach out to influencers, we decided to take a different angle with this post. We're going to look at the best ways to get followers, by researching tools that will help you find followers who are looking for the type of content you're sharing and the type of products you're offering.
For Review
There are a lot of tools to help you manage your social media marketing. The most popular of these tools help you to manage your content so you are sharing the best and most recent information out there, and so you're also posting content on a regular and timely basis to keep your followers engaged.
Social Media Management Tools
You may have noticed that although all these tools have valuable (and almost necessary!) features, their focus is more on content than on garnering followers. But before it sounds like we're saying followers are more important than content, let's make one thing absolutely clear: providing valuable content is more important than having thousands upon thousands of followers. What we're saying is that you need people to see your content, right? That's why we've decided to explore how to find quality followers—those who will most likely be interested in that awesome content.
Tools to Find Followers
The first "find your followers" tool that comes to mind is Crowdfire. While initially created to assist Twitter users in answering the oft-asked question "Who unfollowed me?" Crowdfire aims to help users understand their ideal followers on Twitter and Instagram. It helps users find more of the types of followers they can engage with.
How Does Crowdfire Do This?
First, as mentioned, it gives you the ability to see who unfollowed you—so you can unfollow them if you wish. The point here isn't to keep your followers-versus-following ratio tipped toward more followers than following but to help you find the people you're following who aren't valuable because they aren't interested in your content.
Next, it helps you find inactive followers—those who haven't been on Twitter or Instagram for a certain amount of time—because if they aren't actively participating on the platform, you're tweeting to the birds. (Sorry, bad joke!) So, to help keep that followers-to-following ratio at a happy medium, unfollow those who don't engage.
You can also copy followers from your ideal profiles—your competitors, companies that are complementary to yours, etc.—and by so doing, hope to catch their attention so they follow you back. If they don't follow back, no worries. You can unfollow them when you check your recent unfollowers list.
Additionally, Crowdfire curates content for you that's interesting and valuable to your audience based on your profile information. You can also schedule that content to be shared across multiple platforms, not just Twitter and Instagram. One more bonus here: Crowdfire will notify you of the most opportune times to post so that there's a greater chance of your users seeing it.
Other Tools Like Crowdfire
If you're interested in other tools that can help you find quality followers (and lose those who aren't so valuable), here's a shortlist for your perusal:
What Tools Do You Use?
We're sure this is only a sampling of the many social media management tools available. Which have you used, and which do you recommend? Are there any we should know about? Please share in the comments below!
6 Comments
Manny Obeng

November 3, 2017

Hello Lindsay, this article was personally very insightful. I had heard about Crowdfire in a convo once, but I never really went on to read on about it. Now, not only do I have knowledge on this but also related tools to choose from. The only problem I have now is with indecision. So my question, which are your top three? (doesn't necessarily have to be a reply, it could even be sent to my mail) Thanks, and i await a reply!
Lindsay Flanagan

November 3, 2017

Hi, Manny, Thank you for your response! I do love using Crowdfire. Do you mean my top 3 social media platforms? I highly recommend Facebook, Twitter, and LinkedIn. But I absolutely love Instagram! Hope that helps. If not, feel free to email me at [email protected] Best, Lindsay
Theodore Adrohu
November 3, 2017
Wow!!! I must admit i never thought of this. Great informational piece. Having a lot of followers looks great but having active followers who you interact with is so much more awesome. The tips you gave here are sure to help me and my company. As an Outreach Manager for my organization, getting people to notice and connect with my company is one of my objectives.
Lindsay Flanagan

November 3, 2017

Thank you! I'm so glad the tips will help you. Good luck on your social media efforts!
Nathan
February 28, 2018
Thank you for the great article and the list of tools! As I'm mostly on Instagram I use the tool called Snoopreport (https://snoopreport.com) to monitor the Instagram users. I can see if they are really active: if they like a lot of posts or whom they follow, how much time they spend on Instagram and more. It really helps to find your ideal audience among other users :)
Lindsay Flanagan

March 5, 2018

Hi, Nathan, Thank you for your response and sharing the tool you use for Insta! I'm going to have to check that one out. Lindsay