How Google's New Announcement Affects Your Membership Site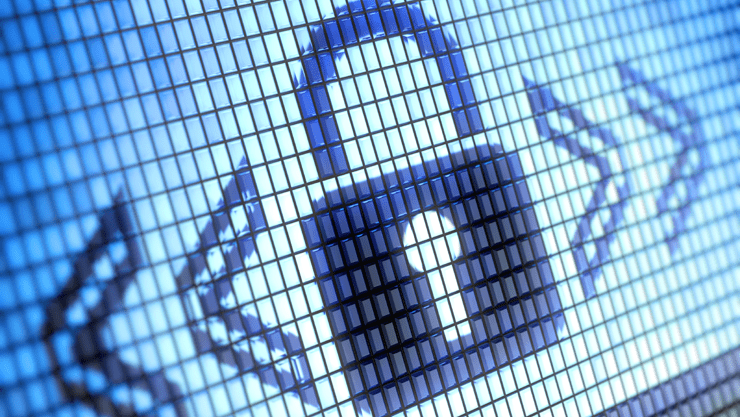 If you've been a website owner for long, you know that Google loves changing things up (some might call it "pulling the rug out from under you").
Take for instance how Google decided to yank the Google Authorship photo from their search results. Many (including yours truly) spent significant time and energy making sure our Google Authorship was in place … and now those pictures are gone. The time wasn't fully wasted as they still see authorship as important, but it's certainly not as beneficial in the short term as many people were hoping for.
Well last week Google did it again. They announced that SSL is now a ranking factor for websites. What does that mean exactly? Well, if your site is served up as 100% HTTPS then you will get a bit of a ranking priority. Google calls this priority a "very lightweight [ranking] signal," but it's one that "over time, [they] may decide to strengthen." This means that there are a lot of SEO strategies such as producing high quality content that are still more important for rankings.
While this news might be a bit exhausting (because now you have to jump through all the hoops again and convert your sites to HTTPS), I think this is generally a positive change and one that Google is unlikely to back off on later.
Now as for membership site owners, I think this change is definitely going to be much more important for your members and a bit easier to implement than for the vast majority of sites on the web.
If you've been processing credit cards on your site using a WordPress membership plugin like MemberPress, then chances are you already have an SSL certificate and are running at least part of your site over HTTPS. So really, all you'd need to do is to ensure all of your pages & posts are fully encrypted and the http versions of pages are being redirected to their https counterparts. You can do this by modifying references on your site so that any images, javascript, and css files so that they're being loaded over HTTPS. If you have a large number of pages this can take time so migrating isn't something you should embark on frivolously and can cause problems if you don't get all of the references.
WordPress membership sites should not only be running their payment pages over SSL but also their members-only protected areas. Many membership sites protect premium content that you wouldn't want accessed publicly and in addition to that, many membership sites contain protected areas where private user information is recorded. Having the extra security of HTTPS will give your users more confidence that their information is safe.
Really though, I think this could be a modest opportunity for you membership site owners to help your rankings. Even though it's a very small ranking signal now, it's still a ranking signal, and one that is very straight forward to implement. Although it can be some work to get SSL working effectively (and certainly not the most important ranking strategy), unlike many other ranking strategies that are ambiguous, this could be some low hanging fruit to be harvested.
7 Comments
Jarrod

August 12, 2014

Love this; Use both memberpress and since integrating Stripe have added SSL. Keep up the good work
Blair Williams

August 12, 2014

Thanks Jarrod! Glad to be of some help.
MaAnna
August 13, 2014
Blair, I'm very sorry to see MemberPress jumping on this SSL insanity bandwagon and telling folks that it is easy and low hanging fruit. It's not a straight-forward process, and certainly not easy. Nor does SSL give any additional protection or security to member pages. As you mentioned, for folks who have a merchant account and are taking credit cards on their sites, they already have SSL for them. There is no need whatsoever to extend that to the rest of the site. And for those using external payment options like PayPal, there's absolutely no need to do this at this time. Google said that it is a light-weight ranking factor. On top of that, it is one of hundreds of factors in ranking. Quality content and solid traditional SEO practices will always trump it. Today, we've already started seeing issues with Google popping up warnings of folks not implementing SSL correctly. That has not stopped every business connected to the selling of SSL certificates from promoting this like mad. That mainly includes host and domain companies. I know you're not selling SSL, and perhaps you're just trying to help folks who may already have it. I've written two blog posts already, with more on the way, about why folks need to slow down and seriously consider whether this change is even worth it, and why this is happening now. I can only hope that you seriously consider giving folks who attend this event the whole story, including good support links for when they fubar their site by doing it.
Blair Williams

August 13, 2014

MaAnna, You bring up some very good points ... and I just looked over your latest blog post on this topic. SSL is not without it's challenges ... and you're right, it's not necessary for everybody. My point in the "low hanging fruit" argument is just that out of all the nebulous things one can do to improve their SEO, this is one (albeit a very small one) is purely technical ... and therefore more clear cut. Perhaps we should also do a followup post on what folks should know before attempting to convert their sites to use SSL.

John

August 13, 2014

Blair, you might also want to point out that if your site is on shared hosting you can't get your own SSL certificate(s) for your domain(s). You have to use the shared cert from the host which means that only addresses like "https://username.hostserver.com" will be certified secure. Your own domain is not. This presents some rather significant technical hoops to jump through. IMO this makes SSL pretty much impractical for the vast majority of website owners who are on shared hosting. I agree that the intent is good on Google's part, just a tad unrealistic for most website owners.
alicia guidry
August 13, 2014
I still find it sad that people continue to play the google game, especially when it comes to their business. All it took for me to abandon that route was waking up one morning, after having 75% of my keywords ranked in the top 5, and realizing that overnight another 'algorithm tweak' had destroyed all my hard work. I personally think it all boils down to the basics; content, content, content...and great content at that. Then, set out and market your content. Build a subscriber list. Experiment with killer headlines. Set a goal for 1% to reap viral. Do something unconventional. Get off the Google bandwagon while you can and learn how to promote yourself and your product. Otherwise, your entire business is dependent upon their whims and notions and I can promise you one thing for sure... Unless you're paying Google, you are going to eventually lose.
Blair Williams

August 13, 2014

Alicia ... I agree with you as well. Good content and connecting with your visitors (sometimes in novel ways) are clearly the most effective way to promote your business. Thanks for the insights.