Here at MemberPress we have some amazing customers, so we're going to try to start sharing their stories with you. We want you to get to know them, how they started out, show you how they're using MemberPress to build membership sites, and allow them to share their experiences with you.
In this showcase we're spotlighting howtonetwork.com, a membership site that provides streaming video training for technical certifications including Cisco and Microsoft. They also provide end-of-lesson exams and hands on Cisco switches for practice.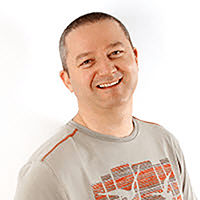 We spoke with Paul Browning, founder of howtonetwork.com, and asked him to tell us a little about his experience starting and growing a membership site.
How did you get started with your membership site?
I actually started with membership sites back in 2006. I had to pay $10,000 for a license for Membergate, which was the only decent membership solution available at the time. It allowed me to setup some e-commerce functionality and allowed pages to be locked for various membership levels. It runs on Coldfusion and after a few years became very limited, but by that time other solutions were available.
How did you come up with the idea to start a membership site?
I joined a website by old school internet marketer and programmer Bill Myers. I loved the concept of having a niche site where members could join for a regular monthly fee. Cashflow is king in business, and after running a traditional high street business I didn't want the feast-and-famine money worries that come along with brick and mortar businesses.
What is your background and expertise?
I worked as a police officer in the UK for 12 years and then made a career move into IT, providing helpdesk and network support at Cisco Systems. We were all made redundant in 2002, so I started to work for myself teaching computer networking courses. I rented hotel conference rooms when I ran a course. I really wanted to move into delivering the courses via streaming video, so I began researching how to do that. I have no programming or coding skills, and I don't want to learn them to be honest, so I wanted a point-and-click solution.
Where are you located? Anything unique/interesting about why you are located there?
I lived in the UK for 40 years and then decided to move to Australia with my family four years ago. By this time I'd grown my online income to a significant level, so I was able to work from home. My websites run off servers in the USA, and most of my videos stream off Amazon S3 cloud servers, so I can live and work from anywhere there's an internet connection.
Who is your market?
Howtonetwork.com helps novice to intermediate IT people pass their certification exams and enjoy a successful career. We cover networking, virtualization, voice, security, project management, and other IT related skills. The site is built around streaming videos with end of lesson exams and a members only forum.
Anything unique about your business or anything else you would want our readers to know?
Well, I suppose that if I can do it anybody can. I have no programming skills and if you have a good idea you can get started for a few dollars. If it doesn't work out you can adjust or start on another idea and have a working membership site up in a few hours. With Facebook, YouTube, and e-mail newsletters it's pretty easy to reach your target audience and build a relationship of trust with them.
Finally, how has MemberPress helped you?
I wrote a list of everything I needed my membership software to do. I needed it to work with WordPress, have various levels, work with Stripe, be easy-to-use, allow members to manage their own accounts without manual intervention and have excellent support.
I've built several membership websites over the past few years and it always ended up with me having to compromise on something important. I also found that the support for some membership plugins was terrible or you had to do PHP coding to get it working properly and I've got no clue about all that.
I use MemberPress with WPCourseware which allows members to follow individual courses, take exams, and print out certificates of completion. I tested achievement badges as well as rewards for posting on and answering forum questions. Stripe takes care of the credit card payments and monthly billing, and chargebacks are almost non-existent.
MemberPress has scaled well from the first few hundred joiners, and we've had over 2,500 join so far. There have been a few teething problems, but it works like a well oiled machine now.
We'd like to thank Paul for his time and congratulate him on using MemberPress to help him create and run a very successful membership site. What Paul said is true, "…I suppose that if I can do it anybody can. I have no programming skills, and if you have a good idea you can get started for a few dollars."
So, take a few minutes and check out howtonetwork.com!
To learn more about starting your own membership website, check out this post for 25 killer membership website ideas. Then head over to the MemberPress plans page, and pick one that'll work for you!