Attracting website traffic is often difficult, but it can be even harder to keep visitors on your site once they arrive. Your 'bounce rate' refers to the number of people who click away from your site after only viewing one page, and a high rate can take a toll on your conversions.

Many factors go into creating a high bounce rate, and identifying (as well as fixing) them can help you keep people on your site for longer. This is an excellent way to encourage visitors to buy products or engage with your content in some other way – such as by sharing it on social media.

In this post, we'll discuss why bounce rate matters, and explain how to know when yours is too high. We'll also explore some of the key ways you can minimize the number of visitors who decide to 'bounce'. Let's get started!
Why Your Website's Bounce Rate Matters
In simple terms, your bounce rate is the percentage of users who visit your website, and decide to leave without navigating to a second page. A high bounce rate can indicate that you were unable to convince the user to stay around and explore more of what you have to offer.

Unless you run a one-page site, it's probably important to you that visitors stick around and see as much of your content as possible. So it's smart to assess any issues in this area, before they become a major problem. The easiest way to determine your current bounce rate is through Google Analytics, or by using a plugin.
However, you'll also need to know what it is that you're looking out for. In a general sense, a bounce rate of over 80% is considered to be pretty poor. This is a clear sign that something on your landing page isn't working and needs to be adjusted. A good result is typically anything between 30% and 50%, although aiming as low as possible is the best way to go.

Establishing the root cause of a high bounce rate can be tricky, as numerous factors will often contribute to this problem. As such, a site-wide optimization effort is often the most effective method for improving the number of visitors who choose to stay around.
3 Ways to Minimize Your Website's Bounce Rate
Carrying out the optimization process we just mentioned can be time-consuming, so it helps to break it up into manageable tasks. Let's begin by focusing on one of the most common issues.
1. Improve Your Site's Loading Speed
The time it takes your site to load is often one of the biggest contributors to a high bounce rate. Most users expect a website to load in two seconds or less, and will abandon those that are too slow. Studies have also found that a delay of just 500 milliseconds can dramatically increase user frustration.

In short, it's important to make sure that your site is running effectively. You can test your current loading speed by using the Google PageSpeed Insights tool. Anywhere between 50–100 is generally considered a good result. If you receive a score of 49 or less, your site is taking too long to load:
If this is the case for your site, don't panic! There are many ways to effectively improve your loading speed. Using a caching plugin like WP Super Cache is a great start. You should also consider fully optimizing your database by using the WP-DB Manager plugin.
2. Assess and Adapt Your Landing Page
Your landing page is the first part of your site that many visitors will encounter, so it's important to make a good impression. It's tempting to 'over-optimize' a page like this – stuffing lots of content into very little space.

This approach is more than a little overwhelming for your audience. Your audience are unlikely to read or engaged with your content if it's presented in this way.
Instead, you'll want to format your landing page to be less intimidating, and more welcoming to newcomers: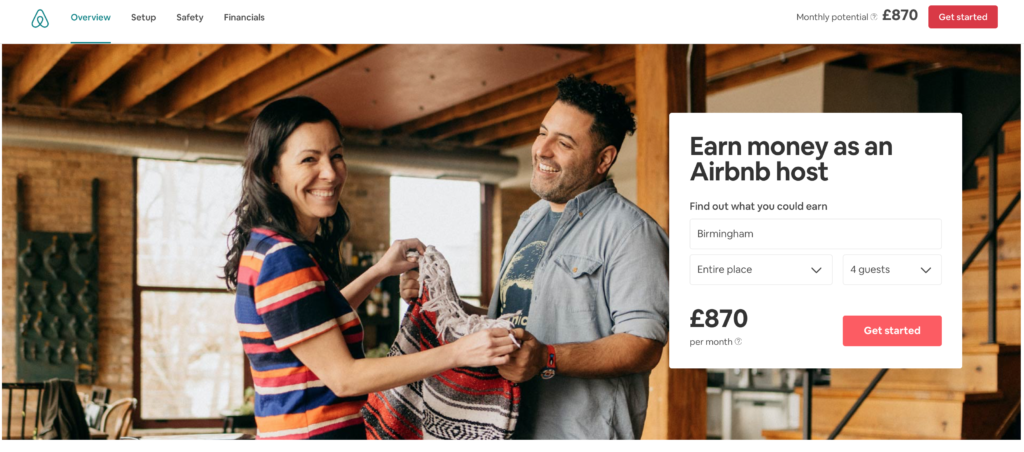 You can do this by making careful use of white space, and ensuring that all lengthy text is broken up into manageable chunks. Y
ou should also include images where necessary and lay down a clear path to conversion. It's also worth considering that embedding videos can increase conversions by 86%.
Using these techniques will make your content more accessible, and enable visitors to feel right at home from the start. They'll also be able to scan your content quickly, and identify the parts that are most relevant to their needs.
If your customers still decide to bounce, you can use OptinMonster's Exit-Intent® technology as one last attempt to keep them put.
With the MemberPress OptinMonster integration, there are plenty of ways to keep browsers on your membership site.
For example, when a user attempts to leave your membership sign-up page, create a pop-up with a one-time discount to keep them invested.
Or when someone has been browsing a course, display a campaign for a similar course on your site in case they just haven't found quite what they're looking for.
The MemberPress OptinMonster integration makes all of this, and more, possible.
3. Optimize Your Site for Mobile Users
The number of users accessing the web via mobile devices is increasing year after year, yet many websites still haven't been fully optimized for mobile browsers. Failing to design your own site with mobile-responsiveness in mind is very likely to increase your bounce rate.
Making your site mobile-friendly can take some time, although the benefits greatly outweigh the effort required. If you're starting from scratch, you'll want to begin your mobile optimization by using Google's Mobile-Friendly Test. This will give you an idea of how well your site is currently doing, and will point out the areas where you need to focus your improvements:
You can then begin to adjust your site as needed. If your site is built with WordPress, you should also ensure that it's using a responsive theme, as this will make it far easier to provide an excellent experience for mobile visitors.
Conclusion
A high bounce rate is an indication that something needs to change, and taking the time to assess any contributing factors can have a positive impact on your site. This effort can keep people on your site for longer, and improve the likelihood of conversion.

In this post, we explored some of the ways you can effectively minimize your website's bounce rate:
Reduce the time it takes for your site to load.
Ensure that your landing page is welcoming.
Fully optimize your site for mobile browsers.
Do you have any more questions about your bounce rate? Let us know in the comments section below!