So you've decided to use WordPress for your website—congratulations! With its global community, years of development, and countless extensions and themes to help you upgrade your website, WordPress is the obvious choice for projects large and small.
However, if you're new to WordPress, it can be hard to know where to start when it comes to creating the perfect website for your project, let alone unlocking the full potential of this powerful software.
That's where our guide to the best resources for WordPress beginners comes into play. By the end of this article, you'll be ready to start your learning journey and find out exactly what this software can do—and, more importantly, what you can do with it.
Best Resources to Help New WordPress Users
Nearly all of these resources are free or, at the very least, low-cost investments that can help you learn WordPress and take control of your website.
So let's get started…
Get Rolling with the Free and Paid Videos from iThemes
If you'd like to learn more about navigating the WordPress dashboard or about the difference between WordPress.org and WordPress.com, the free video tutorials from iThemes will put you straight.
iThemes also runs regular WordPress-related webinars you can participate in live or access from their library of recorded events. There's a free downloadable eBook, too, for those who prefer to learn through the written word.
Go from Beginner to Pro at WPBeginner
New content is published almost daily at the long-standing WPBeginner blog. Most WPBeginner articles teach you something new from start to finish, like securing your site, increasing conversions, and choosing appropriate plugins, to name a few. There are also free video tutorials on the many different aspects of WordPress usage.
Browse the WordPress Tutorials at Smashing Magazine
Smashing Magazine offers content on a range of topics, including a wealth of new and archived content for WordPress users. Because they've got tutorials and informative articles on literally all things WordPress, subscribing to the Smashing Magazine RSS feed is highly recommended. Tuts+ from Envato is a similar resource that should be in your bookmarks.
Add WordPress Video Tutorials to Your Website with WP101
If you'd like access to video tutorials that walk you through using the core features of WordPress and beyond, check out premium WP101. Once you've activated this plugin on your website, you'll be able to view a growing library of video tutorials from inside your WordPress dashboard.
Although it's not a free resource, a mere $24 gets you access to two WordPress video courses, while $48 unlocks all the WP101 video tutorials, including guides to using WooCommerce, Jetpack, and Yoast SEO.
Watch Talks about WordPress at WordPress.TV
Each week, there are WordCamp events held all around the world where WordPress users connect in person and give talks on their experience with using this software. If you can't make it to your local WordCamp event, fear not.
Thanks to the free WordPress.TV resources, you can watch recordings of presentations on a huge variety of topics, from setting up your website, to creating content, to running membership sites. If you're interested in more talks and in-person events, check out Meetup.com to find local WordPress groups.
Get the Latest WordPress New in Your Inbox with wpMail.me
Want a free email newsletter in your inbox each week? Head over to wpMail.me, and sign up now. With so many blogs and other outlets covering the world of WordPress, it can be a project to find out what's trending. If you've got wpMail, however, the best news and WordPress content comes to you.
Take a Course on WordPress at Udemy
At Udemy, you'll find courses on every topic imaginable, and WordPress is no exception. In fact, the WordPress courses at Udemy span the full spectrum, from mastering the software as a complete beginner to running a successful WordPress business and everything in between.
Prices range from bargain basement to major investment, but there are often promotions that offer a deep discount on your first course. It's worth being aware of the thirty-day money-back guarantee, too.
Immerse Yourself in the World of BobWP
WordPress stalwart BobWP has produced a mountain of helpful free content that can be accessed through his website. With his written tutorials, videos, and podcast discussions, regardless of how you prefer to consume content, you should be able to find a suitable medium covering any WordPress-related topic you're interested in.
Get a Premium WordPress Education with WPSessions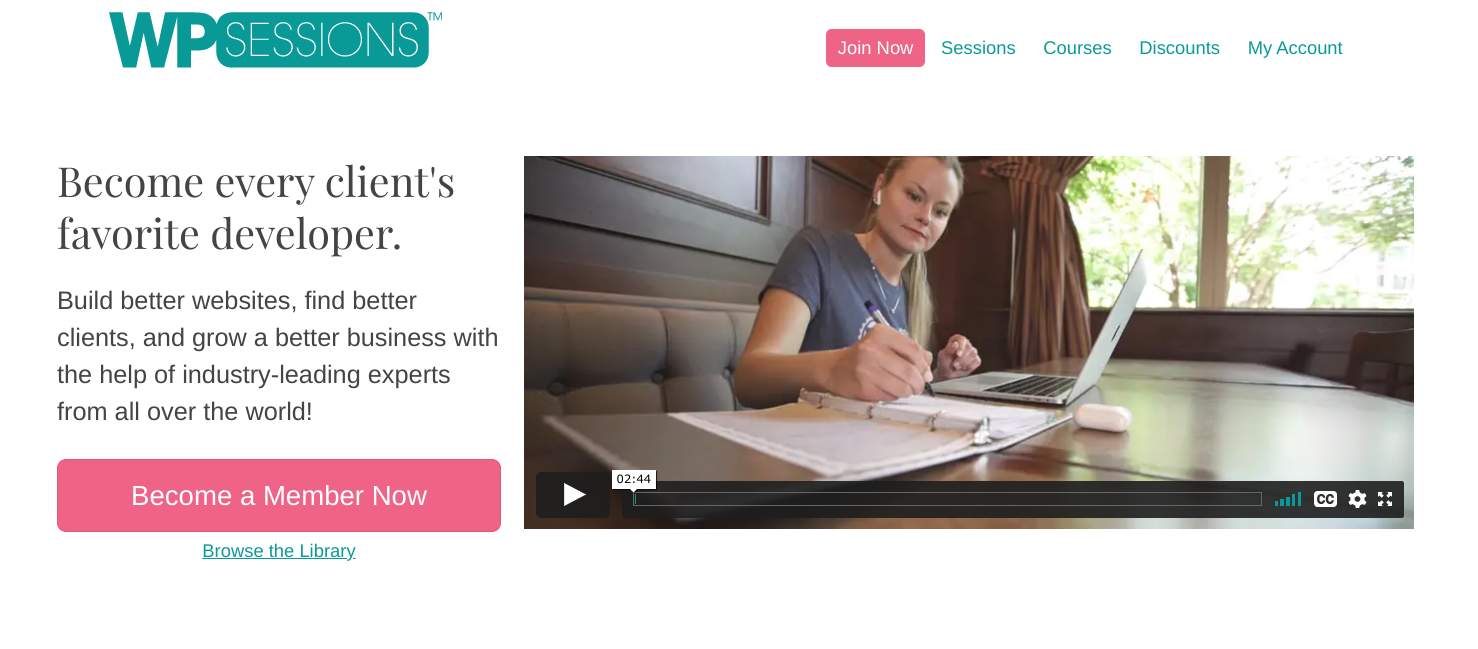 If you want to deep dive into a topic and learn from an expert in that particular area, WPSessions is well worth checking out. Not all of the content is free, but you do get what you pay for in terms of access to expertise and the range of topics covered. As well as taking the courses individually, you can also become a VIP member and gain access to everything at WPSessions.
Learn WordPress SEO and Blogging Tips & Tricks at ShoutMeLoud
Arriving on the scene way back in 2008, ShoutMeLoud is an acclaimed Indian-origin blog that is constantly updated with fresh and comprehensive content on WordPress SEO, business blogging, affiliate marketing, and more.
On this platform, you'll find actionable advice and field-tested strategies on everything WordPress — from hosting deals and plugin recommendations to detailed guides on tightening your website's security and boosting your search rankings.
Final Thoughts
As you can see, there are plenty of options for learning about WordPress. Whether you simply want an overview of how this software works and what it can do for you, or you need a crash course in keeping your website safe and secure, these free and low-cost resources are an invaluable asset.
For more interactive resources, don't forget to search popular social networks like Facebook and Twitter, where you can connect with other users and find an online community that aligns with your goals.
Do you know of any good WordPress resources that should be on this list? Please let us know in the comments below.