Find out what these measurements are and why they're critical to the success of your online business.
"Review your social media metrics!"– it's one bit advice you'll see again and again as an online business owner. And if you're new or just not too enthused about social media marketing, you're probably saying, "Okay. Great. What's that, and why should I care?"
Keep reading…
What are Social Media Metrics?
Your social media metrics are the data you gather and use to measure the performance of your social media campaigns. These metrics help you determine whether the time you're spending on social media marketing is paying off in return on investment (ROI).
Your social media metrics give you an idea of how others view your company and your content. They also give you an accurate look at your investment in this ever-changing marketing platform.
Keep in mind that the purpose of social media marketing is to raise brand awareness – awareness of you, your company, and your product. You want people to see your tweets and Facebook posts, then visit your website.
Your social media metrics tell you whether you're accomplishing your goal of attracting people who turn into paying customers.
3 Main Types of Metrics
There are a ton of different metrics you can use to gather meaningful data, and some are really in-depth. But our purpose here is to introduce you to what social media metrics are and why and how you should use them.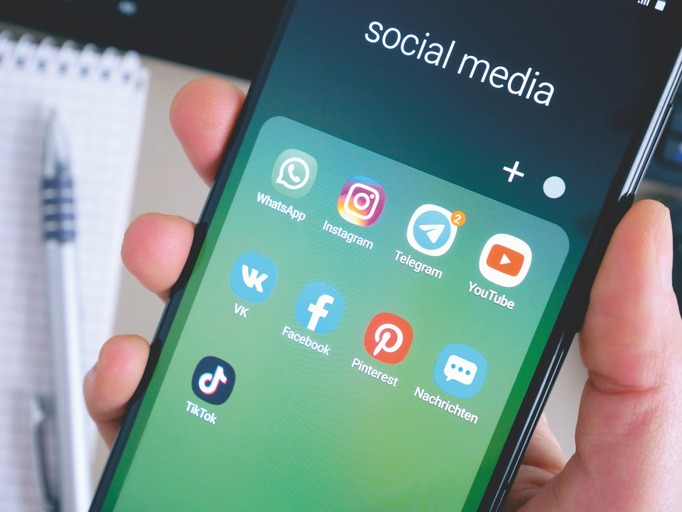 The following three basic metrics measure how your content performs across your social media platforms. Though each platform has its own specific social media metrics, we'll save those details for another post. Right now, let's look at the universal metrics you want to be aware of.
1. Reach
Reach refers to the number of people who actually see your content. It helps you understand how far your content is reaching and how big your audience is.
2. Impressions
Total impressions is the number of times your content is displayed or presented to an audience. It's based on whether or not a person clicks on your content.
3. engagement
Of these three metrics, engagement is the most important. You can really think of engagement as the ultimate goal of your content. That's because a good engagement metric tells you that people are acting on your content. And that makes them more likely to venture over to your site, blog, or product page.
Although engagement can't happen without reach and impressions, it's a two-way street. The algorithm is tuned so that a post with significant engagement will be displayed in front of more audiences. And that means more impressions.
What are Social Media Goals (and Why Do You Need Them)?
When it comes to metrics, you need to know what you're tracking and why you're tracking it. And you need to set goals around that how and why. Your goals help you determine whether your efforts are working by providing a standard.
To set a goal, ask yourself what it is you hope to achieve with a post. For example, if you're aiming to increase engagement with your followers, your goal would be X number of shares, X number of comments, and X number of new followers.
You can measure each goal by factors like audience growth rate, which compares your audience from one point in time to another. You can also average your engagement rate, which compares engagement on each post with the number of overall followers.
As we've mentioned, the ultimate goal of social media marketing is to lead people to your product or service. Leads (the people who need, or are interested in, your product or service) come from a number of places. Not the least of which is social media. (Other avenues may include trade shows, referrals, or advertisements.)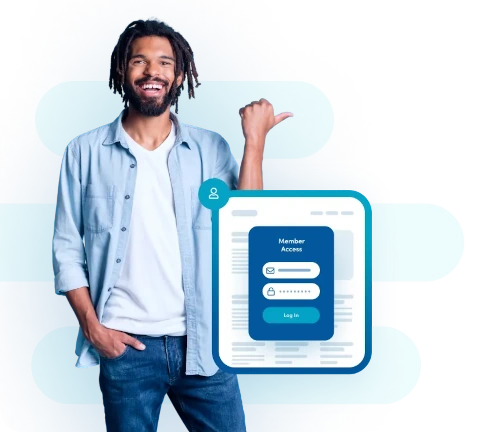 Get MemberPress Today!
Start getting paid for the content you create.
Get MemberPress Now
See All Features
Leads are potential conversions, or people who perform exactly as you hope. Your leads sign up for your email list or a trial, complete a form, or purchase a product.
If you find that you aren't reaching your goals, it's time to brush up on social media best practices. Then make adjustments, and measure again. As with all marketing, social media marketing should be an ongoing work in progress.
How Do You Track All This?
Now you have a basic idea of what social media metrics are and why you need to measure them. Here are some tips on how to measure them.
The Takeaway
When it comes to online business, social media marketing is a must-have. To make it work for your business, you've got to keep track and keep improving. Setting goals, measuring, and making improvements is critical. And knowing what to measure is your first step toward success.
What more do you want to know about social media metrics? What tools do you use to measure yours? Do you have any tips for our readers? Share in the comments below.
If you liked this article, be sure to subscribe to our newsletter in the box up to your right!