Starting a membership site is an easy way to launch your own online business or monetize your existing web content. Although plugins like MemberPress make it easy to transform WordPress into a subscription-based platform, you may want to look into some additional tools to enhance your website's functionality even more.
Fortunately, there are many free WordPress plugins for membership sites out there that can help you with everything from content creation to security. Since it doesn't cost anything you use them, they're well worth considering no matter what your budget looks like.
In this article, we'll share ten must-have free WordPress plugins you'll definitely want to consider for your membership site. Let's jump right in!

Elementor is a popular drag-and-drop WordPress page builder. If you have a specific vision for your membership site, you can bring it to life using this tool.
Elementor can also help you make sure core membership features are as easy to use as possible. This includes the all-important user registration page:
Since it's one of the most popular page builders on the market, you'll also have access to a wide variety of Elementor add-ons and integrations, including some specifically for membership sites.
Our favorite is the MemberPress Elementor Flexbox integration. With this integration, you can add MemberPress Rules to any Flexbox container on your website.
With Elementor Flexbox's flexibility, you can even add rules to containers within containers, unlocking unlimited paywall possibilities. Believe it or not, this ground-breaking feature is available on the free version of Elementor.
Offering members-only content can be a useful way to encourage signups and monetize your membership site. This requires you to restrict access to your posts and pages based on each visitor's membership level.
Using the Members plugin, you can create multiple user roles and then grant or deny access to your content based on each visitor's assigned role:
This makes the Members plugin a good fit for anyone looking to offer tiered subscriptions.
Your typical membership site includes a lot of forms. Creating user-friendly ones that collect exactly the information you need is crucial to your membership site's success.
WPForms is a popular drag-and-drop form builder that's also mobile responsive: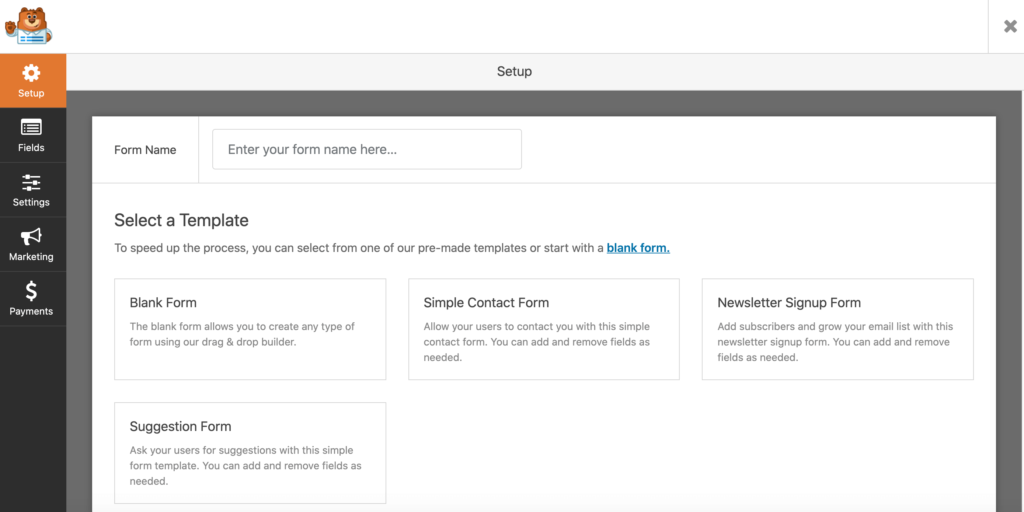 It helps you ensure that members have a positive experience with your site, regardless of what devices they're using. WPForms also supports custom form fields, giving you the flexibility to collect whatever information you need.

Email is an effective way to keep in contact with your members. This often includes sending administrative emails such as password reset messages, notifications about suspicious activity on users' accounts, or welcoming new members to your community.
You may also run email marketing campaigns. For example, you could send your most active members an exclusive coupon.
By default, WordPress uses the PHP mail function for emails generated by WordPress or contact form plugins. This can result in many popular email providers incorrectly flagging your messages as spam.
If your marketing emails go unopened, you may lose out on traffic and conversions. Additionally, if members don't receive important administrative emails, it can damage their user experience. They may even be unable to access their accounts.
The WP Mail SMTP plugin reconfigures WordPress to use a proper Simple Mail Transfer Protocol (SMTP). This can help your emails evade spam folders.

Social media can be a powerful marketing tool. When your content is shared across various networks, it can result in more traffic and conversions.
Shared Counts provides social sharing buttons for all the major social networks. By adding these buttons to your site, you can encourage members to share your content on their profiles. These social sharing buttons are also customizable, so you can style them to perfectly reflect your site's branding.

Although email is the primary communication channel for many online platforms, sometimes you may need to "speak" with users in real-time. This is particularly important if you're offering paid memberships.
When paying for a service, customers typically expect rapid responses to their questions. By using a live chat plugin such as 3CX Live Chat, you can provide the immediate communication that many members demand.
Once you've built a membership site, you may want to monetize it. Affiliate marketing is a popular technique where you promote another brand's products or services in exchange for a commission on resulting sales. Pretty Links can help you get started with affiliate marketing, by distributing affiliate links across your website.
You can register each of your affiliate links with Pretty Links and then specify keywords that are relevant to them. Pretty Links will analyze your website's content, identify these keywords, and insert the associated affiliate links so you don't miss any opportunities to earn commissions: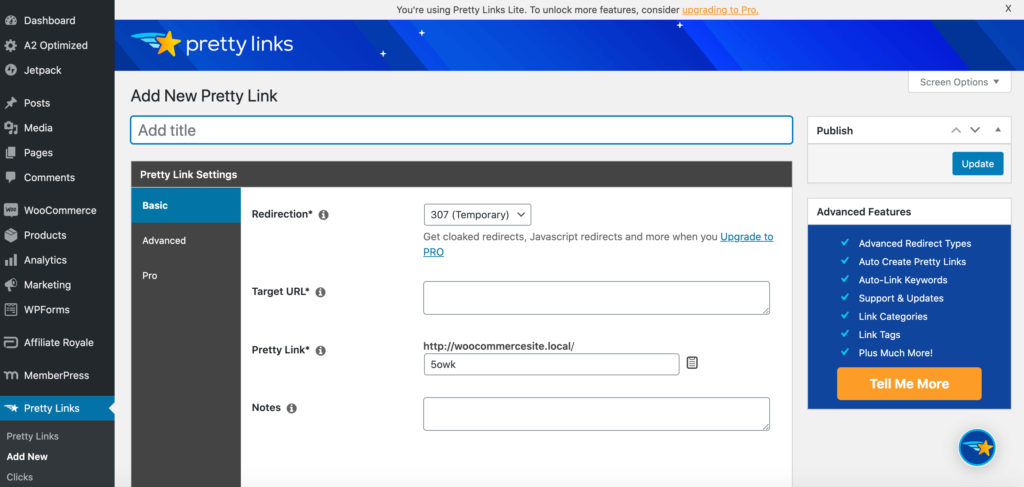 Pretty Links also records detailed information about everyone who interacts with your affiliate links. You can use this data in your subsequent marketing activities, including displaying retargeted ads to your members.

If you're going to grow your community and drive conversions, it's important to understand your members. Google Analytics is a popular platform for analyzing and monitoring the people who visit your website. MonsterInsights makes Google Analytics data more accessible by displaying it inside your WordPress dashboard.
MonsterInsights shows several top website metrics, including how visitors found your site and which keywords led them to your content. This can help you identify ways to drive more traffic to your membership site.
This plugin also displays conversion data for your site's forms. When used in combination with A/B testing, this can help you identify high-converting elements. You can then use this information to optimize your forms and encourage more signups for your membership website.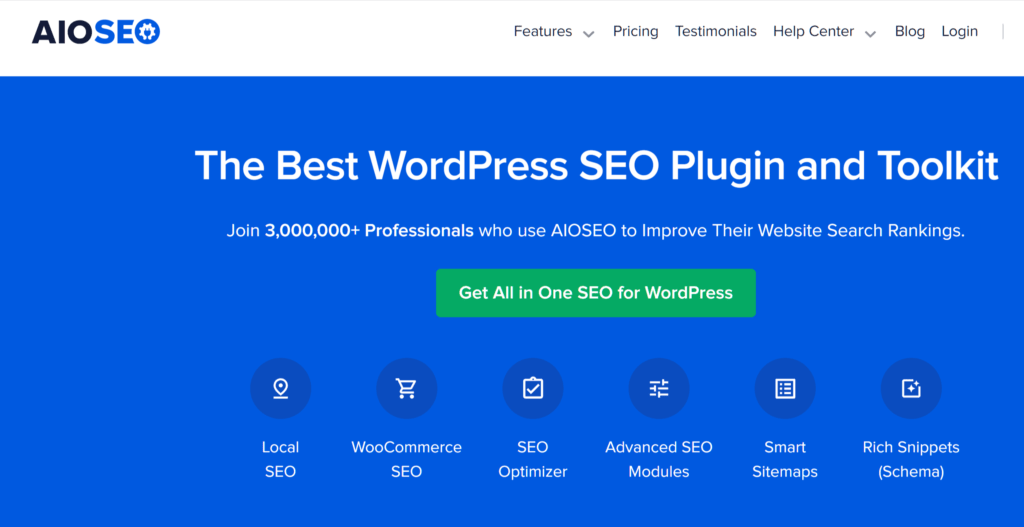 With the results on the first page of Google receiving 95% of organic web traffic, it's impossible to overestimate the importance of search engine optimization (SEO). An SEO plugin can help you optimize your content for search engines and drive more people to your membership site.
All In One SEO (AIOSEO) is one of the most popular SEO plugins for WordPress. Using this plugin, you can add titles and descriptions to all your site's posts and pages.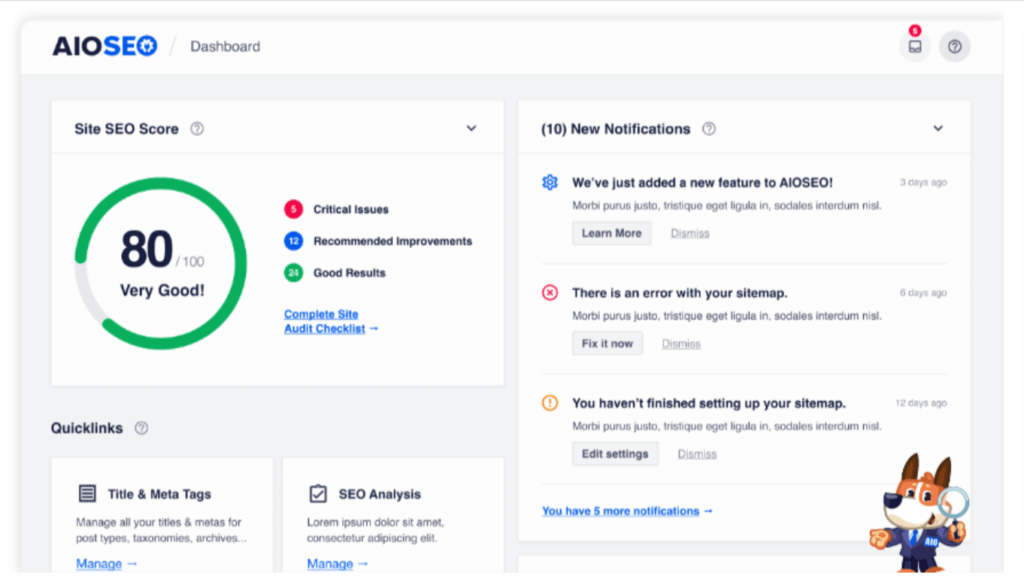 You can also use AIOSEO to optimize the previews that appear when your content is shared on Facebook and Twitter. This can maximize your chances of catching a potential new member's attention as they're scrolling through their social feed.
Security is a huge concern for any online business owner. According to a report by Sucuri, WordPress accounted for 94% of the hacked content management systems (CMSs) investigated in 2019.
To help protect your membership site and your community, it's important to install a reliable WordPress security plugin. The Sucuri plugin offers a range of features including firewall protection, malware scanning, and security hardening.
Conclusion
One of the best things about building your membership site with WordPress is that you can enhance it with the many free plugins available. These tools can help you provide a better experience for your users while also keeping your budget in check.
It's a smart idea to include plugins that add social features such as live chat, contact forms, and social media integration. Analytics plugins can also help you understand your membership site's community, while security plugins are essential for keeping your users safe.
Do you have any questions about any of the plugins we mentioned in this post? Let us know in the comments section below!
If you liked this article, be sure to follow us on Facebook, Twitter, Instagram, and LinkedIn! And don't forget to subscribe in the box.