Here at MemberPress, we like to keep a finger on the pulse of our customers, our readers, and the WordPress community in general.
For example, last year at this time we were talking to you about the potential impact cryptocurrencies and NFTs might have on WordPress.
Some of us were looking at ways to enable crypto payments for subscriptions. And others were considering how we might leverage NFTs to unlock content with MemberPress.
Then crypto took a dive, and we stopped hearing much about it.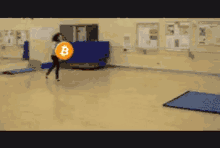 Just as suddenly, we've been hearing about the wonders of ChatGPT and its maker, OpenAI.
As always when something this awesome comes along, we've been busy kicking the tires, trying to learn all about it. More specifically, we've been figuring out how it might benefit WordPress and MemberPress creators.
This ChatGPT WordPress guide is the result.
But before we get to the guide, we wanted to let you know about something extra-awesome that's come out of the tire-kicking process…
The MemberPress ChatGPT Integration
Yep! Thanks to our friends at Uncanny Automator, the MemberPress ChatGPT integration is alive, kicking, and ready to help you take content creation by storm – right inside MemberPress.
This ChatGPT WordPress guide is geared toward use within WordPress in general, but we've thrown in a few MemberPress-specific details throughout.
Before we dive in, we want to talk about how AI's impact on digital business far outweighs what crypto promises to bring. At least in the near future.
After all, as a digital entrepreneur, your energies are limited. So here's why you might want to focus those energies on incorporating AI over crypto for the time being…
AI Promises a Bigger Impact Than Crypto
ChatGPT and the technology behind it have a real potential to transform digital publishing as we know it.
As you probably know, AI and machine learning technology have been around for a while.
Pharmaceutical companies have been using it to develop new medicines for years. Big tech companies have been using machine learning to develop algorithms for ages.
So, why is something like ChatGPT suddenly such a big deal, being touted as having all this massive potential for small businesses?
Well, just think about the calculator watch…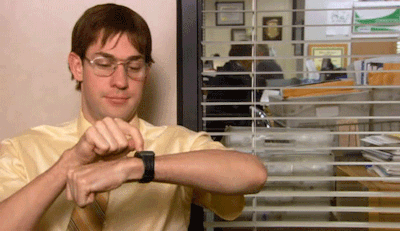 Long before middle schoolers figured out they could use that tech to sabotage math class scantrons, scientists were using it to launch megaton payloads into space.
And so it is with AI today. From the confines of Big Tech think tanks and drug company research labs, AI has found its way to middle schoolers' essay assignments.
But, unlike crypto, AI has also found its way to content creation – and that matters big time for small businesses in terms of time-saving (and money-saving) potential.
So while we're all waiting for crypto to figure itself out, we're much better off investing our time learning how AI can help build our businesses.
That being said…
How Do You Use ChatGPT with WordPress?
You might be wondering what all this has to do with WordPress.
Frankly, AI makes producing high-quality content for your WordPress site faster, easier, and more affordable.
Will it replace copywriters and content creators? Nope. After all, we still have – and love – our math teachers.
But what it will do is make the "dreaded blank page" a thing of the past. And what it can do is make things like customer service way faster and more affordable.
So, here's the ultimate guide to using ChatGPT on your WordPress website. Whether you use MemberPress or not, you'll find some innovative ways to incorporate AI into your content planning and publishing process.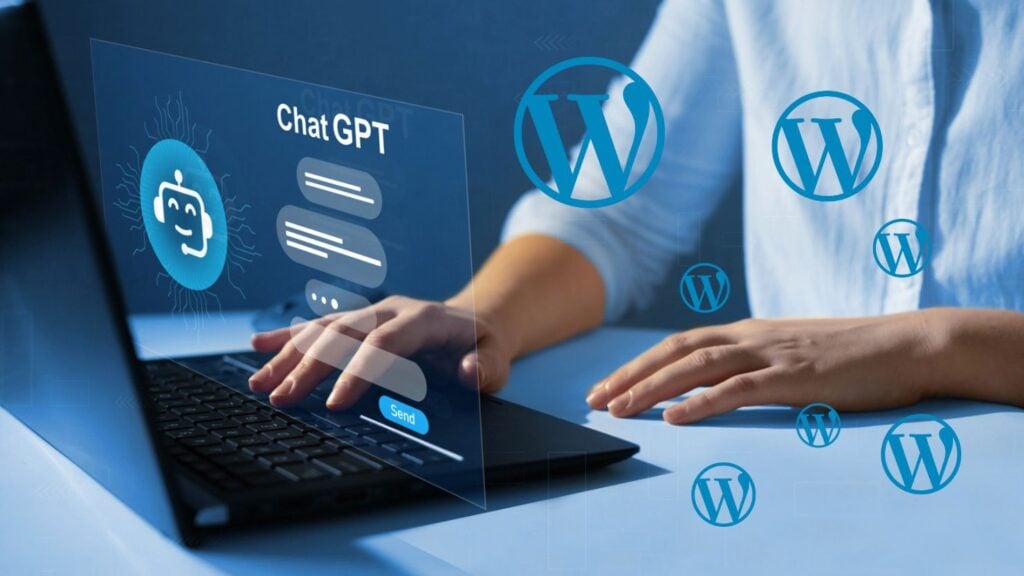 A Few Points…
This guide is intended to be the most useful thing you'll read on the topic of WordPress ChatGPT.
I'll actually be using ChatGPT to generate some of the content in this guide. And I'll show you exactly where I'm using the bot.
Thus far, 100% of the content you've read here is written by me with no assistance from AI.
If you're reading this post, I'll assume you're aware of what ChatGPT is already. So, we'll dive right into the various ways you can incorporate it into your website today.
I'll start with the most obvious use of the OpenAI product for blogging – writing a blog post.
Using ChatGPT to Write an Amazing Blog Post on WordPress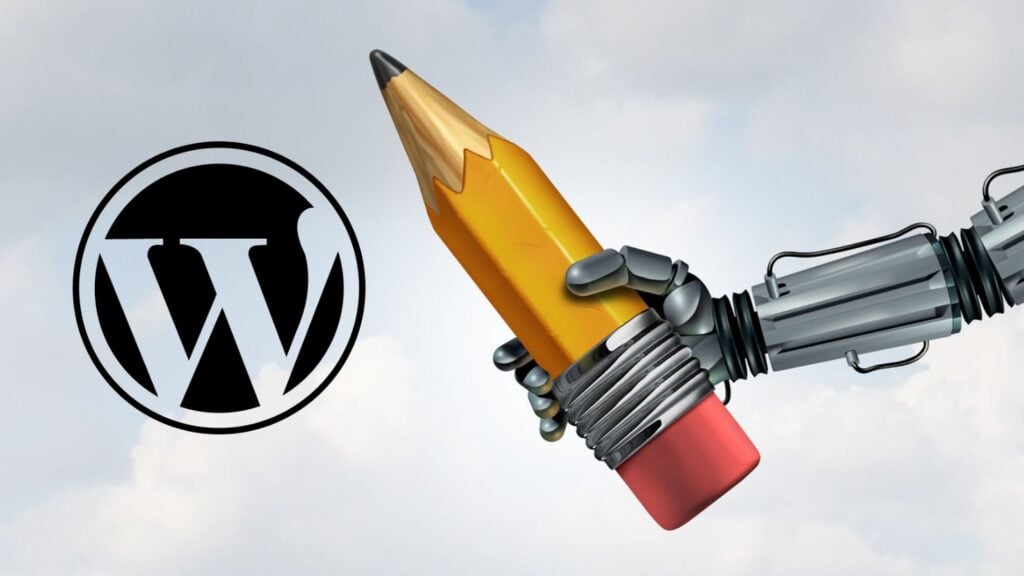 You might be surprised to learn how many blogs are using ChatGPT to churn out tons of new posts. But you must proceed with caution.
If you just copy and paste from the tool, you could end up destroying your blog. As it turns out, there are a number of ways to ensure you're using the tool as a resource and not a shortcut.
It's All About the Prompt
You're probably familiar with the saying "garbage in, garbage out." Well, one challenge is that ChatGPT can output decent responses, even when you feed it garbage.
And some bloggers may be tempted to just use the output generated with a lazy prompt. Unfortunately, content generated this way tends to lack personality. It can feel very plain and boring.
Successful use of AI begins with a well-crafted prompt. It's so important, companies are paying massive salaries for what they've dubbed "prompt engineering".
Some prompt-engineering positions come with salaries as high as $335k!
So, let's fire up ChatGPT and ask it for help generating a great prompt! You'll need to create an account the first time. But they've made that easy. You can log in with your Google account.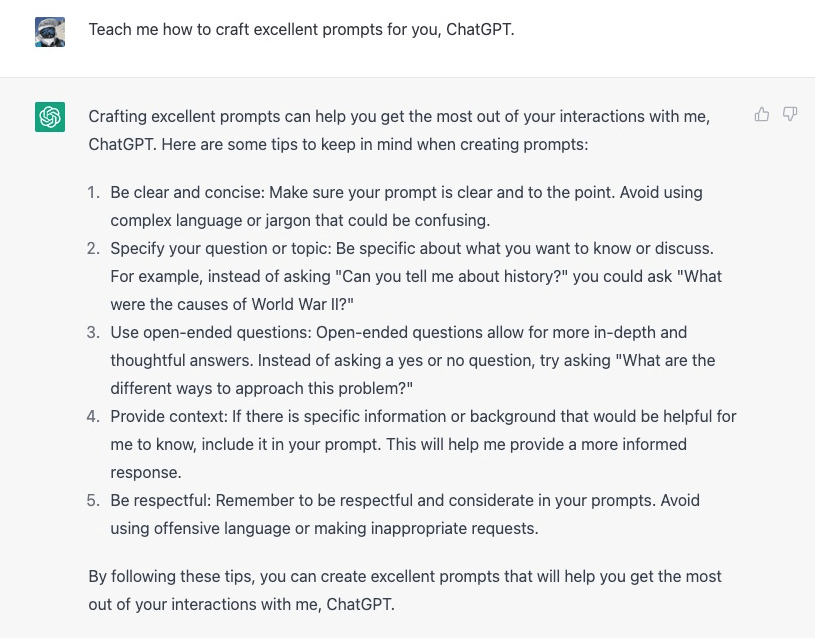 How to Create the Best Prompts for ChatGPT
As you can see here, by simply asking the bot to teach me how to craft excellent prompts, I receive the following helpful tips:
Be clear and concise
Specify your question or topic
Use open-ended questions
Provide context
Be respectful
I've found that the most important tips are third and fourth on the list. While my prompt here is open-ended, I could improve it by adding some context about the reason for the request.
I could add information about what my role is, for example. Adding context improves the output from ChatGPT.
Useful Content Creation Prompts for ChatGPT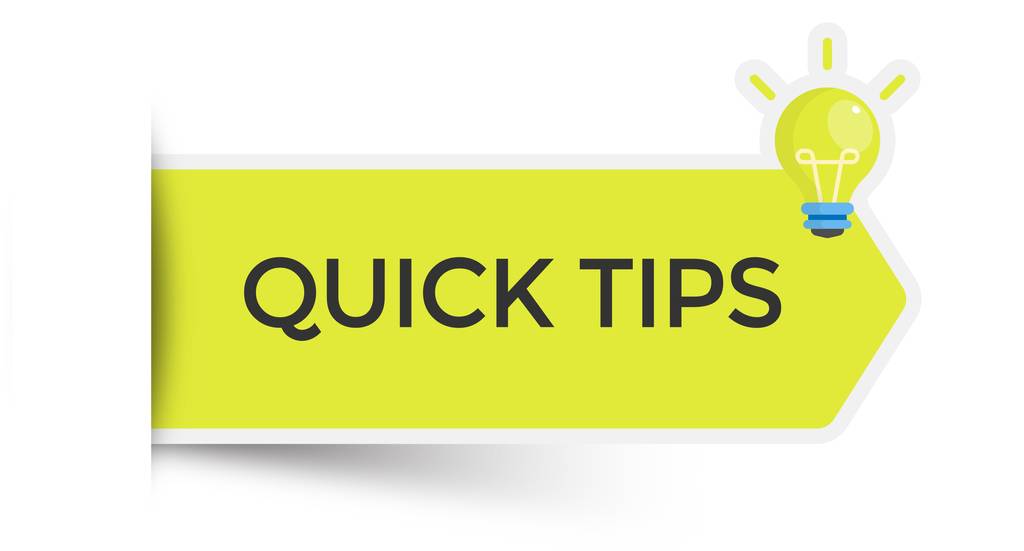 The more you experiment with prompting an AI chatbot, the better you'll get. Here are some ChatGPT prompt ideas to get you started.
Suggest X post titles for my blog about Y – This prompt will give you a number of creative suggestions related specifically to your blog topic

Create three email subject lines to promote my latest course titled [your course name] – email marketing prompts can streamline your marketing and help you drive traffic and conversions to your online courses

As a sales professional, explain the benefits of [your product or service] – you can have a lot of creative fun with this one

Suggest metaphors for [your product] and [your target customer] – In our case, this prompt might say "suggest metaphors for MemberPress and 7-figure creators"

Translate the following features into benefits – This prompt will really get the creativity flowing and improve how you communicate the benefits of your product or service

Analyze the following text sample for style and tone – This is how you can inform ChatGPT about your preferred writing tone and style
Use ChatGPT to Brainstorm WordPress Blog Post Ideas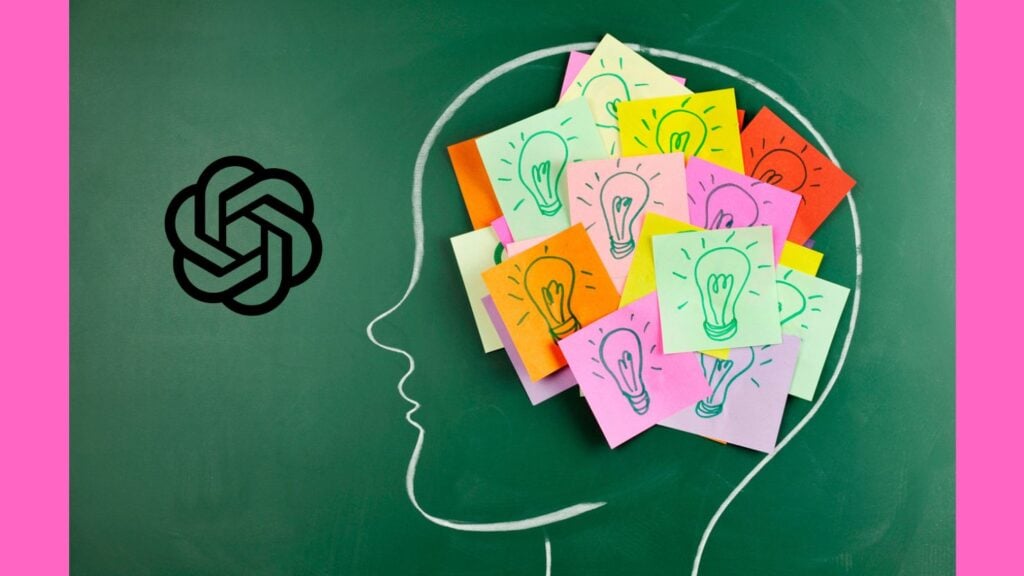 Now that you know what it takes to write useful prompts, you're ready to start generating some ideas for blog posts.
This works well in most cases. However, one limitation of ChatGPT's chat model is that it has only been trained on information through 2021.
So, you may have a hard time generating post ideas on trending topics. To illustrate the limitation, check this out.
Once you become familiar with its limitations, you can really dig in and make ChatGPT work for you. Just look at the results you can get when you feed it a high-quality prompt:
Check out those suggestions!
If you were planning a vacation to the Northwest, do you think these posts might interest you?
Proceed with caution though. It can be tempting to just ask ChatGPT to "Write a blog post for suggestion number one in the list". The AI could do it, but it wouldn't be altogether good.
Creating a Blog Post Outline with ChatGPT
This is where using AI for blog posts gets really fun. And the bot is really impressive with this task.
Once you've got some post ideas, start prompting ChatGPT to suggest some headings and a rough outline for your post.
For this example, I'm going to ask ChatGPT to create a blog post outline for my post about finding a great place to pick Huckleberries in Western Montana.
I'll incorporate what we've already learned about crafting a great prompt. Check this out.
Pretty slick, isn't it?
A post that followed this outline would definitely be helpful content for the intended audience.
How much time do you think ChatGPT just saved a blogger with this outline creation? From this point, I could either begin writing the post. Or I could hand it off to my copywriter and let them work their magic.
How to Integrate ChatGPT with WordPress
Okay, that was all really cool stuff, right? Well, buckle up! I'm about to turn the helpfulness meter up to max capacity.
Let's transform your content planning by connecting your WordPress site with ChatGPT. There are a number of ways to do it. And tech-savvy folks have been doing it for the past few months now.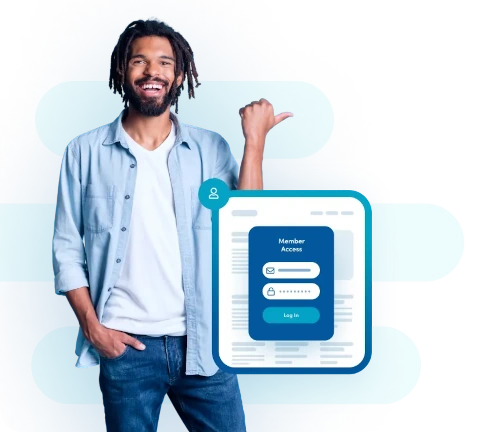 Get MemberPress Today!
Get MemberPress Now
See All Features
There are a few plugins that can connect OpenAI's ChatGPT to WordPress.
For the most part, these plugins simply allow you to prompt the AI model from within WordPress, and then display responses in the WordPress admin area. From there you can copy and paste the content where you need it.
While that's a step in the right direction, I'm more interested in using ChatGPT to automate routine tasks.
We've been using Uncanny Automator here at MemberPress for a while to help us automate common tasks.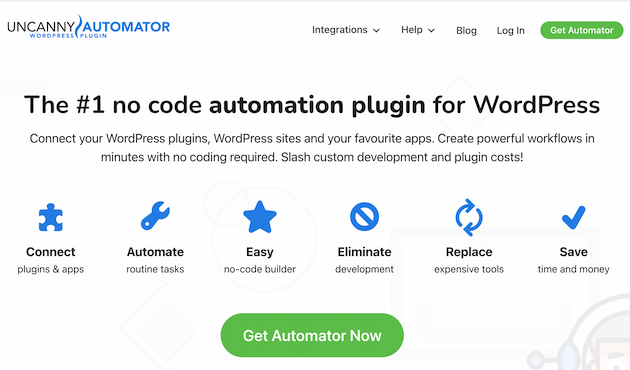 If you aren't familiar with Uncanny Automator, it's the best automation and integration tool for WordPress – and an excellent alternative to platforms like Zapier.
That's because Uncanny Automator lives right in your WordPress admin as a plugin, letting you build your automations right inside WordPress.
We've also been impressed with the hundreds of integrations available (and, of course, the fact that Uncanny Automator integrates directly with MemberPress).
So, to get started using ChatGPT with WordPress, you'll want to…
Install the Uncanny Automator Plugin
In the Uncanny Automator plugin, automations are controlled by Recipes.
A recipe is a collection of triggers and actions that accomplish a desired outcome (we'll get into that shortly).
For now, you'll need to connect Automator to your OpenAI account.
Connecting Uncanny Automator to OpenAI
Once you've installed and activated the plugin, navigate to the Automator menu in the WordPress Admin area, and select the menu item named Integrations.
Here you'll see options to integrate with most of the other plugins already activated on your site. For example, MemberPress customers will see the MemberPress logo as a trigger option.
Scroll down until you see the icon for OpenAI. It'll be grayed out until you connect. To do that, you'll need to generate an API secret in your OpenAI account.
Creating Your First Recipe for ChatGPT
Now you're ready to get cooking. Go to the Recipes section of Automator, and click to create your first recipe.
Select the plugin you'd like to trigger the automation with
Create the action(s) that should happen each time the trigger runs
Make sure both your trigger and action are enabled
Enable the recipe
Test your automation by taking an action that should activate your trigger
Check the Automator logs to ensure the automation ran as expected
These recipes can be very powerful, and there's so much you can do with them. Let me show you some innovative ways to use this new integration.
Automatically Create Blog Post Outlines for WordPress with ChatGPT
At MemberPress, the entire team contributes to our blog, and anyone can submit a blog post idea to our copywriting team.
For example, when our support team receives similar questions from multiple customers, they can tip off our Content Team on the potential for a blog post or "how-to" video.
Our team uses a post-submission form to forward these ideas to the writers. We designed the form so that it'd gather all the details and context copywriters might need to write an amazing post.
With Uncanny Automator, we put this process on autopilot. Here's how…
Go from post idea to full-fledged outline – automatically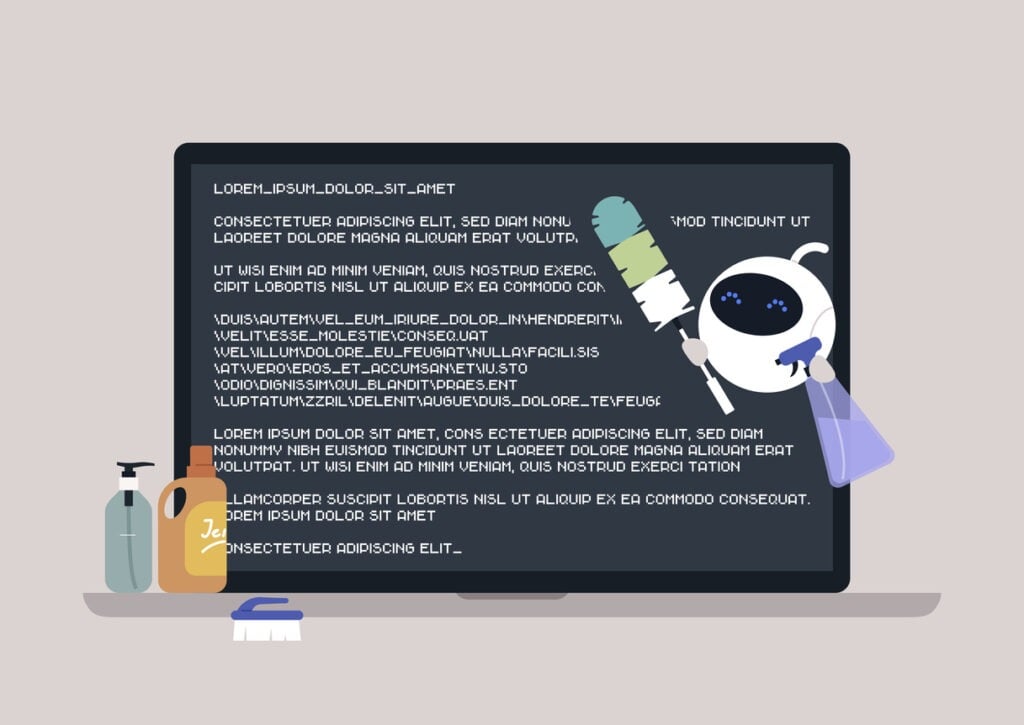 To create a super-powered idea-submission form, you just use Uncanny Automator to connect:
First, you build an idea-submission form with open fields for details. For example, for my Western Montana Huckleberry Picking example above, I could put together a form with these fields:
What do you want this post to be about? >> [main content topic]
What do you want this post to help readers do? >> [content purpose]
What specific points do you want to address? >> [talking points separated by commas]
Then I'd set up a prompt template in ChatGPT looking something like this:
Please create an outline for a blog post about [main content topic]. The post will help our readers [content purpose]. The outline should address the following: [talking points separated by commas].
Finally, I'd create an Uncanny Automator recipe to direct the following automatic process:
Form is submitted to Formidable Forms.
ChatGPT receives the form, generates a prompt, and creates a post outline.
WordPress receives the outline and flows it into a new post draft.
The end result? A perfectly crafted draft post outline ready and waiting for you (or your copywriter). The time-saving potential is undeniable!
But keep in mind…
The human element is still critical. The goal of content is to give value to your readers. So unless you aren't too concerned about quality, the bot can't replace your copywriters.
As I said, ChatGPT could write my whole Huckleberry post for me. But my goal was to elicit an emotional response from my readers.
To get that kind of response out of bot content would require quite a bit of research and editing.
How to Create a Course Using ChatGPT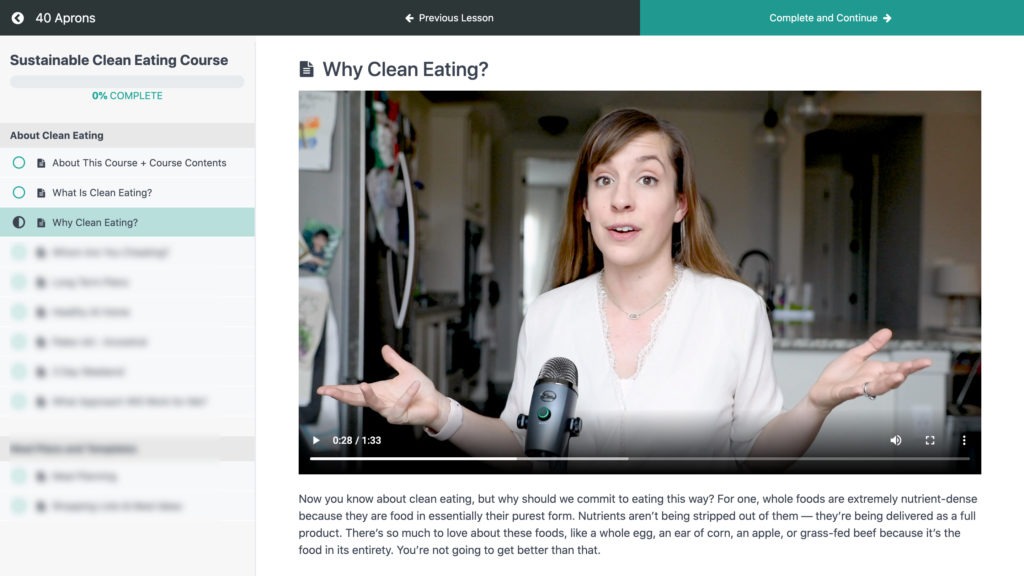 We just reviewed an awesome way ChatGPT can help you create blog posts. I showed you how to transform a blog post idea into a workable outline using AI and automation.
Well, guess what? It gets even better…
Thanks to the MemberPress ChatGPT integration, you can do the same thing with MemberPress Courses!
To create a complete course outline in MemberPress with ChatGPT, here's what you do…
First, build an internal form designed to capture course topics and objectives. Then build an Uncanny Automator recipe that'll direct this process:
Form is submitted
ChatGPT receives the form as a prompt to generate a course outline
MemberPress Courses receives the outline as a new course draft
Using your content creation skills, you can finalize and build out the course content following the AI outline. Major time-saver!
Go from topic to complete course outline – in a flash
In my example recipe I'll use Formidable Forms. But you can also use other popular plugins, like WPForms, to set your trigger.
Here's a screenshot of the available form integrations as of the writing of this post.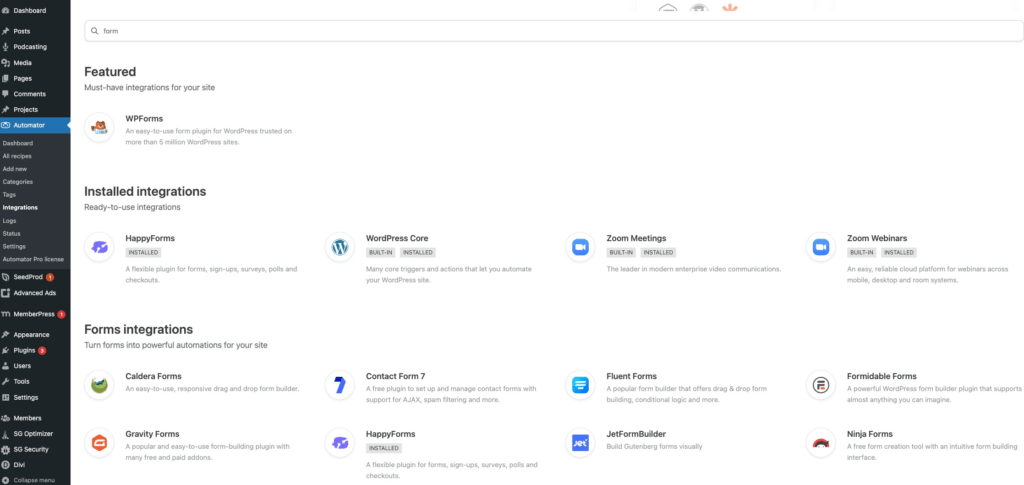 Since ChatGPT will use the form submissions to populate your prompt, make sure you have relevant form fields.
For example, my form includes fields for course topic and course objectives. The more detail you capture in your form, the better you can prompt ChatGPT.
So, here's a screenshot of my sample recipe in Uncanny Automator. Note that I'm using the action to Create a Post in WordPress.

In case you're wondering why I'm not using MemberPress Courses in the action, it's because MemberPress uses a custom post type for courses. So I just need to select the correct post type to create my recipe.
The image below shows exactly how to configure your action to create a MemberPress course.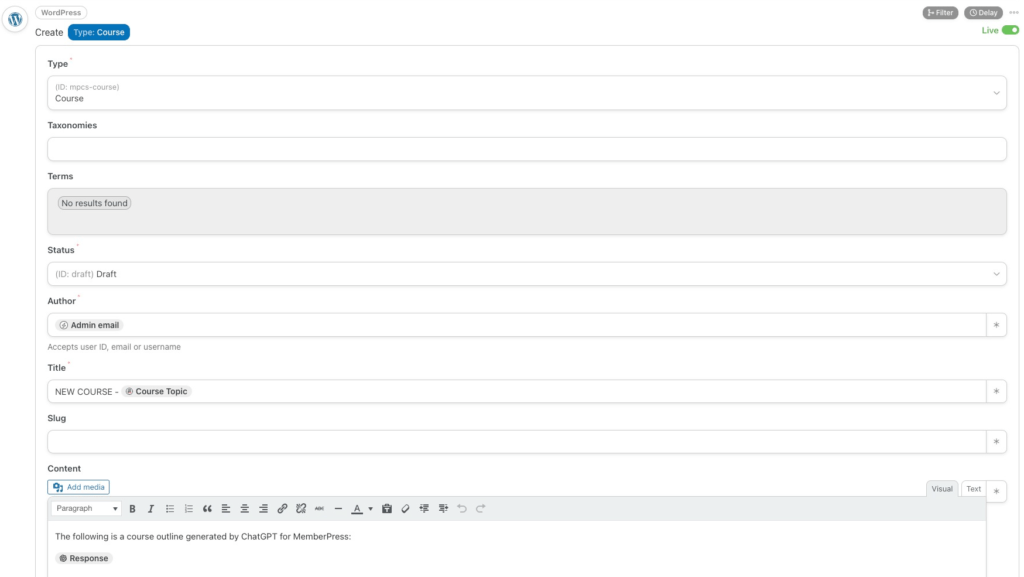 ---
As you can see, the time-saving potential is absolutely enormous when it comes to content creation and AI. But what's even more incredible is that you can use this tech to supercharge your customer service too.
Here's one of the many ways…
Reply to WordPress Blog Comments with ChatGPT
This one can really streamline your customer relationships and your blog management process.
With the WordPress Uncanny Automator integration, I was able to create a recipe that generates automated responses to approved comments on my sandbox site.
---
Disclaimer Time
We're not doing this at MemberPress, by the way.
And this is actually where things get a little tricky for me, personally (and as the MemberPress Growth Manager).
I prefer authentic engagement with humans. I think a person who decides to comment on this post might feel a bit put off to learn they were responded to by a bot. So, let me be clear: Real humans are manually replying to comments on our posts.
---
But that being said… no judgment here.
After all, startups can be terribly short on resources. A comment-responding chatbot in the early days could be just the time-saver you need to get things off the ground.
Plus, there are certainly ethical ways to use ChatGPT to streamline the comment-response process – even for the big guys.
There's no doubt. AI really shines when it comes to idea generation and creative prompting. So, why not use ChatGPT to provide suggestions for replies?
Go from tongue-tied to fully replied – in an instant
To get great response suggestions on post comments, create the following recipe: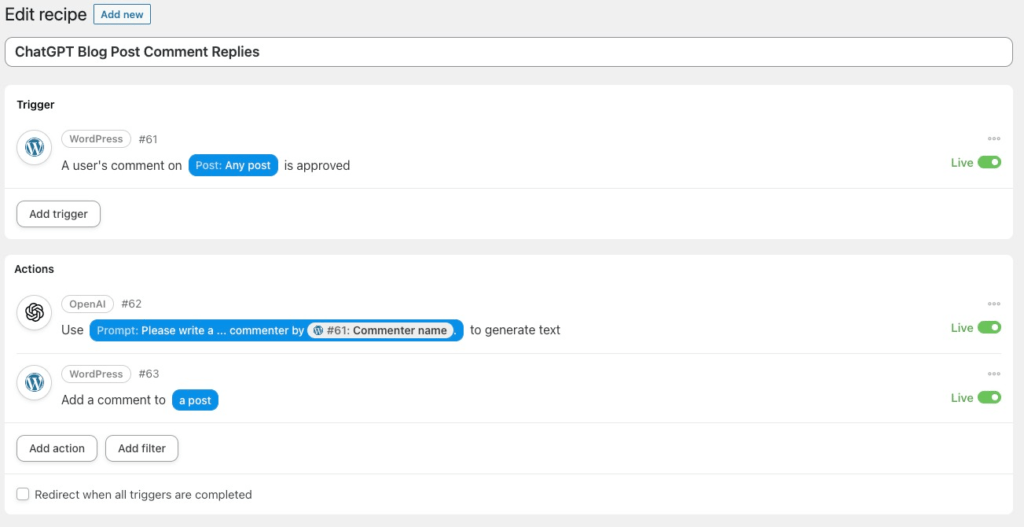 I posted a couple of sample comments on the post to test the integration recipe. Take a look below, and you be the judge.
How about these test responses?
Pretty great, right?
Given these responses, we could go in, read the user's comment, then make a few edits to add a personal touch, and we're done!
---
It's important to note that the current version of the Uncanny Automator WordPress integration doesn't support threaded comments.
The Uncanny Team has expressed some interest in adding support for threaded comments. But I'm not sure it ought to be a high priority. Do we even want bots replying to blog comments? Just something to think about.
---
More Ways to Use ChatGPT with WordPress
Are you sitting down? If not, you might want to lower the fancy stand-up desk, and have a seat for this next part.
Now that you have a firm grasp on how to use OpenAI's ChatGPT tool for content creation, it's time to expand. So here are a few additional ways you can use ChatGPT with WordPress.
ChatGPT Can Organize Your Membership Levels
This is a common question we hear from business owners wanting to add a membership component to their businesses:
How can I organize all the benefits into meaningful membership levels?
And here's a new, awesome answer: Let ChatGPT help you.
All you have to do is…
Prompt the AI with a complete list of all the features and benefits you want to offer.
Let it know how many tiers you'd like to have.
Give the prompt some context.
Here's what my prompts would like if I were to build a membership business around my hobby of wild Huckleberry picking.
The beauty here is that you can actually instruct the bot to format its response in a useful way.
In my case, that would be a table. Here's what ChatGPT came up with when I tried it out.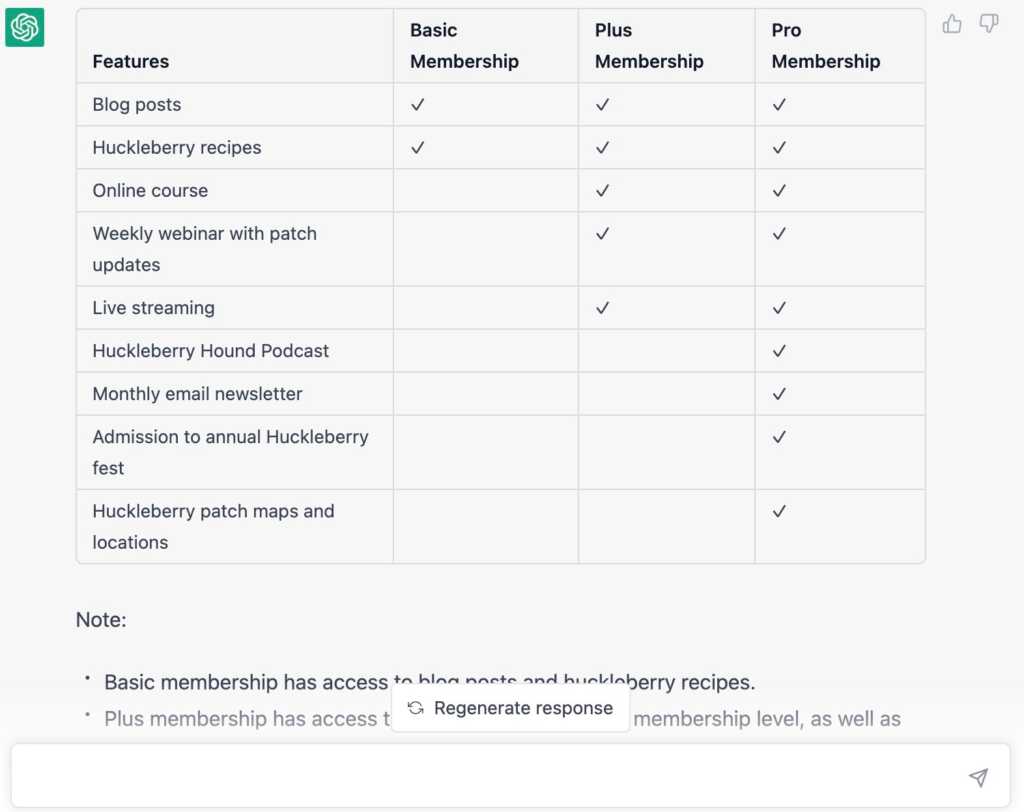 With a few edits, you can even use this chart on your site's pricing page to give customers a rundown on what each membership or plan tier includes.
Use ChatGPT to Create Page Content
You've probably already realized this. But everything you've learned here about blog content creation can be applied to virtually any type of content on WordPress.
It all comes down to your prompt. Make sure to tell the AI about your goals, and give it good details to work with.
How about a homepage? Maybe you need an about us or features page. Or what about a side-by-side product comparison?
Really, the sky's the limit.
Use ChatGPT for Coding in WordPress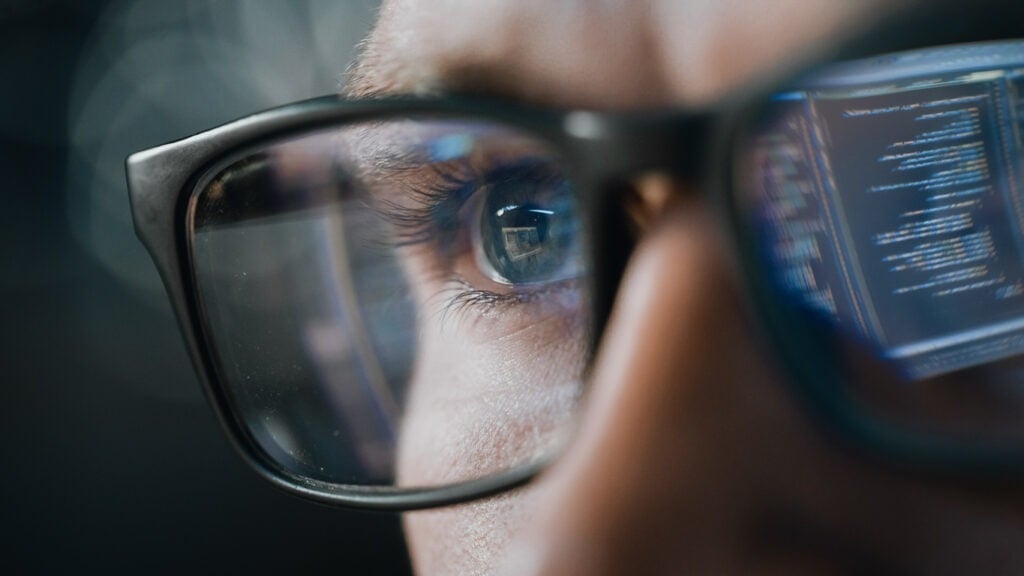 This one requires a bit of caution.
Just like you want a copywriter or editor (or even just a human) to review your text content, you don't want to blindly copy/paste code generated by ChatGPT. It's a good idea to have a trusted WordPress developer review any code you get.
But as with all things content, ChatGPT code can help you get started in major ways with minor things. I tested this with MemberPress recently. The result was very intriguing, although it didn't completely resolve the problem.
So, what I'm going to show you here doesn't necessarily accomplish the end goal. Keep that in mind.
Kickstart your coding
New-user approval is a feature request we've heard from a few MemberPress customers.
Some customers want to keep new members in a pending status where they can manually review and approve. And they want this to happen prior to processing the membership payment.
While there is a third party plugin that does this (New User Approve), I wanted to see what ChatGPT could do.
I didn't include the actual code generated by ChatGPT. Additional processes need to happen within Stripe for this code to process the payment once I approve the user. So, it's not complete.
But this example of how you can use ChatGPT to create WordPress code should get you thinking of the possibilities.
Some developers have even used ChatGPT to write entire WordPress plugins!
Improve Abandoned Cart Emails with ChatGPT
Have you ever received an abandoned cart email? They're pretty boring, right?
Since Uncanny Automator integrates with the major email marketing applications as well as WordPress, you can dial those emails up a notch. Just use Uncanny to connect OpenAI's ChatGPT to your abandoned cart email automations.
For example, you could create a recipe that populates custom email content right into the abandoned cart email in ActiveCampaign.
Even get creative! Use the "write a poem" prompt. Or maybe country music is your thing (it is for ChatGPT).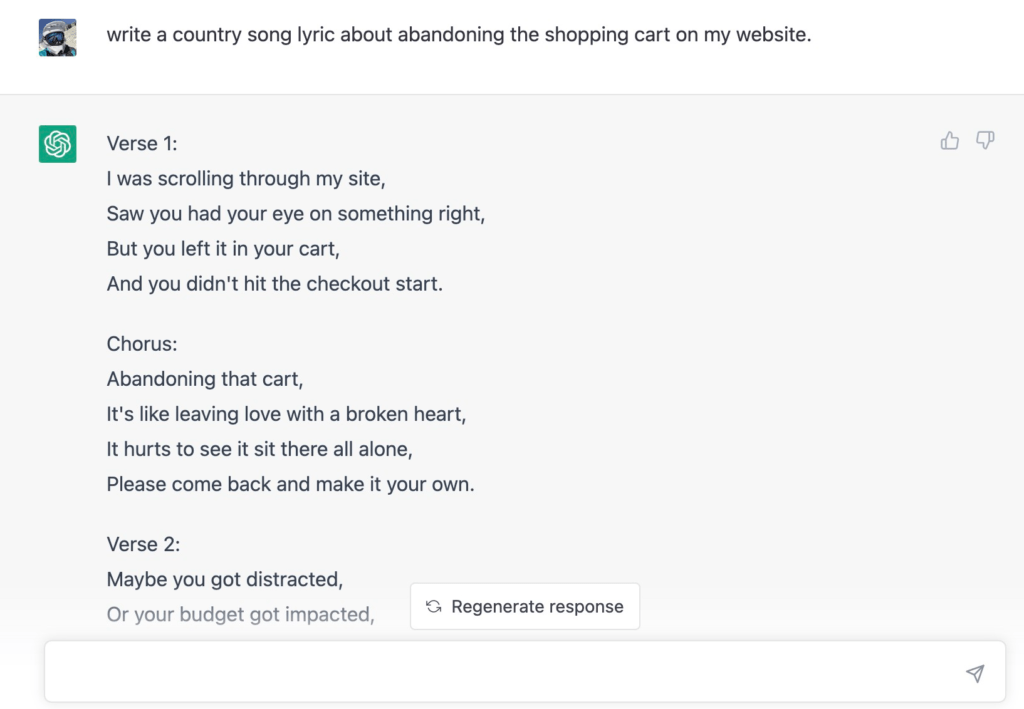 It's even okay if you want to go the straight-laced route.
In either case, ChatGPT can save you a whole lot of time when it comes to creating the kind of meaningful email content that keeps customers coming back.
Wrapping Up The ChatGPT WordPress Guide
So, there you have it. And it's really only the beginning!
As you can see, ChatGPT may not replace all the people (and that's good!). But it can sure help you streamline your WordPress website, blog, business, or membership site.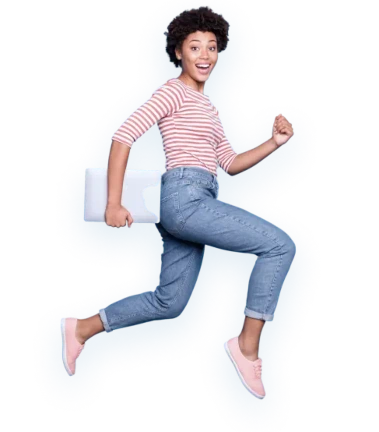 Get MemberPress Today!
Get MemberPress Now
See All Features
You've probably had several aha moments reading this post. Or maybe you're already using ChatGPT for WordPress in innovative ways. I'd love to hear your ideas. Let us know in the comments section!
If you liked this post, make sure you subscribe to the MemberPress blog!