If you're using WordPress to create a membership site, part of that process is deciding on a theme. But with so many options out there, which one should you choose?
Knowing the five best WordPress membership themes is a great place to start! Although any high-quality theme should work with your chosen membership plugin, selecting the right multipurpose theme has many advantages.
WordPress Themes for Creating Membership Sites
The good news is that the themes in our list all work with MemberPress (for sure) and probably any other high-quality membership plugin you may be using.
Not only that, but all these themes are easy to use. They also include premium content, as well as some of the latest tools for personalizing your WordPress membership site.
But before we get into the list, we want to tell you a bit about MemberPress Courses.
MemberPress Courses
If you're planning to use MemberPress and include online courses with your memberships, MemberPress Courses is definitely your best bet. It's built right in!
Once you're signed up for MemberPress and chosen your theme, all you need to do is activate MemberPress Courses. Then get busy creating your curriculum.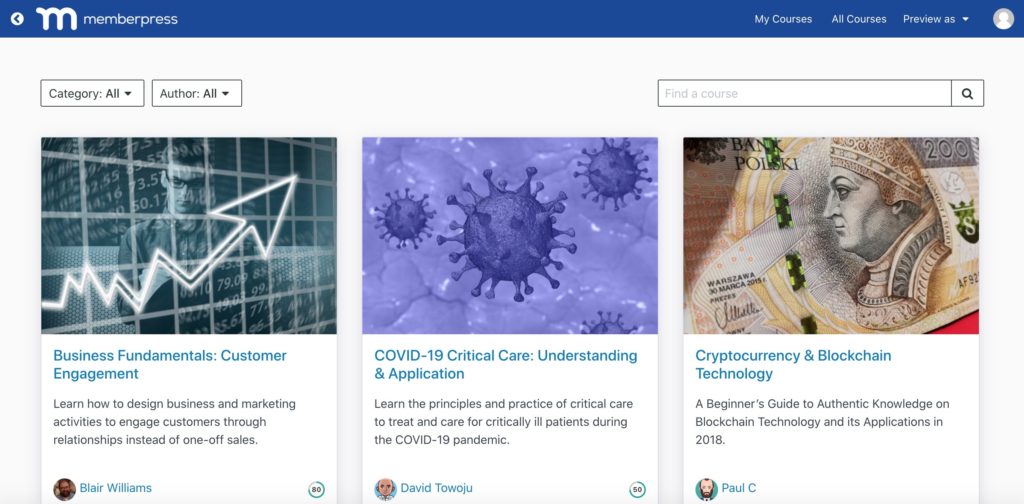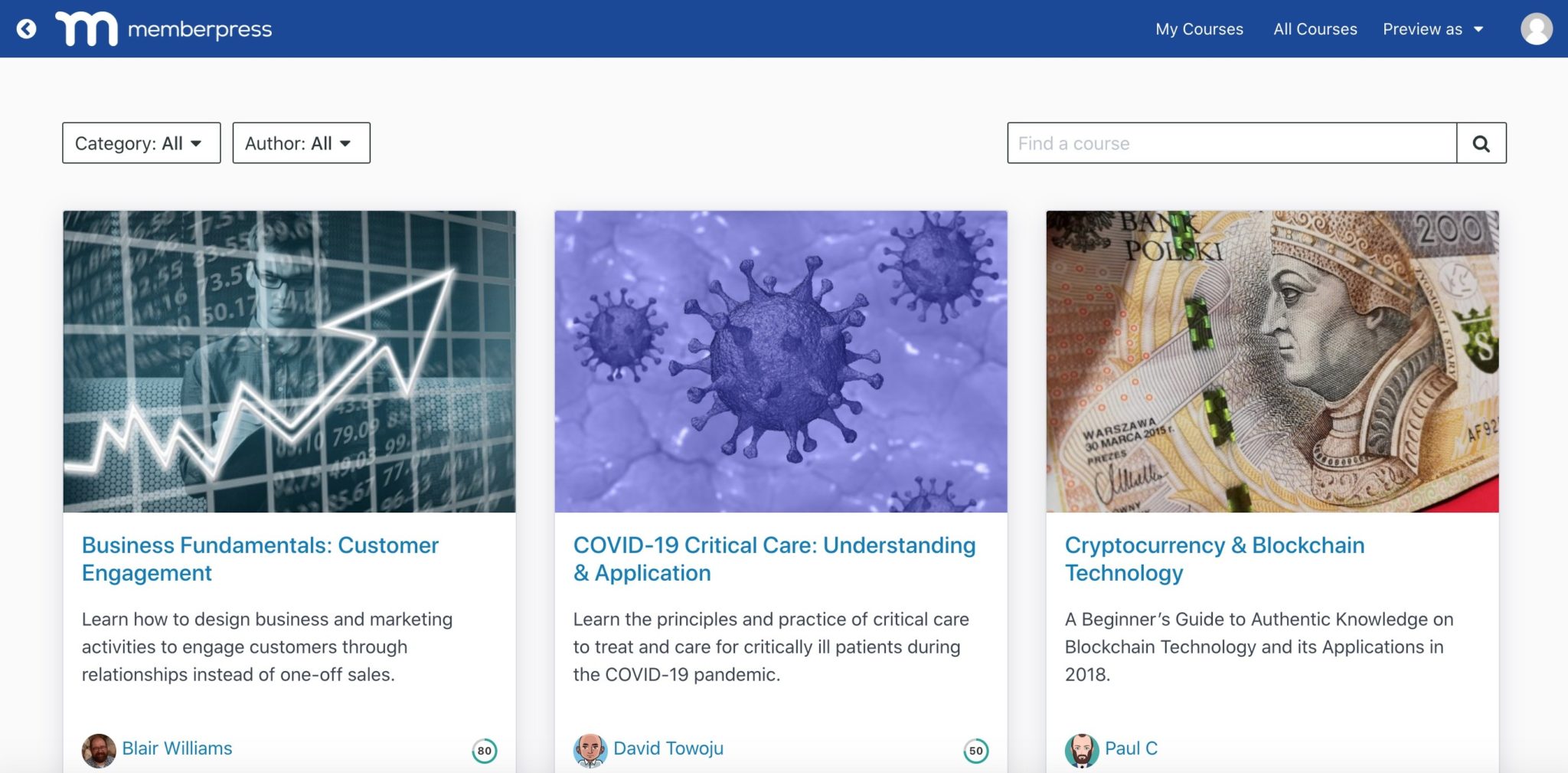 With its drag-and-drop interface, the add-on's 100% visual builder makes it easy for anyone to create and sell online courses.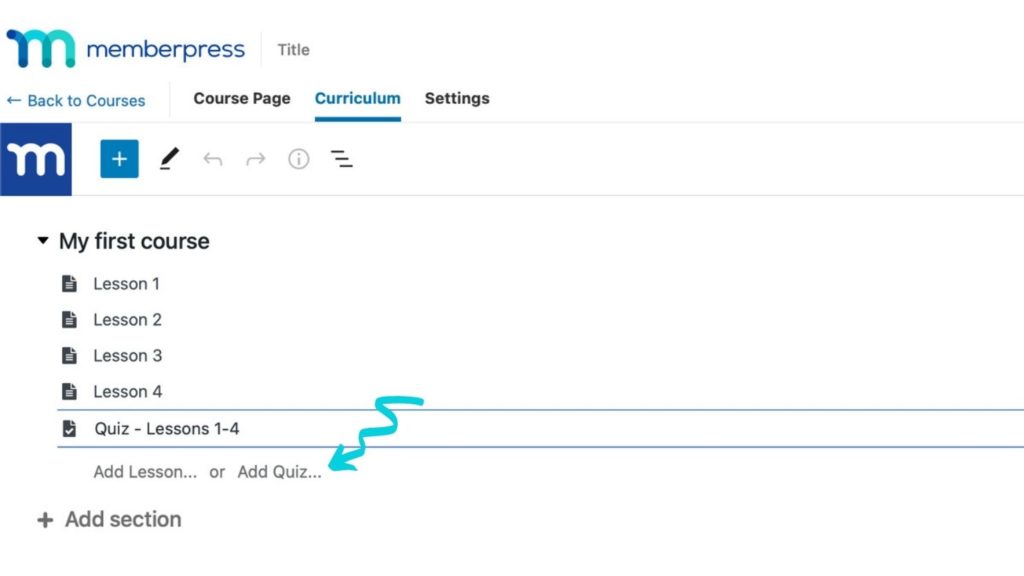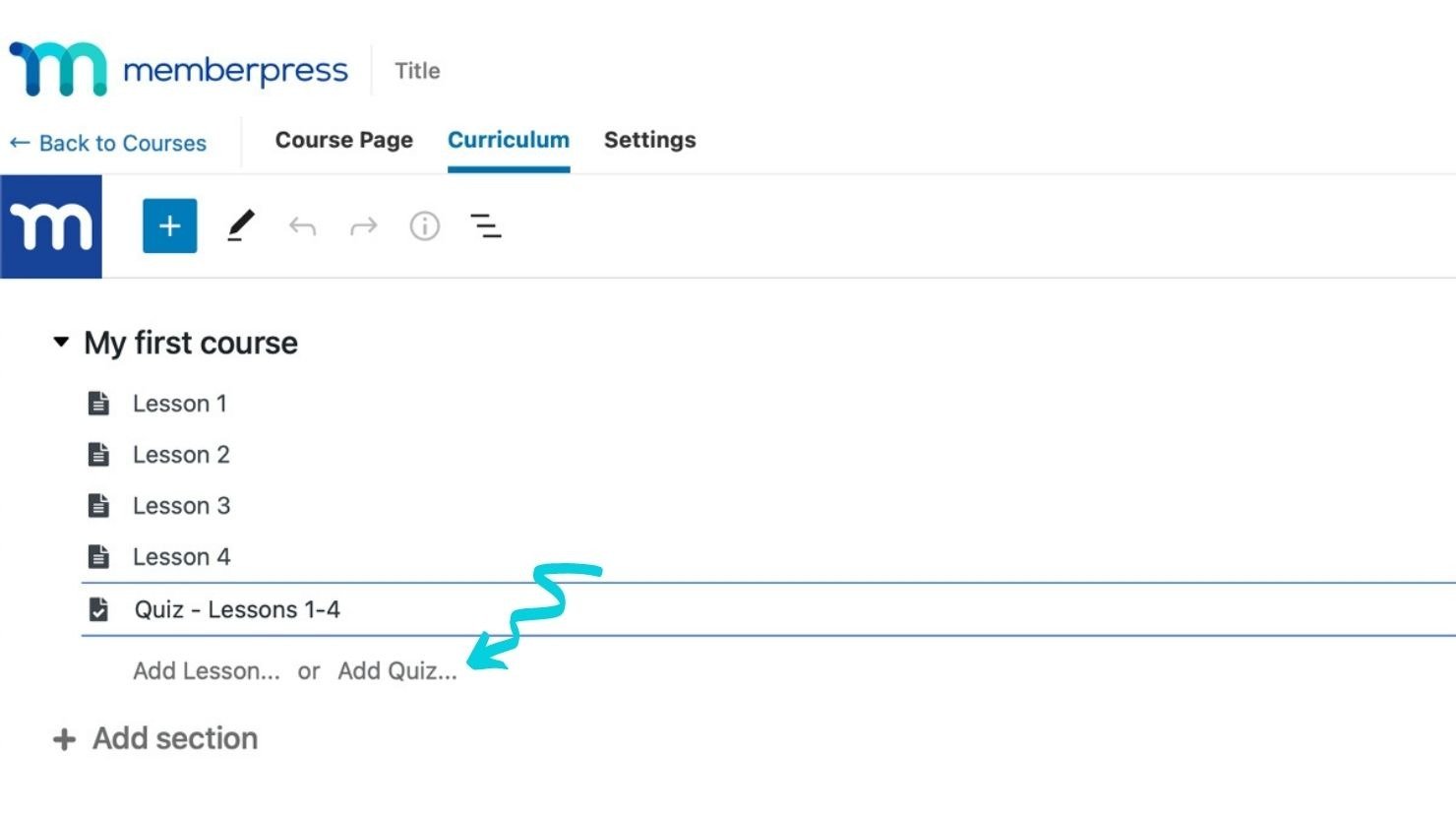 Building out your curriculum requires no complex coding, and there's even a built-in progress tracking feature and quizzes.
The best part is you can protect your course content using MemberPress' powerful access rules, and you have everything you need to create your online course website in one place – no additional plugins required.
That said, let's get to the five best WordPress membership themes!
#1 – Divi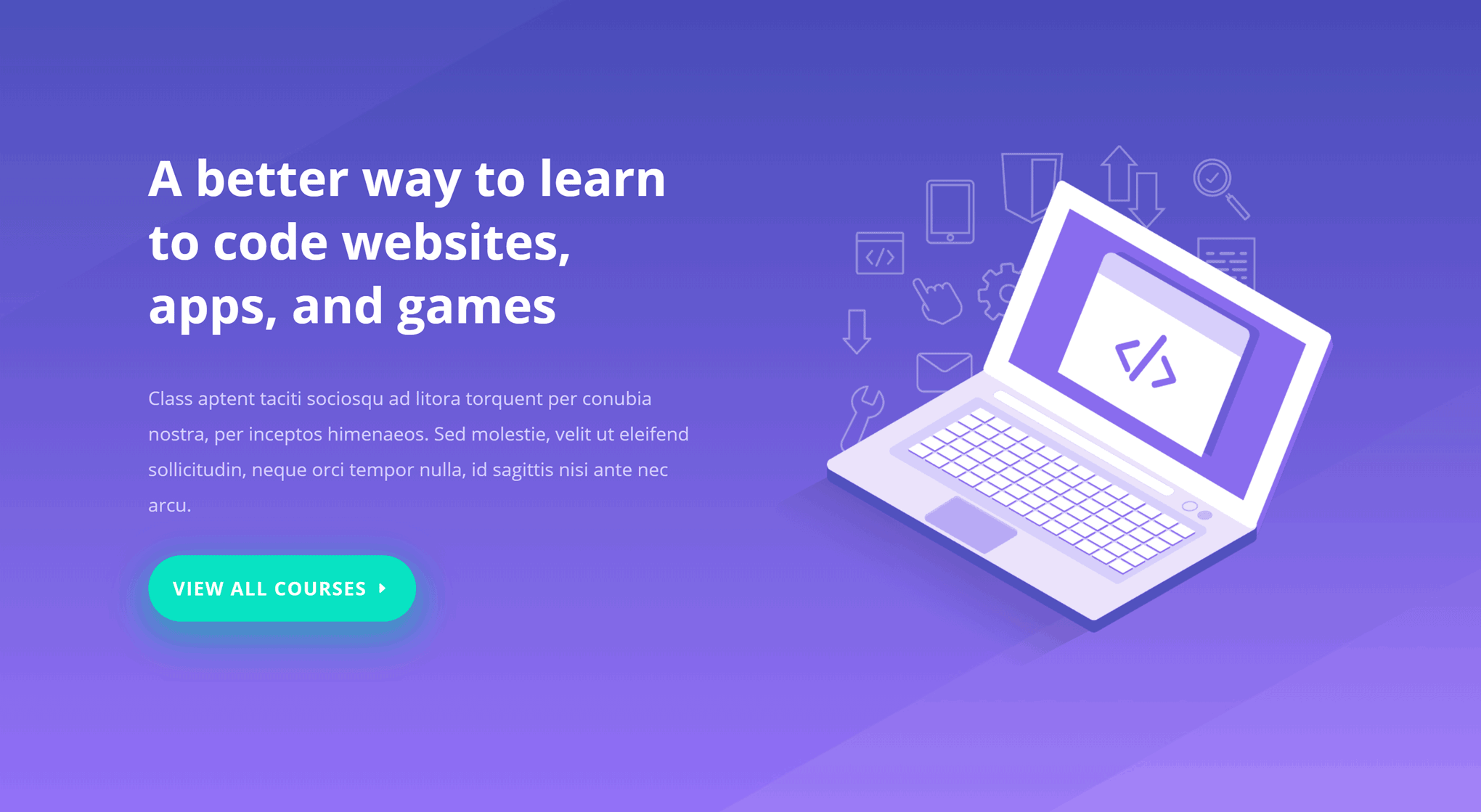 Divi by Elegant Themes is a multipurpose theme that allows you to create any type of website with WordPress. In addition to its integrated visual page-builder tool and other customization options, Divi's growing library of pre-built templates puts website creation right at your fingertips.
Among those templates is the LMS layout pack, which you can import to your WordPress site in just a few clicks.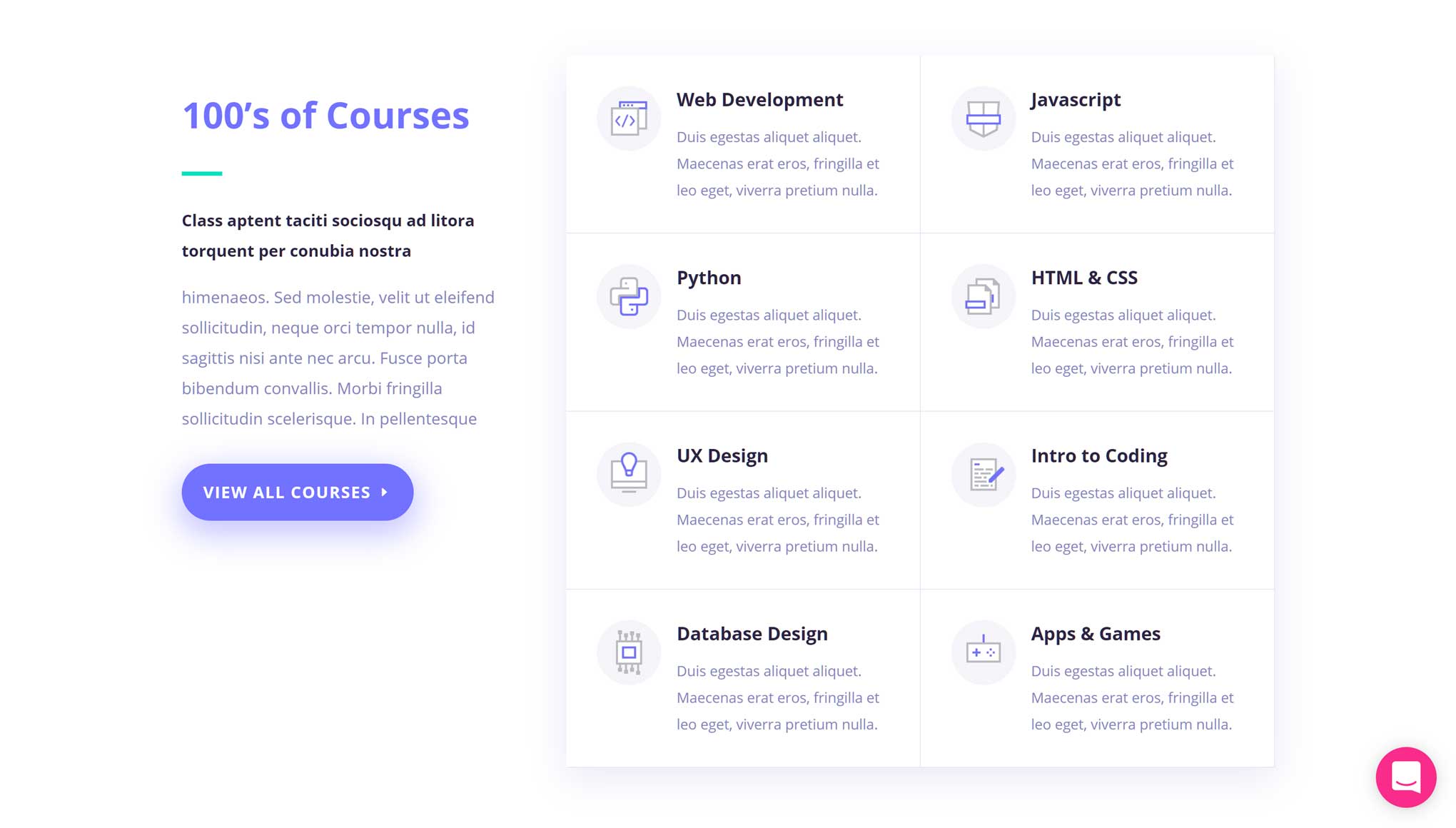 The pack not only looks professional, it includes two different homepage layouts, templates for your course pages, a pricing-comparison page, and layouts for all the other content your membership site is likely to need.
You can preview the LMS layout pack on the Elegant Themes website to see what your membership site could look like with Divi. Since everything is fully customizable, you can either use these layouts as they are or fire up the Divi Builder to start personalizing them.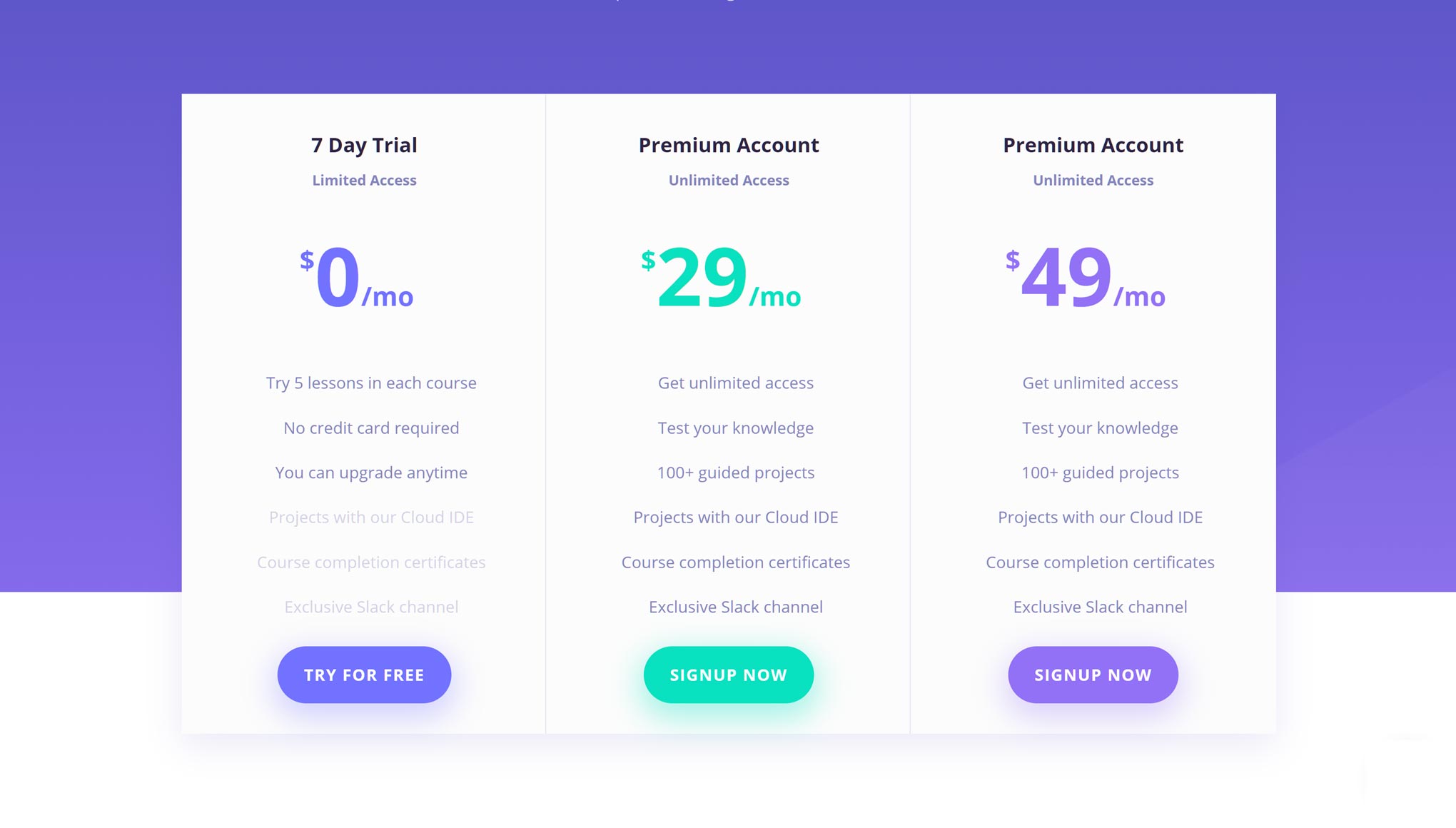 One great reason to use Divi for your site is its tutorial on the Elegant Themes blog. It walks you through the process of creating a membership site powered by the MemberPress plugin.
If you're new to creating membership sites with WordPress and you'd like a little extra help, this tutorial will bring you up to speed.
Pricing starts at $89 per year.
#2 – Astra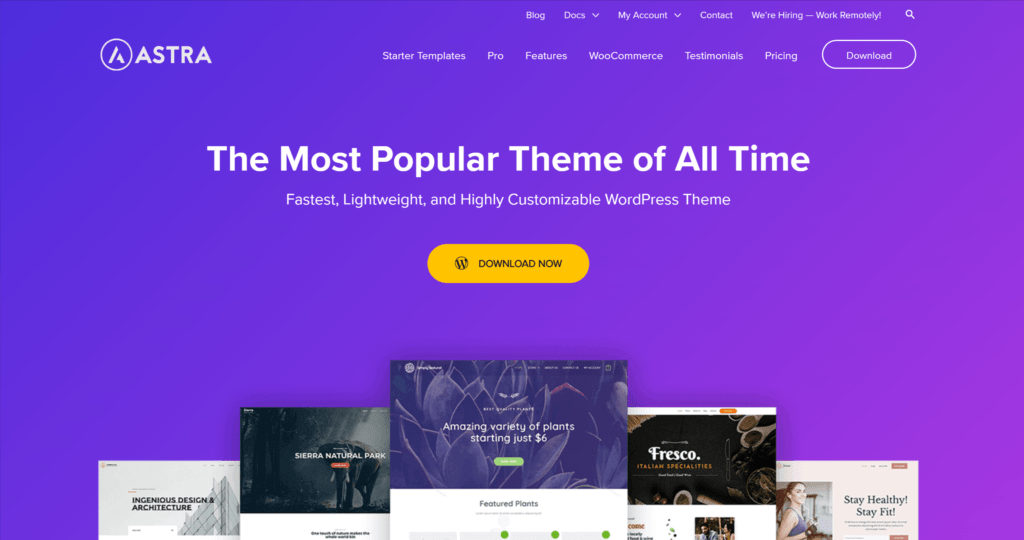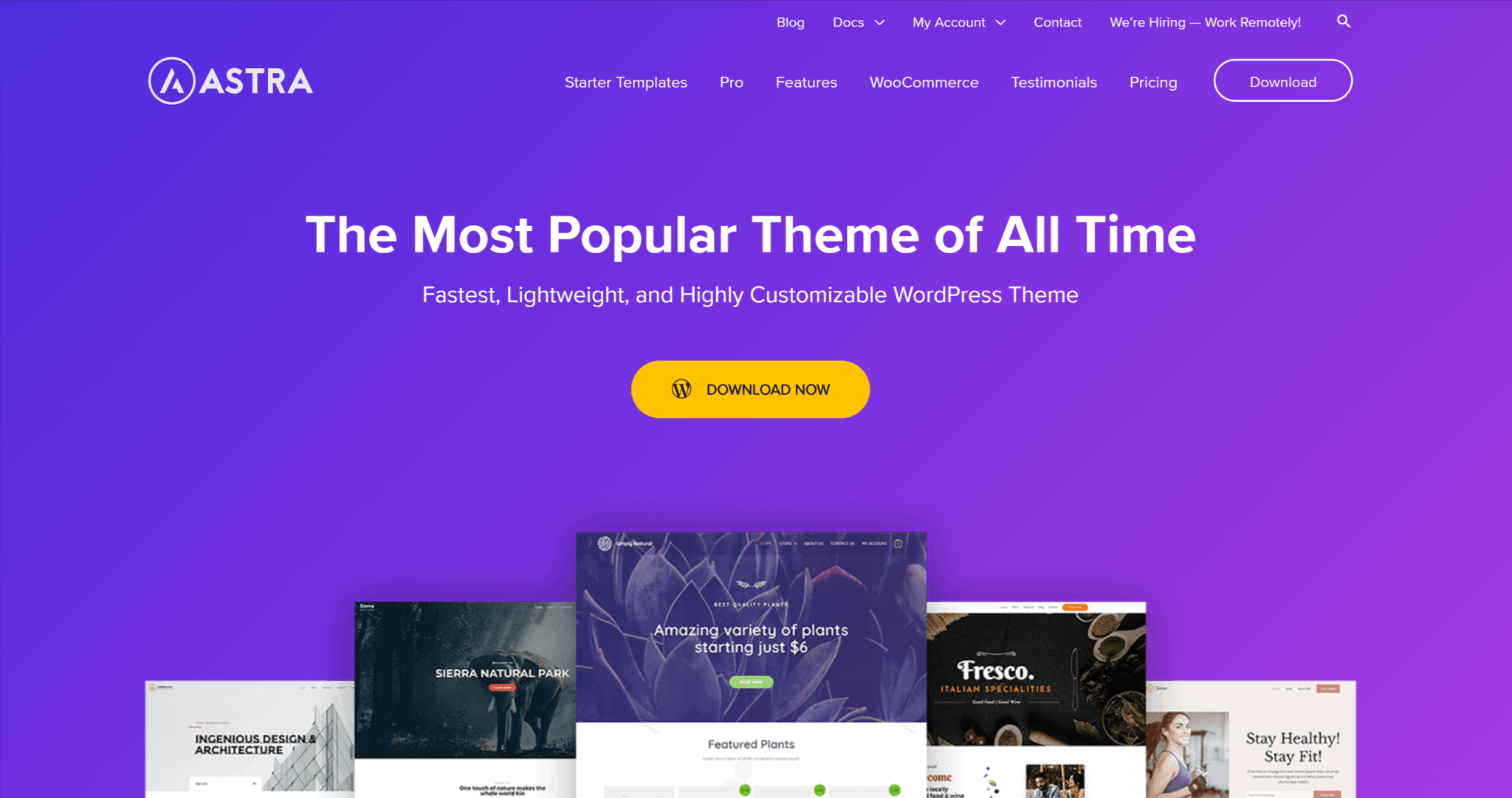 The Astra theme was created with beginners in mind. It's especially great if you want to start selling courses as part of your membership site. And it works with WooCommerce, so you can add an ecommerce component to your site without having to write code.
Using the Astra theme will save you hours of time because there are no complicated settings or configurations to worry about. You can install different starter sites by simply clicking on them and following the instructions provided inside your dashboard.
Pricing starts at $49 per year.
#3 – Themify Ultra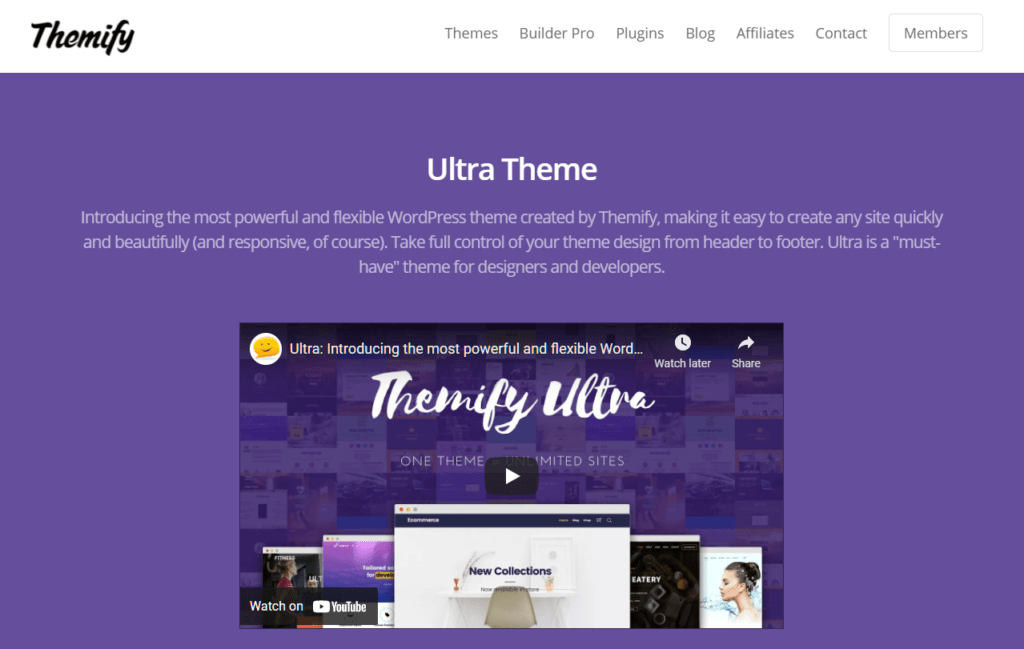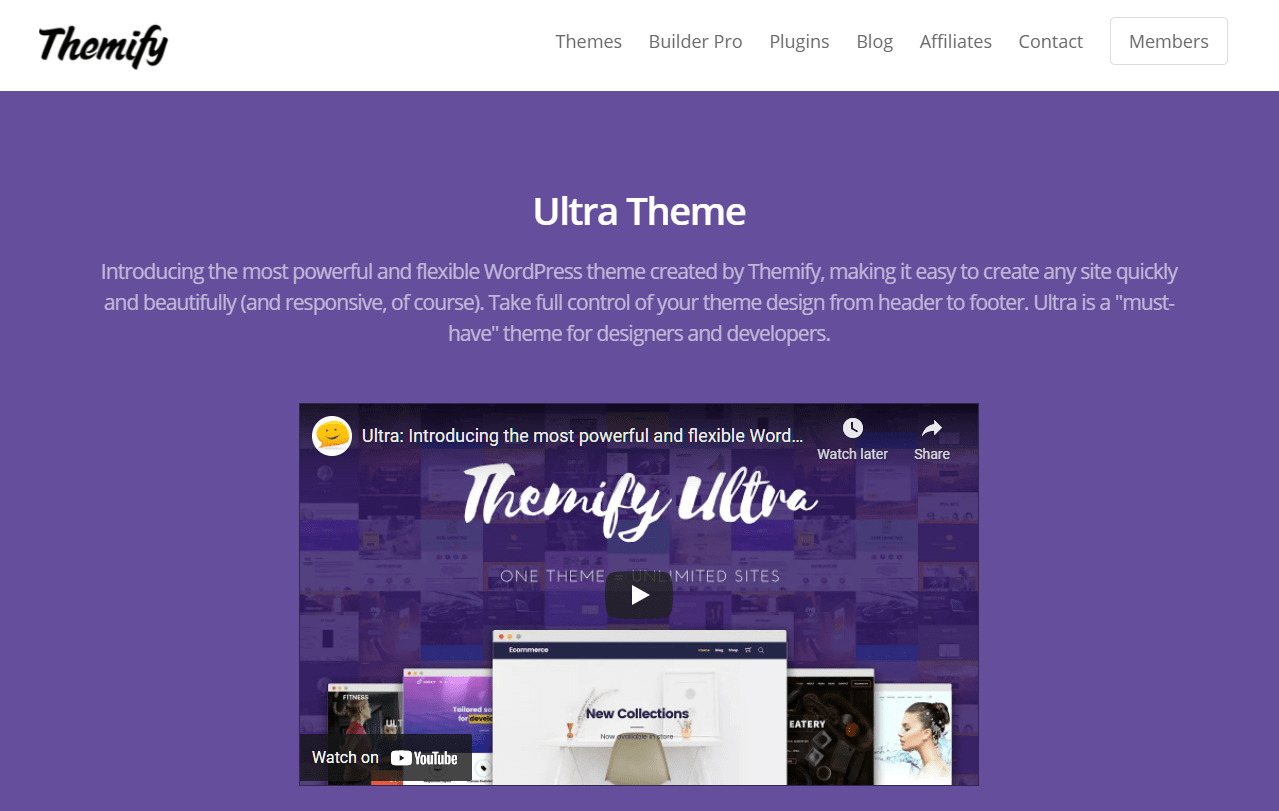 If you can't afford to hire an agency or developer to build your membership site for you, but you still want something that looks great, works well on all devices, and is super easy to use, you might give Themify Ultra a try.
The Ultra theme has everything you need to create a membership website that will impress your audience. It's fast loading, SEO optimized with schema markups, compatible with all modern browsers, and responsive on mobile devices. The drag and drop page builder makes it easy even for beginners to create beautiful layouts – no coding skills required!
Pricing starts at $59 per year.
#4 – Binder Pro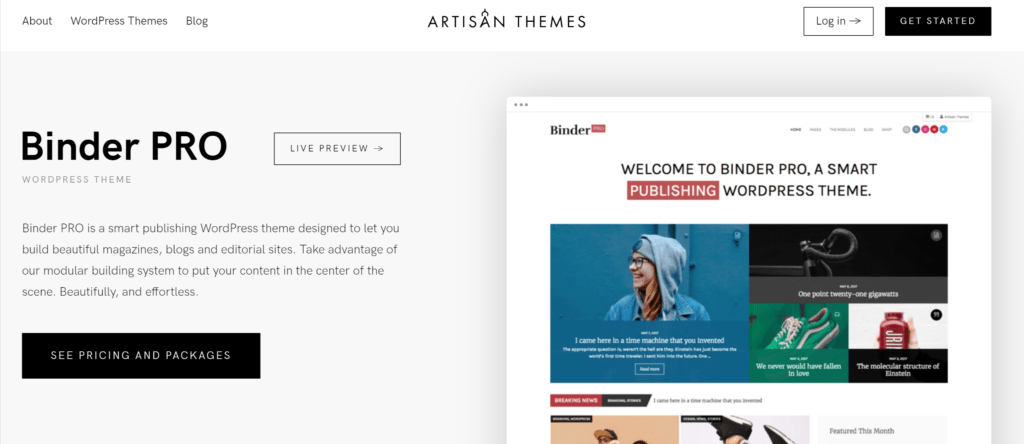 The Binder Pro Theme by Artisan Themes is a multi-purpose theme that makes it easy for you to create your own membership website with drag and drop modules.
It's the perfect solution if you're looking for a premium WordPress business theme that also works for membership sites. It has everything you need at an affordable price.
The best part about Binder Pro is how simple it makes setting up your membership site. You can use its ready made templates or create your own page layouts from scratch using the built-in modules. As with the other themes on our list, you don't have to worry about coding skills or hiring a developer with Binder Pro.
Pricing starts at $129 per year.
#5 – The Thinker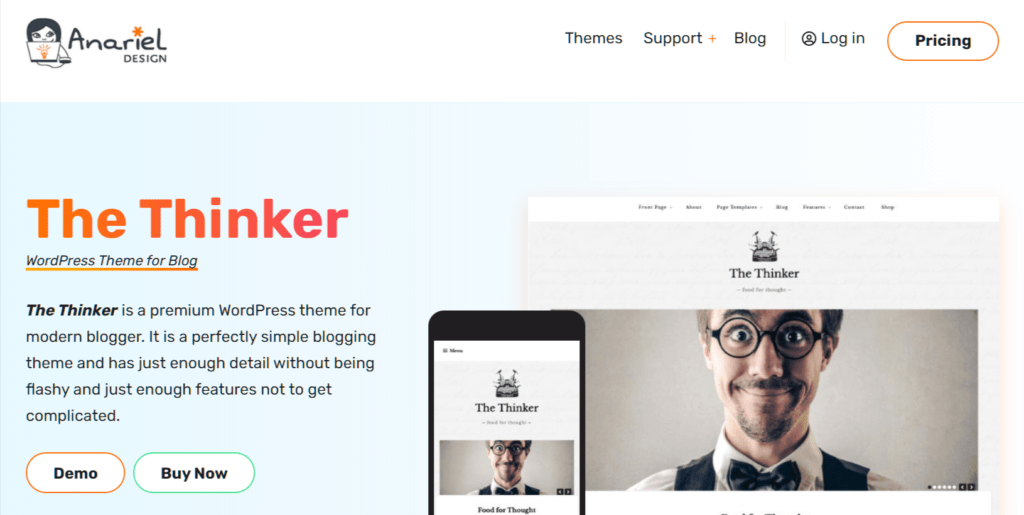 The Thinker theme by Anariel Design was built with bloggers and content creators in mind. The theme offers a beautiful design that's perfect for showcasing your content in the best possible light.
It includes multiple page templates, several widget-ready areas, a premium WordPress slider, contact form support, and more.
The Thinker isn't just another boring blog theme. It's an elegant solution to all the common problems you might face as a blogger or content creator running a membership site. You can easily create beautiful landing pages with this multipurpose website template without any coding experience at all.
Pricing starts at $59 per year.
Final Thoughts
It can be tough to find an impressive free WordPress theme built especially for creating membership websites. However, with prices starting at $49 per year, investing in a premium membership-focused theme is well worth it.
If you do decide to purchase one of these premium WordPress themes for your membership site, you'll get access to professional templates and a useful features, along with premium support you can turn to if you run into any difficulties.
Of course, all good WordPress themes work with MemberPress and other leading membership-site plugins. However, if you're going for the best of the best, choosing a theme designed with membership sites in mind is your best bet.
Which theme would you choose for your membership site? Let us know in the comments below.
If you liked this post, make sure you subscribe to the MemberPress blog!