When creating a new website it's vital to have the best plugins. With them, you can make sure your website runs efficiently and has all the operability your users need and expect.
There are close to 55,000 plugins for the world's most popular website platform, WordPress. So it's no wonder that many people have no idea where to begin when it comes to picking the best ones.
We're here to help clear the air and show you some of the best WordPress plugins for your website. The functions vary, but they all have one thing in common…
These plugins will help you make the most of your experience as you build and refine your company website and blog. Let's dive in!

The first plugin on our list is OptinMonster. This plugin is designed to help you build your email lead lists. It also helps to convert:
Potential customers who leave your site with an abandoned cart.
Visitors who try to leave your pages without seeing the best you have to offer.
Out of the box, you get a host of pre-made opt-in forms. These are essentially popups that encourage customers to sign up for your newsletter or take advantage of an offer.
It's a breeze to take the pre-made forms and use the drag-and-drop builder to customize them for your website. OptinMonster uses smart technology to show the right offer to the right customer at the right time.
Plus, with the MemberPress OptinMonster integration, you can harness the power of the #1 lead gen and conversion optimization engine, right inside MemberPress
If you want to build your email list and retain otherwise lost customers, OptinMonster is your solution.

Speaking of great drag-and-drop plugins, next on our list is Beaver Builder. This plugin is perfect for those who want to build websites but have no idea how code.
Once you integrate this plugin into your WordPress website, you'll be able to simply click, drag, and drop cell boxes, add text, images, and more in minutes.
Beaver Builder is also an excellent tool for those who want to design a quick landing page or coming soon page prior to site launch.
You can get your page up and running and start collecting email leads right away (when combined with other plugins).
You can find out more and try Beaver Builder by clicking here.
One of the most important tools for any website owner is Google Analytics. MonsterInsights allows you to bring your analytics account right to your WordPress dashboard in minutes.
A staggering two million people use MonsterInsights on their websites to track day-to-day stats and see where there's room for improvement.
With MonsterInsights, you can see the traffic coming to your page in the form of page views and session views, but it also does much more.
Get data on the demographics of people coming to your website by gender, location, age, and more. You can even take it a step further and see how people are getting to your page, whether it's from your social media, direct search, or stumbling across your site through a search engine.
Combine all this with the ability to tweak and customize your settings, and this plugin gives you an unmatched analytics experience.
ActiveCampaign is one of the most popular email service providers out there — and for good reason!
ActiveCampaign allows you to take your email leads and build custom, easy-to-sort lead lists. With multiple lead lists, you can easily send the right emails to the right customers.
And ActiveCampaign, you can also reach out to people who've made purchases or shown interest.
Additionally, ActiveCampaign allows you to get your newsletters out to customers without manually sorting through thousands of email addresses.

When it comes to generating recurring revenue, many business owners are opting for membership-based websites.
MemberPress makes setting up a website with gated content a breeze.
The setup is designed for those who want to quickly and easily create a membership site and even create online courses without the need for complex coding. (Though the plugin does include the option to create custom CSS styles.)
Once MemberPress is installed, it's easy to add and manage payment gateways — it integrates with all the big payment companies. You can also create customized tiers with exclusive content for customers, depending on their subscription level.
What really sets this plugin apart is the fact that you can integrate it with virtually any existing WordPress theme, add your own exclusive password-protected communities for members, and create timed coupons, all from your WordPress dashboard.
WPForms is a plugin that every single site owner can use. This plugin allows you to create custom, beautiful forms across your entire WordPress website.
Regardless of whether you own a blog, an ecommerce store, or a blend of both, you're going to absolutely need forms.
One of the most common ways WPForms is used is to create contact pages so customers can reach out if there's a problem, but this plugin does a whole lot more.
WPForms comes out of the box with an intuitive drag-and-drop builder that allows you to create login pages, polls, order forms, payment fields, and much more. And they each only take about 5 minutes to set up!
There's a Basic, Plus, Pro, and Elite version to suit any budget.

WP Mail SMTP solves a problem that many WordPress users might not even know they have. The issue with WordPress emails by default is that they don't make it to the user's inbox.
The reason for this is that hosting companies use a PHP mail function to put out emails. As a result, many big-name email providers like Gmail and Yahoo mark these emails as spam.
WP Mail SMTP fixes that issue by changing your old PHP to a trusted SMTP (Simple Mail Transfer Protocol). As a result, you get all the emails from your WordPress site when something happens that requires your attention. This plugin helps you stay on top of things once your site is up and running.
Note: Rather than using WP Mail SMTP, you can play with WordPress SMTP settings. With a few lines of code added to your functions.php file, you can route all outgoing emails via reputable ESPs, such as SendGrid, Mailchimp, and others. Here is an awesome guide on SMTP settings from Mailtrap.
SeedProd is known as the #1 coming soon/maintenance mode plugin on WordPress. This simple plugin is perfect for those who are starting a website but aren't ready to launch.
It features a real-time page builder with 500,000+ WordPress themes to choose from, so you can build and customize your coming soon page from the ground up.
SeedProd comes with a slew of features to make your landing page not just beautiful, but effective.
The plugin comes out of the box with a contact page. It also gives you the ability to grow your email list and social awareness in anticipation of product builds as you get closer to launch.

It's hard to count the number of links we see online every day. Pretty Links makes it so that your links are memorable and effective in that sea of information. There's a free and premium version of this plugin, depending on your needs.
When you install the Pretty Links plugin you're able to manage all of your links — including those oh-so-important affiliate links — in minutes. All of your links are available in one place so you can easily track, change, and share them with the click of a button.
This is the perfect tool for bloggers, business owners, podcast creators, and anyone who uses a WordPress website with links.

SEO is critical when it comes to ranking high in Google's search results.
AIOSEO not only makes SEO easy, it also helps you build a well-oiled website with no broken links, thanks to its 301 Redirect feature. It even gives you the ability to redirect changed URLs automatically.
The greatest thing about AIOSEO is that it allows you to create and tweak your on-page SEO in minutes with its easy-to-understand tools.
It does things like prompt you to create meta descriptions and let you know if you've used your keyword too much or too little per page. The plugin also gives you a good understanding of how your SEO will work with your social media.

Grammarly is not a WordPress plugin in the traditional sense, but it does work seamlessly with WordPress. You'll love this tool if you want to make sure everything you publish has great grammar and spelling.
When you install Grammarly you'll start with the free version, which catches glaring mistakes. There's a premium version available for people who want to make sure they're always publishing their best work.
As you type, Grammarly works right behind you, looking for any spelling and grammar mistakes. Seconds after a mistake occurs, the plugin highlights the error and gives you multiple solutions.
It's an excellent tool for those who want to appear professional and reputable without investing hours upon hours in proofreading.

Whether a website is big or small, security is always a concern. All it takes is one smart hacker and you could find yourself in a load of trouble. Sucuri helps give you the peace of mind you need.
This plugin monitors your website in real-time against malware, brute force hackers, and more. There's a whole slew of other great features included with this tool.
One of the best is that it allows you to back up your website so that if something should go wrong, you can bring your site back without rebuilding from the ground up.
Sucuri also offers solutions if you're currently experiencing problems with hackers. It can identify the problem and make sure it's far, far away from your valuable website.
WooCommerce is THE plugin to use if you plan on building an online store within your website. It's currently sitting at five million+ active installations.
The plugin integrates seamlessly with WordPress themes and all free and premium plugins, making it an asset for business owners who want to get their product out to the public.
You can use it to sell single products, memberships and subscriptions, recurring purchases, bulk product purchases, and much more.
With WooCommerce, you can create your storefront, set up shipping your way, establish your payment methods, and even rope off your sales to specific locations. Creating an online store has never been this simple.

Building tables and charts on a WordPress site used to be a big deal. Website developers would have to use trial and error to get it just right. The TablePress plugin has changed all that.
TablePress is easy to install and even easier to use, allowing you to create beautiful, eye-catching charts without issue.
One of the best features of this plugin is you can include your tables on multiple pages and update all instances from within the plugin. That means you'll save time and energy and have great-looking charts across your entire website.

Insert Headers and Footers does much more than the name implies. Normally, when you need to add code to a header or footer, you also have to go into your theme and make changes there. This plugin puts an end to that hassle.
After you've written the snippet code you want to add, you just plug it right into your headers and footers, and there's no need to add additional changes.
The best thing about this plugin is that you can add in code from Google Analytics, Facebook Pixel, and of course, your own CSS, all from one place.

Shared Counts is a free plugin that makes social media integration a breeze. You can quickly add social share buttons to your entire website with just a couple of clicks. It's the perfect tool for those new to WordPress and career web designers alike.
Many people love the fact that this plugin also includes a share count button that varies based on the page. This feature helps build your social credibility, giving you the opportunity to prove that people love your content.

In this day and age, quick customer service is the key to success. LiveChat helps you deliver a quick, concise customer service experience to your clientele without all the trouble of building your own chat software.
Once you install this plugin you can set up your customer service line, and people with questions about your product or brand can reach out via the smooth, easy-to-use interface.
One great thing about this plugin is that you can download the application to your phone, so you're always connected to your website if someone has an issue.
You can also connect LiveChat to your current email marketing and customer helpline, making integration a breeze.

Formidable Forms is an excellent plugin for those who need a "smart" form builder, as this creation tool comes with conditional logic. That means if someone comes to your page and begins filling out your form, it will change and respond to the answers they provide.
The great features don't stop there. Formidable Forms also allows the person filling out the form to upload files (if you decide to include that option when building) and makes it easy for you to check and view the files after they're uploaded.
This flexible plugin also comes with the option to make SMS forms, PayPal Forms, Woocommerce entry, and more.
When it comes to speed, WP Rocket brings your WordPress website to the next level. After installing this tool you'll be able to improve your overall loading speeds and performance.
WP Rocket helps web developers speed up site performance in a number of ways, starting by automatically turning on cache settings that optimize individual pages. The tool also automatically applies compression where appropriate.
There are other features for those who aren't as tech-savvy. Some of these additional features include lazy loading images and minification. All in all, WP Rocket is one of the best ways to speed up your WordPress site.
Peace of mind comes with knowing that if something were to go wrong with your website, you'd be protected. UpdraftPlus is a WordPress plugin that gives you that piece of mind by allowing you to back your site up and retrieve it if needed.
The free version allows you to easily save your site, email, and more. The premium version is designed for those who want to make sure that should something happen, they can bring their site back up quickly.
With premium, you get priority support and a whole host of extra features, making this one plugin worth upgrading.
Last but certainly not least is SEMRush. This plugin is designed with the professional marketer in mind.
With this tool, you can research keywords, check your backlinks, see who's talking about your brand, and that's not all.
SEMRush gives you an edge, allowing you to gain valuable insight into your competition. You'll be able to see what they are doing right and where they can improve.
All of the features available in this plugin make it a valuable asset for the business owner who wants to kick their marketing up to the next level, all while having their tools available in one place.
Do you have any WordPress plugins you swear by? Let us know about it in the comments section!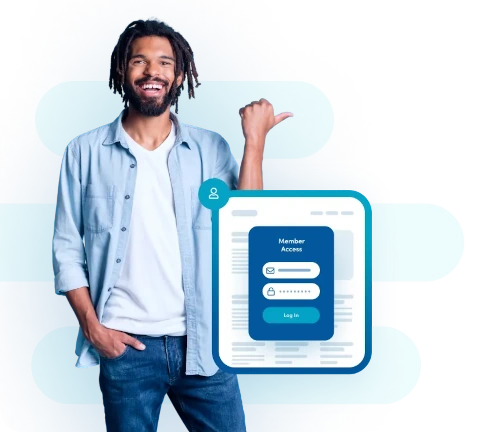 Get MemberPress Today!
Start getting paid for the content you create.
Get MemberPress Now
See All Features
If you liked this post, make sure you subscribe to the MemberPress blog!