By now, you're probably aware of just how useful social media can be, particularly when it comes to promoting your website.
You may even have developed an effective digital marketing strategy already, and started growing your brand's social media presence. Still, how can you ensure that your followers are visiting your website?
If your goal is to drive traffic back towards your site, look no further than Instagram – one of the fastest growing social media platforms today. Through the clever use of linking and sponsored content on Instagram, you can ensure that your website hits those high-traffic targets.
In this post, we'll explore the benefits of Instagram, and explain how to use Instagram to drive traffic to your website. Let's get started!
Why Instagram Is a Powerful Marketing Tool
Social media has quickly become one of the most powerful tools in any website owner's collection. Effective use of social media sites can help your business deliver stellar customer service, promote new content, and increase conversions.
Although there are a number of social media networking sites out there, Instagram is one of the most useful. Instagram was created in 2010 as a way to share mobile photography online, and has made its mark as an image- and video-sharing platform.
The site is now owned by Facebook, and has quickly built up a huge user base. Over 854.5 million people are active members of Instagram today.
In fact, Instagram is topped only by Facebook and YouTube in numbers, making it one of the largest social media platforms in the world.
Despite its original focus, the sheer reach Instagram provides makes it an ideal place to promote your business or website. The platform offers a number of advertising solutions, and its highly visual nature makes content creation simple.
Instagram is also an excellent way to interact directly with your audience, and thus build up strong brand loyalty.
Although it's important to gather a following on Instagram itself, the platform is also a key vehicle for driving traffic back to your website. Fortunately, there are a number of easy ways to do that.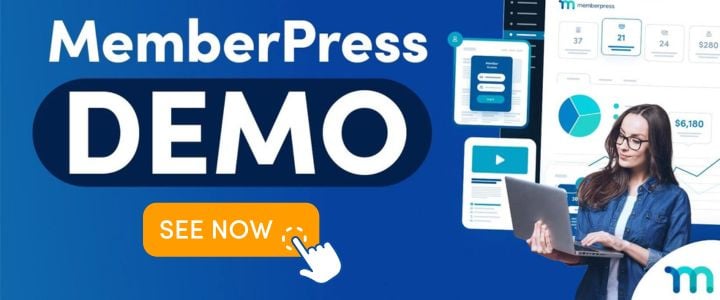 4 Ways to Promote Your Website on Instagram
Regardless of the size of your Instagram following, the true power of the platform isn't unlocked until you bring at least some of those users to your website. In the next few sections, we'll cover several methods for getting the job done.
1. Include Links Throughout Your Profile
Each Instagram user has the option to include a link in their bio. This is the only place on your profile where you can directly add a link, so it's important to make the most of it:
Your bio should always contain a link to the page you're hoping to drive users toward, which is easy enough. However, most businesses link to their home pages, and leave it at that.
In contrast, your bio link is most effective when it's frequently updated. Consider linking to a particular page or product on your website instead – preferably one that's related to your most recent Instagram posts.
Then, using phrases like "link in our bio" in your posts is a smart way to increase the number of users who actually click on it.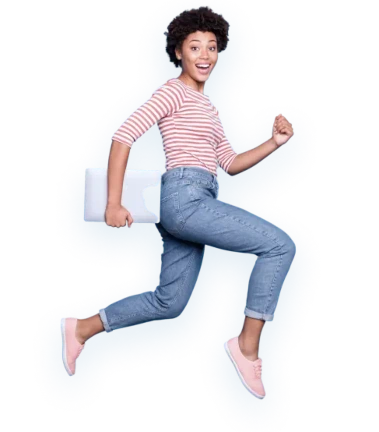 Ready to Start Your Online Business?
Trust the world's #1 paywall, subscription, membership, online course, and monetization plugin for WordPress.
Get MemberPress Now
See All Features
2. Use Instagram Insights
You may not realize that Instagram offers fairly in-depth analytics solutions within its base service. The built-in tool, Instagram Insights, enables you to quickly access a wealth of information about your audience: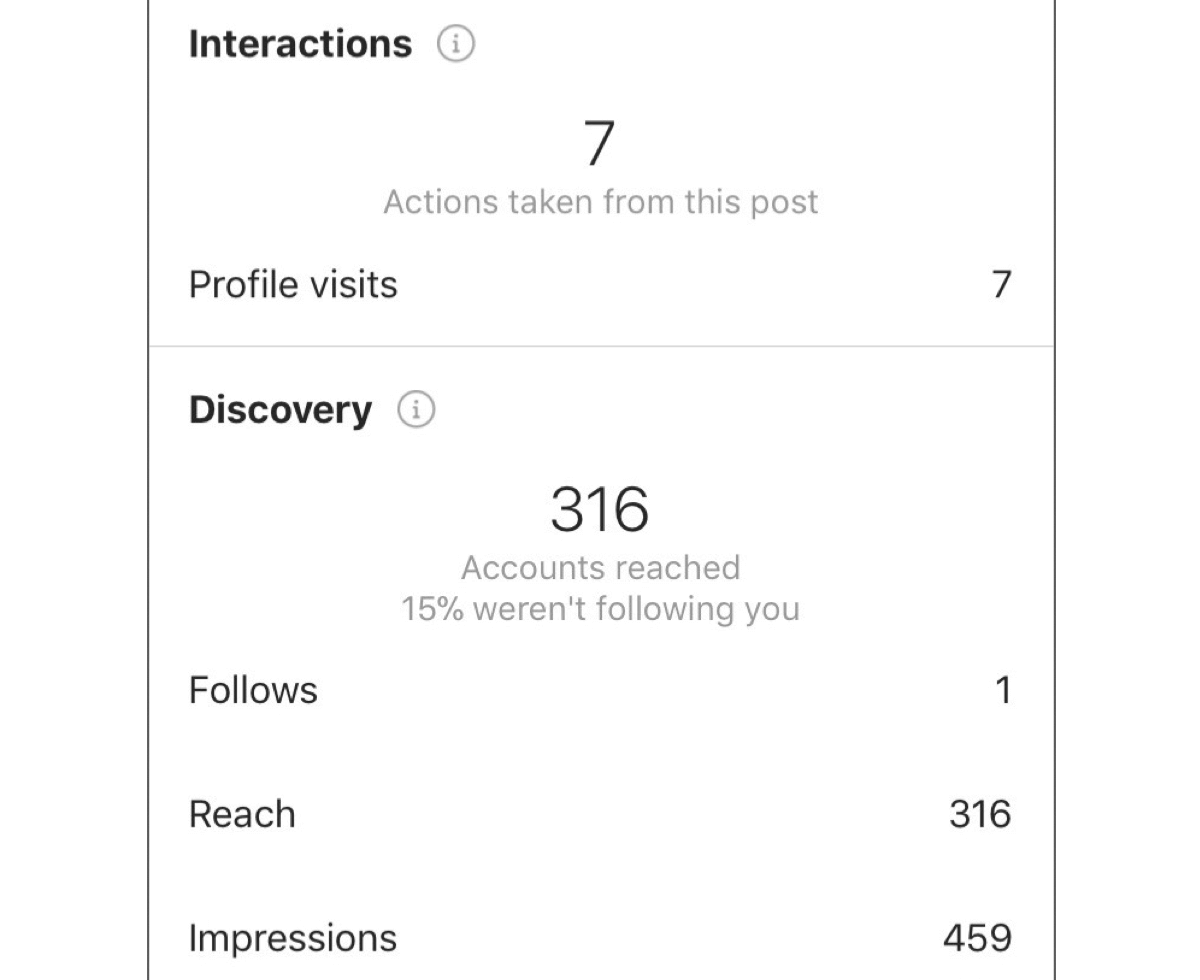 This information will tell you what posts have received the most interactions, as well as the amount of times a certain link has been followed.
You can also track the times when your audience is most likely to be active. This will help you post future content at peak times.
If you have the available budget, you can also look into some of the paid advertising options the platform offers.
Instagram is owned by Facebook, a platform famous for its advertising and targeting solutions (among other things).
For this reason, Instagram provides many of the same options – enabling you to promote your content efficiently while keeping your costs low.
3. Be Creative with Instagram Stories
Although their importance is often overlooked, Instagram Stories are an excellent way to further promote your content. The stories feature makes linking back to your content easy. Users simply swipe the screen, and are taken to your desired page: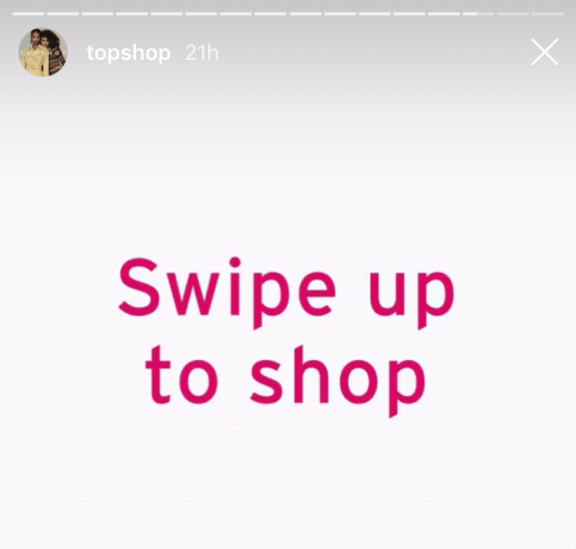 To use the "swipe up" feature, you may need to get your account verified first. You'll also unlock the option when you reach 10,000 followers. A strong digital marketing strategy can increase your chances of reaching this milestone quickly.
Even without that option, stories are a great way to tease new content and alert users to recent posts in your feed that they may have missed.
You can even use the "Questions" sticker to directly communicate with your audience, and open the floor for any queries they may have.
4. Consider Collaborations
For some people, Instagram has essentially become a second career. An influencer is a creator with a large following on social media, who offers advice and promotes products related to a particular industry.
While influencers are most common in the realms of beauty and fashion, there's an influencer for every business – from cookery to website design.
Working with an influencer is a smart way to get your brand's name out there, and can help you increase website traffic as a result.
Finding influencers is easy. Simply search for hashtags that are relevant to your industry or niche, and look to see whose posts are getting the most attention.
You can also use websites like Influence.co, a service that connects brands and influencers directly:
You might also consider collaborating directly with your audience. You can encourage your audience to interact with your content by engaging with them. That is, responding to their comments, writing captions that pose questions, and posting their photos in your stories.
Just remember to always give credit if you post their photos. Doing so is an important way to promote trust and good will.
Conclusion
Instagram is by far one of the most popular social media networks, making it an ideal place to spread the word about your business.
The following you build on the platform can help you increase your conversion rates if you have a reliable way to direct traffic back to your website.
In this post, we discussed four ways you can promote your website on Instagram:
Include a link to your site in your Instagram bio, and make note of it in your posts.
Analyze your audience and build effective advertisements using Instagram Insights.
Use the "swipe up" feature on Instagram stories to direct users towards your site.
Collaborate with influencers, and interact directly with your audience.
Do you have any more questions about how to use Instagram to drive traffic to your website? Let us know in the comments section below!
If you liked this article, be sure to subscribe to the MemberPress blog!