Learn 3 key differences between freelancers and contractors, and see whether they matter for your situation.
If you're a growing small online business or solopreneur looking to hire, you might not know where to begin. If you're looking for help, there a chance you're also stressed beyond belief if you feel bogged down and burnt out by an unrealistic workload.
The good news? We can help you with one of the first major decisions you need to make with your new online business: choosing between freelance or contract workers. With a little research and direction, you'll be able to hire your ideal remote professional in no time.
To get you there, we'll first talk about freelance vs contract workers. Then we'll explain how you can find the pro that's right for your business. Let's dive in!
Freelance Or Contract Work: 3 Key Differences
If you're interested in hiring either of these types of workers, you've probably realized their job roles are very similar. They both have significantly different responsibilities and restrictions compared to traditional 9-5 employees.
Before we get started, it's important to understand that "independent contractor" and "self-employed" are interchangeable terms. Additionally, both share the same tax status as freelancers.
The line between self-employed and employee is a very fine one. And it can be easy to accidentally treat your freelancers and contractors as employees, which is something you definitely do not want to do.
For US-based companies, the Internal Revenue Service (IRS) is the ultimate authority when it comes to classifying workers. That being said, make sure you're careful to follow the rules, or you could find yourself owing some serious back taxes.
With that out of the way, let's explore the three major differences between the roles of independent contractor and freelancer.
1. Negotiation of terms
The most notable difference between independent contractors and freelancers is that contractors tend to engage in more specific negotiation. After all, that's why they're referred to as "contractors".
The most common negotiated terms include:
Location where work is completed
The amount of time the person can count on work being available (contract period)
Hours of expected availability
Project price
2. Duration of work
The contract period (mentioned above) and pay are also major differences between freelance and contract workers. Both freelancers and contractors will typically need written contracts outlining the scope and the duration of their projects:
However, independent contractors generally work on much longer terms and often work for a set price, rather than on an hourly basis. This isn't always the case, but it's much more common for a contractor to charge "by the project" or to negotiate a "retainer".
Contractors and long-term retainers
A retainer is an agreement where the contractor charges a set amount in exchange for reserving their services. For example, a web developer might agree to set aside a certain amount of time per month and charge you a $2000 monthly retainer to reserve that time.
As a result, it's not uncommon for contractors to remain with one company for many months or even years.
Freelancers and short-term work
In contrast, freelancers complete projects on shorter timelines and more often for a per-hour rate. They may work for weeks or even days. You're also usually not obligated to give them notice if you no longer need their services (although it is polite to do so).
For example, a marketing team at a large company may want to hire a graphic artist for a redesign project that will take about two months of part-time work.
This would likely be a job for a freelancer. When the job is complete, the company may decide to stay in touch with the designer. The worker can then decide if they want to accept any projects in the future.
3. Working Conditions
Another big difference between freelance and contract work is the working conditions. These two types of workers have different restrictions and freedoms.
Contractors usually have longer contract periods, but they also tend to have more limitations. This often (but not always) translates into less independence.
In contrast, freelancers can enjoy the freedom to complete their projects at their own pace, according to their chosen hours.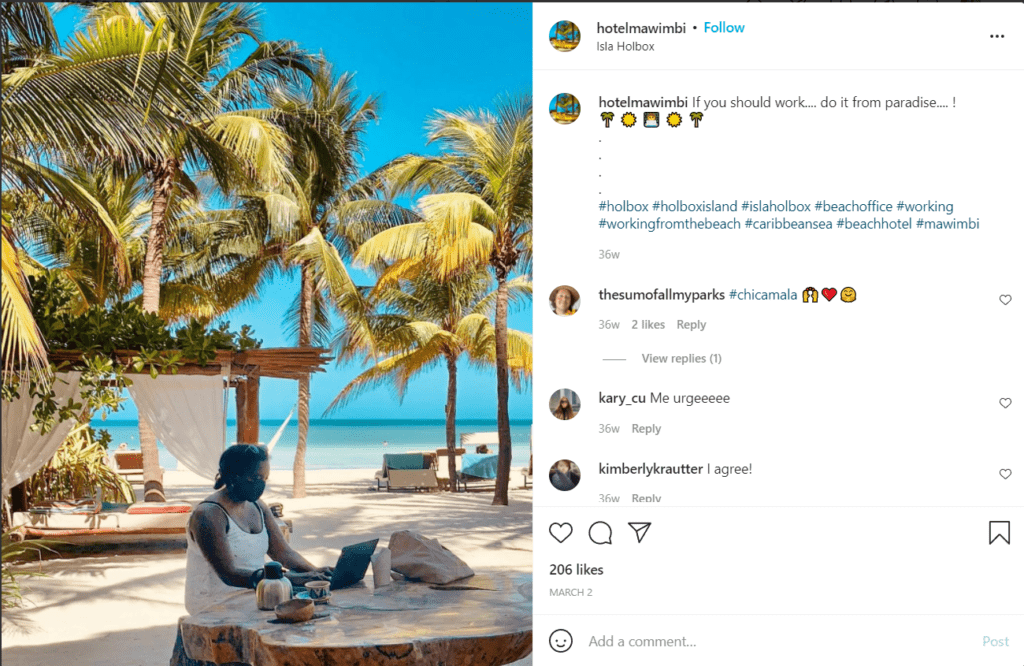 Additionally, freelancers choose the work they take on. They must come to agreements about deadlines and the scope of projects. But outside those terms, they can make independent decisions.
How to Decide Which Worker to Hire for Your Online Business
Every online business is unique. It will have evolving needs and preferences at any moment in time, so there's no hard and fast checklist for making this decision.
Still, it will be easier for you to choose between freelancers and contract workers if you carefully consider the three key differences between them. You might want to reflect on the following:
The scope of the work
How long projects will last
The work relationship you'd like to have (more or less supervision)
In general, smaller businesses with restrictive budgets or solopreneurs trying to monetize their ideas might want to start with freelancers. If you really like working with a freelancer, and the feeling is mutual, you can always hire them as an independent contractor later on.
Overall, both worker models are pretty flexible, so you shouldn't stress about this decision. However, you will need to know where to look for these different professionals.
How to Find Freelancers and Contractors
The rise of entrepreneurship means both freelancers and contractors are easy to find. Many people are fed up with rigid labor conditions and toxic work environments. Therefore, they see the benefits of going remote and working for themselves or online businesses.
If you're looking for a contract worker, you may want to advertise the posting like you would a traditional full-time job. There are plenty of places to post a listing online. For example, LinkedIn.com and Indeed.com are some of the most popular places for job seekers.
You can seek freelancers on these platforms too, but you also have other options. There are many well-established freelancer platforms, such as Upwork and Fiverr, where you can search for specialized remote workers.
It's quick and easy to make accounts on either of these websites. Additionally, they have many benefits, such as streamlined payment processes and internal messaging systems.
With both Fiverr and Upwork, you'll want to make sure you understand the terms of service for your chosen platform. These terms can sometimes prevent you from transitioning your freelancer to an independent contractor (for a set duration of time).
Conclusion
Hiring someone to collaborate in your online business can be daunting, especially if you're already struggling with excess work. And there are many factors to consider when making this life-changing professional decision.
Fortunately, there are some key differences between remote workers that should help you decide.
To recap, here's what you need to know to decide on hiring freelance or contract workers:
Freelance: This setup is typically for irregular or short-term work. Freelancers tend to work with minimal supervision and on their own schedule.
Contract: These workers complete long-term projects, in roles that may become full-time. The work will require more collaboration and may include a retainer.
Do you have any questions about hiring a freelancer or a contractor? Let us know in the comments section below!
If you liked this article, be sure to subscribe to our newsletter in the box up to your right!