Here on the MemberPress blog, we strive to give you helpful and relevant information. So we've shared lots of tips about blogging and how it can increase your site traffic and sales.
But your blog won't be successful if you're not sharing valuable and original content.
So, in this post we'll give you some info on how you can create content that keeps your readers coming back.
We'll also clue you in on what you can do to bring in new readers, and how to distinguish great content from slush.
The Basics of a Great Blog
Content creation can be a daunting task. In a world of instant information – and information overload – your blog could easily fall into the cyber abyss.
But there's good news! You and your business are unique, and if you create content that focuses on what sets your business apart from the rest, your blog will stand out too.
Here are five basic, tried-and-tested tips to make your content great.
1. Write catchy headlines
You know what these are – headlines that pique your interest, entice you with promises, and present something so outlandish you just can't help clicking on the link.
You headline has got to catch the reader's eye. No matter how good your post is, it won't get read unless the title grabs their attention first.
2. Use visuals like photos, infographics, and videos
A picture really is worth a thousand words. Visuals tell your story at a glance and break up your text, giving the reader's eye a break.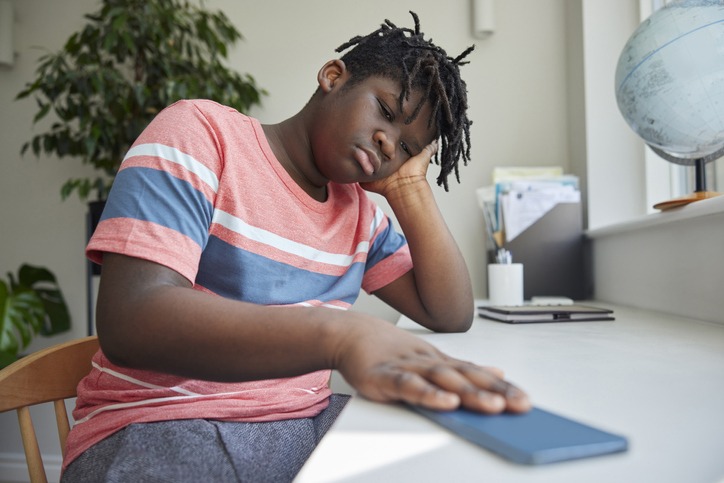 For example, embedding a video version of a blog post is a great way to make sure you're reaching the most people possible with your content.
3. Be consistent
We'll talk more about blog schedules below, but be sure you post consistently. If you capture a reader with a great post, but they return a week later to find nothing new, you'll probably lose them.
4. Be original
This is a big one. Don't rehash what someone else has written. Make your content unique to your company, your product, and your readers.
Create content they can find only on your blog. And avoid scraped content and never use the services of a content farm. Google will penalize you for it, and your readers will spot this sort of low quality from a mile away.
Content farms are services that provide (generally) poor quality content written for the sole purpose of attracting the search bots. Your time spent writing original content will be more cost-effective in the long run.
2. Keep sentences and paragraphs short and simple
In today's world, no one has patience for long, drawn out sentences and huge paragraphs. As a general rule, write to the eighth-grade level. Tools like the Hemingway App can be quite handy for keeping you in line.

All in One SEO (AIOSEO) is also an excellent tool. It grades your readability on the backend of WordPress, and give you tips for improvement.
Here are a few more rules of thumb:
Use bullets and headers to break up big chunks of text.
Keep your sentences under two lines.
Keep paragraphs under four lines (the old rule, "never write a single-sentence paragraph" is 100% outdated).
Use numbers and figures to give your text a more open feel.
What You Should Post
Of course, you want to write about your industry, but you'll also want to find new, interesting, and informative ways to write about it.
What do you look for when deciding which posts you'll read? Probably a catchy headline. In addition to the headline, think about what a certain blog does to make you read their posts and to come back again and again.
Read other blogs regularly to glean ideas and inspiration from them. And if you become interactive with the blog, you may see one of your posts get featured on it! (More about guest posting later.)
Another go-to theme is your ongoing success. Sure, there's the original story about how you started your business, but there are also other successes along the way.
Coming up with original content on a daily basis is time-consuming, hard work. Like any writer, you're bound to experience writer's block every now and then.
That's why using tools of the trade and having a blog schedule will help you organize your posts and ideas.
Tools of the trade
A solid content marketing platform is worth its weight in gold when it comes to topic-finding. Buzzsumo is our favorite. It's affordable and super easy to use, and can help you come up with trending topics in a flash.

Jasper is another favorite around here. This AI-powered writing assistant makes writer's block a thing of the past.
It can't totally replace human beings (thank goodness!), but it makes "the blank page" a lot less daunting.
As a bonus, Jarvis is also great for coming up with things like ad and social post copy.
Blog Schedule
Variety is the spice of life… and a serious boon to blogs. One of the best ways to make sure you're keeping your content varied is to use a blog schedule.
Listing things out in a schedule gives you a bird's eye view of your topics. It helps you mix things up so that each day features a different theme.
For example, you might pick different days of the week to write about news in your industry, spotlight a client, conduct case studies and product reviews, or invite guests to post.
Guest Posts
Speaking of guest posts, these little gems can help both your blog and business in multiple ways. In particular, guest posts save you time and expand your reach. After all, if someone else writes a post, that means you don't have to.
Plus, your guests' readers will be directed to your site to read their articles. And if you return the favor and write a post for another blog, that blog's readers will be exposed to you and your company.
Recycled Content
Recycling content isn't a bad thing either. In fact, it's a resource you can use on a weekly basis (#TBT, anyone?). It gives your new readers an opportunity to read older—but awesome!—content you've written in the past. And it also saves you time.
---
As a membership site, there's one more thing you'll want to keep in mind: Don't give away the farm!
Use your blog as a teaser to entice clients to come behind your paywall for more in-depth content, such as full-length video lectures, workbooks, and other valuable resources.
Do you have content-creating tips? Share them here! We'd love to know what's bringing readers back to your blog.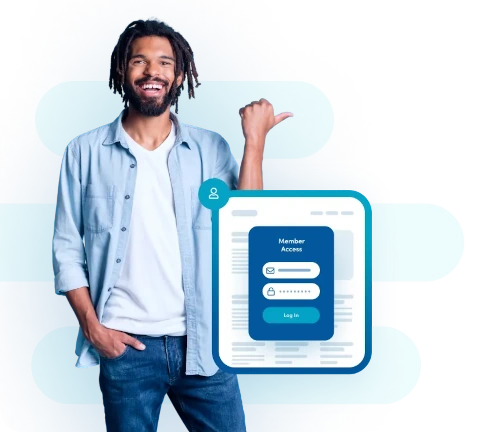 Get MemberPress Today!
Start getting paid for the content you create.
Get MemberPress Now
See All Features