All your work is lost if your emails end up in the spam folder. Here's how to keep them out.
As a membership business owner, you should know that email marketing is an important part of your overall marketing strategy.
So you probably work tirelessly to gain email subscribers, craft attention-grabbing subject lines, create solid openers, develop conversion-worthy CTAs, and establish a schedule. But all this work is in vain if your emails go straight to the spam folder.
And once those emails fall into the spam folder, they're never coming out!
Why do your emails continue to get stuck in the spam folder? How can you get past this problem? In this post, we'll explain a few steps you can take to make sure your emails land in your subscribers' inbox, where they belong.
Why Do Emails Go To Spam?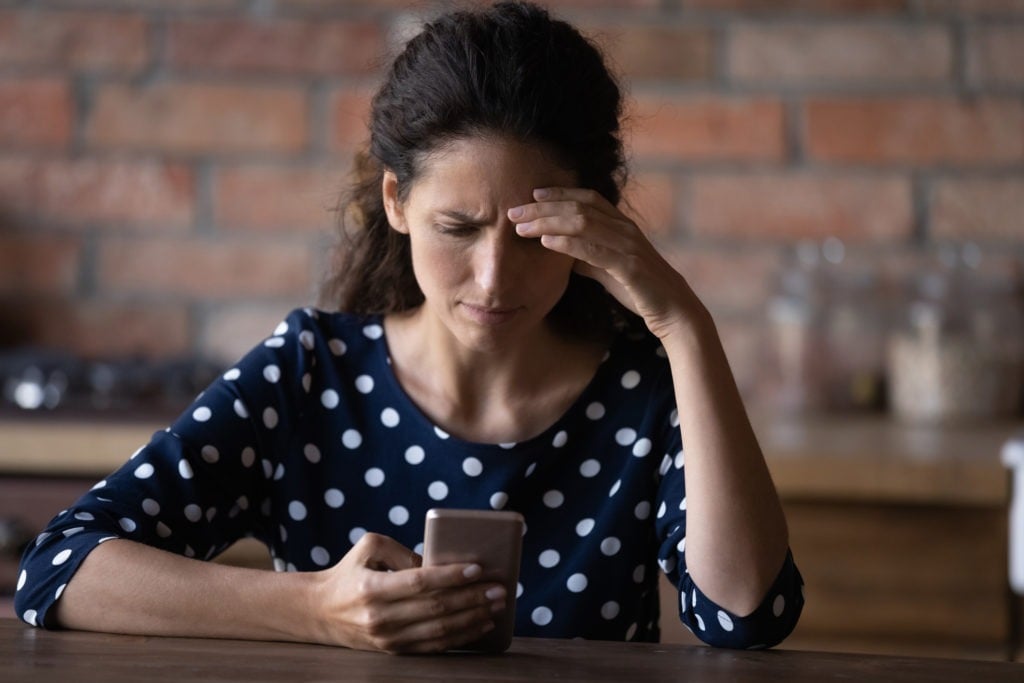 Marketing emails can wind up getting flagged as spam for many different reasons, and not all of these have the same solution. Following are some of the most common.
You Didn't Get Your Subscribers' Permission
One way your emails can be flagged as spam is if you didn't get your subscribers' permission to email them in the first place.
If you buy an email list (note: this is a bad idea and even illegal in some areas), if you get emails from business pages, or even if you get emails from business cards you've personally gathered, you still need permission to send email messages.
You Didn't Include Correct Information About Your Business
Legally, you're required to include a valid address for your business in your emails. If you fail to provide this information, or if the information is deemed inaccurate or invalid, this can make your emails look like spam and cause them to get flagged.
Low Email Engagement
Engagement isn't just important in social media marketing. Mailbox providers monitor emails that your subscribers receive and interact with.
If they notice your subscribers aren't opening or engaging with your emails, they'll eventually be marked as spam. Some email carriers will even suggest to users that they unsubscribe from your email list.
Your Don't Give a Way to Unsubscribe
Allowing your subscribers the option to unsubscribe from your email list may seem like a bad thing, but it can actually save you a ton of headaches in the long run.
If a subscriber wants to unsubscribe from your email list, and they have no link to do so, they're more likely to not engage with your email. That can lead the mailbox provider to mark the email as spam.
If the customer doesn't ignore your email, they could mark your email as spam, which puts you in the same predicament.
Your Email Isn't Formatted Properly
If your email newsletter is not formatted correctly, chances are it'll be flagged as spam by the mailbox provider. Poor formatting includes…
Not mobile-friendly
Too many images or images bigger than 102 kb
Too long
You're Using Trigger Words and Phrases
There are certain words or phrases you might be using in your emails that are triggering spam filters to consider your email spam. Some of these are super common, and some are exactly the sort of thing you'd expect.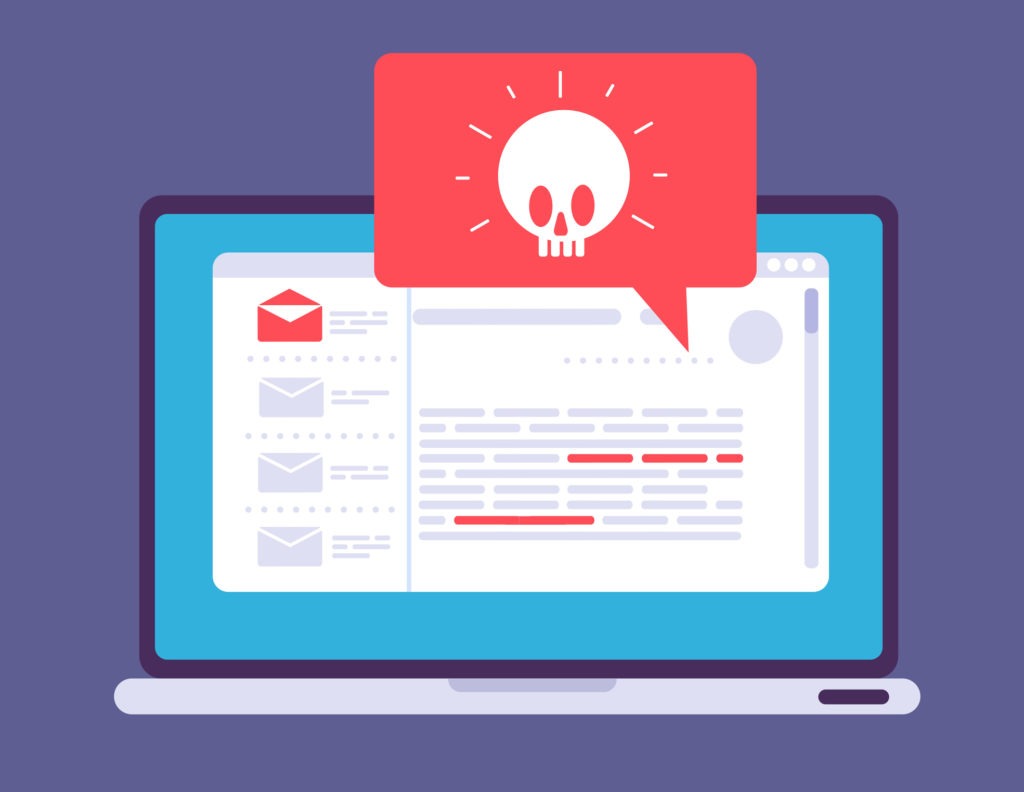 Words such as winner, risk-free, congratulations, double your cash, free gift, earn extra cash, and more can trigger a mailbox, making it believe you're trying to send an email with a scam or unsafe content.
How to Keep Your Emails Out of the Spam Folder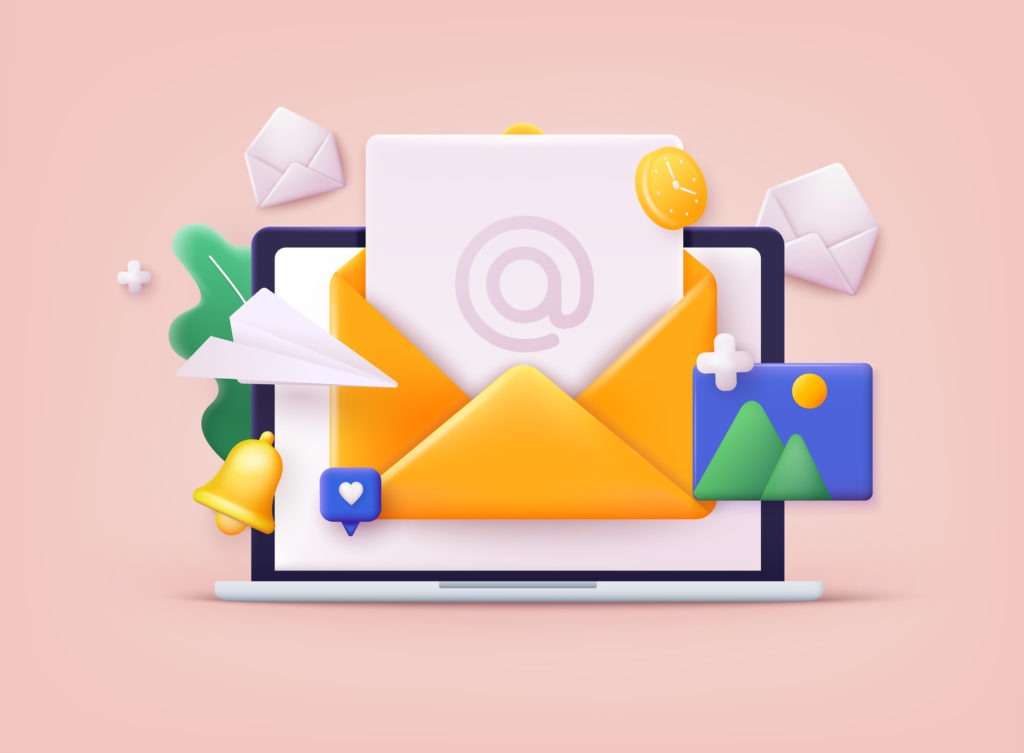 Now that we've addressed the most common reasons your emails might land in the spam folder, we'll go over a few things you can do to avoid it. Here's how to make sure your hard work never hits the spam folder again!
Ask Subscribers to Confirm with a Double Opt-In
Permission from your email subscribers is key! When a new subscriber signs up for your email list, be sure to send a follow-up email confirming they're okay receiving emails from you.
In addition, be sure to remind your subscribers to add your emails to their allowed list. Doing so will lower the chances their mailbox provider flags your emails as spam. This simple action will keep your delivery and engagement rates up.
Here's an example of an effective double opt-in message you could send to your subscribers when they sign up:
SUBJECT: Please Confirm Your Subscription
Hi %FIRSTNAME%,
Thanks for signing up. Click the link below to confirm your subscription, and you'll be on your way.
(Button)
To make sure you don't miss any of the action:
1. Follow the allow-listing instructions for your email provider here: (link)
2. Add my email to your contacts list.
Talk to you soon,
%SIGNATURE%
Use Spam Checkers
If you'd like to add an extra layer of protection to your emails before you ever send them off, consider using spam checkers. MailMeteor's tool is one you might want to try out.
These tools usually work a couple of ways. They typically allow you to copy and paste your email content into their system, or they let you send a test email to help you determine whether your email will be likely to trigger spam filters.
Use (Or Purchase) Your Own Authenticated Domain
While it's not completely disastrous to use a Gmail, Outlook, or Yahoo email for your email campaigns, it can cause your emails to go straight to spam. This is because using those domain names makes your address seem less professional.
Email marketing software companies (such as Constant Contact and ActiveCampaign) are specifically designed for businesses who are sending out bulk emails.
Because of this, when you use a personal account or an email with no domain, it can trigger mailbox programs to assume you're spamming their customers.
So be sure to add a business email to your email marketing software, and authenticate it to prove you're authorized to send emails from the account.
Regularly Clean Up Your Email List
As your email list grows, you may discover that some of your subscribers' email addresses are invalid.
You might also discover you have a few spam email addresses on your list that have been missed by your spam filter or have produced a number of hard bounces.
Cleaning out these emails and making sure you have a tidy, engaged email list will…
Help keep your emails out of spam
Increase your email click-through rates
Improve your lists' reputation with your email marketing software
Rework Your Subject Lines
One common mistake businesses make when sending emails is failing to optimize subject lines. Your email subject line is the first thing an email recipient will see when they interact with your content, so you need to make it count!
NEVER mislead your customers with the subject line (nobody likes clickbait). But make your subject line as engaging as possible so your subscribers will be interested in clicking. Here's a great tool from CoSchedule to help you craft better email subjects.
The same goes for the preheader text (that little snippet you see after the subject line). This is prime real estate, so make sure you're taking advantage of that space to draw the reader in.
Use a Custom SMTP Server When Sending Email from WordPress
WordPress uses a mail function in PHP is to send emails. Many shared hosting providers don't have this function configured properly, or have it disabled. This could cause your emails to go un-sent.
Using services such as WP Mail SMTP, SendGrid, MailGun, and SendInBlue, you can send emails straight from WordPress without worrying about whether your readers are getting them emails or if they're being marked as spam.
If that all seems like a lot to remember, well… it is! But that's the deal with running a successful email marketing campaign. Believe me, the hard work will pay off in the long run.
One of the best ways to increase your email open rates is to invest in a top quality email marketing platform. These platforms have built-in checkers and tools to help you create emails that get opened – in much less time.
MemberPress Pro Tip
Several of the MemberPress automated email templates have default asterisks in the email subject line and body. Consider removing those to give your emails a more personalized feel.
Final Thoughts
Discovering your email has been thrown in the spam folder is never fun. Lucky for you, there are ways to get around the spam blockers and ensure your hard word doesn't wind up in the trash bin.
Armed with the handy tips above, you should be able to keep the majority of your emails out spam and in front of your customers!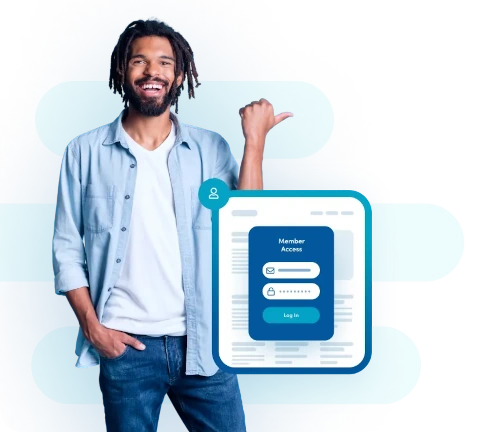 Get MemberPress Today!
Start getting paid for the content you create.
Get MemberPress Now
See All Features
If you're looking for more email marketing inspiration, be sure to check out these helpful posts:
Got any more questions about spam emails? Let us know in the comments section below.
If you liked this post, make sure you subscribe to the MemberPress blog!