The MemberPress OptinMonster integration is here!
Hey there, recurring revenue rockstars! 🎸 Are you pumped and ready to skyrocket your online business to unimaginable heights?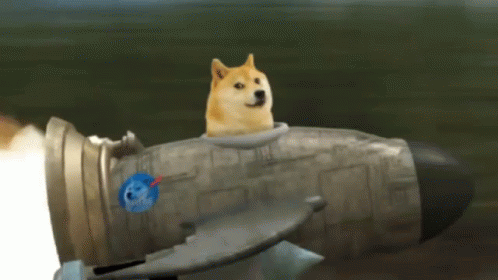 We hope so…
Because now you get to harness the power of the world's #1 lead gen and conversion optimization engine, right inside the world's #1 monetization, membership, and LMS plugin for WordPress.
Buckle up and get ready for an exhilarating ride with the new game-changing MemberPress OptinMonster integration!
Powerful targeting and segmentation put your conversion optimization in overdrive, so you stop losing visitors and start making more money. It's precision marketing on steroids!
The MemberPress OptinMonster integration puts all kinds of spectacular lead-gen tools right at your fingertips:
A/B Testing
Campaign Scheduling
Lightbox Popups
Floating Bars
Scroll Boxes
Gamified Wheels
Page Level Targeting
Exit Intent Detection
Geolocation Targeting
100+ Templates, and more!
And that means this new integration is perfect for any business running MemberPress –
Marketing agencies
Bloggers
Ecommerce stores
Service providers and practitioners
Coaches
Tutors
Podcasters
Brick and mortar businesses
You name it!
How the MemberPress OptinMonster Integration Works
With a membership, subscription, or online course website, there are 3 ways to increase your revenue and profit:
Get more customers
Increase the average transaction value, OR
Increase the frequency of transactions per customer
This new integration completely automates and streamlines all of the above, making it fast and easy to grow your email list, get more members, and complete more sales.
Unleash the power of precision marketing
With OptinMonster, you get extremely precise control over your targeting. So you're able to show the right offers, to the right people, at just the right times – automatically.
What happens when you combine that precision targeting with MemberPress' ultra-fine grained configuration control?
You transform your site into a ridiculous revenue engine instantly.
You can hide or show campaigns based on member status and absolutely skyrocket your website conversions, annihilate cart abandonment, and increase your customer lifetime value.
Here are a few specific ways…
OptinMonster features a signature Exit-Intent® technology engineered to keep customers from leaving empty-handed.
👉 You can use it to do things like present a personalized offer to an "exiting" user based on the course or membership they're currently viewing.
👉 Use displays to offer related courses or memberships to visitors after they've registered for a specific course or membership.
👉 Show a lightbox popup of the login form to logged-out users, encouraging them to get engaged. Or show non-customers the registration form to inspire them to sign up.
👉 Use a floating bar to prompt struggling students to review previous lessons. Or promote a free ebook to browsing visitors to build up your email list.
👉 Include a slide-in to promote 201-level courses exclusively to students who've already enrolled in a 101 course.
👉 With a slide-in scroll box, politely offer 1:1 tutoring sessions to students who're taking a specific quiz.
👉 Or give struggling students a gentle nudge to seek assistance with an easy email contact field.
OptinMonster's MemberPress-Specific Conditions
As if OptinMonster's display rules weren't powerful enough, things just got kicked up a notch for MemberPress users.
With the new integration come MemberPress-specific conditions that make the precision marketing possibilities absolutely endless. You can do things like:
Show or not show campaigns for active members of specific memberships or groups.

Display campaigns on MemberPress pages such as Register, Checkout, and Thank You.

Show campaigns on specific Group pages, Membership pages, Courses, Lessons, and Quizzes.

Load campaigns if a member is active in specific Memberships or Groups.

And tons more!
Why You Need This Integration
Think of it like this…
You probably know developing recurring revenue streams is the best way for any business to grow and scale – whether online or brick and mortar.
And you probably also know MemberPress is the tool you need to turn your website into a recurring-revenue machine.
Now, picture OptinMonster as your magical wand, conjuring up eye-catching pop-ups, forms, and landing pages that transform curious visitors into loyal subscribers, leads, and customers.
With auto-targeted campaigns for leads and members, you've got more time to focus on growth.
Instead of wasting time, money, and creative juice on shot-in-the-dark marketing campaigns, you can…
Work to keep the customers and members you already have, and
Save your creative energy to build and optimize killer content that supports your revenue streams
Wrapping Up (and Blasting Off!)
Hold onto your hats, because this new integration is about to blow your mind!
When you fuse the powers of MemberPress and OptinMonster, you unleash a precision marketing tour de force capable of elevating your business to the nosebleed seats.
Give your customers a seamless conversion-driving experience, from the minute they land to moment they make a purchase with the MemberPress OptinMonster integration.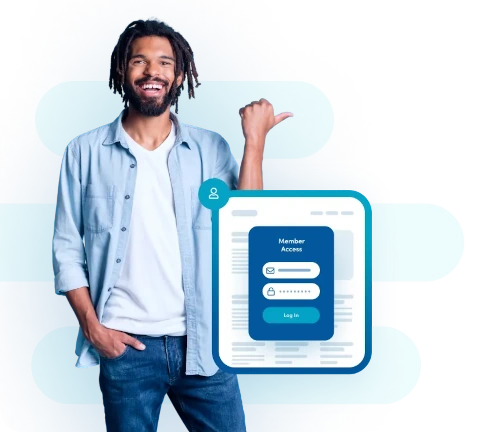 Rev Up Your Revenue!
Take your business to the next level with MemberPress.
Get MemberPress Now
See All Features
If you liked this post, make sure you subscribe to the MemberPress blog!