Today we released MemberPress 1.2.3 which adds an ActiveCampaign integration and fixes a few issues including some key reinforcements to our PayPal validation code.
Starting July 1st 2015 we've seen some serious issues with PayPal's IPN system that prevented MemberPress from recognizing transactions that completed at PayPal. It seems that there was an issue in their system late last week that affected many e-commerce platforms based on WordPress. Thankfully PayPal resolved the issue on their end today. But if you were affected by this issue (and have transactions that completed at PayPal but still show as pending in MemberPress) then you can take steps to resend the IPN messages of any transactions that were affected by following the instructions below:
Find the last Transaction number that came through correctly (would have been on or before July 1st)
Log in to your PayPal account (be sure you're logged in before clicking the link below)
Click on this link to take you to your IPN history page: https://www.paypal.com/us/cgi-bin/webscr?cmd=_display-ipns-history&nav=0%2e3%2e5
Find the IPN messages after the last one that successfully came through and check the boxes next to them (you may have to change the date range to get them all)
Then at the top of the list you'll see a "resend selected" button, click it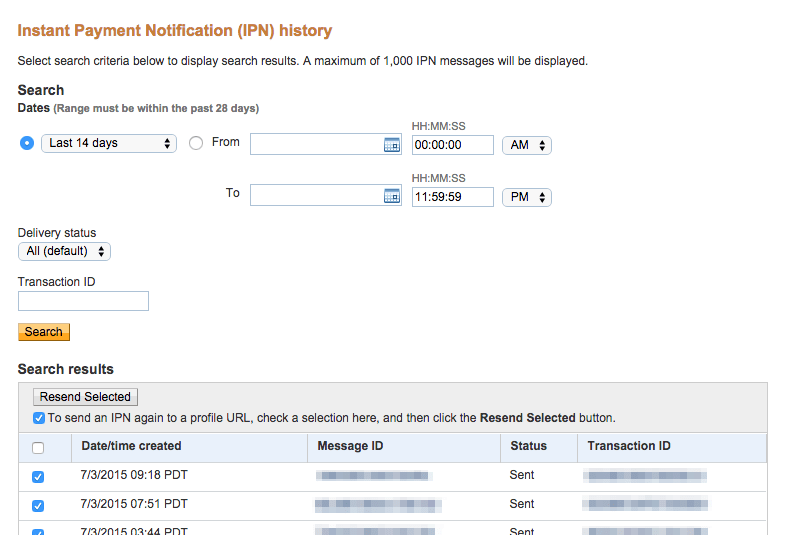 MemberPress 1.2.3 introduces support for the ActiveCampaign autoresponder, a new password strength meter option, code that shores up some key places in our PayPal interfaces that will prevent this week's type of problem from affecting MemberPress in the future and several other fixes.
For the full list of changes, please see our change log.