Last year, we asked some of our users to describe their experience with MemberPress. We were blown away by the responses some of you gave us!
In this post, we're sharing some of our favorite MemberPress advice from customers who use the plugin every day. Whether you're a beginner or an experienced user, these tips will help you make the most of your MemberPress site.
So, let's get started and check them out!
Top 10 Tips to Supercharge Your MemberPress Site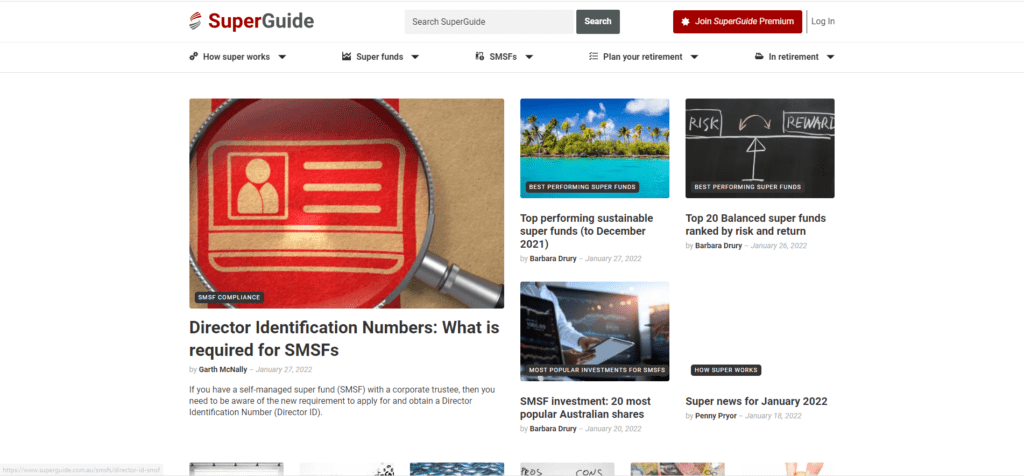 SuperGuide is Australia's leading superannuation and retirement planning website. They use MemberPress to fuel their SuperGuide Premium service.
Owner Robert Barnes keeps things kicking along by thinking of his memberships as something to help "ease the pain":
For a new membership, it can be more effective to be seen by potential customers as a painkiller rather than a vitamin. Painkillers solve a critical problem fast, whereas vitamins are a nice-to-have. Vitamins may promise a great outcome, but they are not as essential as a painkiller. Sometimes your membership can do both, but painkiller benefits will work much faster.
~Robert Barnes, SuperGuide
Vivir al Máximo is self-help guru based in Cáceres who will teach you how to live life to the fullest. His flagship membership service, Find Your Way, is a 12-week tutored program to find an option for the future that allows you to lead a life that suits you.
Owner Ángel Alegre García has some great ideas on how to keep consistent members:
To convince someone to buy your product or join your membership, you will need to prove to her that it will solve her particular problem. And the best way of doing this is not by using data or logical arguments, but by showing testimonials of people who were in the exact same situation as that potential customer is now.
That's why asking all your successful students to submit you a video testimonial sharing their transformation is key if you want to create a successful membership site.
I recommend asking for these testimonials personally and making the process as easy as possible for the students by hiring a professional videographer and sending him to their place or to a studio nearby. Later, you can start asking the students to record and send you the testimonials themselves to save resources.
Once you've collected a few testimonials, you can start using them in your sales page, marketing materials… you could even add a dedicated testimonial or alumni page inside your website.
~Ángel Alegre García, Vivir al Máximo
Successful Graduate is an educational program that issues microcredentials. These are mini-qualifications that demonstrate skills, knowledge, and/or experience in a given subject area or capability.
Owner Gordon Scott has found pretty stellar success through his partnership:
Work with a client who has massive reach! We have partnered with the Australian Government to support international students who are considering studying in Australia.
~Gordon Scott, Successful Graduate P/L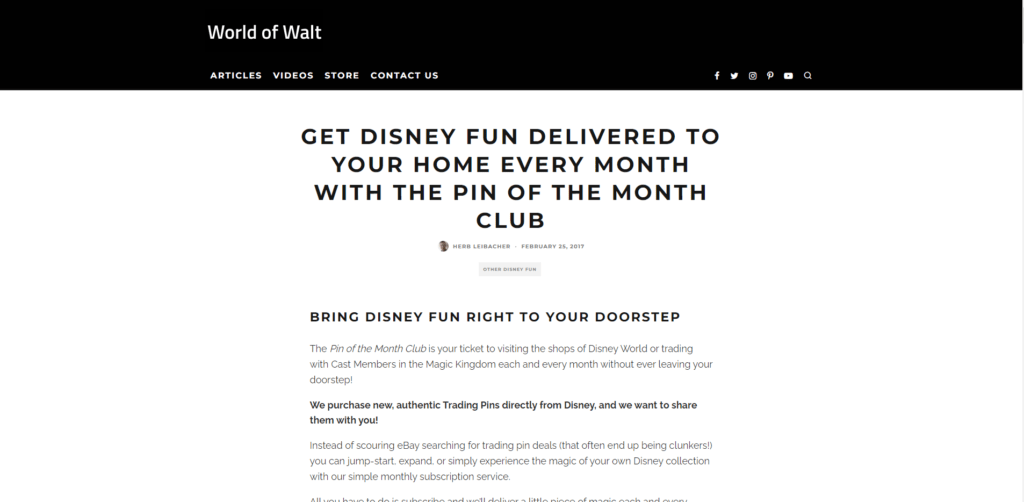 World of Walt is your go-to for Disney-related accessories with their Pin of the Month Club.
Owner Herb Leibacher explains his approach to keeping his members happy:
It all starts with a good offer. No amount of technology or advertising can overcome a product or service that people do not want. Fortunately, you can prove out and improve on your offer without a huge up-front investment with MemberPress.
Help your customers and provide great value. Then, advertise, over-deliver, provide great customer services.
~Herb Leibacher, World of Walt
Olivie Media and Publishing Corporation is a Hungarian news organization, using MemberPress to manage its users' accounts and subscriptions.
President Laszlo Bartus' best advice is, well, use MemberPress. It might be a bit circular, but we'll take it, Laszlo!
This is amazing! MemberPress is my dream, the perfect membership plugin. Look no further, you have found the best.
~Laszlo Bartus, Olivie Media
The AnglaisCours Club is French speakers' gateway to learning English. A model like theirs is perfect for MemberPress: simple, easy-to-use, and user-friendly.
Take it from owner Alban de Larrard:
With MemberPress, we found a few things that work for us. You should be sure to focus on retention as much as you focus on sales. Also, keep things simple: simple price structure, simple product, simple sales funnel.
~Alban de Larrard, AnglaisCours Club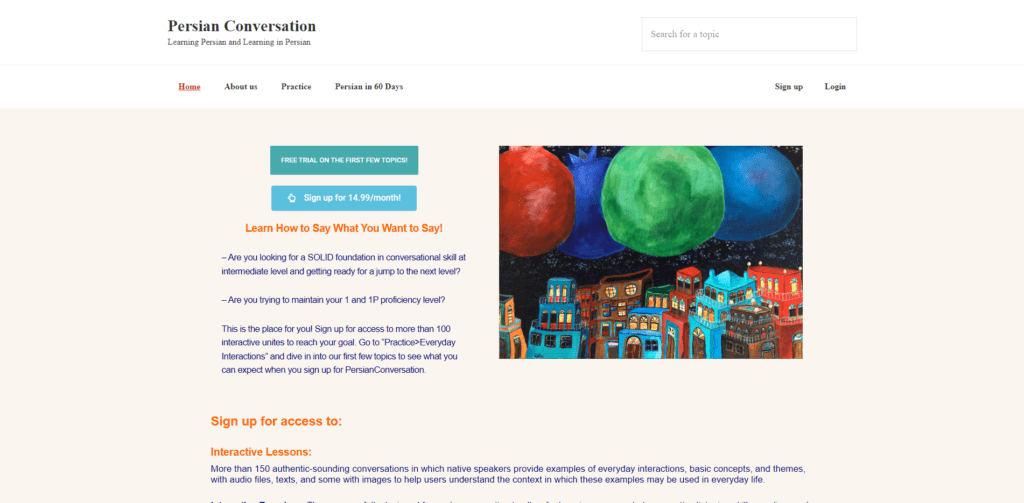 PersianConversation is another language-learning MemberPress site. And it happens to be another great example of why you should use MemberPress for all your course building needs.
We suggest you get MemberPress if you're planning to create a platform to sell your courses.
~Anousha Shahsavari
MemberPress is perfect for building a class. If you're interested in creating courses like the folks over at Persian Conversation, check out our brand-new Quizzes feature!
Ready Steady Websites builds gorgeous websites (many of which are MemberPress sites) for their large customer base. Owner Chris Wharton's best advice for keeping happy clients? Start simple:
With MemberPress, you should start simple and provide incredible value. Your members will be more inclined to stick around if they feel their money is well-spent.
~Chris Wharton, Ready Steady Websites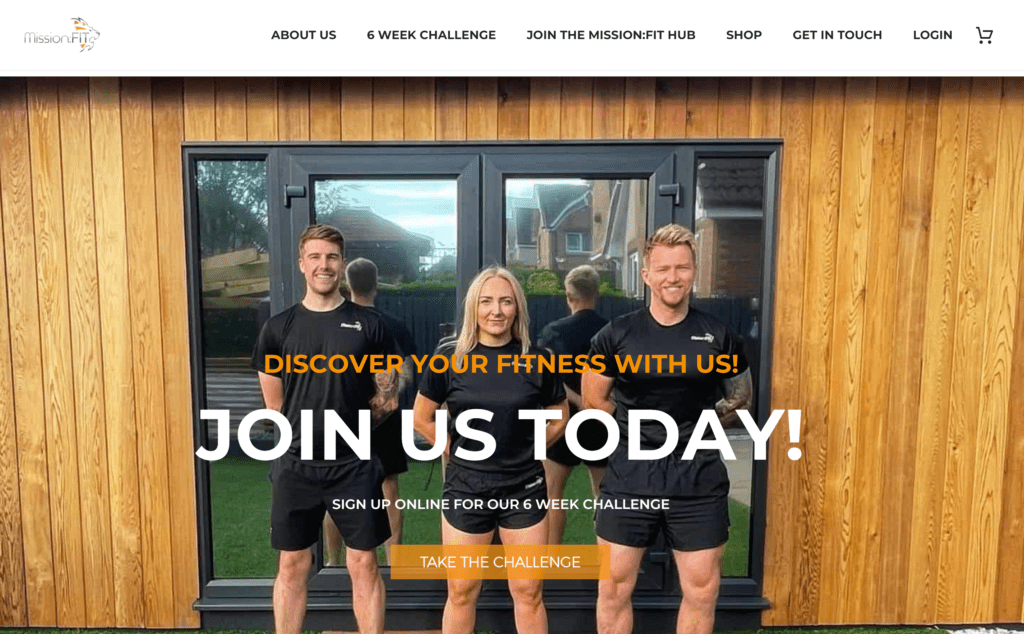 Speed of Light Digital offers full-service digital marketing to help grow businesses of all shapes and sizes.
Owner Kris Nocker says their clients, such as Mission Fit Online, love MemberPress. Their secret bullet? Freebies!
Our suggestion: build really great content and give 70% of it away for free. Even if this is snippets of your longer videos or bullet points on your articles – you can create intrigue and interest this way.
~Kris Nocker, Speed of Light Digital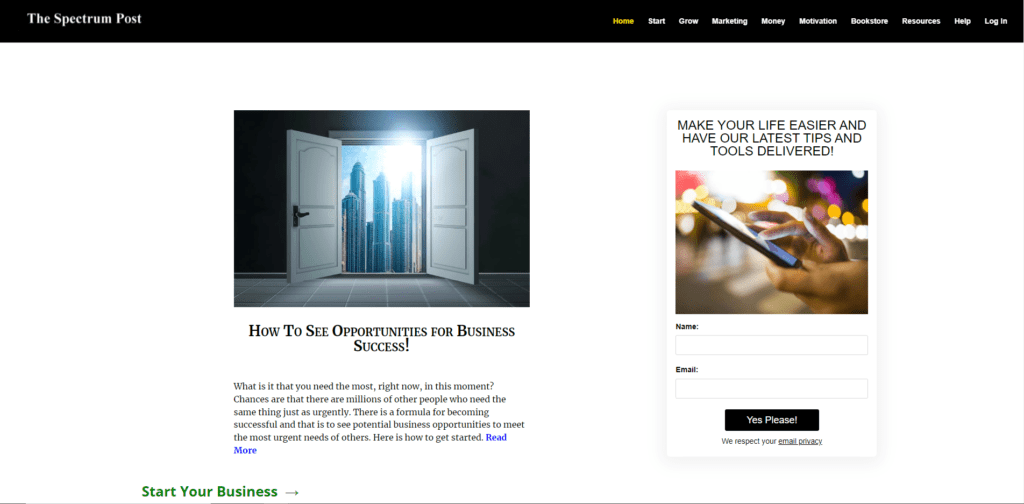 The Spectrum Post is a blogging site that shares tips and tricks to promote business success. If you're a first-time business owner, home-based business, traditional brick and mortar, online business, or, like most businesses these days, a combination of all the above, they're there to help you reach your business goals.
Owner Alexzandra de la Iglesia says that taking a multimedia approach to their membership content works wonders:
People learn in three ways. Visual, audio, and written. I would encourage you to have all of your content in each of these forms so your students can easily absorb your information in their favorite format.
~Alexzandra de la Iglesia, The Spectrum Post
Wrap Up
So, there you have it. Ten nice little nuggets of advice and a bit of inspiration to help you improve your MemberPress business, straight from the customers who know it best.
Got any other tips or tricks for the MemberPress community? Share in the comments below.
If you liked this article, be sure to subscribe in the box up to your right!