You may already know that there are a variety of ways you can monetize your WordPress website. However, if you're just getting started, it can be difficult to sift through the many monetization tactics to find which are viable for your website.
As a result, you may be struggling to turn a profit.
Still, if you choose the right strategies and execute them well, you can likely start making money fast. From selling ad space to earning commissions as an affiliate, there are lots of effective approaches for generating a steady income with a website.
In this article, we'll discuss why you may want to monetize your WordPress website. Then, we'll go over four powerful strategies that you can use to get started. Let's take a look!
Why You Might Want to Monetize Your WordPress Website
Perhaps you created your website with the end goal of making money, or maybe you made it for fun and it's grown more than you expected.
Either way, if you have a successful site with regular visitors, you have a potential business. In fact, if you're not monetizing this web traffic, you're likely missing out on profits.
What's more, maintaining a website isn't free. That's because you'll need to pay for services like hosting, essential plugins, and a domain.
So, even with a small audience, finding a way to earn passive income from your once non-lucrative site can mean the difference between giving up your project or seeing where it goes.
For ecommerce stores and subscription services, monetization is straightforward. It's typically generated through traditional sales. However, you'll need to get a bit more creative if you want to monetize your WordPress website without a product or subscription.
Monetization strategies can be the primary focus of your website or a side note. Some people owe their fortunes to a website, while others just want to sell a few ads to cover its maintenance fees.
4 Ways You Can Start Earning Money with Your Website
Websites come in all shapes and sizes, so there is no best method for monetizing them all. However, there are a variety of effective strategies for earning money from a website.
You just need to figure out which is right for you! Here are four excellent options you can try.
1. Sell Ad Space
There was a time when it seemed like every website on the internet was filling every empty corner with an advertisement. That's because selling ad space is an easy way to generate passive income.
All you have to do is allow other companies to share ads on your site:
The great thing about selling ad space is that you can do it with almost any website. Also, this is a good tactic to combine with other monetization strategies on our list.
Google AdSense takes all of the hassle out of using paid advertisements. To use it, you'll just need to create an account and link it to your bank account. Then, you can add a code snippet to your site to start displaying ads and earning. It's really that easy!
Keep in mind that you should be careful of abusing the use of paid advertisements. It's best to start small. If you're selling so much space on your site that ads become annoying to users, it could backfire. You might end up scaring off loyal fans.
Think of an ad-riddled webpage you visited recently. Now think about how much you didn't like it. You can be assured your users will feel the same way.
2. Offer a Product or Service
If you're running an ecommerce site you likely have products or services to sell. This is generally your primary method of monetization. Regardless, it's always a smart idea to supplement with other tactics (such as paid ads).
Alternatively, even if your site isn't focused on ecommerce, you can still sell products as a form of monetization. For example, content creators who post their work online for free often sell merchandise like t-shirts, mugs, or even signatures to their fans to generate income: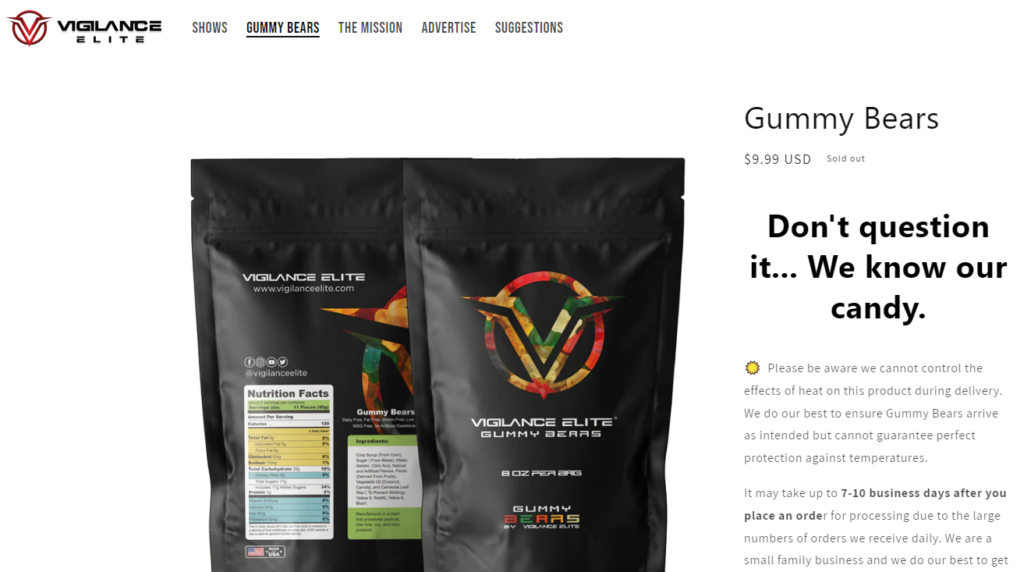 You may also be able to find a product related to your topic to sell or rebrand.
Dropshipping is a great way for websites that are not traditionally focused on ecommerce to sell products without having to handle physical inventory.
If you don't know how to create an ecommerce site, WooCommerce is a powerful tool for turning any WordPress site into an online store.
3. Create a Subscription or Membership Program
Another great option for content creators is a membership program. This usually consists of a recurring monthly fee that users pay to access all or some of your content.
An effective method is to offer some content for free, then put your best or newest content behind a paywall to earn money from subscribers: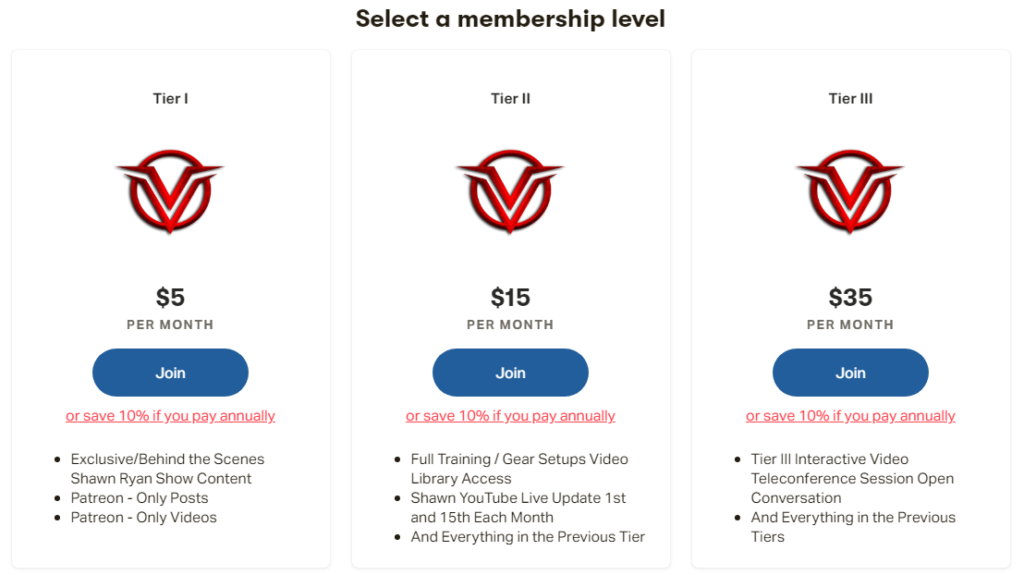 Websites like Patreon have helped to expand this type of monetization. However, they also take a pretty significant cut of your profits.
you can skip the middleman by creating your own membership program with MemberPress.
Using our tool, you can create paywall tiers and pricing, automate subscription renewals, and even sell courses. You can easily install our MemberPress plugin to your WordPress site to get started.
If you run an ecommerce-focused site with WooCommerce, you can sell MemberPress memberships with the MemberPress WooCommerce Plus integration.
The third-party integration by Happy Plugins makes it easy for your site visitors to register and pay for a MemberPress membership from the WooCommerce cart.
4. Use Affiliate Marketing
Affiliate marketing is an excellent way for high-traffic websites to earn money. And it works two ways:
You can become an affiliate for other companies, promoting their products and services on your site, AND
You can start your own affiliate program, allowing others to promote your products and services on their website
You can do one, the other, or both. It's up to you! Following is a breakdown of how each method works.
Become an affiliate
Say you run a camping blog as a passion project and you've managed to grow a large audience, but you spend a lot of time and money to keep it going.
If you don't have a product of your own to sell and don't want to lock your content behind a membership paywall, you can help another company sell its product as an affiliate partner.
You could look for an outdoor goods supplier with an affiliate program that fits your niche. Then, write a review about one of its products, recommending it to your audience.
Anyone who follows the affiliate link on your site to purchase the product would earn you a commission for facilitating that sale:
Affiliate marketing offers a great way to "sell" products without actually having to handle physical inventory.
By using your authority to market for a company, you can help them make sales while earning a commission. This way, you might be able to make maintaining your blog sustainable.
Having an active following on your website or social media accounts gives you a huge head start if you want to become an affiliate. Still, there are all sorts of affiliate programs and networks out there that you can use.
Once you have an understanding of how affiliate marketing works, you may want to use a tool like ThirstyAffiliates. This can help protect your efforts from affiliate fraud using link cloaking.
Start your own affiliate program
With an affiliate program you to pay a commission to anyone who sends a new business to your site. It's basically like creating a non-salaried sales team to promote your business.
Running an affiliate program requires some footwork. For example, you have to pay your affiliates, communicate with them, and keep tabs on their performance. For that you'll need an affiliate program platform.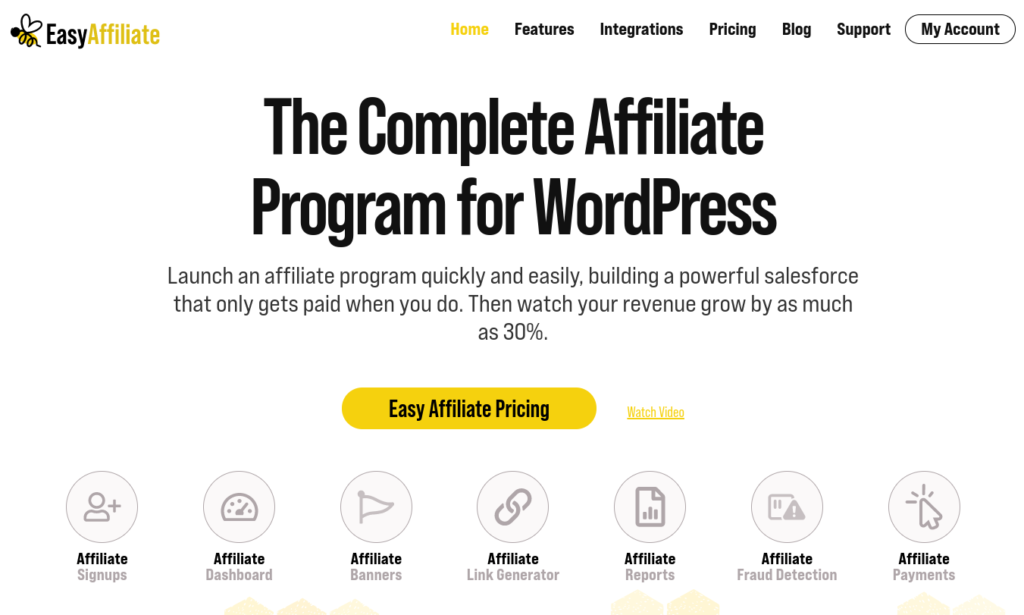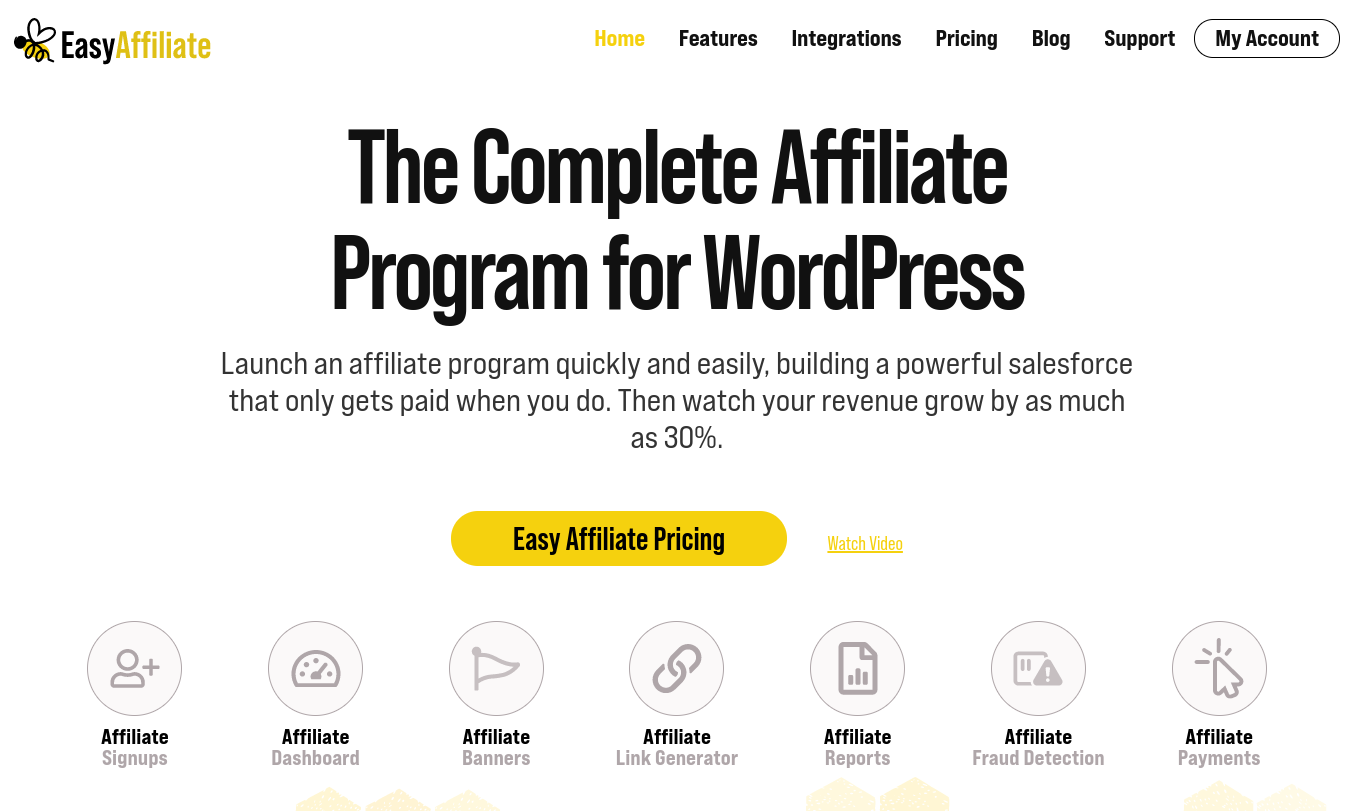 The MemberPress team developed Easy Affiliate, an affiliate program plugin that makes creating and managing your own program super simple. It works seamlessly with MemberPress, and pretty much any other WordPress website out there.
Conclusion
Depending on the type of website you have, certain monetization strategies can work better than others.
For online stores and membership sites, the business model is pretty straightforward, but for less traditional projects, you may need to get creative to turn your website into an income stream.
To review, some popular ways to monetize your WordPress website are:
Do you have any questions about monetizing your website? Let us know in the comments section below!
If you liked this post, make sure you subscribe to the MemberPress blog!