Deciding to quit my desk job and start working for myself as a freelance software developer was all at once the most exciting and scariest time of my life.
I'm not going to lie, it hasn't always been a stroll through the park. However, with hard work, determination, and some truly inspiring friends by my side, I've been able to make it work.
As a software developer, I wanted to create products that would help people (like myself) work for themselves on their own terms. This is the vision that continues to drive us at MemberPress to make all of our plugins great products.
In fact, we love our products so much that our entire business runs on them.
One of the best ways to start a viable online business of your own is to create a membership site. A membership site is a website that charges recurring fees for access to special content.
If you're a small business, solopreneur, or blogger with a dedicated community, membership fees can generate income for what you already love to do. It's financial compensation for all the time, energy, and hard work you put into delivering reliable, relevant, fresh content to your audience on a consistent basis.
When I was just starting out, creating a membership site was astonishingly difficult. After all, I was an experienced software developer, and if it was hard for me to get the membership software of the day working, I wondered how someone with less technical savvy would be able to do it.
Even once I was able to get the software working through copying, pasting, and writing tons of code, the software wasn't able to protect our content effectively. The whole experience was so painful and ineffective that it gave me the impetus to build my own WordPress Membership Plugin: MemberPress.
We built MemberPress to help people create membership sites easily and quickly, with virtually no experience in backend development. Now all you need to create a membership site is a self-hosted WordPress website, membership software (like MemberPress) that installs on WordPress, and that's it… it's as easy as download, install, setup, and done!
Here are a few of the great ways you can take your business to the next level with MemberPress today:
Create Members Only areas within your website that match your theme perfectly. MemberPress lets you build protected areas alongside your existing public content and works with any theme.

Implement recurring payments seamlessly. Whether you're charging $1/year or $100/month for your content, MemberPress takes the hassle out of auto-payments and helps you make money effortlessly.

Take the hassle out of subscription management. MemberPress generates a front-end login page and an account administration page for all of your users. Once logged in, your members are able to edit their account information, view, and manage their subscriptions, view payment history, change passwords, and even update their own credit card information. MemberPress gives your users everything they need to know about their membership.

Set access rules and membership levels. Control exactly what content your users can see based on what membership or digital products they've purchased. Restrict access to pages, child pages, posts, custom post types, categories, tags, and almost any other files existing in your WordPress installation.

Build a space for your members to chat with one another. MemberPress allows you to build your own, password protected community and integrates seamlessly with bbPress and many other WordPress forum plugins. A forum will help you engage your members and get them excited about continuing to receive your content.

Launch affiliate programs. MemberPress works perfectly with its sister program Easy Affiliate to set up affiliate programs easily and quickly.

Create and share coupons easily. Run promotions and giveaways with as many coupons as you like. Control when coupons expire and their number of uses, and even customize coupon codes.
It's a great time to start a membership site, and MemberPress is the best membership software solution to get you started today. So what are you waiting for?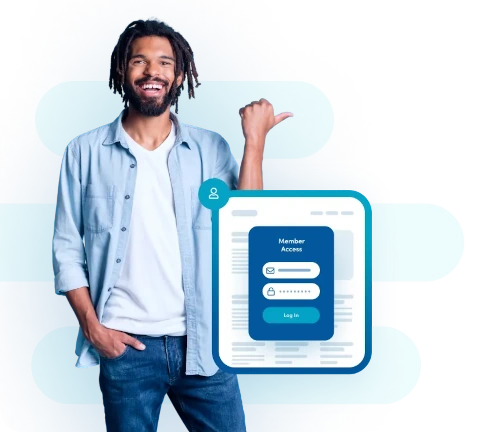 Get MemberPress Today!
Start getting paid for the content you create.
Get MemberPress Now
See All Features
If you liked this post, make sure you subscribe to the MemberPress blog!