Building and sustaining a user base for your membership site is a challenging long-term process, but you don't have to go it alone.
If you use Stripe to process payments, there's a goldmine of Stripe integrations you can use to streamline growth and customer retention.
From deep analytics to failed payment recovery, Stripe's integration capabilities really set this payment gateway apart. To help navigate all the possibilities, we're going to look at 13 Stripe integrations for membership sites.
Churn Buster is an advanced set of tools to increase failed payment recovery. It is the only dunning platform that offers the flexibility and measurability you'd expect from email marketing automation software – applied to payment recovery.
With airtight recovery campaigns, custom retry schedules, and analytics to measure and improve — you'll never have to wonder if you're leaving money on the table.
How this Stripe Integration Works: Churn Buster automatically monitors failed payment activity in your Stripe account, runs custom card retries, and updates customer billing information seamlessly. Keep more subscriptions alive with this professional-grade solution to failed payments.

You can't create a successful membership site without adding forms for users to get in touch with you.
WPForms is a popular forms plugin for WordPress that lets you easily add sign up and contact forms to your website. It comes with pre-built templates and a drag-and-drop form builder so that it's easy to create the forms you want.
How this Stripe Integration Works: WPForms provides a Stripe addon that allows you to process payments from customers, choose from pre-built donation and billing order form templates, and add advanced payment fields. The addon can also process donations.
Segment is essentially a warehouse for your business' data. Segment automatically collects and stores all of your user data then routes it to all of the tools you already use.
Instead of individually integrating all of your data together, Segment streamlines the process with the flick of a switch, delivering the right data to the right channel.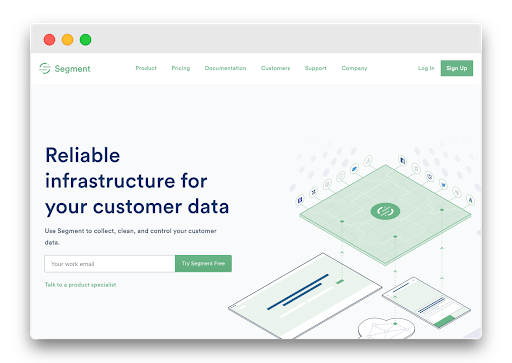 How this Stripe Integration Works: With Stripe and Segment integrated, all of your payment data will be automatically piped into Segment and translated to the proper channels and tools you use.
ChartMogul Analytics is simply the best in the game for membership sites. They provide a laser-focused view into all of your subscription analytics, allowing you to confidently make data-driven decisions for your membership site.
Dig deep into your data and get a better look at your MRR, churn rate, customer LTVs and more with ChartMogul.
How this Stripe Integration Works: With ChartMogul and Stripe connected, any payment data will be transferred in real-time, meaning all of your ChartMogul reports will be up-to-date, detailed, and accurate.
Gathering customer feedback is crucial for growing a membership site. Understanding how customers are feeling about your products and services can help you continually create a membership site your customers will truly love.
Delighted automates this process of gathering customer feedback and gaining real-time insights into your customers.
How this Stripe Integration Works: Delighted integrates seamlessly into your brand, increasing NPS survey response rates. With Stripe connected, you can automate surveys based on any purchase data coming from Stripe.
Zapier allows apps that don't have a native API to connect with each other. When an application integrates directly with Zapier, Zapier then acts as a bridge between that app and the thousands of others in its catalog.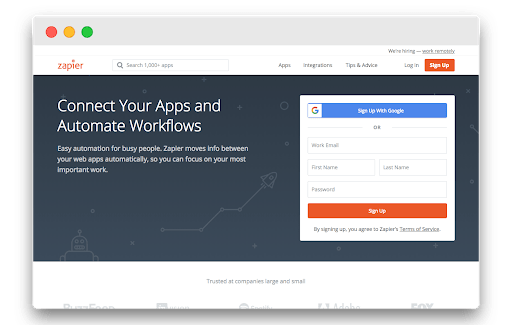 How this Stripe Integration Works: Integrate your Stripe account with Zapier to trigger any workflows based on payment activity. Trigger Zapier automations from Stripe activities such as new customers, receiving payment, refunds, and more.
READ >> How to Get Started with the MemberPress Zapier Integration
If you want your finger on the pulse of sales, Cash Notify is a great tool for you. It provides desktop updates on certain events surrounding payments.
It's fully secure and easy to set up. This is great Stripe Integration for any membership site just getting started or looking to keep a close eye on sales.
How this Stripe Integration Works: CashNotify monitors your Stripe account and provides real-time desktop alerts for any and all payment notifications such as refunds, failed payments, and sales.
Slack is one of the most popular messaging platforms for teams. Its slick UI and easy integrations creates a seamless system for bringing all of your communication into one location.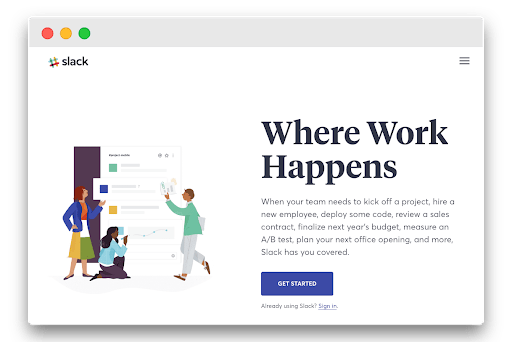 How this Stripe Integration Works: Slack is more than an inter-personal messaging platform. When Slack is integrated with Stripe, you can automate Slack alerts for certain events in Stripe.
From new charges to invoice payments, subscriptions, and more, Slack will automatically post updates into the channel of your choice, delivering transparent messages to the right people on your team.
Referrals are huge for growing a membership site, and Refersion makes setting up an affiliate program extremely simple. With quick set up, you can turn your focus back to building partnerships to promote your membership site.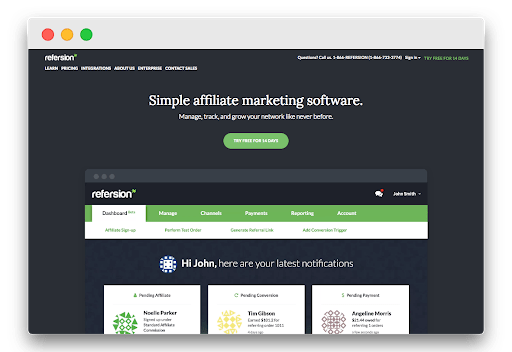 How this Stripe Integration Works: With Refersion's Stripe integration, set up is done in only one step. Once you're all integrated, you can start tracking sales and paying affiliates with ease.
Intercom is a messaging platform that allows you to communicate with your customers in real-time.
From converting new leads to supporting existing customers, Intercom allows for personalized engagement through every step of your funnel.
How this Stripe Integration Works: When you integrate Intercom with Stripe, you can pass along important data into your customer interactions. You can import specific Stripe data into Intercom in order to target customers with automated in-app messages and emails.
When your in-app messaging is connected to your payment processor, you can also keep billing updates within Messenger, without navigating to separate pages or tools.
Leadpages is a tool for building high-converting landing pages and pop-ups. With their easy-to-use interface and templates, you can quickly and efficiently roll out professional landing pages to attract more customers to your membership site.
How this Stripe Integration Works: With Leadpages and Stripe, you can accept credit card payments right on your landing pages and forms. This means one less hurdle between a lead becoming a paying customer. You can also take and fulfill digital orders on your landing pages.
Drip is a powerful email marketing software designed for building deeper customer relationships. From intelligent automation tools to smart segmentation, you can target specific customers with the right message at the right time.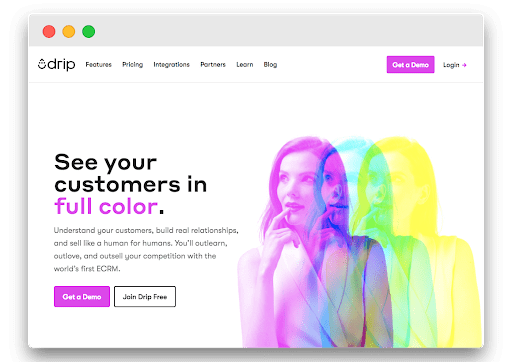 How this Stripe Integration Works: When you connect Drip and Stripe, Drip will automatically receive important data from your Stripe account. New customers will be added as Drip subscribers, and events such as "charge succeeded" and "invoice created" will be recorded for those contacts.
Memberpress is an easy-to-use WordPress plugin for membership sites. Memberpress has the functionality, support, and integration capabilities needed to build a successful membership site on WordPress – no coding necessary.
From affiliate programs and beautiful pricing pages to full subscription management, Memberpress is a great option for your site.
How this Stripe Integration Works: Stripe and Memberpress work hand in hand to make your subscription site run flawlessly. Manage your membership site with Memberpress, then integrate with Stripe to start accepting secure payments.
Use Stripe Elements, and you can even enable 1-click payments for your customers.
---
Growing your membership site is a never-ending process. But with smart Stripe integrations, you can automate processes and streamline your workflow.
That way you can focus on the important parts of your business, like connecting with your customers. Start leveraging these Stripe Integrations and accelerate your growth.
Do you have a favorite tool that we missed? Let us know in the comments!
If you liked this post, make sure you subscribe to the MemberPress blog!