Have you been wondering whether a Black Friday sale is worth the trouble? Are you concerned about putting a ton of work into a campaign that won't deliver a good ROI? Then allow us to settle the issue for you.
For online businesses, the decision of whether to hold a Black Friday (and Cyber Monday) sale should be a no-brainer. That's because — over the past few years — the five-day span that makes up the Black-Friday-through-Cyber-Monday sale extravaganza has become a boon to online commerce.
Check out what the research shows:
On Black Friday, shoppers are now more likely to shop online than in-store.
Compared to sales on any other Friday, Americans are six times more likely to buy online on Black Friday.
On Black Friday and Cyber Monday, eCommerce retailers report revenue increases of 240% and 380%, respectively.
Online traffic increases up to 220% on Black Friday and 155% on Cyber Monday when compared to any other sale day of the year.
The great news is, when it comes to setting your sale up for success, you're not on your own. And here at MemberPress, we know what we're talking about.
For the past several years, our Black Friday sales have done much to boost our bottom line, thanks, in great part, to a few awesome tools. 
To help you plan your Black Friday sales, we thought we'd share a list of the top 13 resources we use to help make our Black Friday sales successful. So, without further ado, here ya go…
Promotional Tools
To run a great sale, you've got to have the right tools to get the word out. The following list includes three of our favorites when it comes to getting and keeping your campaign top of mind.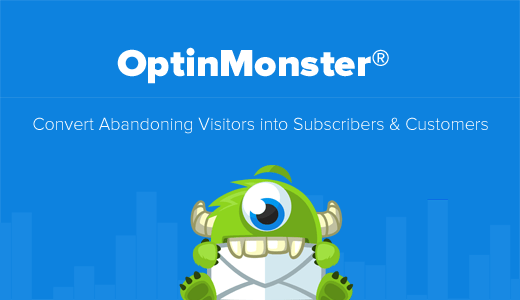 What would a Black Friday campaign be without a stellar offer? But, no matter how great your offer may be, if it doesn't look awesome and get in front of the right people, it might as well not exist.
That's where OptinMonster comes in. This plugin lets you create amazing-looking offers and get them to amazingly ready consumers in a flash.
It features a drag-and-drop builder that helps you build beautiful ads — and a powerful targeting and segmentation engine that gets those ads in front of the right people at the right time.
It also has a killer analytics feature that lets you analyze and adjust your ads in real-time, so you can keep increasing conversions.
Best of all, there's now a MemberPress OptinMonster integration! That means MemberPress users can now do extra things with OptinMonster such as:
Present personalized offers to "exiting" users based on the course or membership they're viewing
Use displays to promote related courses or memberships to visitors after they've signed up for a course/membership.
Show a lightbox popup of the login form to logged-out users to get them back in, or show non-customers the registration form to inspire them to sign up.
Use a floating bar to suggest struggling students review previous lessons.
Check out OptinMonster here.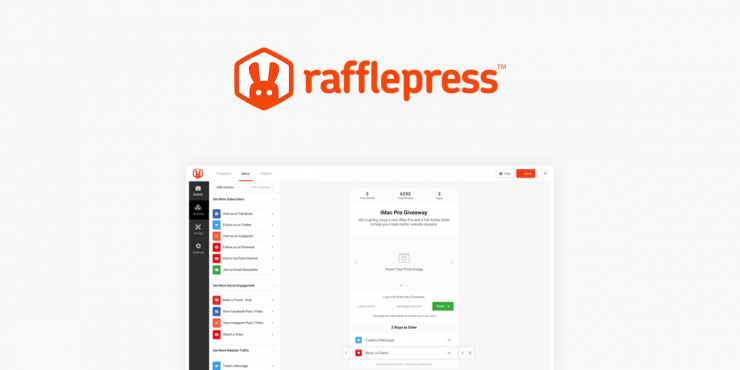 Nothing will drive traffic to your Black Friday landing page like a good old-fashioned giveaway. Not only do giveaways draw a lot more attention to your offer, they also work to build brand awareness and loyalty that'll last you way beyond Black Friday.
Our favorite giveaway plugin, RafflePress, will take your promo to the next level. It has a drag-and-drop giveaway builder, pre-built templates designed for conversions, one-click entry, and social media integrations, among other features.
The best part of the plugin, though, is its viral sharing feature, which allows visitors to share your giveaway with the click of a button.
Check out RafflePress here.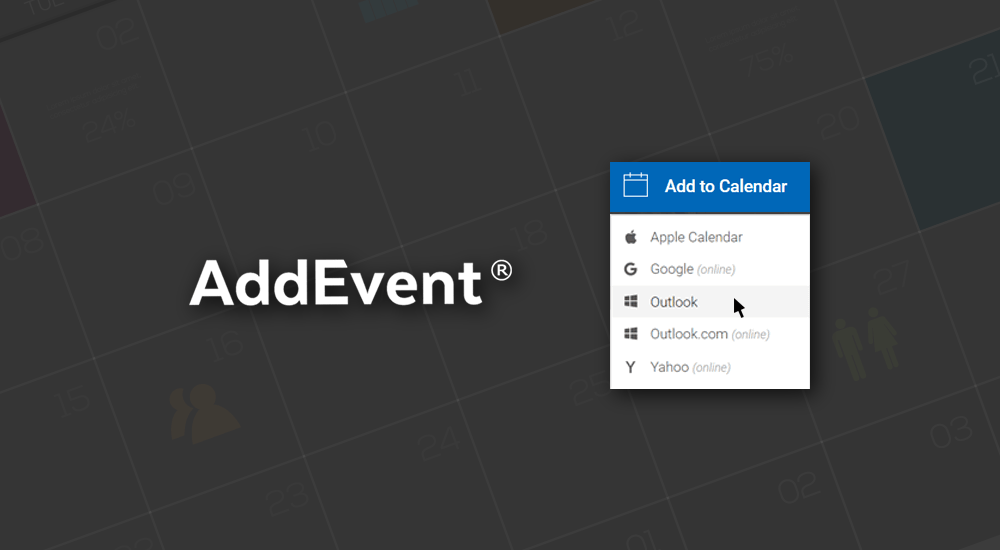 Generating buzz around your Black Friday sale is essential. But although great looking teaser ads will get people's attention for a minute, you've got to somehow keep that attention up to your launch date. AddEvent is an awesome tool for doing just that.
Add the widget to your sale's landing page, and everyone who visits it will have the opportunity to save the date to their calendars with one-click ease.
AddEvent features a super easy-to-use dashboard where you can create events right on the page or import them from external calendars. And you can make its "add to calendar" button big and beautiful enough that it can't be missed.
Check out AddEvent here.
Miscellaneous Tools
For everything from accepting payments and analyzing metrics to doing real-time optimization and boosting sales, the following three plugins are indispensable to your Black Friday to-do toolkit.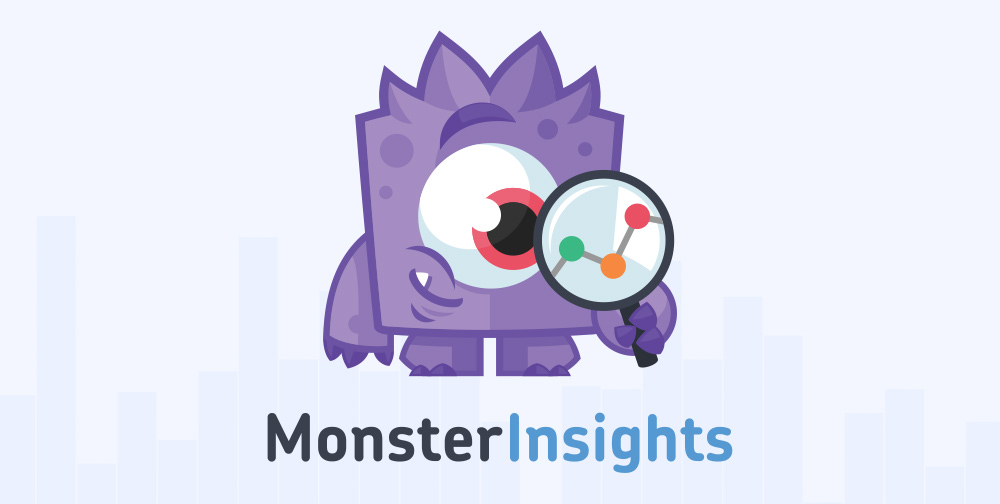 One of the best ways to ensure your Black Friday campaign continues to kill it is to keep constant track of its performance. Not only that, but you want to be able to adjust and optimize as you go. MonsterInsights gives you a whole suite of tools that make that process simple.
There's a reason MonsterInsights is the most popular WordPress analytics tool on the market. It's the best! It brings you universal tracking across devices, real-time stats, and a Google Analytics dashboard right in WordPress.
It also features enhanced ecommerce tracking, page-level analytics, and affiliate link and ads tracking. All this and it provides automatic GDPR compliance. It's like metrics made in heaven.
Check out MonsterInsights here.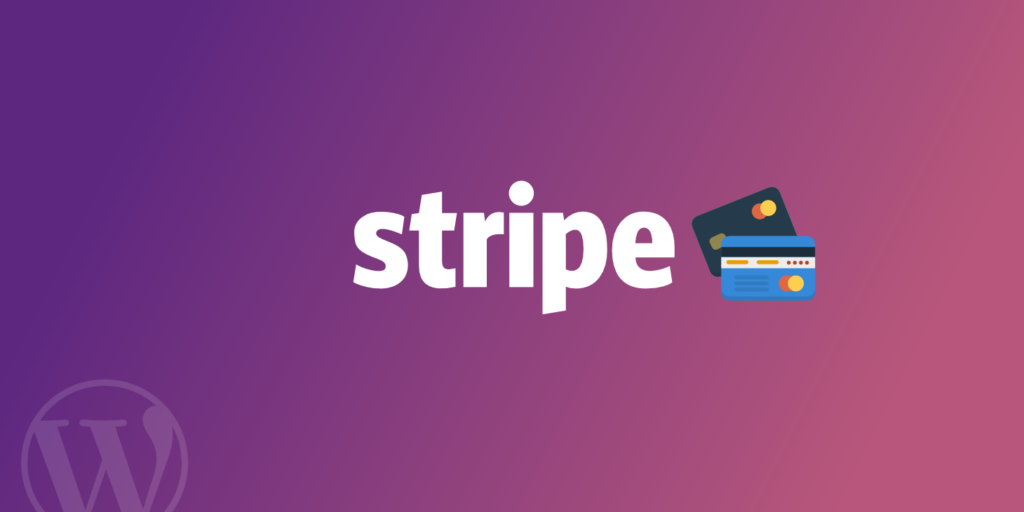 If you're like most red-blooded businesspeople, there's one main reason you're willing to put your heart and soul into a next-level Black Friday campaign — the money.
So you probably already know that how you handle transactions is as critical to your campaign's success as how you handle marketing. For the money part we wholeheartedly recommend Stripe.
Long past Black Friday, Stripe will serve you well. It's a fully integrated suite of payment products that'll help you protect against fraud, do invoicing, issue physical and virtual cards, obtain financing, and manage your business spend.
With everything from direct integrations with card networks and banks to checkout flows in the browser, this platform operates on the financial stack at every level.
Check out Stripe here.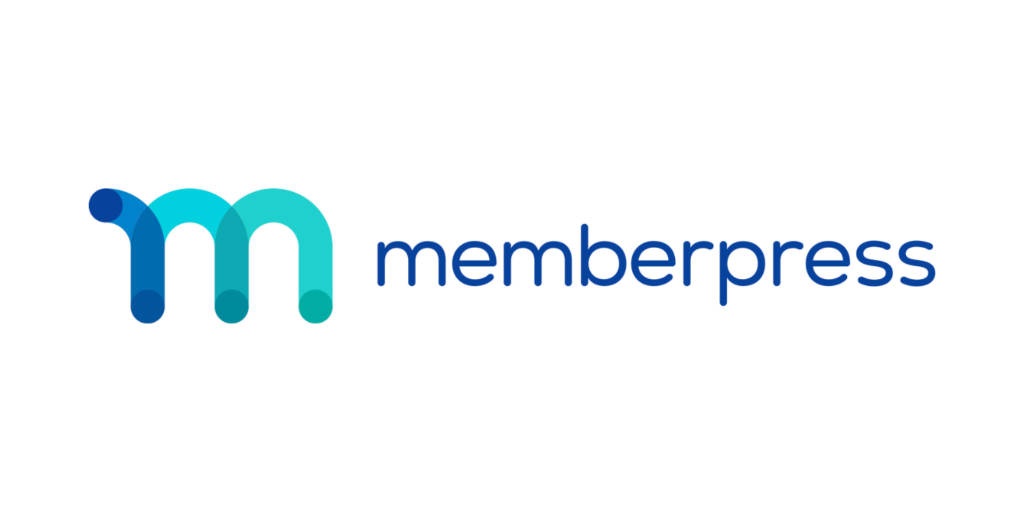 If you're in the business of membership sites, our very own coupon tool is one of Black Friday's best.
You can define codes and associated discounts, then easily customize how they operate — including standard percentage discounts, first-payment-only discounts, trial-period discounts, and more.
You also get total control of who can use a coupon, how many times they can use it, and for how long it's good.
For a full tutorial on how to use MemberPress Coupons, check out the video below:
Check out MemberPress here.

If you use WooCommerce, you definitely want to give Advanced Coupons a closer look for Black Friday.
The platform significantly extends the functions of WooCommerce coupons to include BOGO deals, cart conditions, scheduling, and auto-apply. It also allows you to operate a loyalty program and create URL and shipping coupons.
Check out Advanced Coupons here.
Email Marketing Tools
When it comes to kicking off Black Friday right, starting with your existing database is your surest bet. The following email marketing tools are the best of the bunch and include all the bells and whistles you'll need to get the word out to the ones who matter most.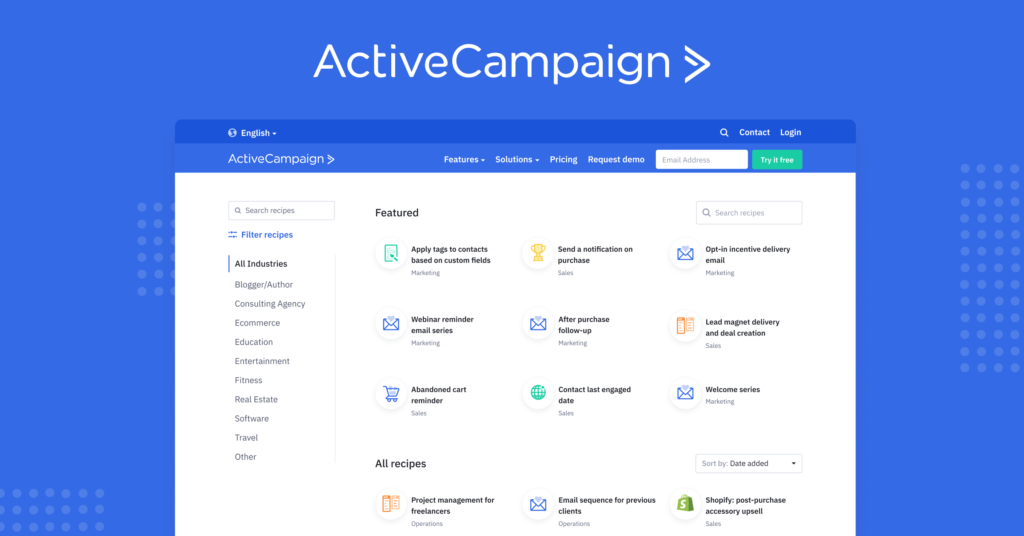 ActiveCampaign isn't just for email. It's an all-out email marketing automation and CRM platform perfect for Black Friday — or any other day of the year.
The visual editor allows you to build powerful email workflows. And its robust toolkit means you can:
reach and engage your audience using precise targeting,
educate your users through tailored guidance,
send out perfectly timed calls to action and inspire the movement you need to make your sale amazing.
Check out ActiveCampaign here.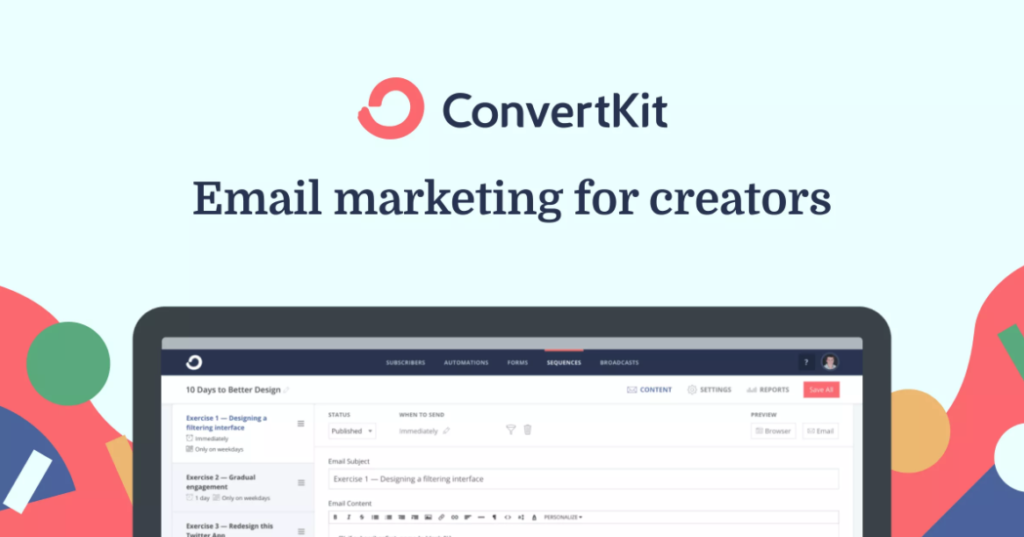 If you happen to be a right-brainer, ConvertKit is the email marketing tool for you.
Designed for creators who don't want to spend their time messing with the technical details, ConvertKit lets you quickly build landing pages to share your ideas on the fly. And it helps you write the kind of engaging and imaginative emails you need to connect with your Black Friday audience.
The toolkit includes email capture forms, broadcasts, beautiful templates, autoresponders, tagging, and advanced email automation workflows.
Check out ConvertKit here.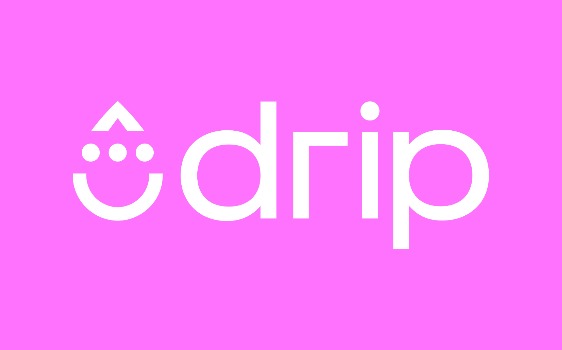 Despite its super fun name, Drip is one seriously powerful email marketing tool that can help you take your Black Friday campaign to the top.
As an advanced email marketing service, Drip includes email capture forms, broadcasts, great templates, autoresponders, tagging, advanced email automation workflows, and basic lead management.
What really sets Drip apart is that it takes your data and provides recommendations to help you grow. Plus it shows you analytics to help you better understand your ROI.
Check out Drip here.
WordPress Page Builders
We can't say enough about the benefits of an awesome page builder when it comes to pulling your Black Friday campaign together quickly and easily. Rest assured, each builder below works seamlessly with all the tools on our list.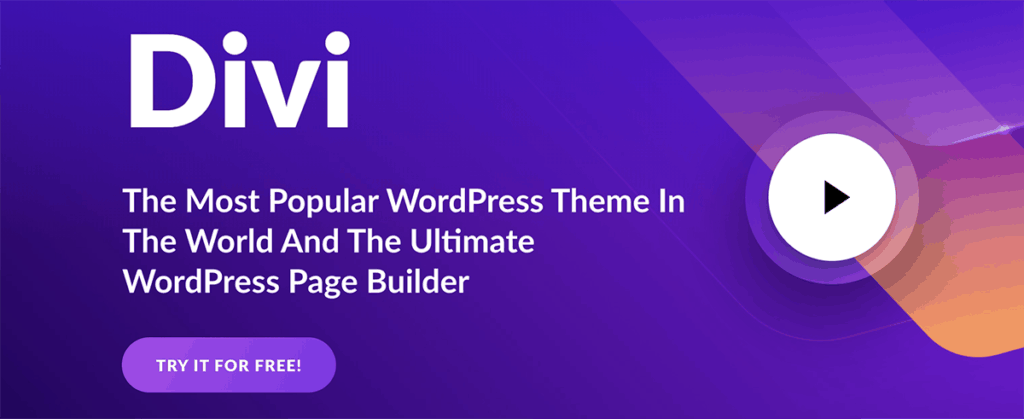 Divi is to page builders what MailChimp is to email marketing platforms. Everybody knows Divi. And for good reason. Its incredibly advanced visual builder technology takes WordPress to a whole new level.
Divi offers complete design control within a framework that allows you to customize from the ground up. Whether you're a beginner or an experienced developer, this platform will take your Black Friday promo to a whole new level, too.
Check out Divi here.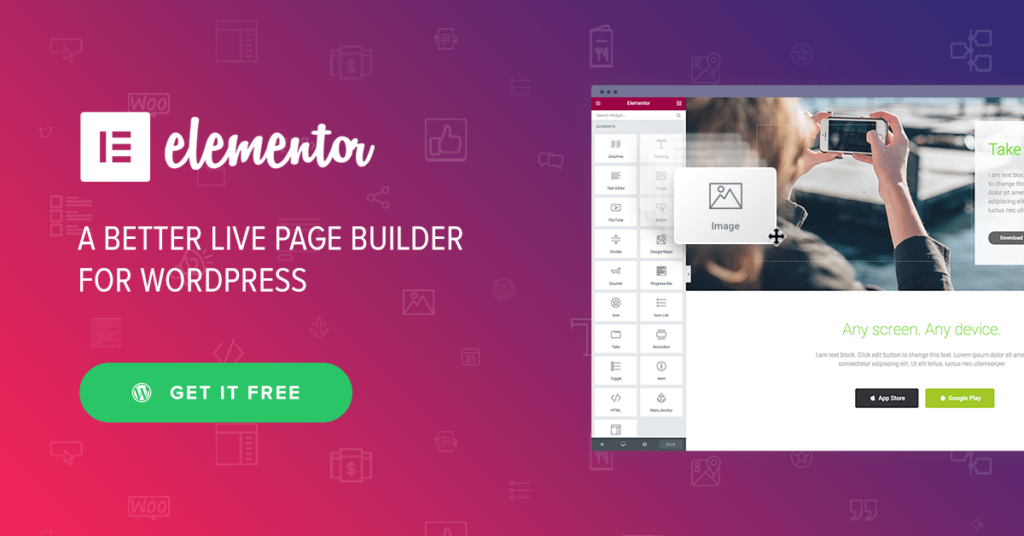 If you're looking for a simple solution for Black Friday (and any day of the year for that matter), Elementor is your page building powerhouse.
The builder allows you to control every facet of your web design workflow from one place and features a 100% visual design interface that's lauded for its simplicity and ease-of-use.
With Elementor, you really do get an all-in-one solution, just ask the five-million-plus professionals who use it every day.
Check out Elementor here.
Help Putting Everything Together
Black Friday is a big deal. And big deals can sometimes require a bit of outside help. Keep the following two resources in your back pocket and you'll be covered no matter what comes your way.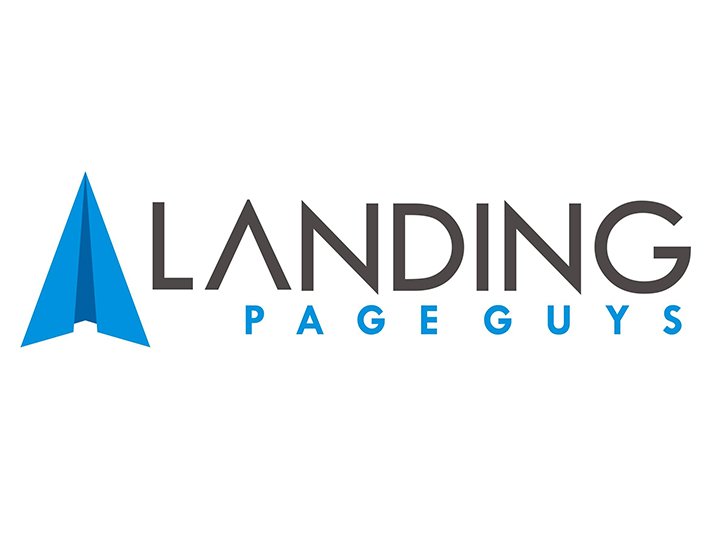 One of the most critical components in your Black Friday campaign is its landing page. The landing page is where all the details live and where all the magic happens. It needs to look great and also be great at doing its job — that is, getting your customers to convert.
When it comes to both of those things, the Landing Page Guys have you covered. They've been around for years and know the best practices and tricks that'll make your landing page a money-making mecca.
And not only do they do it right, they do it at the right price. That's why we use them every year.
Check out the Landing Page Guys here.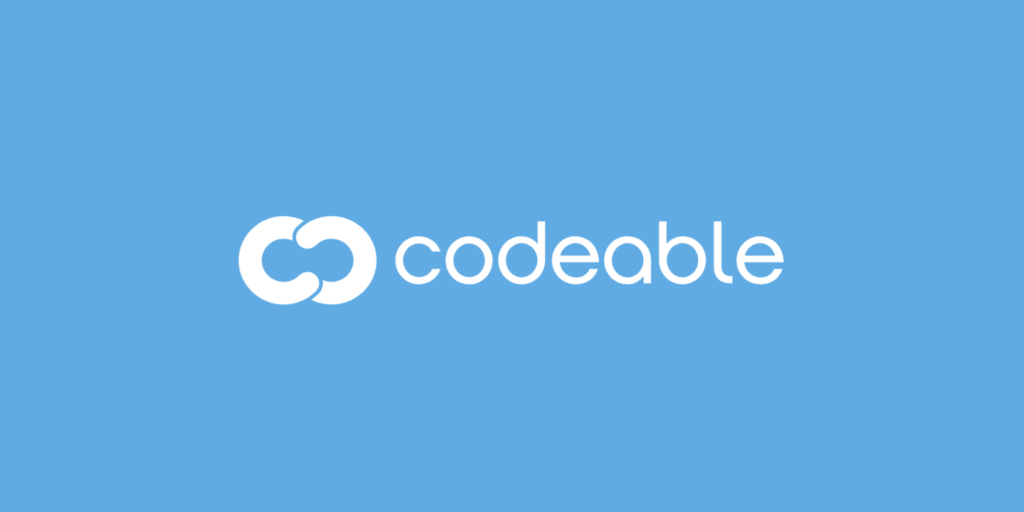 Take it from us. Black Friday is hectic, and there are a lot of moving parts during the weeks-long timespan around it. Should you run into any glitches (and don't be surprised if you do), you'll want to have access to experts who can help you get things back up and running quickly. That's where Codeable can be your beacon in the night.
Codeable is made up of a team of WordPress freelance developers who can solve any problem you might have. Their experts are available on a full-time, recurring, or short-term basis. So if you need a one-off solution for Black Friday, you're good. Working with Codeable is 100% risk-free, and they offer free estimates.
Check out Codeable here.
The Takeaway
There you have it. Our 13 favorite tools of the trade when it comes to the annual Black-Friday-through-Cyber-Monday sale extravaganza. We use them all because we think they're awesome. But whatever tools you decide to use for your Black Friday event, just make sure your list includes the following:
Landing page generator
Lead generator plugin
Contest management plugin
Event generator
Analytics plugin
Payment gateway
Coupon generator
WordPress expert resource
Email marketing tool
WordPress pagebuilder
If you decide to give any of our favorite tools a shot (and we hope you will), let us know how things go in the comments section.
Here's to your success!
If you liked this article, be sure to follow us on Facebook, Twitter, Instagram, and LinkedIn! And don't forget to subscribe in the box.