When building your membership site, it can be difficult to customize your site's layout if you aren't very familiar with HTML/CSS.
Thankfully, WordPress has a number of plugins that allow non-coders to create the membership website of their dreams.
But which page builder plugins are the best for you and your membership website?
In this post, we'll compare 6 of the best WordPress page builders for your monetized membership site.
1. Beaver Builder
Beaver Builder is a drag-and-drop page builder for WordPress that is super fast, easy to work with, and pretty flexible too.
One cool thing about Beaver Builder is that you can see all of your changes in real-time. So as you are making edits to your page with this plugin, you can check what it looks like right then and there.
Beaver Builder has modules that let you add anything you wish onto your pages: headers, sliders, backgrounds, video, content blocks, and more.
With the MemberPress Beaver Builder add-on, you can easily add access rules to modules, rows and columns on your page to create a personalized experience for your members.
For example, you could display exclusive content and offers right on your page that will only be visible to premium members. Or you could display a signup call to action and member testimonials exclusively to free or non-paid members.
There are a ton of possibilities with this plugin to upsell and cross-sell memberships.
Struggling to come up with design ideas? With Beaver Builder, you have access to over 30 landing page templates that make it easier and quicker for you to create a pretty, professional web page.
You can try the free version of Beaver Builder when you download the plugin directly via WordPress.
Alternatively, you can choose one of the paid, premium versions on their website. Their standard package is just $99/year. It can be used on unlimited sites, ideal for web development agencies or businesses with multiple sites.
2. Elementor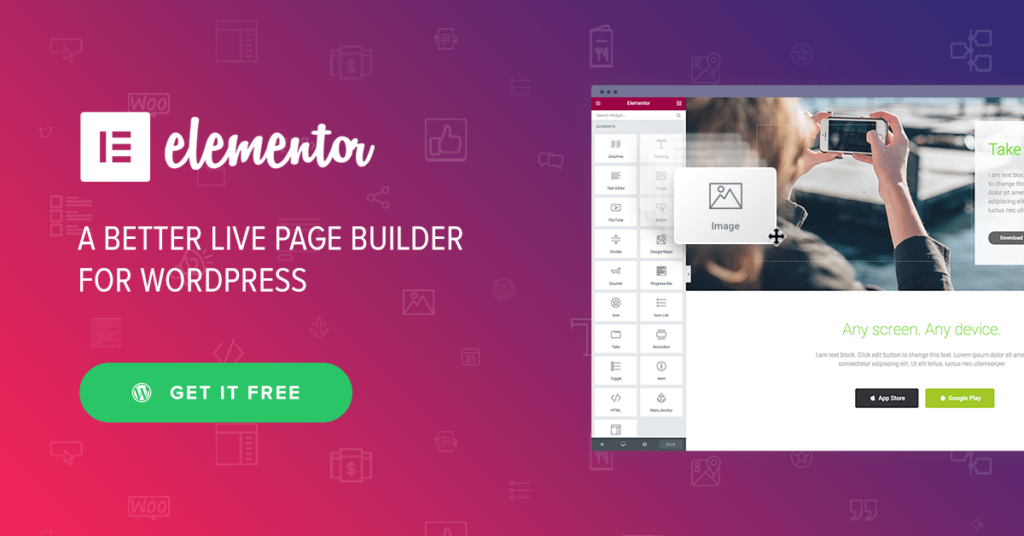 Another great page builder plugin we highly recommend is Elementor.
Elementor works with any theme and makes it super easy to build your site from scratch.
This live WordPress page builder plugin allows you to drag and drop widgets onto your webpage and see the changes live as you edit.
It comes with a ton of widgets and elements, and even enables you to use widgets from other WordPress plugins.
It also features a number of amazing integrations to help you customize your membership page as much as you want.
Want to design your own page from the ground up? Elementor lets you add new sections, choose how many columns you'd like per section, and drag and drop widgets from there.
And if you really want to make your site pixel-perfect, last year, Elementor launched their Flexbox Containers. With Flexbox Containers you can click and drag containers to be the exact height and width that you want.
Not only do Flexbox containers offer full flexibility, but they're also responsive and super high-performing for super-fast websites with light coding.
If all that designing sounds daunting, just like Beaver Builder, Elementor offers 100+ templates that will help you design your webpage if you need a little help.
If you have a page layout you really like, and you want to implement it on other pages, you can save it as a template to use across multiple pages.
MemberPress users now also have the added benefit of the MemberPress Elementor Flexbox containers integration.
Now you can paywall specific containers and even paywall containers within containers! The paywall possibilities are near-limitless.
Ready to try Elementor? This plugin has a free version that you can download directly from WordPress to try out.
Elementor offers 3 different plans depending on your business size and aims. The essentials plan starts at a flat rate of just $59/year.
3. Divi
The Divi Builder by Elegant Themes is another great drag-and-drop WordPress page builder. Divi works on almost any WordPress site and theme. It also allows you to create any sort of layout you wish – no coding required.
With over 40 modules, you can customize your website in many different ways in real-time. That means you don't have to save or hit the "preview" button to see what you've done.
With Divi, you can build your page with the front-end editor. Your pages can be updated right from the front end without you having to switch back and forth from your dashboard to your website.
Divi doesn't offer a free version, but they do have a live demo page where you can try out the products before you make your purchase.
If you decide to buy Divi, yearly access is $89 per year, and lifetime access is $249.
4. Themify Builder
Themify Builder has over 60 prebuilt layouts and animation options for you to choose from. It gives you tons of ways to quickly and easily build your pages, from start to finish.
Themify themes come with Themify Builder. However, if you choose another non-Themify WordPress theme, you can still use this page builder plugin without any issues.
With this plugin, you can either edit your site on the backend of your site, or you can use the drag-and-drop feature on the front end and make live edits there.
Themify Builder also offers multiple add-ons for purchase so you can further customize your site.
Interested in Themify Builder? The standalone plugin is completely free! But to make the most of their add-ons (including WooCommerce, maps, and countdowns) we recommend Themify Builder Pro Membership for $69.
5. Page Builder by SiteOrigin
SiteOrigin is another well-known WordPress page builder plugin that allows you to create custom pages on your membership site with ease.
This plugin works with your widgets seamlessly. Choose from their library of themes or use another theme if you'd like.
SiteOrigin is a flexible plugin. It even automatically makes sure your membership posts and pages are mobile-friendly.
This plugin has prebuilt layouts that make it easy to create awesome and engaging pages on your monetized WordPress site.
Ready to try Page Builder by SiteOrigin? This plugin is totally free.
6. Breakdance by Soflyy
The newest addition to our list, Breakdance, came in strong as a competitor to more established page builder plugins when it was launched last year.
With Breakdance you can choose to work within a WordPress theme or completely disable your theme and build each page from scratch!

This feature gives you complete design flexibility to create your page exactly as you want it.
While building a site from the ground up might seem intimidating, Breakdance's highly intuitive user interface (UI) makes it a breeze.
Breakdance boasts super fast speeds thanks to its clean code and HTML structure that can rival hand coding by a highly skilled developer.
It's also a popular choice for ecommerce web developers thanks to its deep WooCommerce integration.
Best of all, Breakdance licenses are unlimited, ideal for agencies, developers, or others who want to use it on multiple sites.
The Takeaway
Page builder plugins make it incredibly easy for creators with any level of technical ability to build and manage a beautiful, functional monetized WordPress website.
Each of the page builder plugins we've mentioned is an excellent choice. It really all comes down to what best fits your needs.
You might want to test out some of the free plugins, like Elementor Lite or SiteOrigin, to dip your toe into the world of page builders. Then move onto the premium plugins.
We hope our list will help you find the best WordPress page builder for your online business!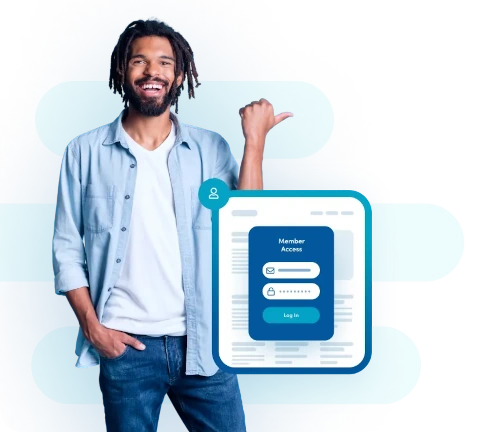 Get MemberPress Today!
Start getting paid for the content you create.
Get MemberPress Now
See All Features
What is your favorite page builder plugin? Did it make the list?
If you liked this article, be sure to subscribe to the MemberPress blog!