How to Build a Membership Site with Divi Page Builder
If you create and manage your WordPress site using Divi Page Builder, it's super easy to control the content your members see at various levels. Our add-on gives Divi MemberPress users the ability to lock or unlock content based on membership levels and rules (right from the Divi dashboard).
So if you've been wondering how to build a membership site with Divi, you're in luck.
What is Divi?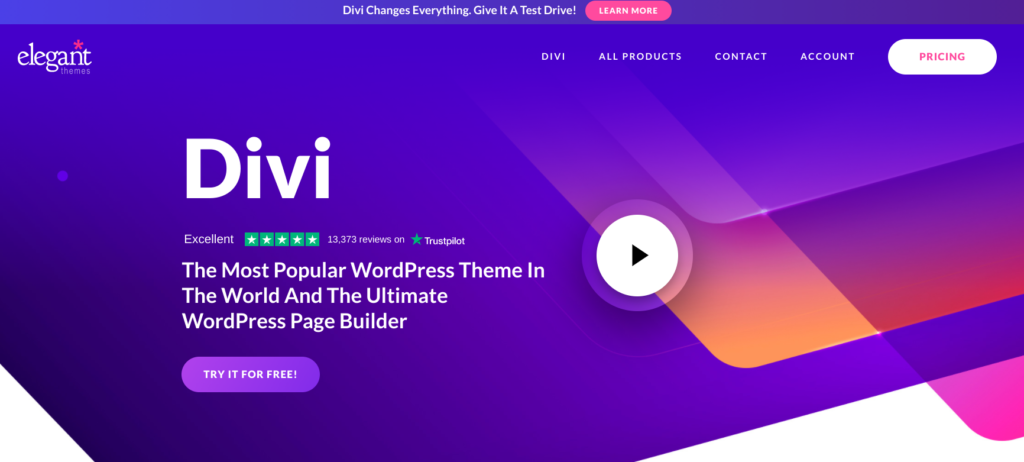 WordPress makes building a site a simple feat, especially with page builders. Divi is a fantastic page builder plugin from Elegant Themes that introduces front-end page editing functionality to WordPress. The plugin transforms the site-building experience with a feature-rich user interface, plenty of design options, and attractive templates.
Divi integrates with many other plugins to make site-building even easier for users, adding ease-of-use for a variety of customizations and security. And MemberPress so happens to be on that great list of integrations.
That means MemberPress subscribers at all levels have access to the Content Protection Divi Add-On.
How Does This Help Your Membership Site?
This add-on is specifically for you if you utilize the Divi Page Builder to create your website. It combines the power of a WordPress page builder with MemberPress to help you tailor your content to the right people at the right time.
This add-on is for you if:
You use Divi Page Builder to create your WordPress site.
You want to optimize the experience for higher-paying customers.
You want to develop member-only sections of specific pages that act as teasers for free or lower-tier members.
You want to add more functionality and control to your backend experience with MemberPress.
An Easier Way to Segment Content
What's a membership site without control? We wondered the same thing, and so we've improved your ability to control the content across your websites with more options for fine-tuning your memberships.
We've made it easier to:
Edit Access Within Rows – Our Content Protection Divi Add-on is accessed within your row options. It gives you the ability to hide content for some while making it available to others. The content within your selected row will only display if the required membership is active, giving your site a customized feel based on member level.
Make Customized Membership Rules – Create rules to set parameters for each section of your membership site. Set up specialized messages that plug your upgrades, highlight what unauthorized viewers are missing, and give sneak peeks to features that are typically only available to paying customers.
Decide Actions for Unauthorized Access – How do you want MemberPress to deal with unauthorized access? You can set up specialized messages that display to users who don't meet that specific membership rule.
MemberPress is all about enhancing your membership site experience, and with the Divi Content Protection Add-On, you have the power to take command over the content that visitors can see and engage with. Our content protection integrations will help you keep your memberships separate, enticing, and unique.
Activate Your MemberPress Divi Content Protection Add-on to Start
Ready to try it out? This integration is available to anyone with a MemberPress subscription, including Basic. Download and activate the content protection plugin for Divi to get started and test out this exciting new feature.
For step-by-step instructions on how to build a membership site with Divi Page Builder, check out our Knowledge Base article.
Let us know if you have any questions (or suggestions)—we're excited to hear what you think about the new page builder integrations!
If you liked this article, be sure to follow us on Facebook, Twitter, Instagram, and LinkedIn! And don't forget to subscribe in the box below.
1 Comment
Michael Anasakta

July 30, 2021

Hi Trey, Just a note to say how much I enjoy your photo and bio paragraph. Your bio is so well done and hits a wonderful tone. It made my day. Thanks. Michael (in Canada).