Let's face it, unless you want to be stuck in the early 2000s, your business needs video content.
If granfluencers like Old Man Steve are killing it on TikTok, anyone younger than 75 can step up their game and make videos.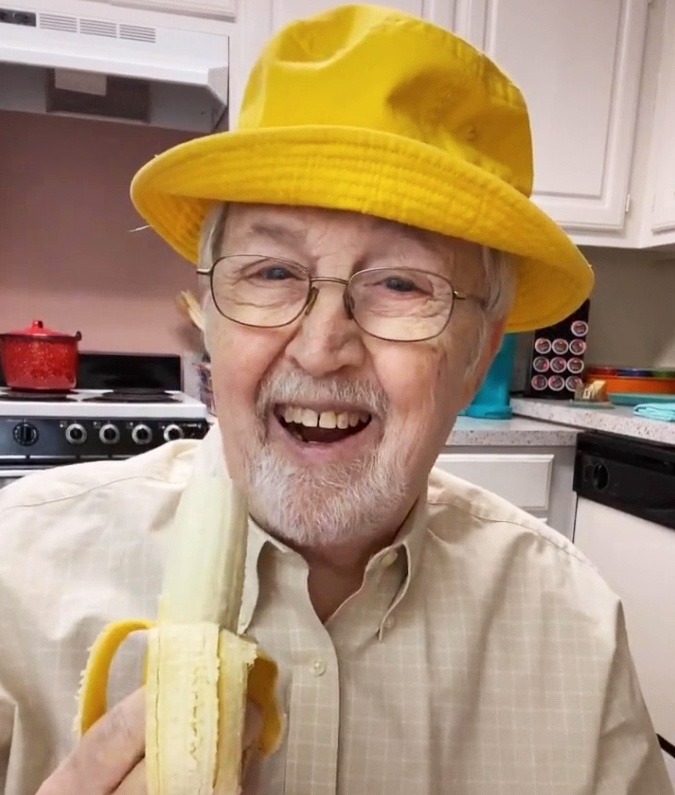 Posting TikToks or behind-the-scenes Instagram Reels is great for marketing, but video itself can be a product too.
Wait, I Can Actually Sell Videos?
In the age of peak free video content, it's definitely possible to monetize your videos.
People expect to pay for premium content. The internet is over-saturated with video. Sure, you can learn anything free on YouTube, but people still get what they pay for.
How many times have you watched a really good new TV show that was completely free? (Someone's paying for that streaming service or cable bill.)
According to reports, the average household has 4.7 streaming services.
Heck, there are even apps that help get rid of unused subscriptions people don't know they're paying for.
People are addicted to streaming video. It's a huge market, and it's growing: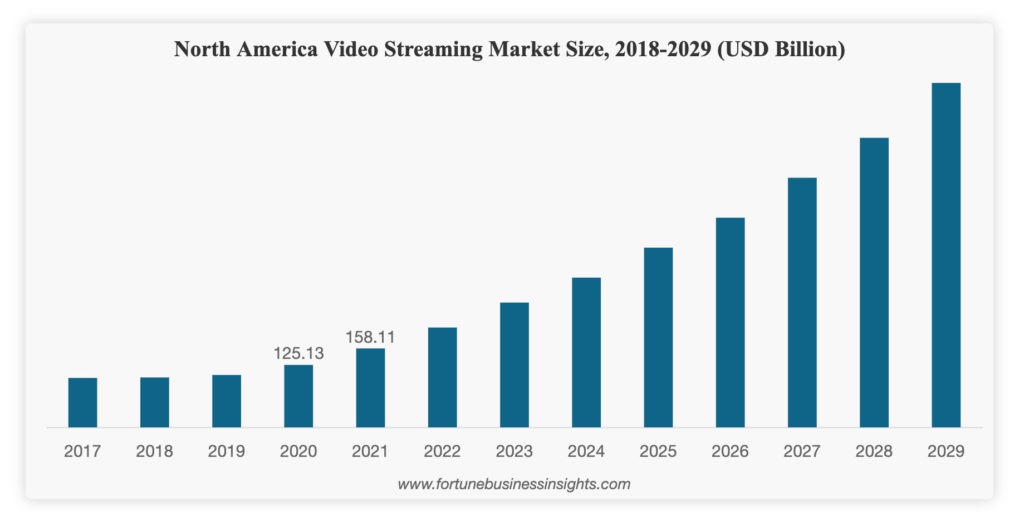 Higher quality and longer-form video is worth charging for.
For example, you might write a free cooking blog, but you'd want to sell that recipe book masterpiece (even if you stole half of the recipes from Grandma). It's the same for video content.
Video is one of the top pieces of content to monetize online, and selling access to it is really easy with MemberPress. More on that later.
Business Models You Can Use for Paywalled Video
There are a few different ways to sell video.
1. On-demand
Think streaming services.
Assuming you're not using your Aunt Darla's ex-boyfriend's login, you pay for all content you consume on these platforms.
As a business, you can:
Charge a monthly or yearly fee for access to an entire video library, like Hulu and Netflix do.

Sell single videos for a one-time fee, like when you buy a movie on Amazon.

Or, mix and match the two!
2. Online Video Courses
Sell a single course for a one-time fee.

Sell access to multiple courses with a monthly or yearly subscription.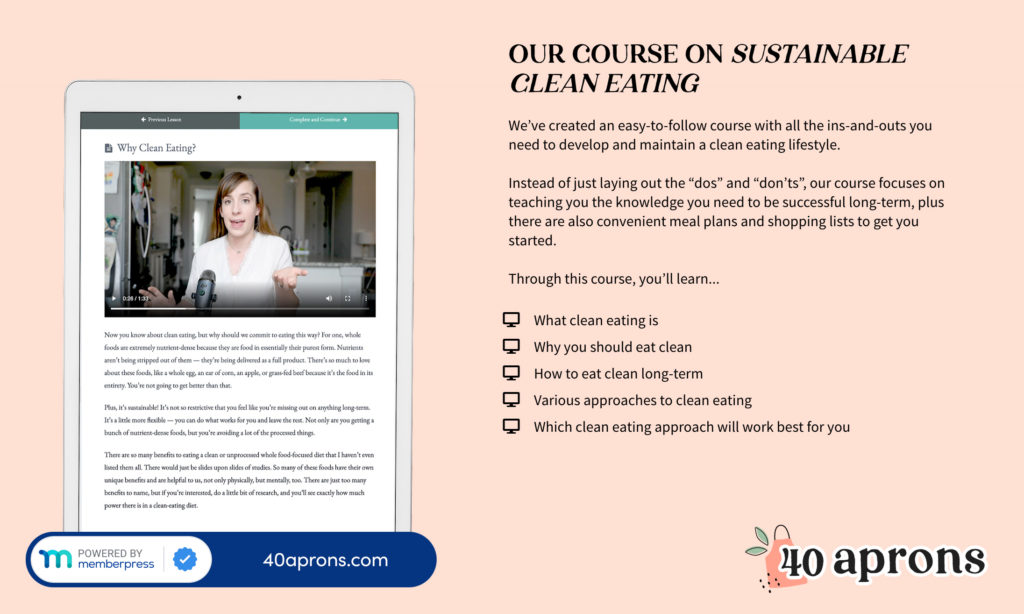 Benefits of Paywalling Video Content on WordPress
WordPress + MemberPress is our top choice for selling video content online.

Why? Well, here are the main perks:
1. Generate recurring revenue
By selling video content behind a paywall, you can create recurring revenue, which has big benefits. It's:
Predictable. Forecast revenue as you grow your business.
Scalable. The more you put in, the more you earn.
Flexible. Record a bunch of material at once, and release it over months or even years with content dripping.
2. You don't have to depend on ad revenue.
To see a hefty profit on YouTube, you'll need to rake in millions of views. Not to destroy your dream of YouTube stardom, but the vast majority of us aren't going to be the next MrBeast.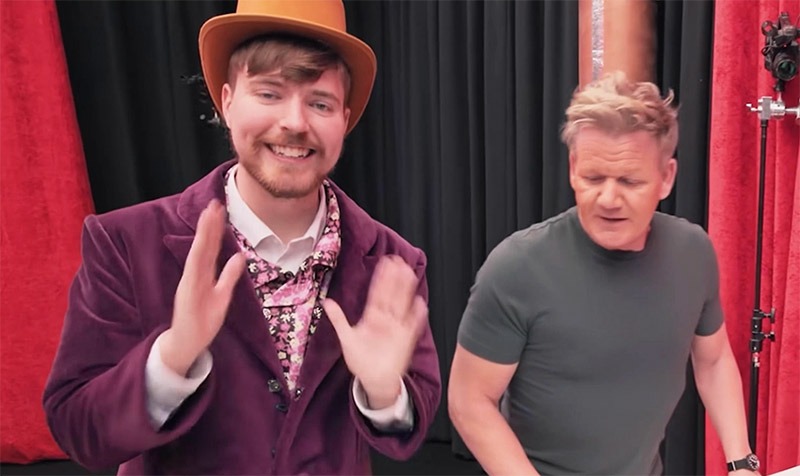 According to some, 97.5% of YouTubers don't make enough to reach the U.S. poverty line.
You'll need a strong footprint to grow your subscriber base. But you definitely won't need the volume of visitors it takes to make money from ads. A small, but dedicated, following is enough to make an income.
MemberPress power user Cheryl Malik of 40Aprons sells an ad-free experience to subscribers. This gives the site an income stream not dependent on ads.
3. Have full control over your content.
Putting your entire paywall video business in the hands of a major platform has major downfalls.
Not only are you at their mercy for every platform change they make, but you can get demonetized if you're not careful. When your business is centered around ad revenue from YouTube, your earnings depend on an algorithm.
This brings us to our next reason.
Third Party Fees: Why You Should Sell Videos on WordPress vs Major Platforms
Platforms like YouTube, Instagram, SnapChat, and TikTok are all getting in on the premium video action. They all offer ways to sell subscriptions and monetize exclusive content.
Creators can use these tools to turn their personality into a money maker on YouTube, or shake their money maker on OnlyFans for paying subscribers.
But these platforms take a percent of what you earn. Some take up to 30%.
When it comes to video, you're the star. You don't need some middleman taking thick cuts of your profits like Colonel Parker did with Elvis.
The better way is to host your content on WordPress and paywall it with the MemberPress plugin.
How to Make a Video Content Paywall on WordPress
Once you have a domain name, some web hosting, and WordPress running on your site, you can start selling videos in no time. Here's how.
Step 1: Create videos
Don't think you can talk on camera, or just have a face for podcasting? You can still create engaging videos to sell.
Record your screen and talk over it, like many coding instructors do.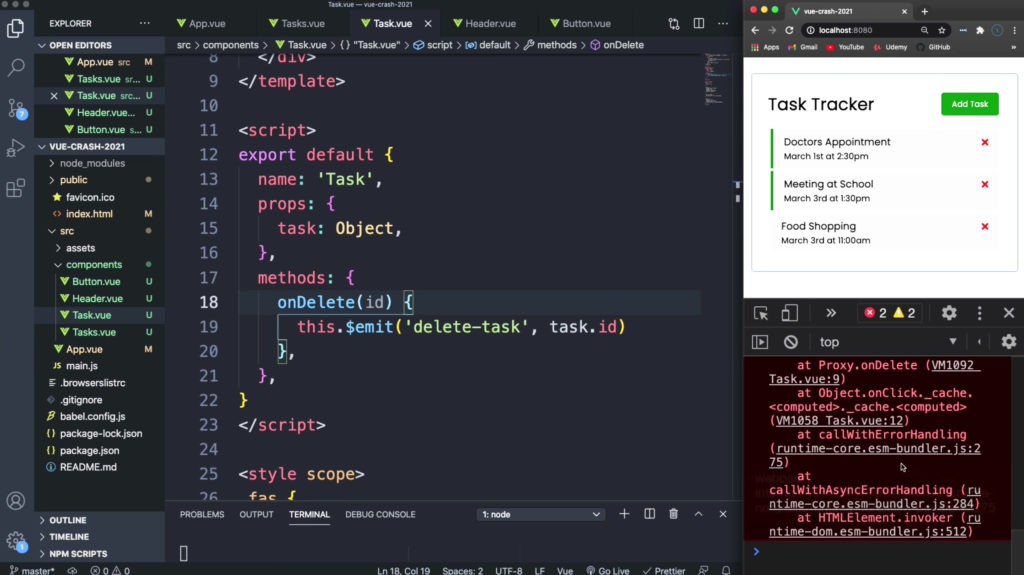 Write a script and do a voiceover.

Want to be on camera, but can't talk off the cuff? Transform your phone into a teleprompter with an app.
Editing videos doesn't have to be expensive or complex either. You can get the job done with free programs like iMovie or HitFilm Express.
Just remember, content is most important.
People are used to raw video these days. As long as it sounds decent and isn't shaky enough to cause nausea, you're good to go.
Step 2. Host your videos
YouTube is the most popular option. It lets you host videos for free, and it's easy to use.
Or check out platforms like Vimeo or Wistia. You can even upload video files to your web host and make them downloadable. Our Amazon Web Services add-on is great for this.
Log in to your YouTube account, click the camera icon in the upper-right hand corner, select the video you want to paywall, and upload it.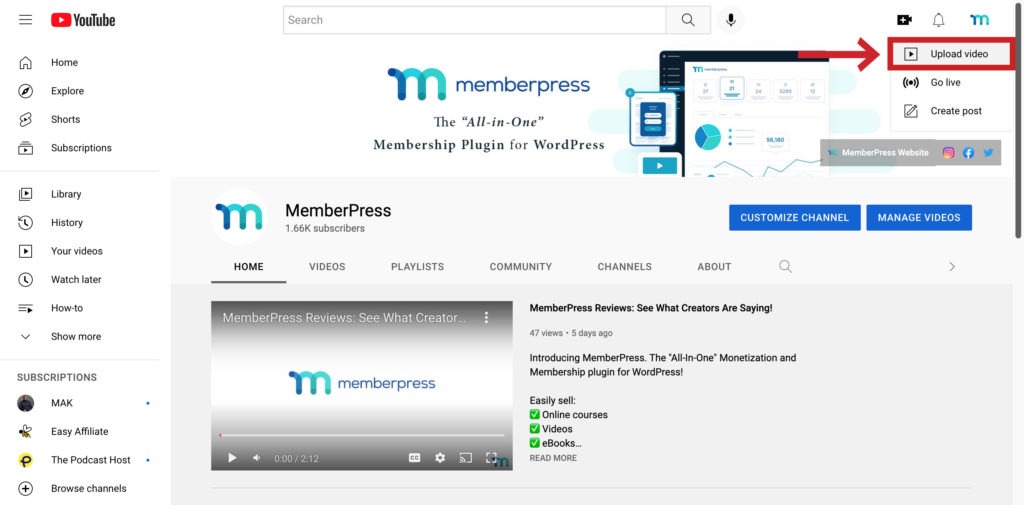 Then set it to "Unlisted" so only people with a link can see it.
Next, Copy the video's URL.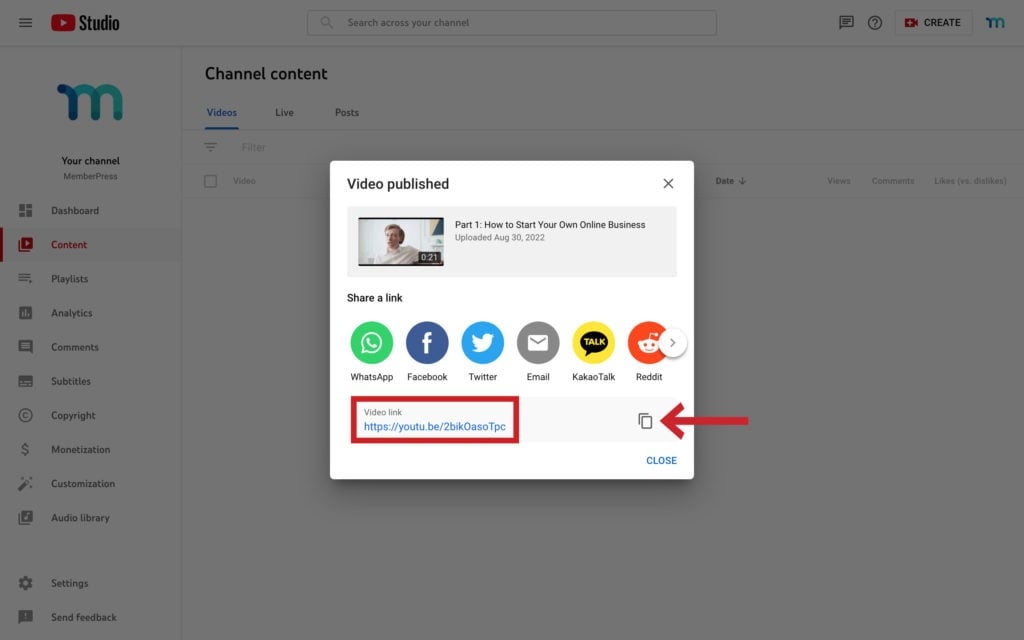 Now, embed the video on a WordPress page, post, or MemberPress Course lesson page.
Step 3: Install MemberPress
Purchase a MemberPress plan, download the plugin from the Account page on the MemberPress website, and install it on your WordPress Dashboard.
Once you've installed MemberPress, the Setup Wizard will guide you through setting up the basic features of the plugin, like linking a payment method.
Step 4: Create a membership
Now you'll want to create one or more memberships. These will let you sell your content.
Go to MemberPress (on the left sidebar) > Memberships > Add New.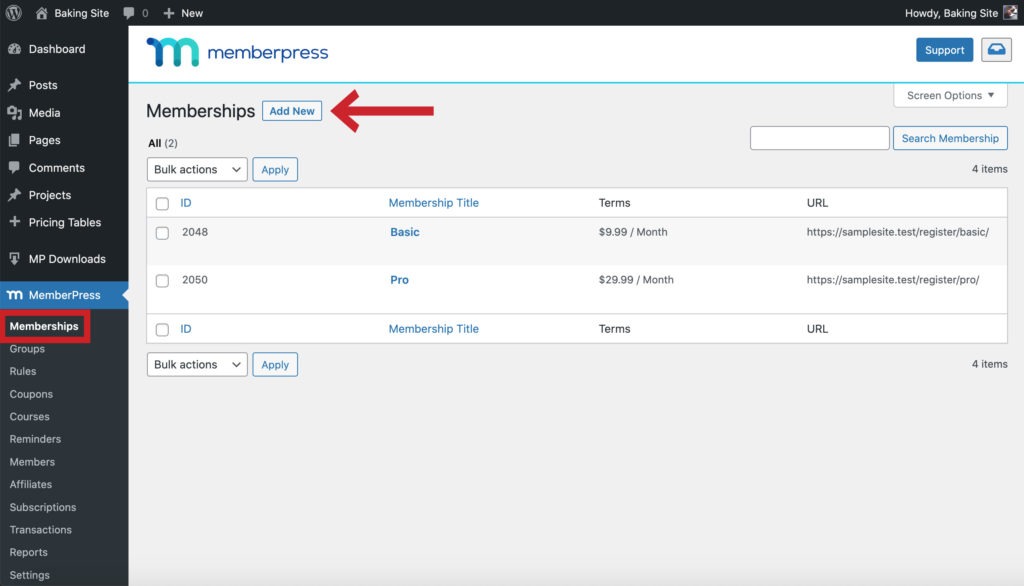 Your memberships can be:
Recurring, like $9.99 per month
Or one-time, like 1 easy payment of $199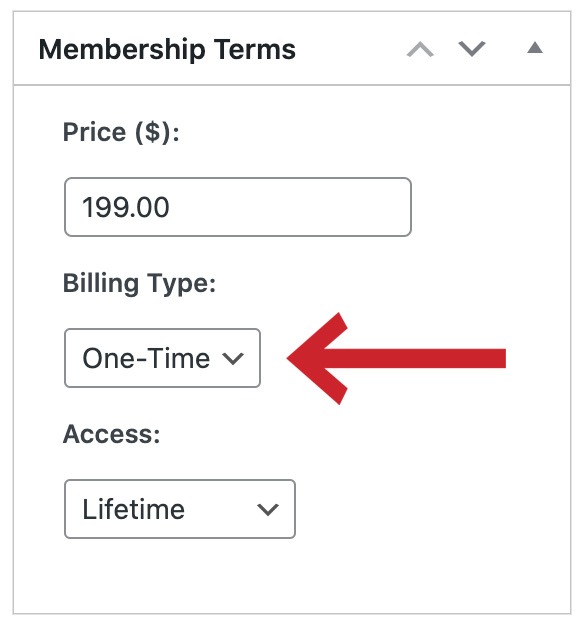 When you're done editing each membership, select Publish to save it.
Step 5: Protect your videos with Rules
MemberPress Rules let you put videos behind a paywall.
To set up your first rule, go to MemberPress > Rules and click Add New.
Then under Protected Content, choose the type of rule you'd like to use. You can protect content with specific tags or categories, single pages, courses, and much more.
Wherever your video is embedded, you can protect it with a rule.
Next, choose which memberships get access to the content under Access Conditions.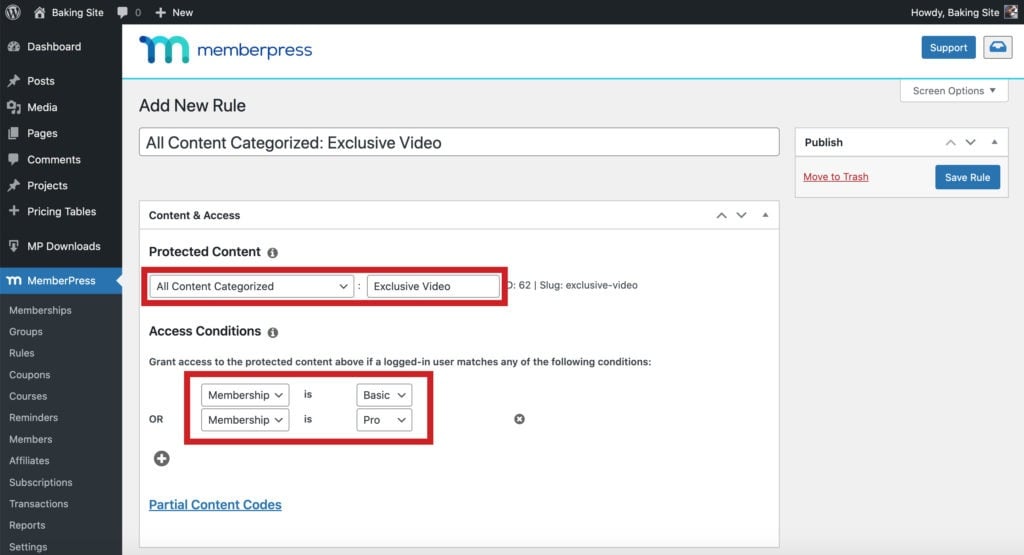 Then, be sure to click Save Rule.
Now, your video is protected. Only users with the memberships you selected will have access to them.
When unauthorized visitors try to view your protected content, they'll see your Unauthorized Message, or paywall.
Pro Tip: Customize your unauthorized message for your entire site, per rule, or per membership.
Go to MemberPress > Settings > the Pages tab. Under Unauthorized Access, click Default Unauthorized Message to customize it site-wide.

You can also override your Default Unauthorized Message per Rule or Membership right on the Membership/Rule edit page. To do this, just select Custom under Unauthorized Message.
Keep Growing!
Crank out videos to keep your loyal subscribers coming back for more. Or record them in batches and release them over time with the Drip feature.
Check out some third-party MemberPress integrations like VidApp and Vimeography to add additional features to your video-based membership site.
Also, consider offering up some freebie videos on platforms like YouTube, Instagram, and TikTok. Free content is a great way to gain paying subscribers.
Need Inspiration? Here are Some MemberPress Sites Selling Videos Right Now.
The Guitar Lesson
TheGuitarLesson.com provides video guitar lessons to beginner students.
Members get access to a whole library of videos – 300 lessons and counting.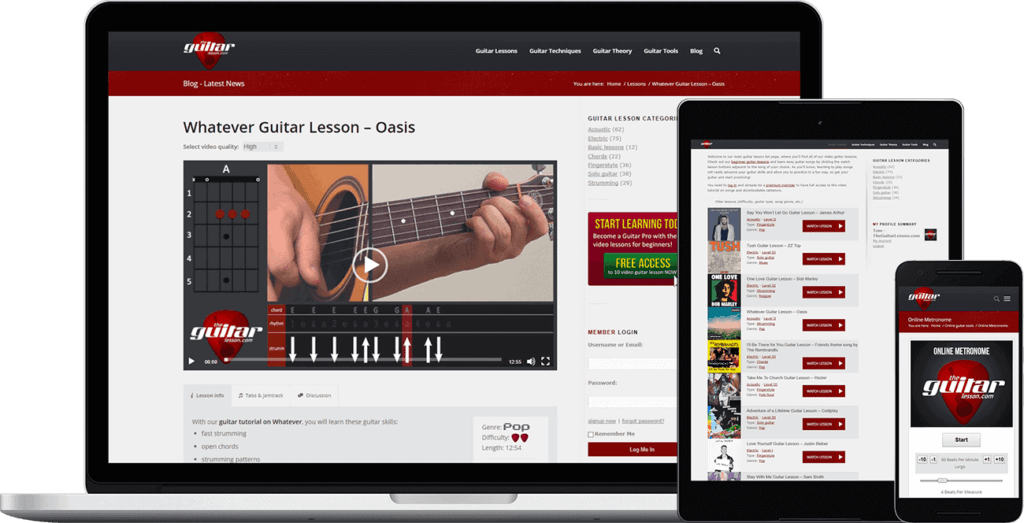 Tom Fontana hosts most of his videos on Vimeo and protects them with MemberPress Rules. He even has a YouTube channel with some free content.
Learn more about The Guitar Lesson here.
TriviumU
TriviumU.com is an online video course by Dr. Ben Crosby, where he teaches professionals confident and effective communication.
The videos are embedded on course pages, built with MemberPress Courses, and the course is protected so only paying members can access it for a one-time fee.
Ben even releases free snippets of advice on TikTok to market his site.
Learn more about TriviumU here.
My Mindful Movement
MyMindfulMovement.co is a one-stop shop for all things yoga.
The site has a huge catalog of follow-along yoga videos for paying members.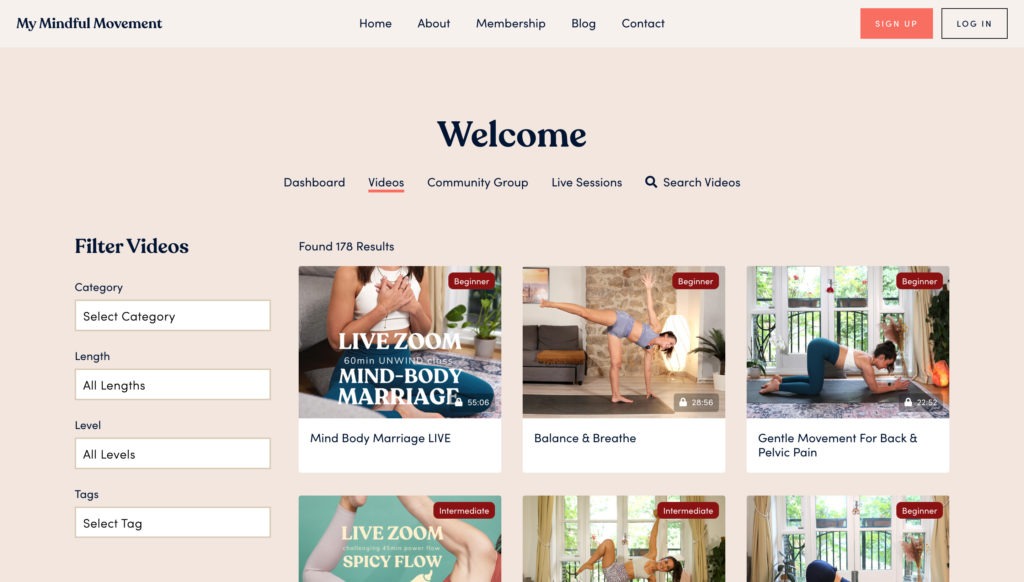 The site's founder Helen Faliveno markets her MemberPress site with free content on her YouTube channel, Instagram, and TikTok.
Learn more about My Mindful Movement here.
Need more ideas? See how other MemberPress sites are using video:
Conclusion
Anyone with a $40 microphone and a smartphone can make video content worth paying for.
One of the top ways to sell videos online is by teaching what you know. This could be your professional expertise like Dr. Ben Crosby at TriviumU, a skill you've honed for years like Helen at MyMindfulMovement.co.
It could even be an obscure hobby like fondant modeling (just ask MemberPress site Cake Craft School).
In conclusion, here are the steps you need to take to start selling paywalled video content:
Create your videos. Write voiceover or use a teleprompter app to make things easy.
Host your videos on a platform like YouTube, or on a web server.
Embed your videos on WordPress pages, posts, or MemberPress course pages.
Install MemberPress and link your payment methods.
Create one or more memberships.
Set up rules to protect your videos.
Optional: Customize your Unauthorized Message that restricted users see when trying to view your paywalled video.
Do you have any questions about paywalling video content with MemberPress? Let us know in the comments section below!
If you liked this post, make sure you subscribe to the MemberPress blog!