If you want to know how to convert website visitors into customers, there's more to it than just monetizing your blog. Read on for tips and best practices to boost your conversion rate and rake in that revenue.
So, your target audience is flooding your website (HOORAY!) but it's not reflected in your conversion rate and sales (BOOOO!)
Well, you're not alone!
The average conversion rate is approximately just 2%. That means for every 50 people who visit a given website, only one or two might end up doing what website owners want them to.
Of course, not every campaign will reel in tons of customers. But, by tweaking a few aspects of your strategy, you can achieve better conversion rates and ultimately more sales.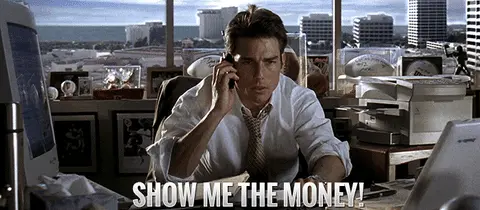 On the other hand, if you ignore your conversion strategy, your website and business will quickly wither.
That's why we've prepared the following article to equip you with the best strategies to convert your website's visitors into customers.
6 Reasons Why Your Website is Not Converting Visitors to Customers (and What You Should Do To Fix It)
1. You Don't Show the Value of Your Products or Services
One of the main reasons your website is not converting visitors into customers is that you're failing to effectively show the value of your products and services.
Many websites showcase features of their products and services instead of explaining how these things will actually solve their customers' problems.
Think about it – your audience wants to be sure that your product/service will actually benefit them before they part with their hard-earned dollars.
How Do You Effectively Show the Value of Your Product/Service?
Sell your product or service to your visitors by showing them the solution it seeks to provide. Don't just list its features – show them the value of the product or service off the bat.
A great rule of thumb is to always have a feature-to-benefit attitude. This means that for every feature your product or service has, convert it into a benefit or a solution that resonates more with your visitors.
For example, imagine you're selling a high-speed blender on your website. If you just mention that it "comes with a 1200-watt motor", that probably means very little to your audience.
Here's a benefits-forward alternative: "Our blender's powerful 1200-watt motor ensures your smoothies are silky smooth in seconds – saving you time in the morning and delivering the perfect consistency every time."
This approach not only highlights the feature (the powerful motor) but directly ties it to a benefit the customer cares about – quick, perfectly blended smoothies.
The emphasis on saving time in the morning also paints a picture in the potential customer's mind, making the benefit more tangible and relatable.
2. Your Website is Poorly Managed
Suppose you have a website that sells courses and generally requires some form of membership from your visitors.
You might have the most amazing website design and well-crafted courses, but if you don't have a proper management system for your website, it'll all mean squat.
Your website should deliver a great user experience for both first-time visitors and returning customers. If it isn't, then there's a high chance that potential customers will get frustrated and leave without completing a purchase or membership plan.
How Do You Effectively Manage Your Website?
Ensure that your website is easy to use and navigate. It should also be updated regularly with fresh content to keep visitors engaged. If you've already done that, then it's time you considered a solid website manager.
With MemberPress, you can easily set up and manage memberships, restrict access to certain content, take payments, and more.
This plugin is particularly useful if you run a membership site, as it allows you to easily organize and customize your members' experience.
Additionally, it offers a wide range of powerful features that make managing all aspects of your website much easier and more efficient.
So if you're looking for an effective way to manage your website and boost conversions, be sure to check out MemberPress. Find out how it can help transform your site into a high-converting machine.
3. Your Website Has a Poor Design and Layout
A poorly designed website can make it seem dull or unappealing to potential customers. Surveys have shown that 94% of negative website feedback is related to the design and layout of the website.
A site for sore eyes with a lackluster layout could frustrate your visitors into leaving without converting.
What Should You Do to Improve Your Website's Layout and Design?
You should focus on creating a clean, user-friendly, easy-to-navigate, and visually appealing layout. This can involve using simple fonts and colors and ensuring that important content is prominently displayed on each page.
You also need to make sure it looks great on different screens. Responsive design is a must. Surveys have found that nearly 8 in 10 customers stop engaging with content that doesn't display well on their devices.
So here are your options:
First, choose a WordPress theme that suits your business model. Then make the most of page builders like Elementor and SeedProd to help you easily create custom pages for your site.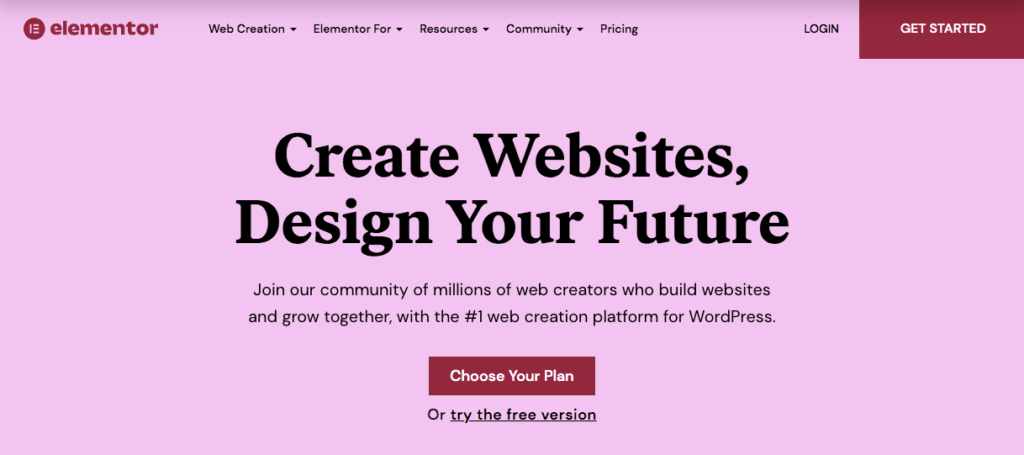 Alternatively, you can leave it in the hands of professionals. Search for a web design service with a track record for building websites that are optimized for conversions, and reap the benefits from day one.
4. Your Content is Unappealing or Unconvincing
Your website's content is another important factor that can influence conversion rates. If your content is poorly written, unappealing, or unconvincing, it's likely that visitors will not stick around long enough to convert into customers.
Studies show that website visitors spend an average of just 5.59 seconds skimming through a website's written content. That's a heck of a short time to capture their attention and lead them through to conversion.
So that means your content has to be snappy, catchy, easy to digest, and most importantly, relevant. That is, if you want to convert visitors into customers.
How Do You Make Your Content Appealing And Convincing?
Well, you start off by prioritizing the quality and relevancy of your content.
High-quality, engaging, valuable, and relevant content that's focused on your target keywords can go a long way toward helping to increase conversions.
What it all boils down to is research. You want your site to be the go-to resource for your target audience, so you've got to come up with the goods.
If you don't have the budget to invest in a keyword tool like SEMRush, here are some ways you can find relevant topics and keywords targeted at your audience:
Google Search
The easiest and most obvious way is by typing a phrase into Google search, and letting the auto-suggest feature show related search queries. This gives a hint about what users are frequently searching for.
People Also Ask
Similarly, when you enter a query into Google, you'll often see a "People also ask" box. This provides insights into related questions that people are asking around your topic.
Google Trends
This tool allows you to see the popularity of search terms over time. It can be useful for identifying seasonal trends or emerging topics.
Competitor Research
Look at your competitors' websites to see what keywords they're targeting. This can be done by inspecting their meta tags, headings, content, and URLs.
However, Google search results vary depending on location. If your target audience spans different territories, you might not be getting the most useful insights for your business.
Plus, if you're living the dream of the digital nomad, your local results won't be that helpful.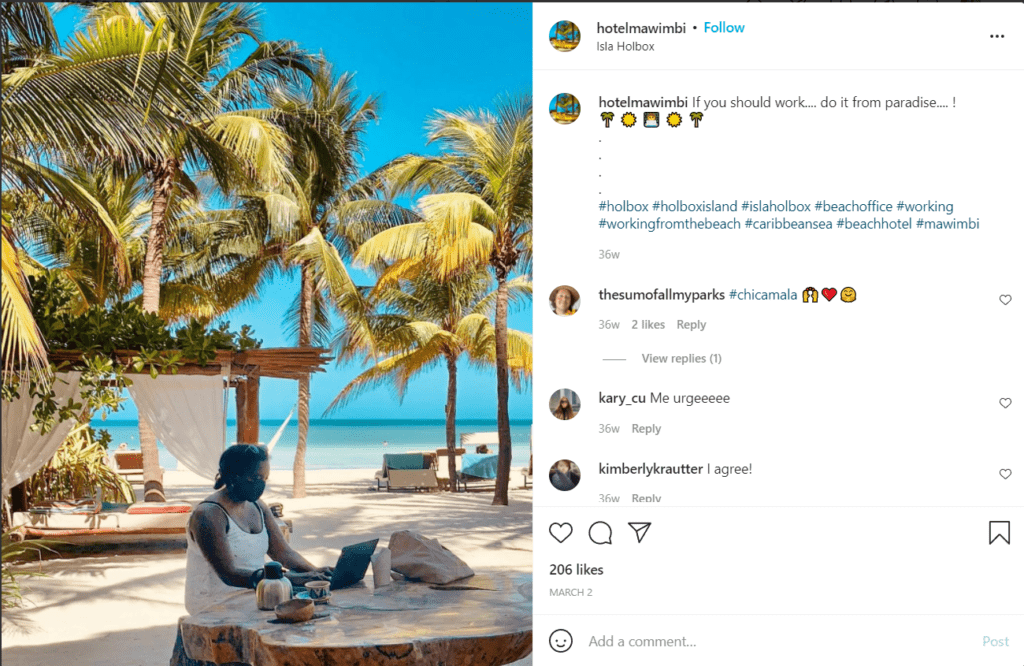 This is where a virtual private network, or VPN, comes in super handy.
Get a VPN
A good VPN allows bloggers to perform better keyword research, enabling them to more accurately target the keywords and topics that pique the interest of their audience.
Localized Search Results
With a VPN, you can connect to servers in different countries, allowing you to view search results as if you were in that location. This helps in understanding what content is ranking in those areas, giving you a clearer picture of the global market.
Competitor Analysis on a Global Scale
Just as you'd check your local competitors, a VPN allows you to peek into the digital strategy of competitors in other countries without any restrictions.
Bypass Geo-restrictions
Some websites or content might be restricted to users from specific regions. A VPN lets you bypass these restrictions, giving you unhindered access to global content, which is especially useful for market research.
As an added bonus, VPNs also help counter the many security issues that arise from visiting multiple websites in a bid to find the best content for your site.
They provide an added layer of security and privacy for all types of online users, helping them protect their personal information and keep their browsing data safe from hackers or other malicious actors.
Fortunately, you don't have to break the bank to reap all these benefits. There are affordable VPNs that get the job done.
Overall, if you want to create high-quality content for your website that engages your audience and drives conversions, doing extensive research and adopting additional tools to help you is a smart choice.
5. You Aren't Utilizing SEO Practices
Search engine optimization (SEO) is usually a gray area for most website owners and even bloggers. Many of them have a general idea of what it is but don't understand how important it is for their website or blog.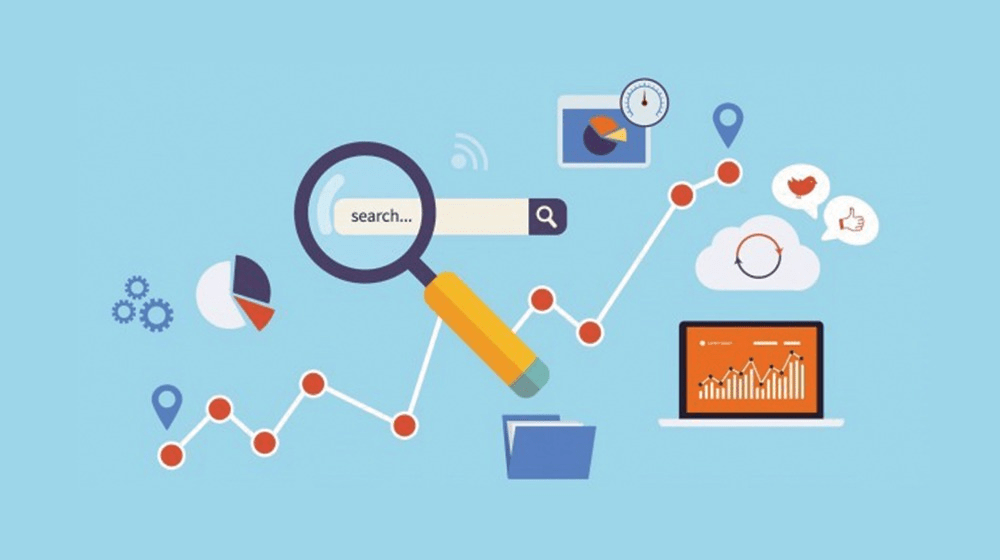 Okay, so here's a brief rundown. SEO is the practice of optimizing a website or blog to rank higher in search engine results, thereby increasing the chances that users will find and click through to the site.
A higher ranking can lead to increased traffic, which can, in turn, lead to more conversions and sales. In fact, a recent study found that organic traffic can account for up to 64% of total website visitors.
That's a pretty significant chunk of traffic that you could be missing out on if your site is not optimized for search engines such as Google and Bing.
Without good SEO practices in place, your website may miss out on potential customers who use search engines to find information or products online.
How Do You Optimize Your Website For SEO?
There are a number of things that you can do to optimize your website for search engines, including:
1. Conduct Keyword Research
We've already briefly covered this. Keywords help you identify the words and phrases that people in your niche are searching for.
This will helps you create content that is more likely to rank highly in search results and also attract more visitors to your site.
2. Create "BOFU" Content
Now you have a list of keywords, it's time to use them in your content. One important strategy for increasing the conversion rates of your website is to focus on BOFU (bottom of funnel) content.
This type of content targets customers who are already familiar with your brand or product and are looking to take the next step toward making a purchase.
Use your keywords throughout your content in order to boost its visibility and appeal to potential customers.
Ultimately, if you want to boost your conversion rates and sales through your website, you need to focus on creating effective BOFU content that speaks directly to the needs and interests of your target customers.
3. Optimize Your Website's Meta Tags and Titles
Each page and post on your website should have optimized meta tags and titles. These are crucial for search engines to understand the content and relevance of your pages, and they also influence click-through rates from search results.
Title Tag: This is the headline that appears on search engine results pages (SERPs). Ensure it's descriptive, contains your target keyword, and is under 60 characters to display properly on most search engines.

Meta Description: This is a brief summary of the content on your page, which appears beneath the title in SERPs. A compelling meta description can increase click-through rates. Aim for a description that's between 150-160 characters and includes your target keyword.
Using a plugin like All In One SEO (AIOSEO) can also help you easily manage and optimize your meta tags and titles without having to delve into your site's code.
4. Create High-Quality Content
Thankfully, a lot of SEO best practices also align with writing content that's useful, relevant, and engaging for your audience. That's because Google's algorithm is set up to reward sites that give Google users the best experience.
In fact, Google uses the acronym E-A-T to assess content for quality. EAT stands for expertise, authoritativeness, and trustworthiness. So bear these factors in mind when creating content.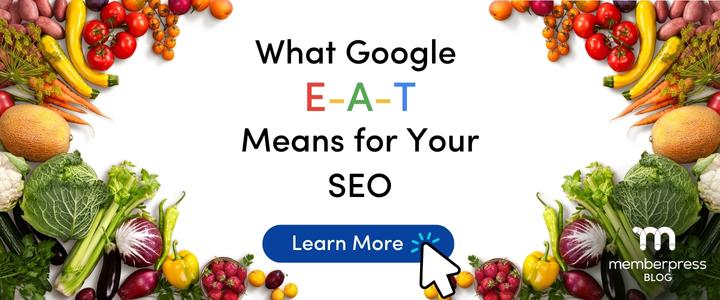 You also want to make sure you use keywords appropriately. While it's important to include keywords, they should fit naturally into your content. Google penalizes sites that artificially include keywords in their content.
5. Consider an SEO Professional
Working with an experienced SEO professional or agency who can help you make strategic decisions about improving your site's optimization for search engines and overall engagement with users.
This can involve anything from tweaking the layout of pages or images on your site to pursuing link-building strategies that will boost traffic from other sites in your niche or industry.
6. You Don't Have Any Calls to Action (CTAs)
If you want people to take action on your website, you need to tell them what they need to do. This is where calls-to-action (CTAs) come in.
A CTA is a statement or button that encourages a user to take a specific action, such as subscribing to a newsletter, downloading an eBook, or making a purchase.

Many small businesses don't realize the importance of clear calls to action on their website. In fact, studies have shown that 70% of small business websites lack a call to action on their homepage.
Without these elements in place, it can be difficult for visitors to know what they should do next or what kind of engagement they should take. This can result in lower conversion rates and fewer sales overall.
How Should I Optimize My Website to Include CTAs
CTAs should be clear, concise, and prominently placed on your website. The text should tell the user exactly what to do, and the button or link should take them to the appropriate landing page.
Your CTAs should also create a sense of urgency.
When customers are on the fence about whether or not to buy your product, they might need that extra push to convince them to make a purchase. That's where an urgent CTA can really pay off.
If you can convince your website visitors that they need to buy your product or service now, you're much more likely to make a sale.
One of the best ways to create a sense of urgency is to offer time-sensitive discounts and coupons.
For example, you could offer a 10% discount to customers who purchase within the next 48 hours. This is a great way to get customers to take action and buy your product/service now instead of later.
In Conclusion…
These are just 6 common reasons why you may be failing to convert visitors into customers. We hope you've picked up some useful and actionable tips to start putting in motion today.
Make sure you promote the benefits of your product instead of just features.

Use a trusted and reliable plugin to effectively manage the membership experience on your site.

Optimize your site's design for easy navigation.

Make sure all content is relevant and engaging for your target audience.

Apply SEO best practices.

Use CTAs strategically to drive site visitors through to sale completion.
Start by applying these changes to your homepage and key landing pages before optimizing the rest of your posts and pages.
Follow these tips and in time, you'll notice your sales increase as visitors turn into loyal customers. Good luck!
How have these tips worked for you? Got any advice to share with the MemberPress community? Let us know in the comments section below.
If you liked this post, make sure you subscribe to the MemberPress blog!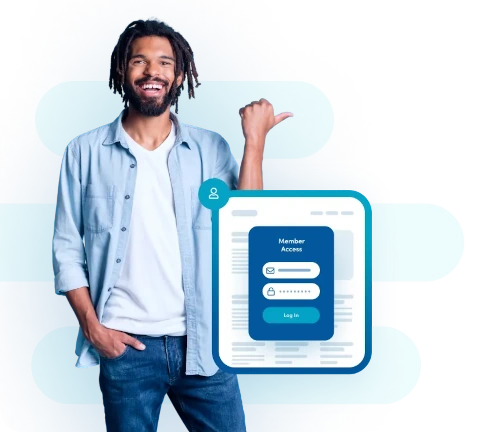 Get MemberPress Today!
Start getting paid for the content you create.
Get MemberPress Now
See All Features