Your website can never have enough members. But you've got to dig in and and do something if you want more members to come your way.
You might be thinking, Okay, but what the heck am I supposed to do?
You're not alone in asking that question! And there's good news. There are actually lots of simple ways you can attract new members to your site.
For example, affiliate programs and blogs are great, low-cost options for new websites. You've just got to know how to get started.
In this article, we'll walk you through those two and three other tried-and-tested ways to get more members for your membership website.
So without further ado… Here's how to get more members on your membership site (5 ways).
1. Set Up an Affiliate Program
If you want to see fast and significant growth on your membership website, an affiliate program can be the best way to do it.
The reason affiliate programs are so reliable is because they reward members and affiliates with cold hard cash.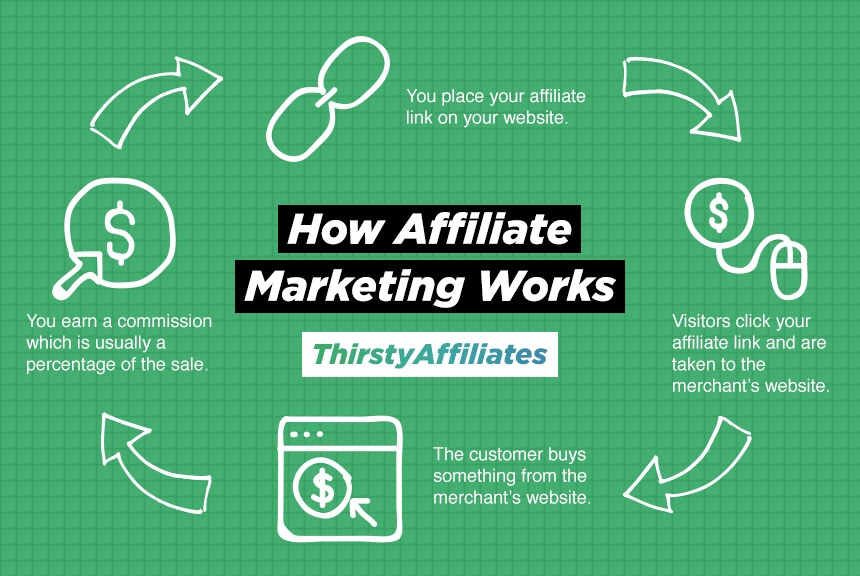 And there's no better incentive than a financial one.
When you have an affiliate program, you recruit other people to promote your membership. You can also give your members the opportunity to participate (this is called "referral marketing").
These representatives do things like…
Write reviews on their blogs
Post about your membership on other sites or on social media
Produce videos about your content
Invite people they know to join (if they're already members)
Every time someone clicks on a link placed by one of your affiliates, and signs up for a membership, you pay that affiliate a small commission.
Affiliate marketing is a lot like creating a non-salaried sales team to promote your business for you. It's a pretty good deal!
The Easy Affiliate plugin is the best way to set up and manage your own affiliate program on your website – especially if it's a MemberPress site.
Because it was developed by the MemberPress team, Easy Affiliate integrates seamlessly with MemberPress. It enables you to set up and configure an affiliate program for your membership site and offer rewards that will attract new affiliates.
2. Create Multiple Membership Tiers
There's a reason most services and websites offer multiple membership tiers. Some people might be able to afford an expensive $36-per-month subscription, whereas others may prefer to stick with a $14 option.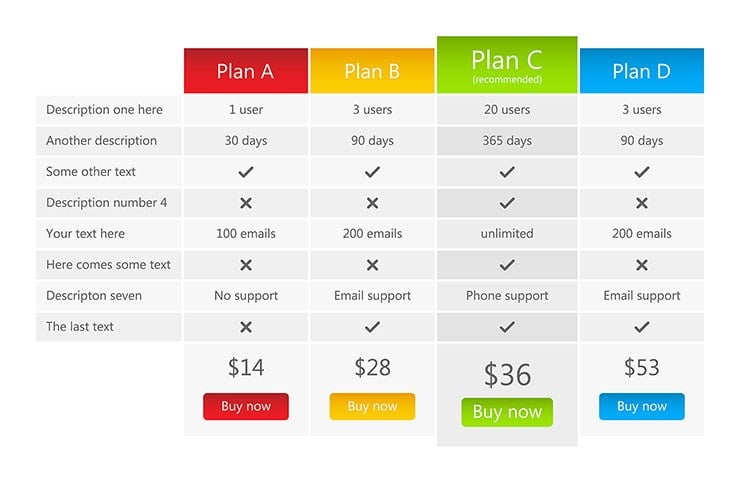 Membership tiers allow you to capture as many potential subscribers and paying users as possible. The key with tiers is to make sure that every plan provides value, so members are always happy and might consider upgrading at some point.
For membership tiers to work, you'll want to design a pricing table that gives potential users all the information they need.
With MemberPress, creating multiple membership tiers is a simple process. Keep in mind, though, offering too many options can be as bad as not offering enough. In our experience, three membership tiers is usually a sweet spot.
Once you've got your tiers set up, be sure to let people know they're available. A solid content marketing strategy is invaluable when it comes to growing your membership site.
3. Offer Seasonal Discounts
Winter holiday sales
Many people's favorite part of the Christmas season is the discounts. However, discounts aren't limited to just a single holiday.
There are many seasonal dates where members expect a slash in prices, including Black Friday and Cyber Monday. These sales fall within the holiday shopping season.
Discounts don't only apply to physical products. You can also temporarily lower the prices for all of your membership tiers, which is a great way to drive signups.
Perhaps the best example of membership sites that take discounts to the extreme are web hosting providers.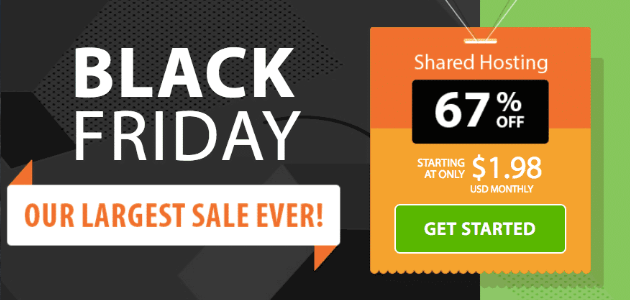 What a lot of sites do is drum up excitement for sales in advance through their social media platforms. That way, users can budget accordingly and sign up for a discounted price immediately once the sale goes live.
Other holiday sales
You definitely don't have to limit your sales to winter. There are holidays all over the calendar where consumers expect to see discounts.
For example, Google has an awesome feature called Google Ads promotion extensions. They're snippets of text that can be added to existing text ads to beef them up during a sale.
You have to use one of the preset "occasions" to create your extension. But what's really cool is that there are tons of occasions. Here's just a handful…
New Year's
Boxing Day
Chinese New Year
Valentine's Day
Women's day
Passover
Easter
Labor Day
Rosh Hashanah
Halloween
Singles Day
Hanukkah
Back to school
End of Season
Summer Sale
The "end of season" occasion is great, because you can run that sale pretty much anytime.
Coupons
Coupon code marketing is a proven strategy for boosting promotional membership sales. With MemberPress, you have full control over the price for all your membership tiers.
Therefore, it's just a matter of adjusting your prices when the time is right, and adding a coupon code to attract buyers.
The MemberPress Coupons feature makes marketing these discounts a cinch.
4. Set Up Free Trials or Paywalled Content
Free trials
Free trials are a common practice for membership websites. In a nutshell, the site takes the user's payment information and promises not to charge them for a few days while they decide whether to stick around.
The upside of free trials for users is a no-brainer. They get to try out your membership before spending any money. However, free trials can also benefit you as a website owner.
Some users might never decide to pull the trigger without trying out a membership for themselves.
By enabling a free trial, you don't lose out on new members, and you might be able to convince a lot of people you wouldn't otherwise have reached.
As a rule of thumb, we recommend that you limit free trials to your most basic membership tier. You can set up a limited free trial period using MemberPress.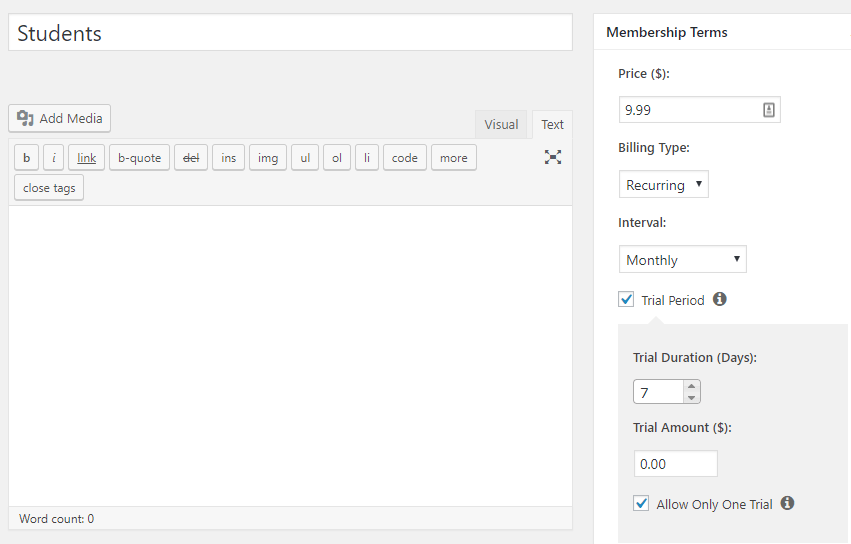 When the trial is over, users are charged at your regular rate automatically.
Paywalled content
Another great way to attract potential members is by using a paywall. Just like what you see on The New York Times, you can make part of your content visible to pull the reader in.
When a user runs into the paywall, they have the option to join and continue engaging with your content. Make your content awesome enough, and you've got a good chance of pulling in new members this way.
5. Create a Blog and Post New Content Often
Content marketing is essential — 86% of all businesses agree. This type of marketing involves creating new content so that users can find you, usually via search engines.
If you run a blog for your membership website, you're doing what's called "content marketing". The idea is that the more content you post, the greater the chances your website will show up in the search engine results pages (SERPs).
Content marketing is not a get-rich-quick scheme, however. Blogging can help you get more user signups, but it usually takes time for a blog to gain traction.
Moreover, if you want your website's blog to help you get conversions, it needs to be relevant to the audience you're targeting. That means coming up with ideas and publishing engaging content that you know will interest potential members.
Having a solid content calendar is one of the best ways to make sure your blog content is consistent and relevant. For that, we use the Strive Content Calendar WordPress plugin.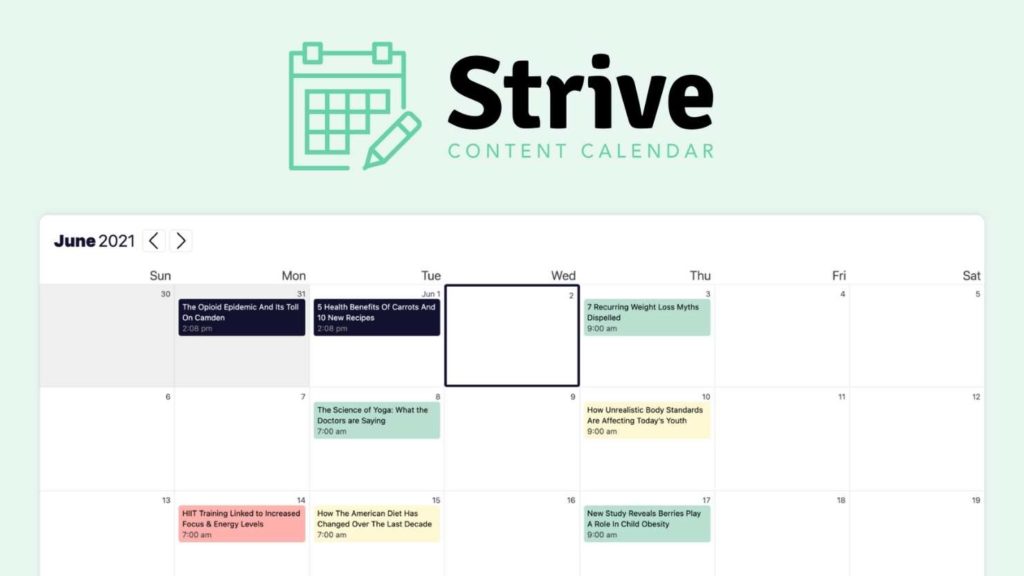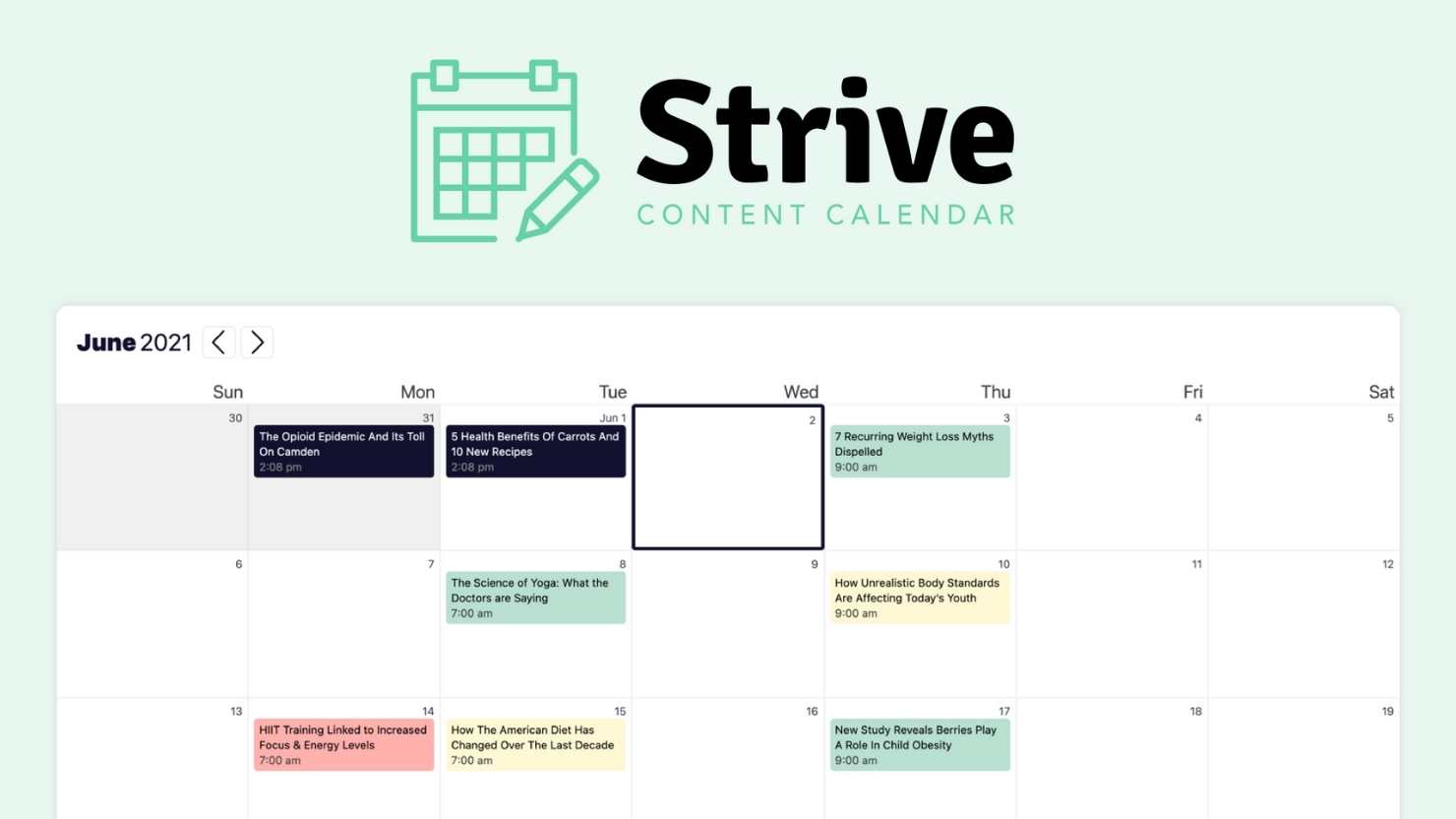 It lives right in your WordPress dashboard and syncs seamlessly with the posts in your WordPress editor. Around here, we consider it magical time-saver.
Conclusion
For the best possible results, you'll want to use as many of these tactics as possible. If you run a blog while at the same managing an affiliate program and offering free trials, your membership numbers should see a significant improvement.
Finding new members for your website is an ongoing task. You can never have too many members, and if they're paying to sign up, you don't want that stream of income to stop.
In other words, it's vital to do the work to keep new members coming in.
Here are five ways you can drive more signups for your membership website:
Set up an affiliate program.
Create multiple membership tiers.
Offer seasonal discounts.
Set up free trials or paywalls.
Create a blog and post new content often.
Do you have any questions about how to get more members on your membership site? Let's go over them in the comments section below!
If you liked this article, be sure to subscribe to the MemberPress blog!