It's not very often that we dedicate an entire blog post to a single outside tool, but Fiverr is worthy. And here's why.
Our customers and readers are primarily small business owners who run membership sites (or websites with some level of gated content). And Fiverr offers pretty much every service our customers might need to outsource…
At great prices
At super high quality, and
All in one place
That said, we figured you guys would benefit from a feature article about Fiverr even more than Fiverr would. So I'm here today to tell you just what this platform can do for your online business. So, without further ado…
Check Out the Free Logo Maker (Our Favorite)
Branding is critical to your success as a small online business. And while there's a lot that goes into branded materials, it all starts with the company logo. Once you've got that in place, you've got most of your colors, at least one of your fonts, and maybe even your tagline – the beginning of a beautiful brand style guide.
That's why we love the Fiverr logo maker. It provides this foundational branding element fast and easy. Not only is it super simple to use, the logo maker is also totally free to use. Think of it as the ultimate try-before-you-buy opportunity.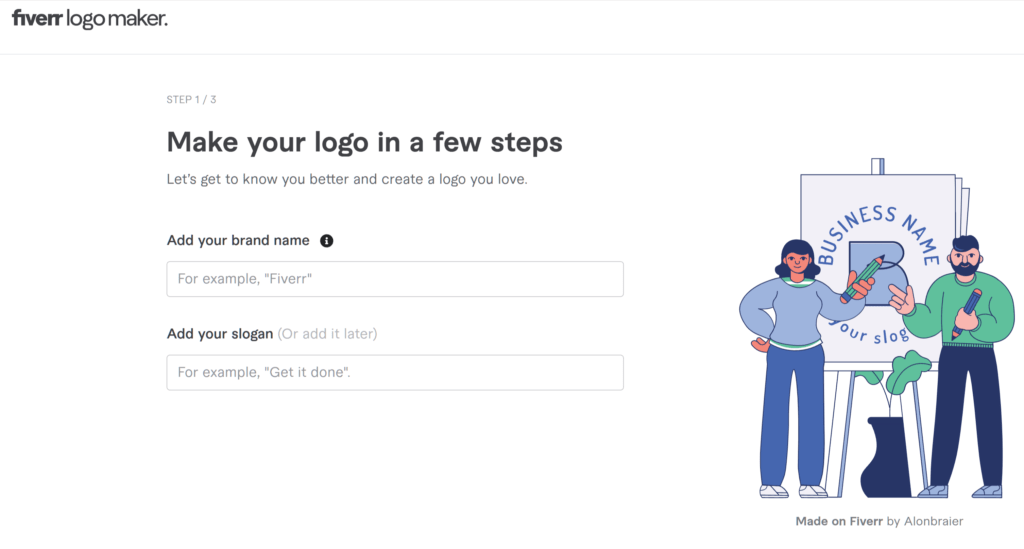 If you want to check it out, just go to Fiverr.com > Explore > Logo Maker. Then start by answering a handful of questions about your business and style using a simple slider:
Once that's done, click Make My Logo. The logo maker's AI tech takes over to generate a logo based on a huge lexicon of incredible designs created by Fiverr's talented contractors.
When I tried it out, it took me literally two minutes from start to finish. Here are just eight of the 100 awesome logos the AI generated for me:
If you find a logo you love, you can buy one of Fiverr's branding packages, and download the logo in whatever format you need. There are two packages with a one-time fee of $30 or $60.
With both packages you get full commercial rights plus a PNG logo on a transparent background. The $60 package also includes killer extras like a social media kit, Zoom backgrounds, and brand style guidelines. It's a great deal.
Fiverr "Guides"
Before I move on to what Fiverr is best known for (outsourced services), I wanted to clue you in on one of their lesser-known yet highly valuable (and totally free) resources – Fiverr Guides.
You can access the guides from the home page or by clicking the footer link under the More From Fiverr heading. The wealth of information in these comprehensive guides is next level. And when I say comprehensive, I mean it. We're talking about long-form content upwards of 3,500 words, filled with helpful links and lots of examples.
Here's a list of the most popular guides on the site:
The above topics are pretty broad, but many of the guides address very specific subjects, such as
Data
Business
Programming & Tech
Writing & Copywriting
Video & Animation
Music & Audio
Graphics & Design
Digital Marketing Guides
Outsourced Services Galore
Most people have heard of Fiverr and know they offer freelance design and web services. But take a look at the long image to the right. That's a screenshot of Fiverr's Services Directory page, which includes a list of hundreds of niche services.
Following are just a few services you might not know about but could definitely use.
MemberPress Site Creation and Management
At MemberPress, this is our favorite thing about Fiverr (aside from the logo maker). If you type "memberpress" in the services search box, you'll get a list of close to 100 pros who specialize in our plugin.
Voice Over
This is a great service if you're looking to create video tutorials or online courses with a highly professional feel. Add Fiverr's script writing services to the mix, and you've got yourself the makings of some next-level deliverables.
Market Research
Do you have an idea for a membership site, but you're not sure whether it's worth pursuing? Or do you want to know more about the future of your industry and how to approach that future? Sounds like you could use the services of a market researcher. And Fiverr's got you covered.
Legal Consulting
Running your own company (including a membership site) comes with all kinds of business liabilities. From maintaining privacy compliance to setting prices and targeting your market, there's always a need for legal wisdom in the online business world.
Podcast Marketing
When it comes to online services, podcast marketing expertise is about as niche as it can get. And if you happen to be in the podcast business, it would be incredibly valuable to have an expert on hand to help you make the most of your advertising.
Accounting, Bookkeeping, and Tax Services
These services are a small business no-brainer. But, like I said, many people are unaware that Fiverr's team of freelancers includes accountants, bookkeepers, and tax experts.
The really cool thing is that you can be highly specific in conducting your search for services. Say your business is a non-profit. Search for "non-profit taxes", and you'll find tax services specializing in your niche.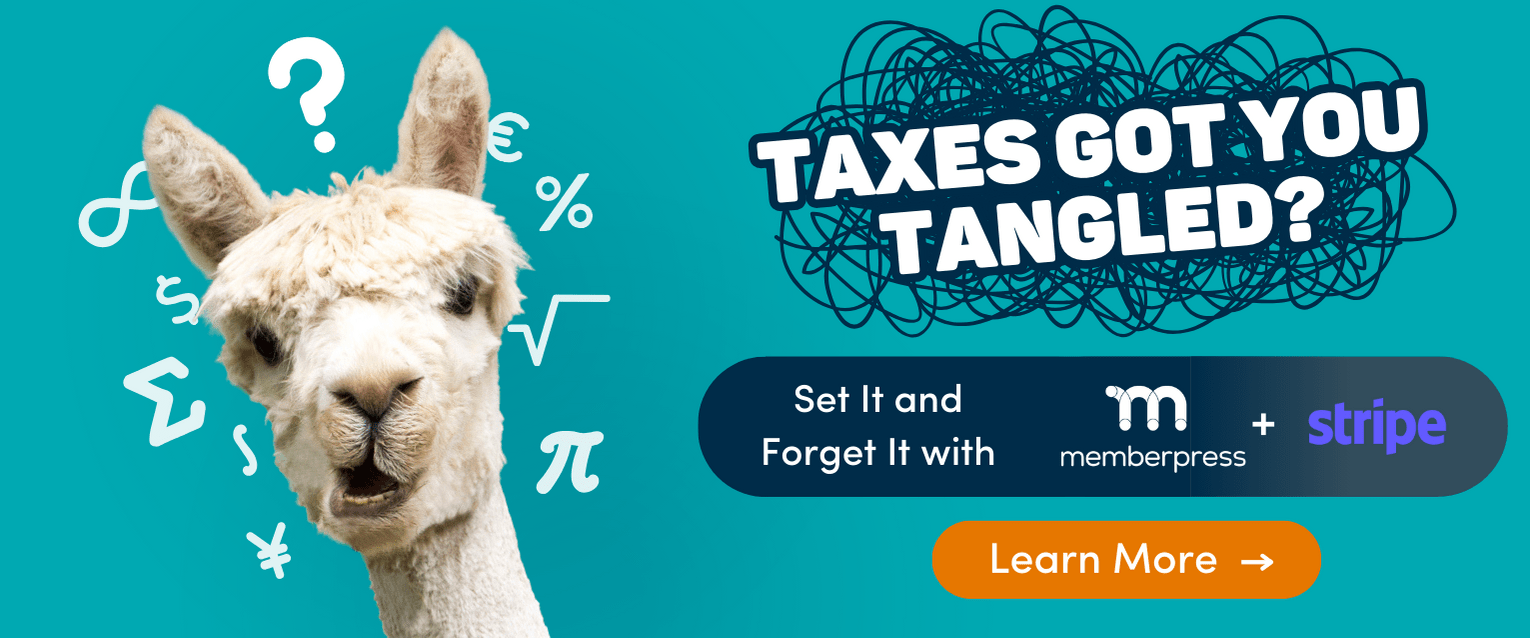 User Testing
This is one of the most neglected (and most valuable) steps in new website launches. Subjecting your website to user testing from top to bottom can save you hundreds of dollars (and headaches) in the long run. Most people skip this step simply because they don't know where to find a professional website tester. Thanks to Fiverr, you can hire your very own – today!
Business Plan Creation
Have an awesome idea for a new membership site business but have no idea where to start? First, buy MemberPress (of course), then head to Fiverr where you can hire someone to write your business plan for you. Easy as pie!
Marketing Strategy
Fiverr's marketing strategists are worth their weight in gold. If your membership site has hit a sustained slump in signups, your churn rate has been creeping up steadily for a while, or you're at the beginning and want to start out on the right foot, you won't regret hiring a marketing strategist.
---
Like I said, the above services are just a few among hundreds. Basically, if you have an online business need, there's an excellent chance you'll find just the right person to help you out at Fiverr.
Fiverr Business is the company's newest offering. It works a lot like regular Fiverr (giving you access to a huge pool of talented freelancers), but it's scaled up for larger organizations.
With regular Fiverr, you get project-based pricing in over 400 service categories. When you sign up for Fiverr Business you get both of those things, plus:
24/7 Priority support
Business Success Manager
Curated catalog of top talent
Collaborative team account
Advanced management tools
You might not need this level of service just yet, but it's good info to keep in your back pocket as your online business continues to grow. And we know it will!
The Takeaway
On a final note, do a quick search for site ratings and you'll see how great Fiverr's services are. But, as we all know, sometimes things just don't work out. Fortunately, Fiverr happens to have a stellar reputation when it comes to issuing hassle-free refunds. You can find out more about their refund policy here.
---
At MemberPress, customer success is a really big deal. It's our goal to do everything we can to make sure you have what you need to get started with your membership site – and to keep it going and growing. Giving you the lowdown on incredibly helpful platforms like Fiverr is just one part of that.
We also have a team of support superheroes ready and willing to help when you need it, and a knowledge base loaded with time-saving tips, tricks, and troubleshooting.
Plus, if you haven't checked it out yet, you should definitely head over to the ever-growing and always helpful MemberPress YouTube channel.
In the meantime, if you have any questions about Fiverr and their services, ask away in the comments section. And click the button below if you're ready to see how Fiverr can help you supercharge your site today.
If you liked this article, be sure to follow us on Facebook, Twitter, Instagram, and LinkedIn! And don't forget to subscribe in the box.